Meet De'Longhi La Specialista Arte espresso machine, your ultimate solution for exploring espresso art. The compact and stylish design can fit perfectly on any kitchen countertop. The refined features empower you to brew custom espresso drinks with precision while unlocking various aromatic flavors of the coffee beans.
De'Longhi espresso machines are all about ease of use, and you get full control over the conical burr grinder, active infusion, and multiple beverage presets. Read on to discover some of the features and capabilities of this espresso machine: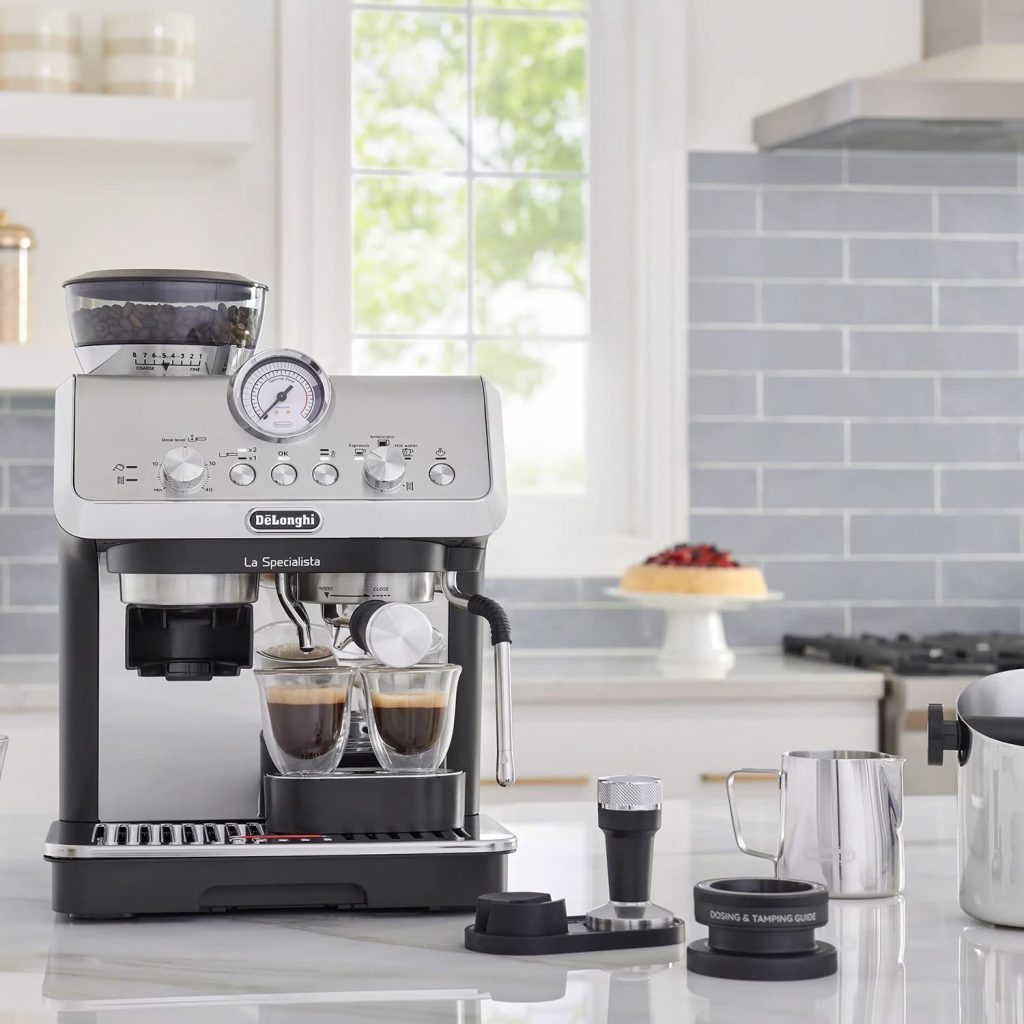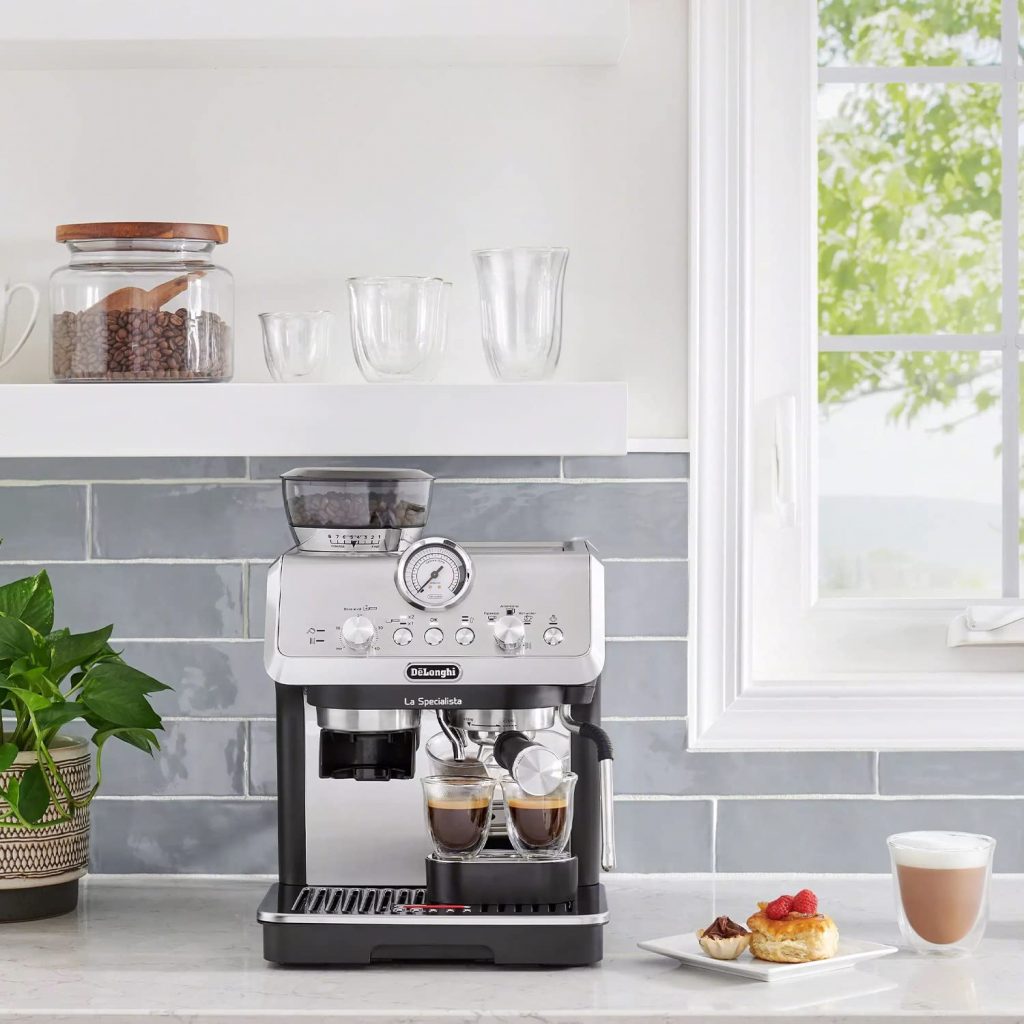 Inbuilt grinder
De'Longhi designs this espresso machine to include a conical burr grinder that offers precise control over the grinding process. You can adjust the coarseness of the ground coffee to either of the eight precise settings that are designed for grinding all major bean varieties. Changing the grinding settings will also come in handy when you have to choose between a single or a double dose.
Active temperature control
With this espresso machine, you have total control over the brewing temperature, allowing you to fine-tune the heat level for every custom brew. You can adapt the temperature level to either of the three levels to account for the roasting level when you are looking for perfect flavor extraction. This also increases the versatility of various recipes that you can try out with this espresso machine. The espresso machine has two heating systems eliminating the need to wait between brewing and frothing milk.
LatteArt steam wand
With its sleek design and LatteArt steam wand, this espresso machine is the perfect accompaniment to any kitchen. You can use the steam wand to recreate an authentic cafe experience by creating picture-perfect latte art. This cool commercial-grade wand consistently foams the latte and remains cool to the touch after steaming.
Multi brew presets
Out of the box, this espresso machine has three main presets: Americano, Espresso, and hot water. You can adjust these to personalize every beverage to your unique preferences. The three active infusion water levels adapt to the roasting level producing optimal flavor extraction. The system also maintains constant temperature levels throughout the brewing process. You also get a dose level dial to adjust the different bean roast levels for various espresso drinks.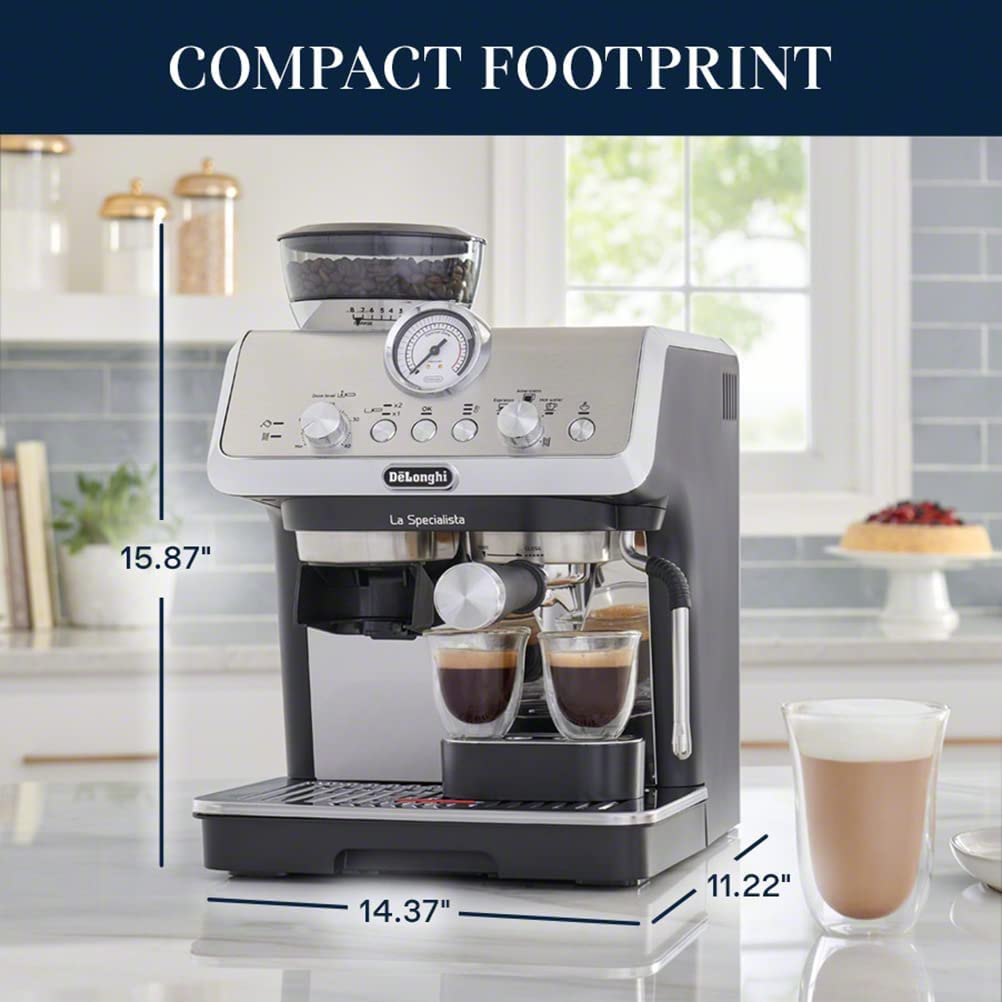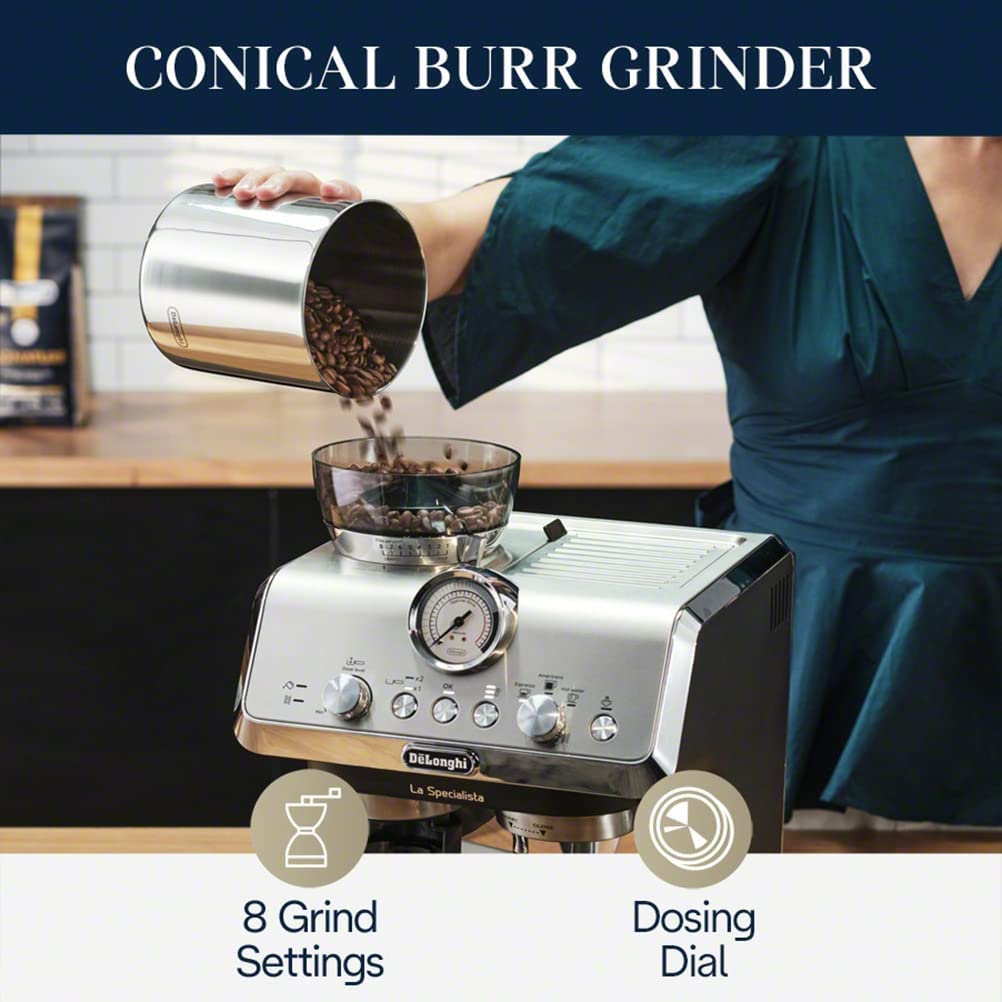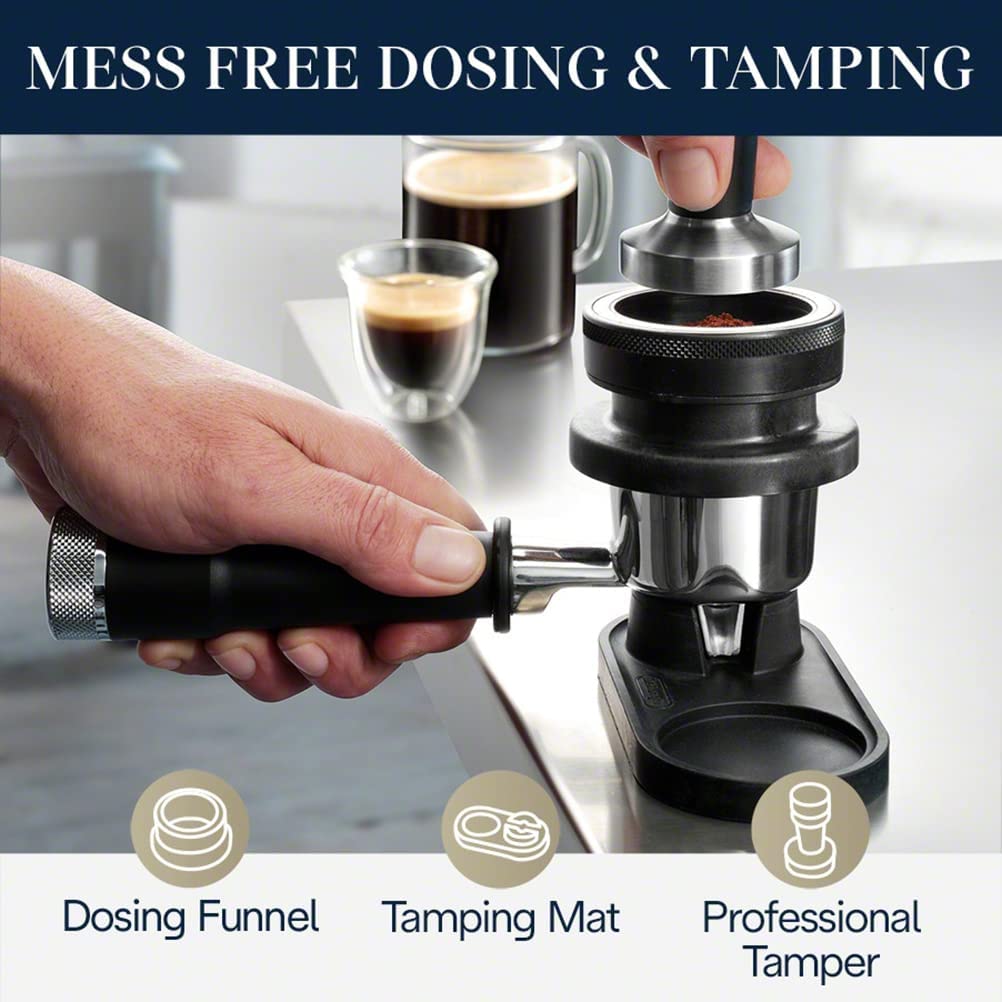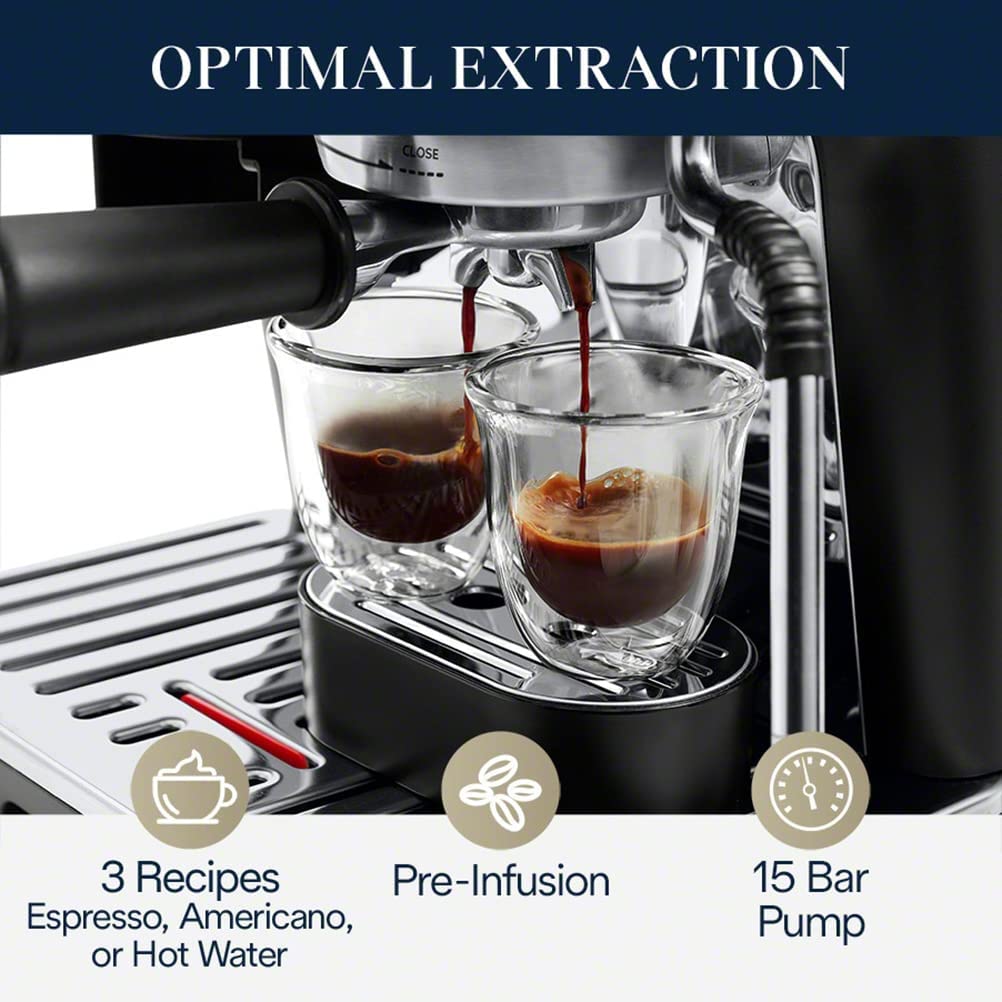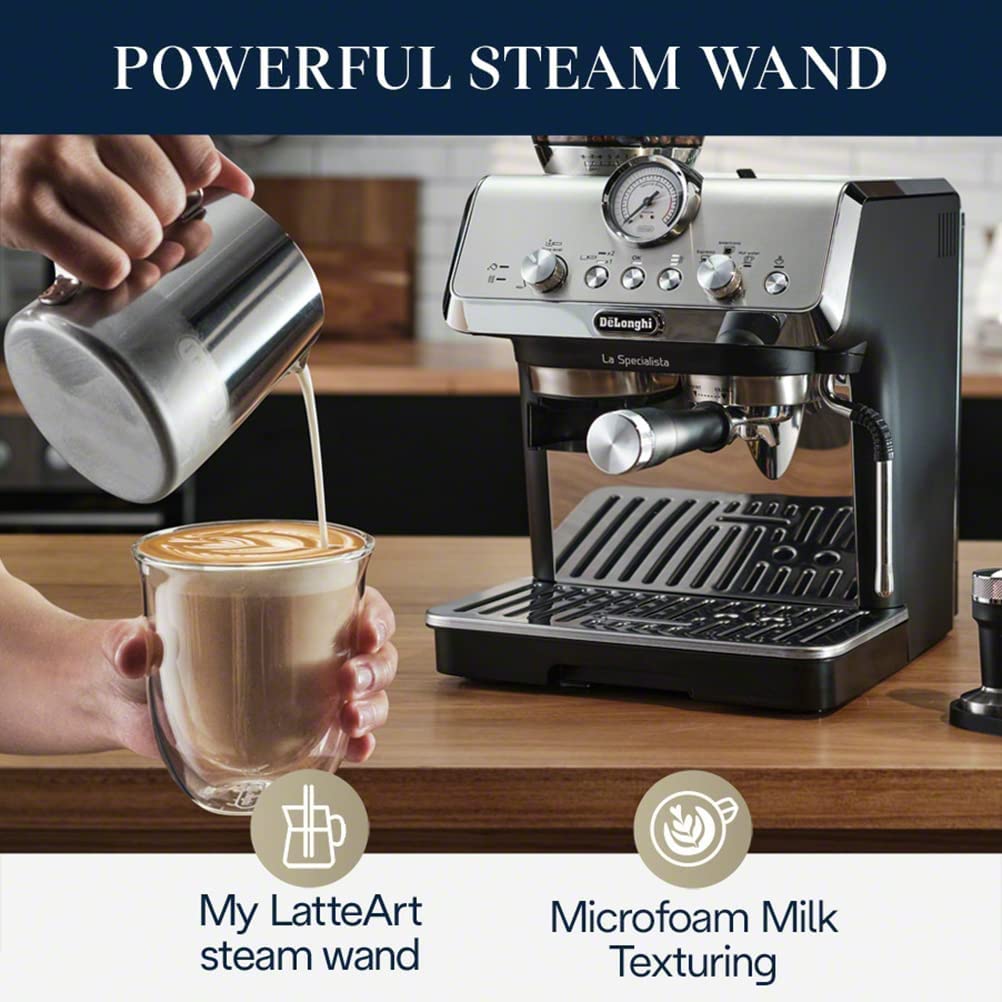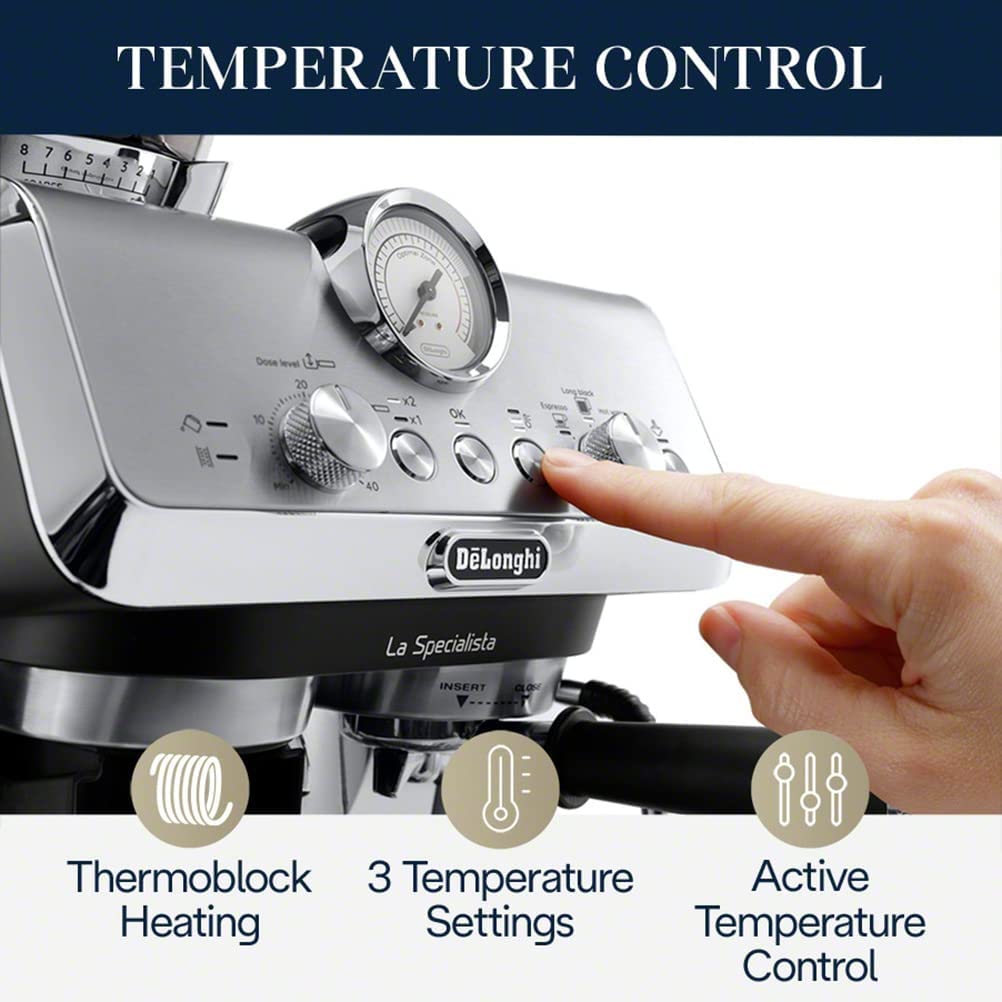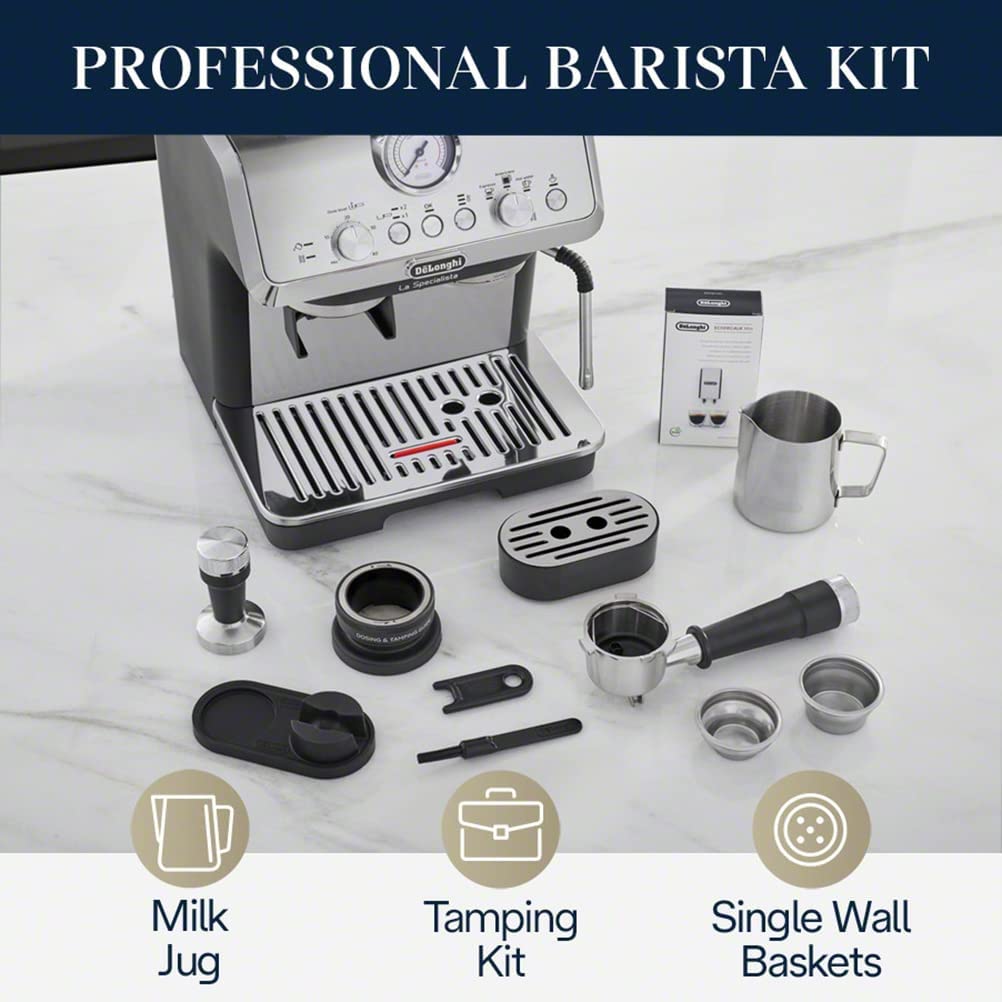 Features a built-in, conical burr grinder
Has active temperature control
It has a latte art wand
It has three preset recipes
It comes with a free barista kit
You only get two unpressurized filters
With the La Specialista Arte from De'Longhi, you get to explore the art of espresso brewing, thanks to its refined features. With this espresso machine, you get to unlock all the aromatic flavors in your roast coffee beans to match your palette. The unit features a built-in burr grinder with eight recipe settings to grind all beans to the required coarseness. You can always rely on the three active infusion water temperature settings to adapt each brew to the specific beans and roasting levels with the best flavor extraction. Upgrade your espresso brewing capabilities with the De'Longhi La Specialista Arte espresso machine.