Nothing beats the experience of having a powerful, versatile, and effective blender in your kitchen. But with the extensive array of blenders in the market, it can be particularly tough to settle on a blender that serves all your kitchen blending needs. Braun has proved consistent in providing its customers with current and operative kitchenware over the years.
The newly introduced TriForce Power Blender attests to Braun's products' reliability. This blender is somewhat different from Braun's previous models in design and performance. This blender features a distinct triangular design and is an absolute powerhouse of precision and strength. It claims a greater speed of up to 4 times higher and is 60% more effective than other blenders from Braun.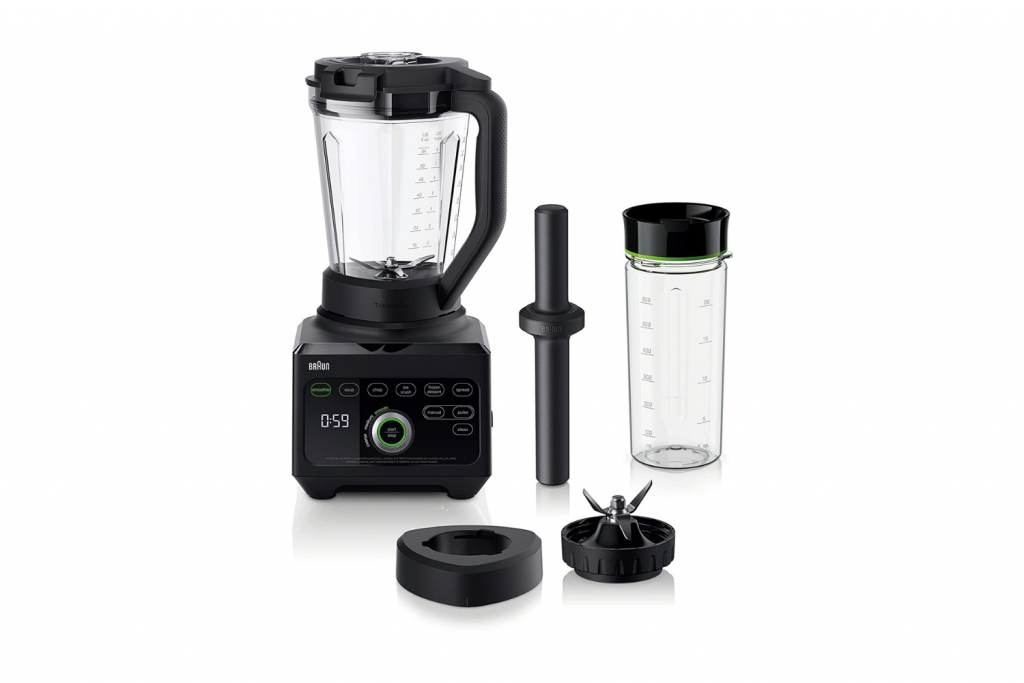 Read on to find out why you should consider Braun TriForce Power blender as the ultimate blender for your kitchen.
Modern design
The unique triangular design adopted by the TriForce Power Blender boosts the performance and functionality of the blender. The precision Edge blades are forged from stainless steel that is durable and sturdy enough to emulsify any ingredients from nuts, chunks of ice, and pineapples into a fine mixture in seconds.
Six power settings
Moreover, this blender comes with six settings that allow you to select a set speed depending on what you are making. This includes soup, smoothie, ice, spread, frozen dessert, and crush. Each of these settings features three texture control settings, namely, smooth, medium ad course that allows you to choose the texture of your blend.
Heating functionality
Another remarkable feature about the innovative heating programs that can warm ice-cold recipes. The smooth soup setting ensures that it heats up as it spins to give you a great soup at a warm temperature. While not able to increase the temperature, one is able to enjoy a fresh warm cup of soup right the blender.
An intuitive interface
Additionally, this blender features an illuminated touch that is easy to use and clean. The interface also comes with an inbuilt timer and multi-speed pulse button that estimates the time it takes for the process to complete, which is rather accurate. And you don't have to dry your hands. It is entirely safe to touch the illuminated touch display with either dry or wet hands.
Innovative technology
The unique, innovative technology of the Braun's TriForce Power blender is powered by a 1600 watts motor that powers it to blend even the toughest ingredients into the smoothest texture. With this blender, all your kitchen blending needs are covered.
Auto-clean function
Cleaning a blender and ensuring the blades are spotless can be challenging. Luckily, this blender features an auto-clean setting that allows you to clean the jug easily and quickly. All you need to do is soap and water the jug, let it run for a couple of minutes, then rinse it off, and it is ready for use.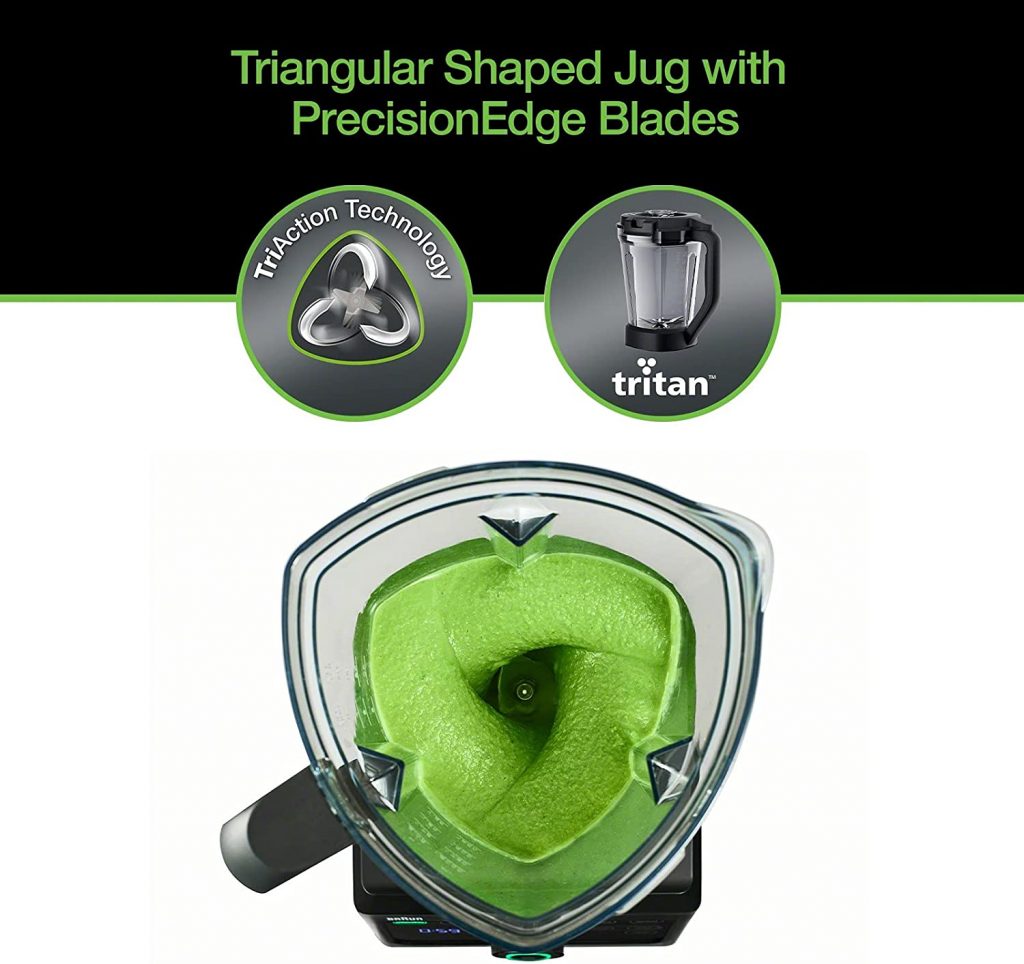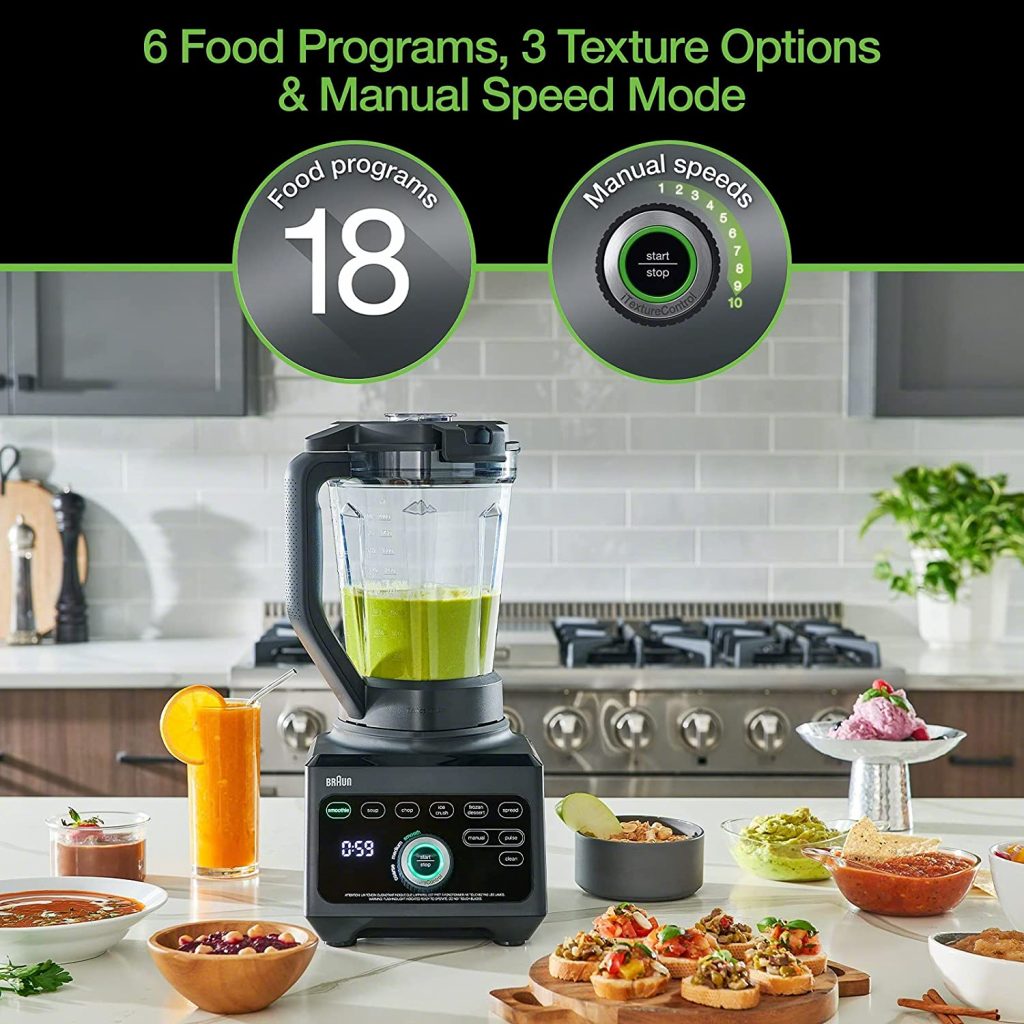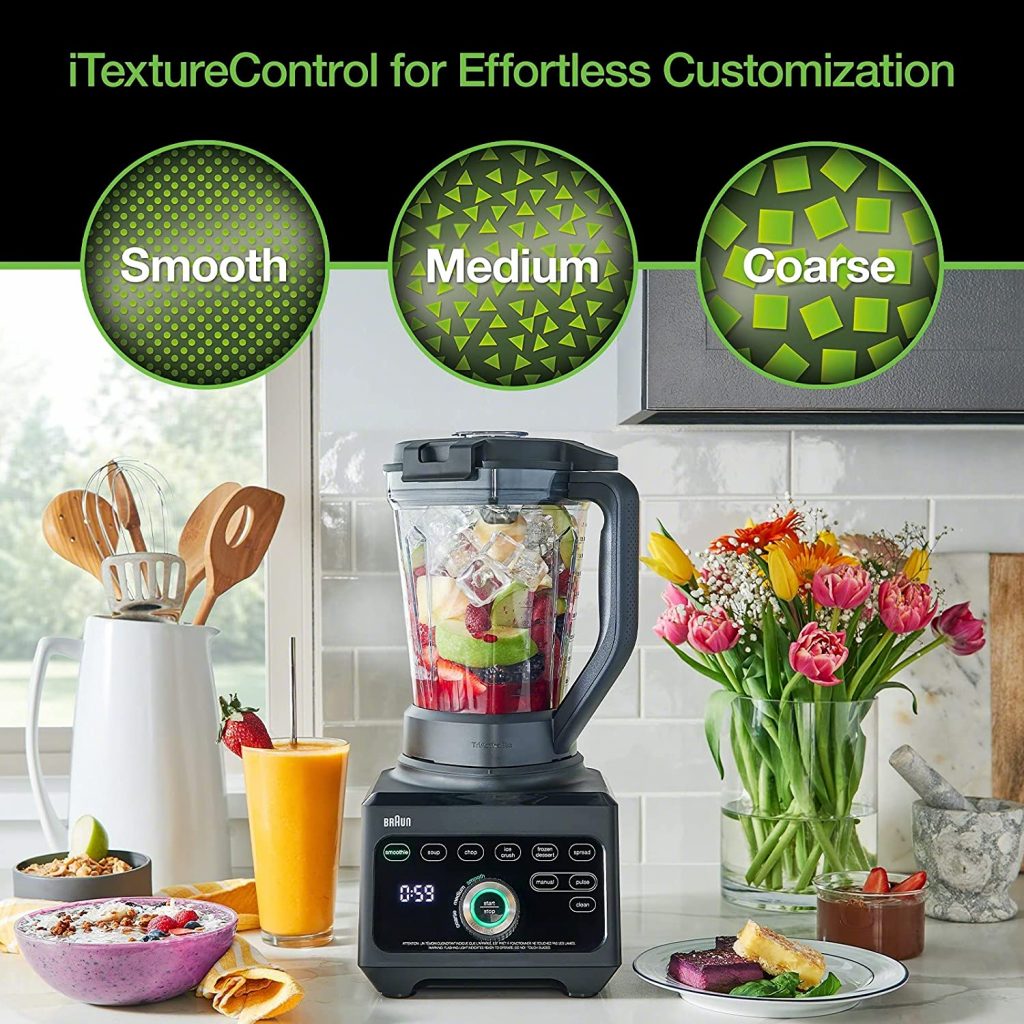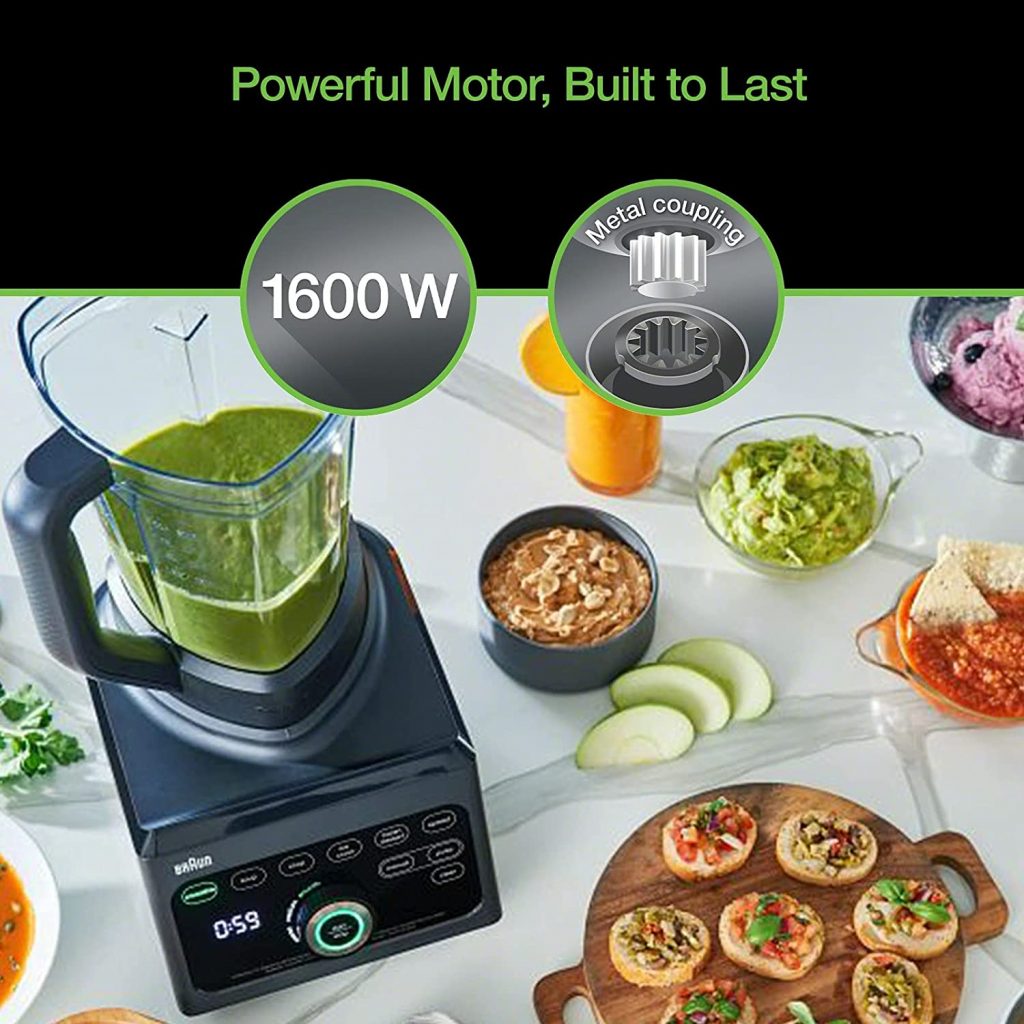 Five-year warranty
Stainless steel design enhances durability
Remarkable performance
Eye-catching design
Quite noisy
Made from Chinese parts rather than German parts
The Braun's TriForce Blender has been tested by experts and proven to live up to the hype. The blender is an absolute powerhouse that can turn the toughest ingredients into a texture of your liking. This blender is also unique from other models since it features the most current technologies, such as the highly innovative interface and the multiple blend settings. All these features work together to fulfill all your blending needs.