Whether you are a pro baker or just starting out with your first kitchen, a baking set is a great acquisition in every home. This bake ware set is designed for baking lovers looking to satisfy their cravings without working too much. You will love the assortment of pans as it comes with two round cake pans, a half sheet pan, a square pan and a rectangular pan.
The All-clad brand has become a fan favorite in the past few years and the go-to cookware brand for avid home cooks and professional chefs. For this bake ware set, you also get additional bonuses, including a cookie sheet, quarter sheet pan, 1-lb loaf pan and a rack.
Would this set take your baking experience to a whole new level? Read on this All-clad Pro-Release Bakeware set review and features below.
Durable built
Unlike low quality sets that warp or bend, the All-Clad Pro-Release is made from heavy-gauge aluminized steel that makes it incredibly robust. Aluminium heats up quickly and maintains the temperature throughout to even bake with browning.
The rounded corners help prevent over-baked edges for the passionate home baker. The handles are riveted into the base, ensuring they offer long-lasting service without falling off.
Easy Release coating
The pieces are also coated with PFOA-free ceramic to reinforce and make it nonstick, so even the stickiest and gooiest sweets release quickly every time, batch after batch. The coating helps to resist scratches to maintain an attractive design and durability. Using silicone, plastic or wood tools, and hand washing is recommended to improve the nonstick performance's lifespan.
Easy to clean
Being nonstick, the All-Clad Pro-Release set does not hold stuff easily, so you don't need to worry about cleaning at the slightest use. The mirror-polished surface will still be pristine, meal after meal. However, it's recommended that you hand wash with a mild detergent and sponge when washing the set. This will keep it in better shape for a longer time than using a dishwasher.
Oven safe to 4500
With its durable build that's warp-resistance, this set can withstand high temperatures up to 450 degrees Fahrenheit in the oven. Thankfully, this feature works without overheating effects, no matter how high you apply within the range.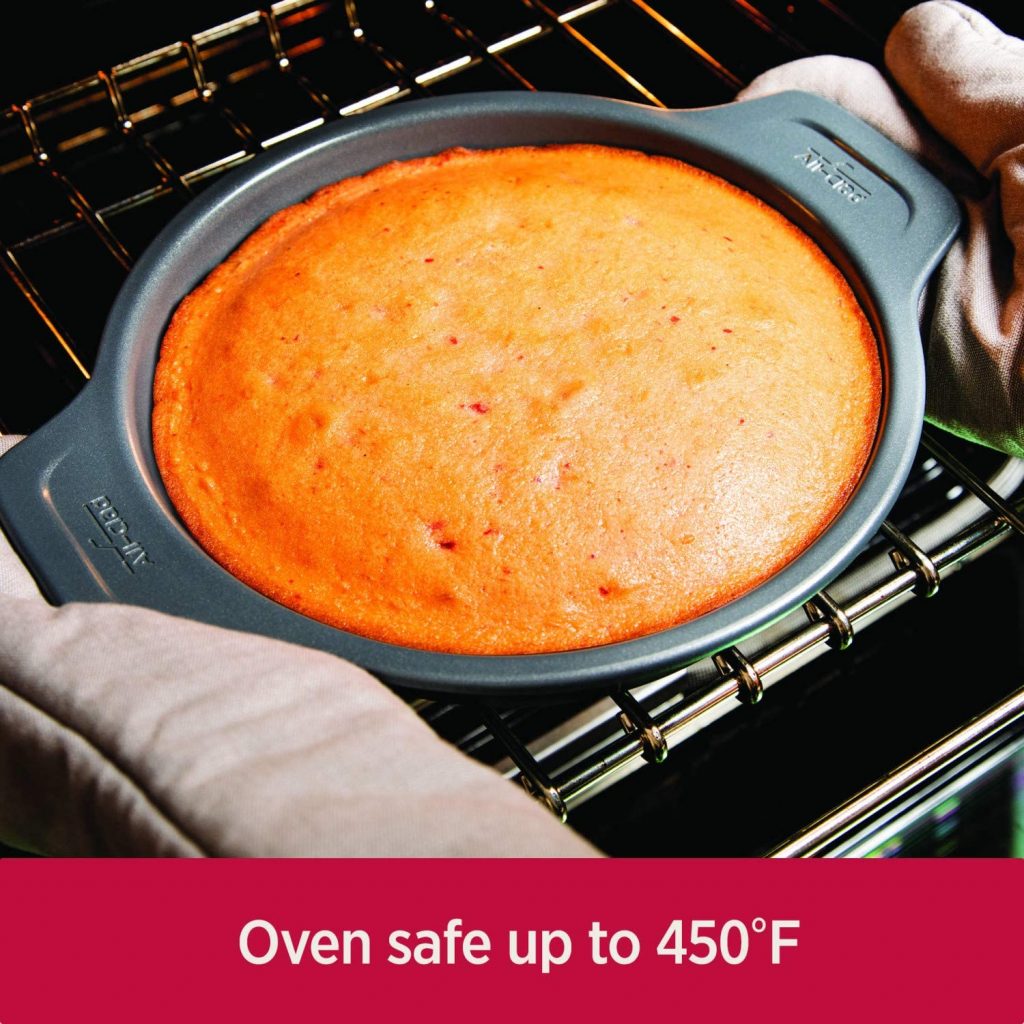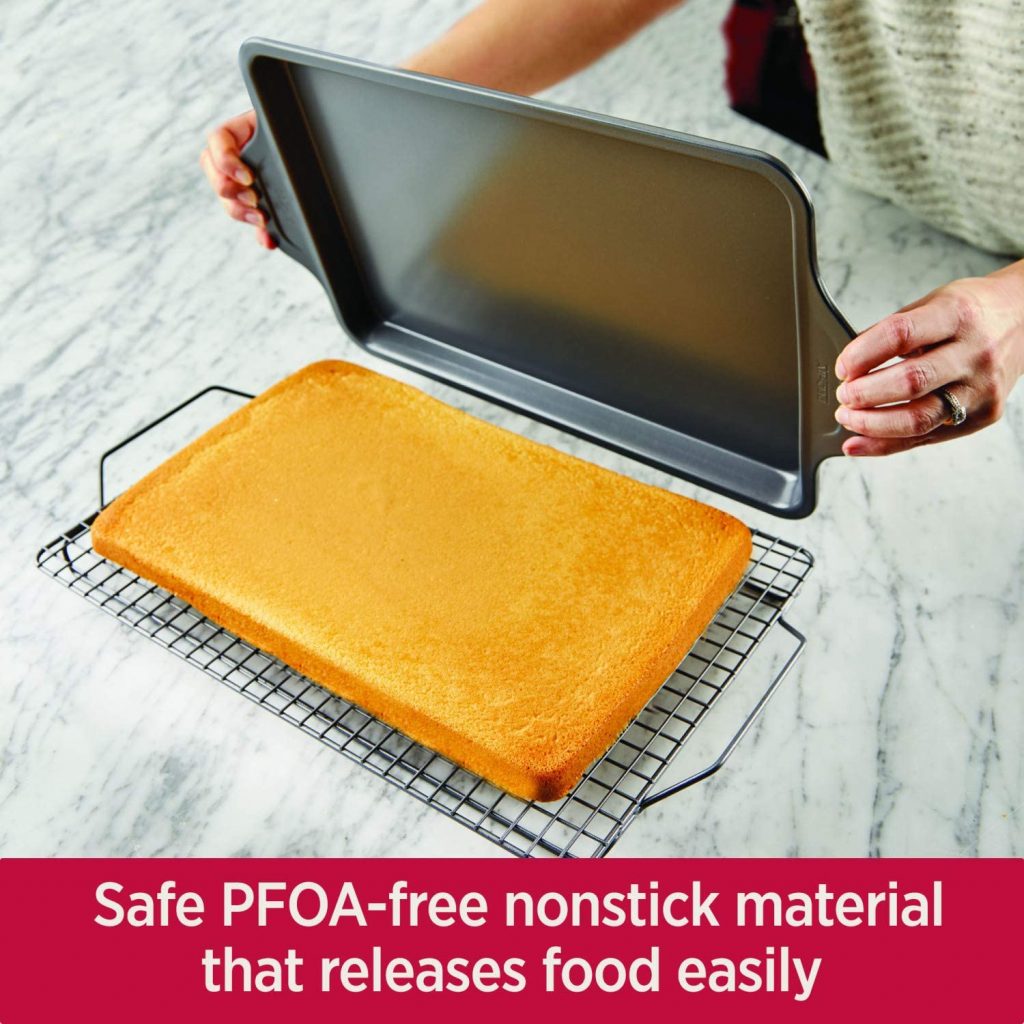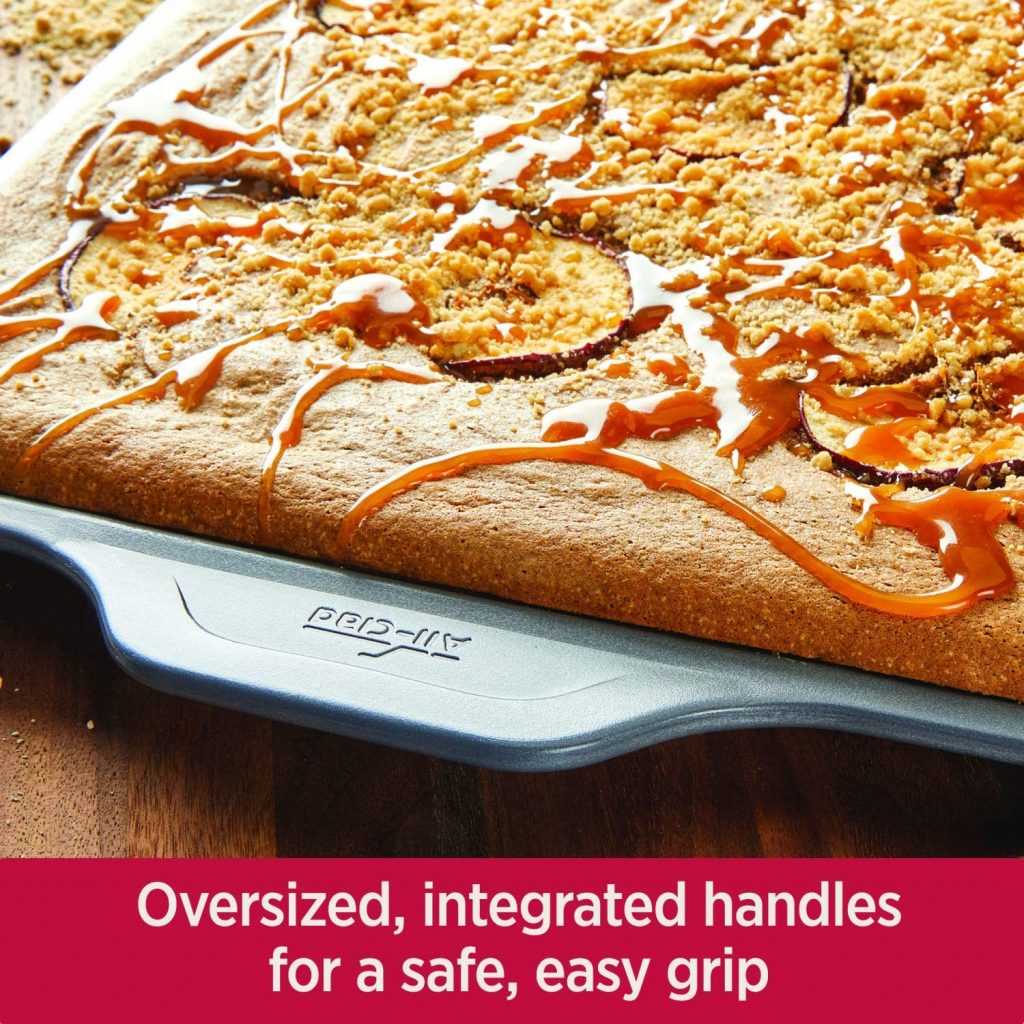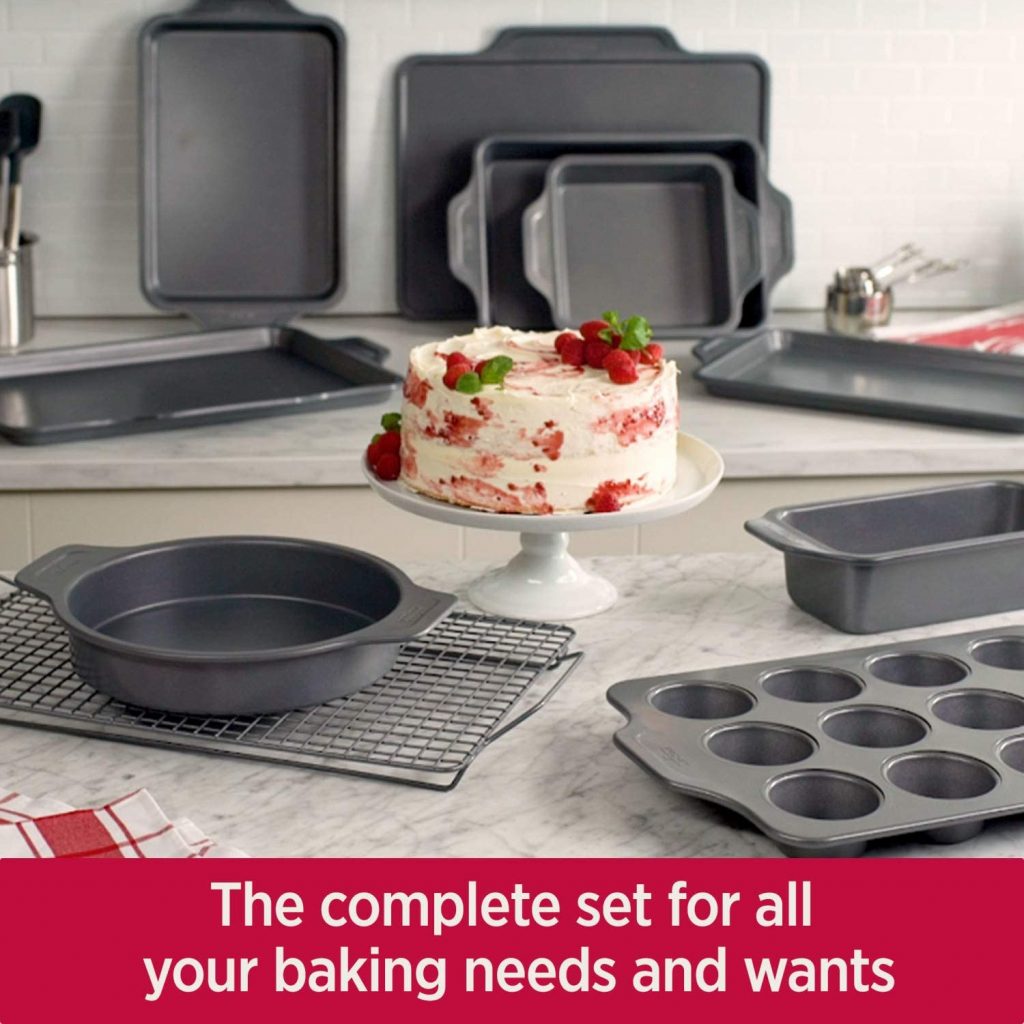 It has a durable built
Withstands high temperate (up to 4500F)
It has a nonstick ceramic coating
Has a 1-year limited warranty
We recommend the All-Clad Pro-Release bakeware set based on real user reviews, which is durable and nonstick. The aluminium-steel build is durable, and the oversized handles offer a tight and comfortable grip. The grey set looks great and would definitely improve any kitchen look. The pans are designed with pro bakers in mind, and their size is etched on the bottom to save you time. The material used to make the pan is food safe and PFOA-free.