Vitamix stopped making metal containers in the early '90s, but just recently, they just released a metal container compatible with all full-size Vitamix blenders, including smart systems and classic blenders, something all Vitamix owners appreciate. According to Vitamix, customers requested for a stainless steel blending container instead of a plastic container.
Among the most outstanding benefits of this container is it keeps content colder for longer after blending, so it's ideal for shakes, smoothies, and frozen drinks. It can handle hot ingredients, thanks to the stainless steel surface. Just remember to use the mitts to handle the container when blending hot recipes.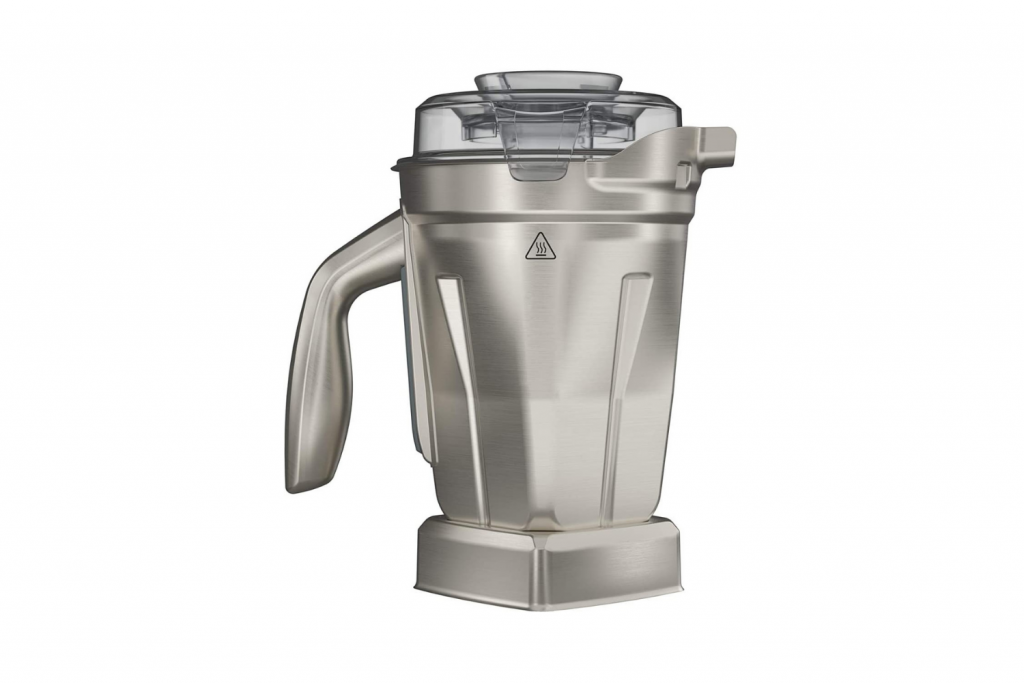 So here we go, let's see the most important information about the Vitamix 48 oz. blending container, including the features, the advantages, and disadvantages as well as recommendations. Let's get started, shall we?
Compatibility
Many blenders come with a 64 oz. container, which is convenient for large families. Vitamix used a smaller 48 oz. container that makes it much easier to blend small batch recipes such as homemade peanut butter, fruit snacks, and almond butter. Besides, the container is compatible with Ascent and Venturist models that work with an NFC tag. The only modern models that are not compatible with this container are the now-discontinued S-series model.
Handle
Due to the container's hearty and durable build, the handle appears slightly thicker in the middle, which makes it more comfortable to hold. At a glance, the handle appears odd, as if it sticks out of the container a bit, but it turns out that it's an illusion caused by it being solid rather than clear. The handle does stay cool to touch when blending hot recipes. As a precaution, Vitamix puts a strip of dark grey plastic on the container under the handle to keep your fingers safe from burns.
Lid
Like other Vitamix containers, the lid retains the shape but the color is slightly different. Other containers have a slight blue tint, but here the tint is subtle enough to notice. The new lid works perfectly with stainless steel neutral tone.
Ease of use
The container doesn't require any technical skills to use with your Vitamix blender. What's more, the volume markings on the inside are much easier to read than the ones used on clear containers. Like other Vitamix containers, it's easy to clean with mild soap and water. Vitamix says the container and the lid are dishwasher safe.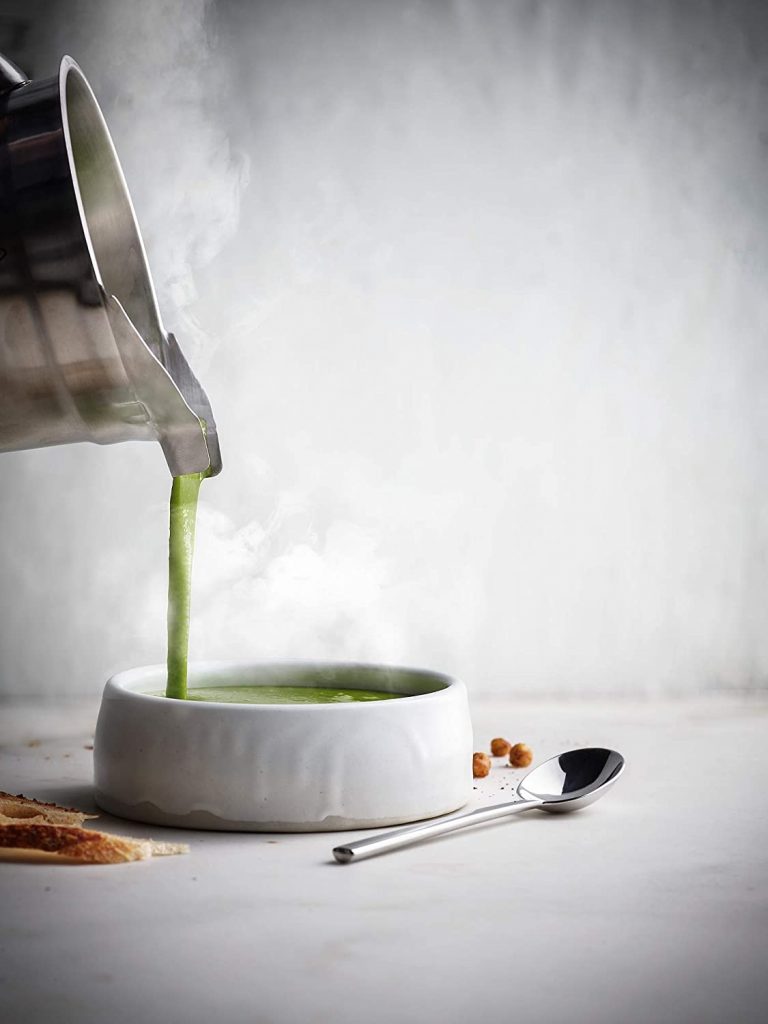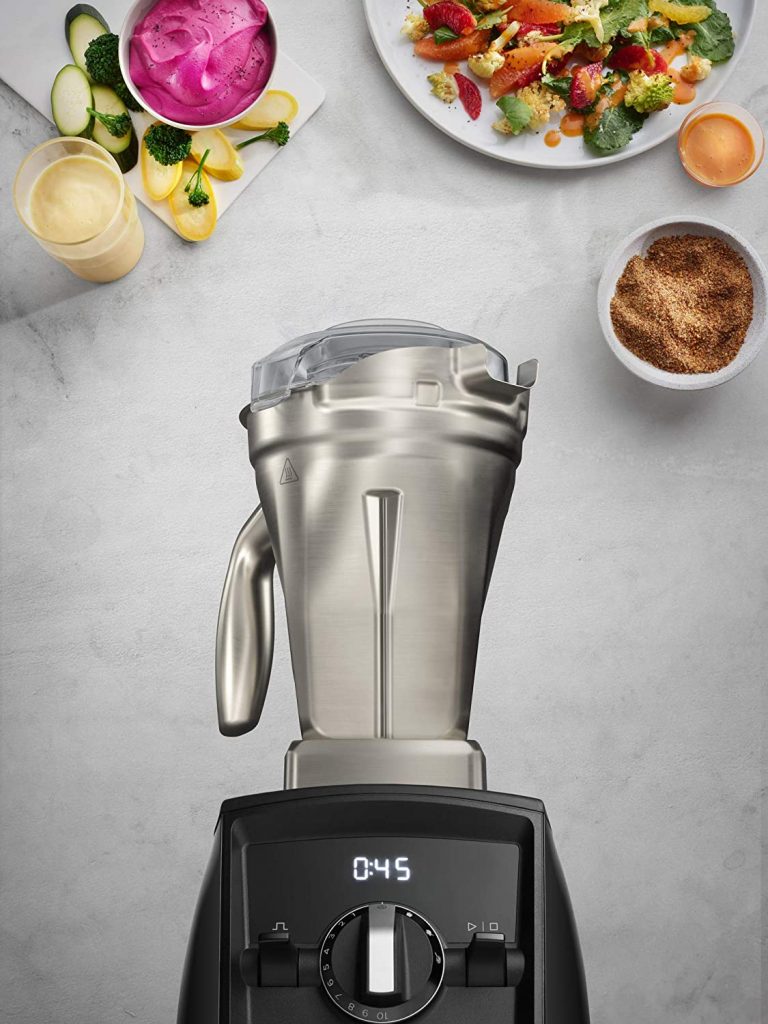 Can handle a wide range of temperatures
It's durable and nonreactive
Easy to clean and dishwasher-safe
It has a clear lid
The container is opaque, so you won't seed the progress of the blend
It's relatively heavy
This is a suitable option for owners looking for durability, but it comes at a higher price than plastic-made containers. It looks really nice and blends up silky smoothies and soups. Vitamix goes ahead and offers a three-year warranty for three years to show the unmatched quality that goes into the product. If you've been thinking of getting an extra container, this Vitamix stainless steel container is highly recommended by users.