Fresh-baked bread is one of those things everybody wants to have in the morning. If you love bread as much as we do, all you need is a high-quality bread machine, but what's the best bread machine to get? There are many top bread makers today, but none is popular, like the Oster 2-pound ExpressBake. This amazing machine makes bread very fast, thanks to the ExpressBake cycle.
It's a great bread machine for those looking to get started with bread baking because it's also easy to use for anyone. The large output is also another selling point for this machine and the variety of functions you get. If you have a medium to large family, then the 2 lb. capacity is more than enough.
It's also an excellent machine for ultra-picky family members who love customizing their bread to their tastes, with 12 bread settings and various crust settings. Besides, it's one of the most affordable bread makers you can find in the market.
Read this Oster Bread Maker ExpressBake review to learn more.
1-Hour baking
This sounds exaggerated, but the Oster ExpressBake indeed takes less than one hour to prepare bread. This is a big bonus as you'll be able to create bread faster for larger family functions. The Express bakes really come in handy when you are in a bit of a hurry. You can have the dough ready and loaf on the table in less than an hour after coming home or before the kids take breakfast in the morning. This feature makes the Oster 2-pound ExpressBake more appealing.
12 settings
The Oster offers 12 preprogrammed settings such as Basic, Whole Grain, Express Bake, Gluten Free, French, Sweet, Oatmeal, Bake, Yoghurt, Cake, Dough and Jam. This allows you to customize your bread to perfection to meet your expectations. There are also three crust settings, including light, medium and dark, to suit your taste.
13-hour delay timer
The machine allows you to wake up to the smell of fresh bread every single morning by programming the day before. The 13-hour delay feature lets you begin planning the following day to avoid the rush in the morning. However, the delay function cannot be used with ExpressBake settings. Also, avoid using ingredients that can cause the delay time to malfunction, such as milk and eggs.
Automatic Dispenser
For those who want to incorporate other ingredients within their bread, the fruit and nut dispenser is an excellent feature. Simply put the ingredients you want to add and lets the Oster Expressbake dispense it into your creation. This innovative technology ensures the perfect timing to ensure just the right mixing.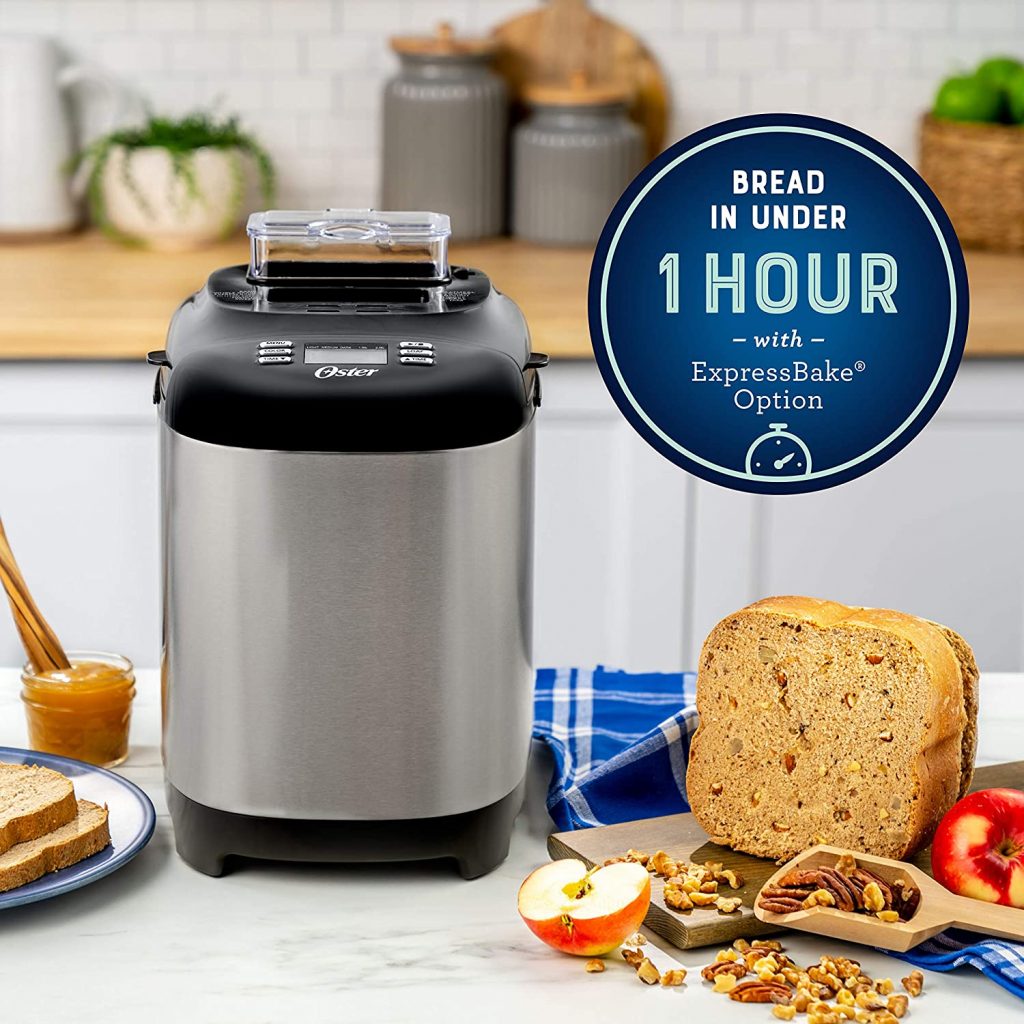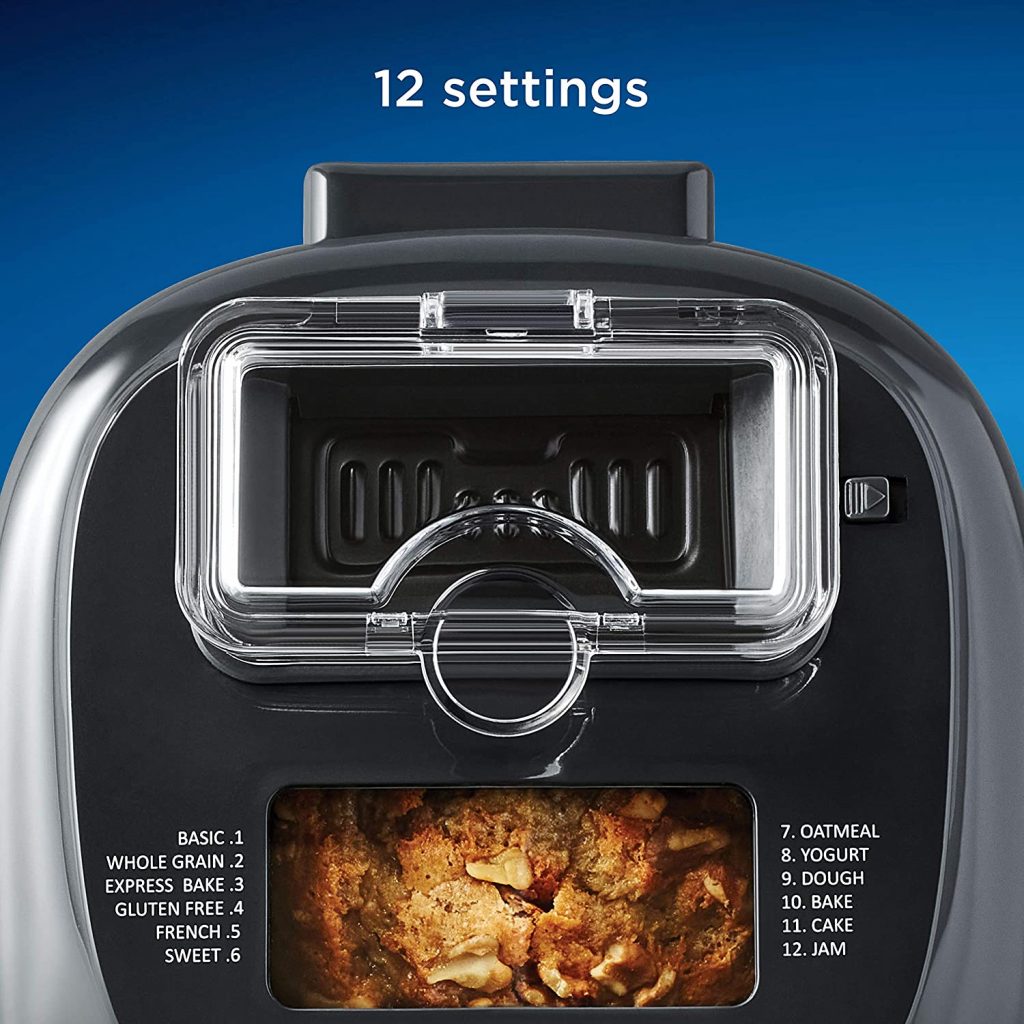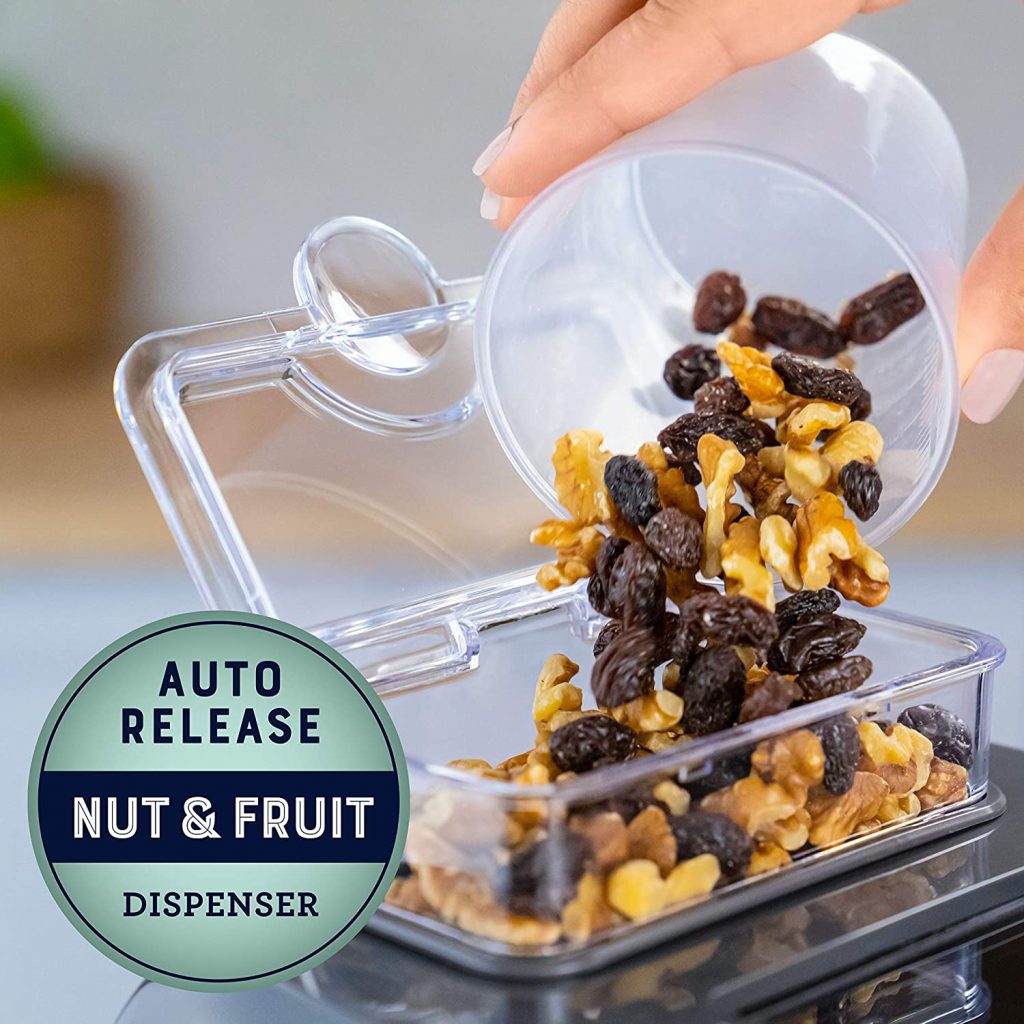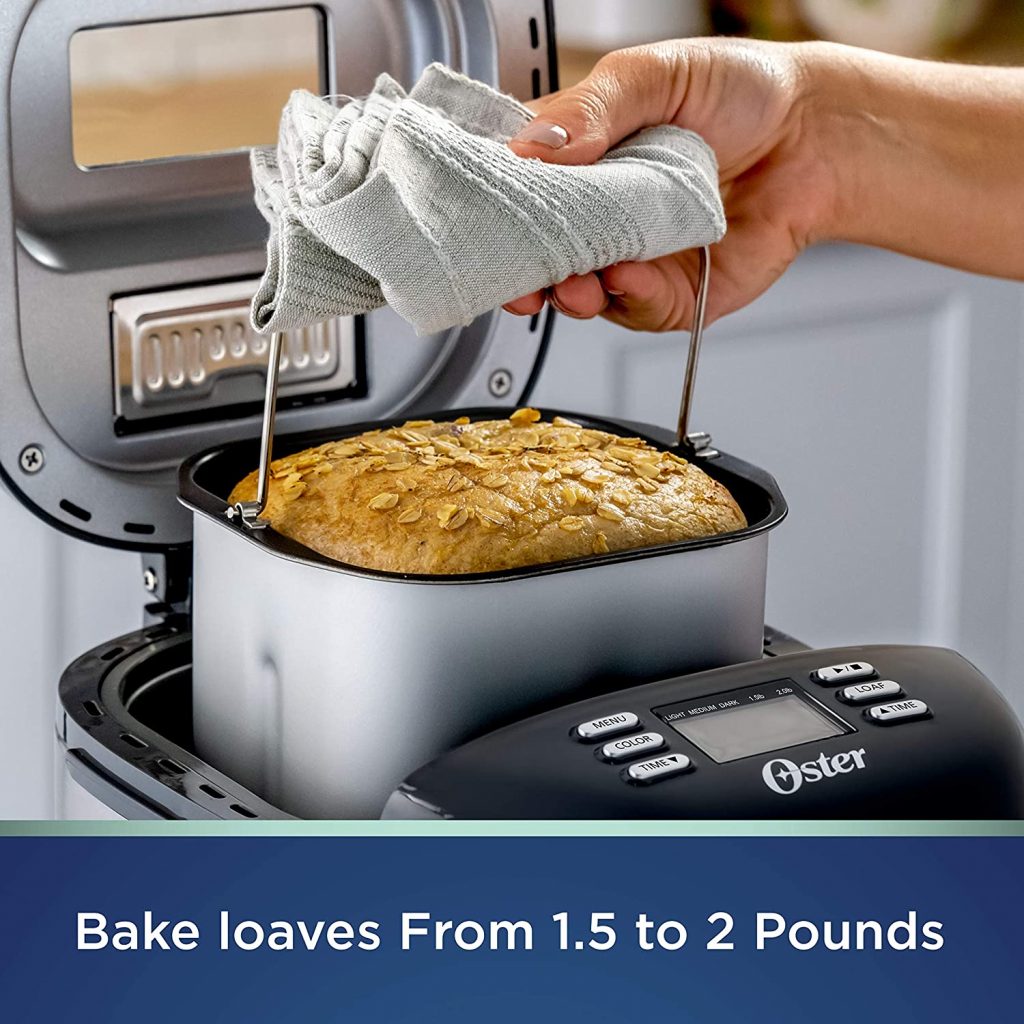 It offers a large capacity
Makes bread fast
It's easy to clean with a non-stick surface
It's versatile as it can create bread, pizza dough, jam and jelly
It has a loud beeping signal that cannot be silenced
The Oster is, without a doubt, one of the best cheapest bread makers that offer a large capacity. The machine can create delicious bread in less than an hour, and the 13-hour delay time allows you to program break-making in advance.