The Toshiba ML2-EM09PA microwave oven promises to transform any kitchen with its versatile and convenient design. This countertop microwave oven can do more than just quickly warm up leftovers – it has six automatic preset menus and five power levels.
The result of all this is more control over how you prepare your meals with increased flexibility in terms of the number of recipes that you can try out. Read on to discover some of the fantastic features and capabilities of the Toshiba ML2 microwave oven that make it a great addition to any kitchen.
Six automatic preset menus
This microwave features six automatic preset menus for the most frequently used cooking modes. As a result, you can quickly cook pizza, vegetables, steak, potatoes, and pumpkin soup with just a single button. Toshiba carefully designs each preset menu to ensure that the food gets cooked to perfection while retaining all the flavors your taste buds are used to.
Five unique power levels
With the Toshiba ML2 microwave oven, you don't ever have to worry about overcooking or undercooking your meals. You get five unique power levels with each cooking mode that gives you additional flexibility regarding the possible meals you can prepare with this countertop microwave. From softening ice cream to easy defrost that relies on weight or time to give you more control over the flavorful outcomes.
Intuitive controls
This countertop oven features open menus that are easy to navigate, including a one-touch start option for 1 to 6 minutes quick cook. The child lock function keeps your kids protected from accessing the hot interior of the microwave and food content while cooking. The intuitive controls also include an energy-saving ECO mode, a kitchen timer, and a rapid cooking option.
Customizable settings
Toshiba makes these microwaves as customizable as possible, from having a dedicated sound on/off button to selectively setting when the LED cavity light comes on. This allows you to keep track of the cooking food without having to pop open the door. You can also customize the preset cooking modes to fit your needs, and the oven will automatically update and recall the new presets.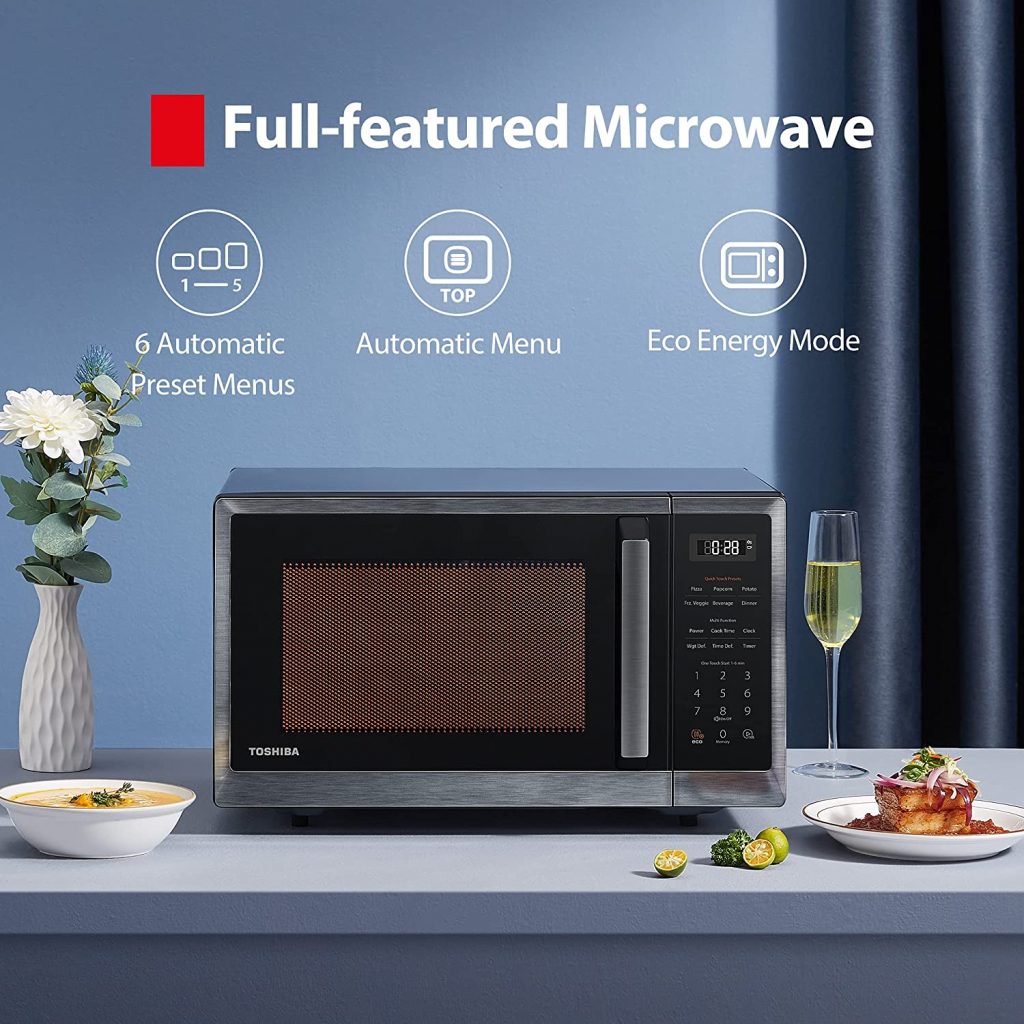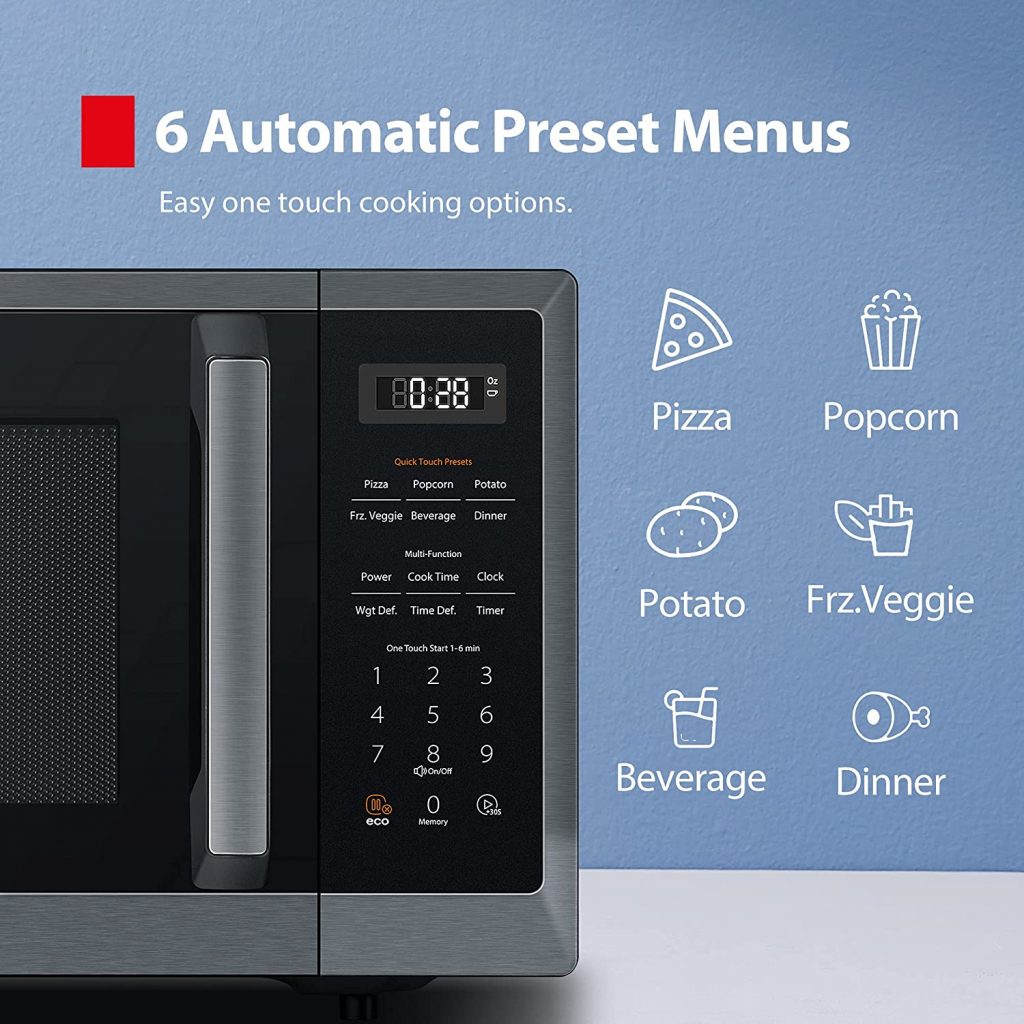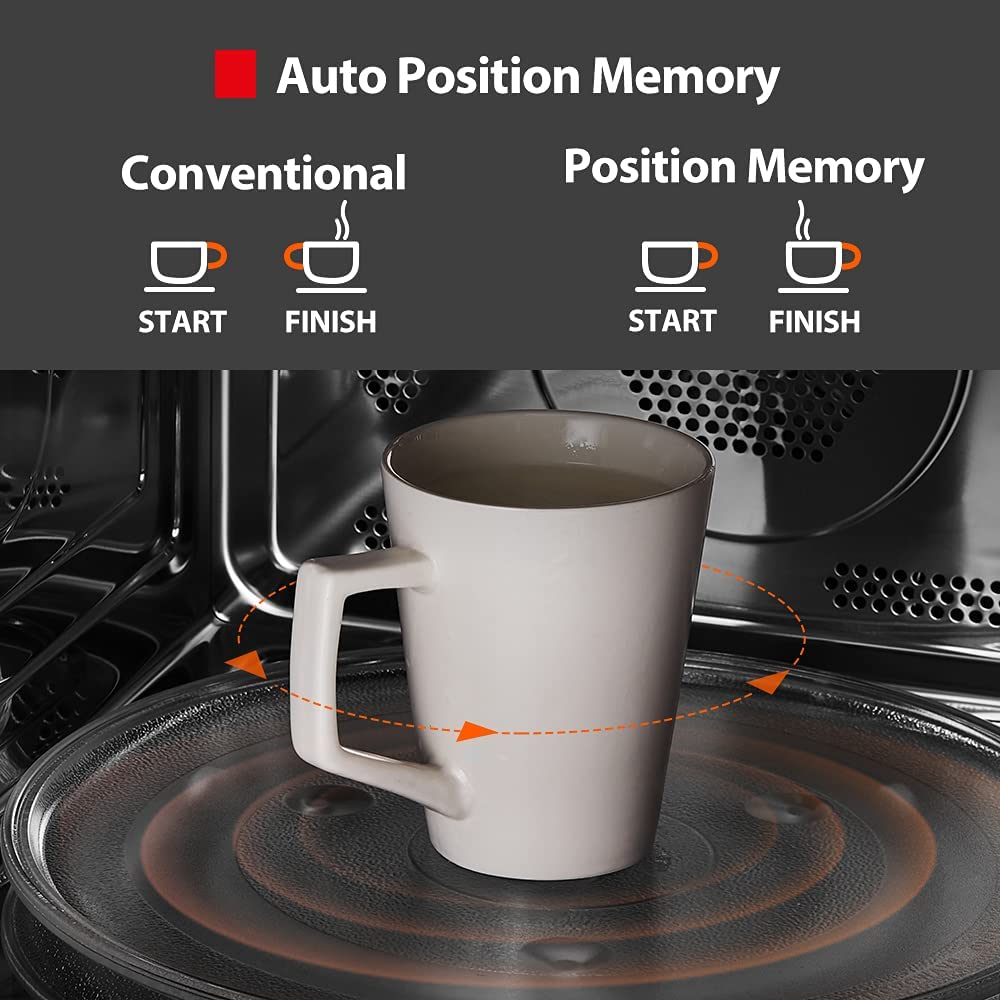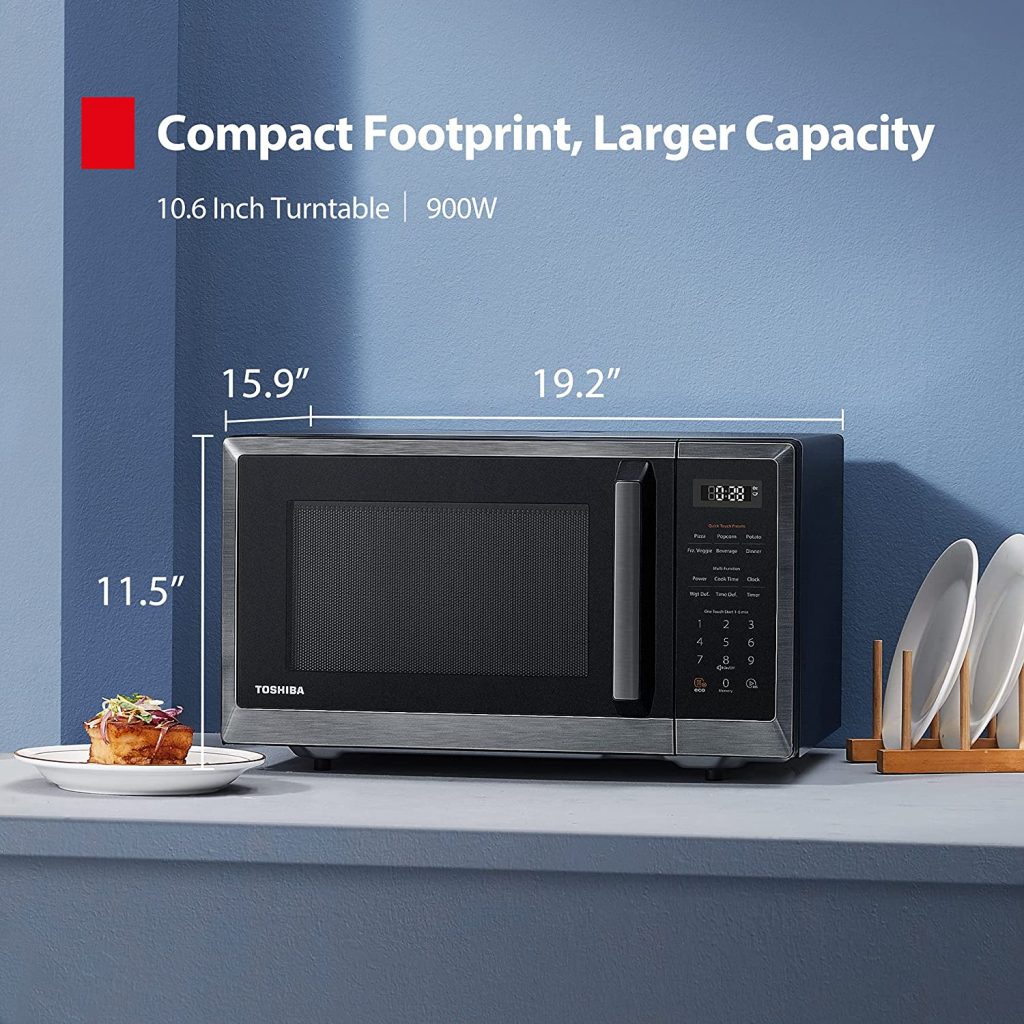 Interior features an easy-to-clean coating that's also stain and scratch-resistant.
It cuts down on power usage by up to 50%, thanks to the ECO mode.
A mute button is available in case you want to stop the annoying beep
Some customers complained about the auto position turntable feature not functioning as described
The Toshiba ML2 microwave oven has a compact design that ensures it can fit on just about any kitchen countertop while still maintaining a sizable internal volume to prepare family meals. You also have an easy time cleaning the microwave after a meal, thanks to the non-stick coating. Its timeless black stainless-steel finish will perfectly fit any interior decor without the microwave looking out of place, even in offices or dorms. Go ahead and spruce up your meals with the energy-efficient Toshiba ML2 microwave oven.