Breville combi wave three offers the versatility of an air fryer with the heating range of a convection oven and speed of a microwave all in one appliance. This opens up your recipe options so that you can try out hundreds of delicious, healthier meals with wave 3.
Breville designs this countertop microwave oven to operate on the element IQ system that relies on intelligent algorithms to create an ideal cooking environment depending on the ingredients you are using.
Read on to discover some of the features that make the Breville combi wave 3 a must-have;
Three-in-one versatility
The Breville combi wave three features three in one versatility as it can function as an air fryer, microwave, and convection oven. The air fry function is suitable for roasting chicken or preparing chocolatey brownies. Convection oven functionality, on the other hand, is perfect for defrosting delicious soups. On the other hand, the inverter microwave function is perfect for reheating lasagna.
Element IQ system
This countertop microwave oven runs on the Element IQ system that uses custom smart algorithms to control the power and heat output creating an ideal cooking environment. This results in perfectly cooked meals while retaining the delicious flavors. The IQ system also bakes and air fry meals to perfection and automatically switches off when the meals are done.
Fast combi functionality
With the fast combi and cook from frozen functionality, this cooker can combine multiple functionalities ranging from grilling to baking while retaining the juicy interior. It is also vastly superior and faster compared to traditional ovens. The custom cook from frozen function automatically uses the microwave and convection oven functions at different intervals to prepare the meal without you intervening.
Power smoothing inverter
Breville uses the power smoothing inverter, which eliminates the need for an on and off switch; instead, it automatically adjusts the power intensity to deliver smooth cooking. The smoothing inverter adjusts the heat output while reheating food to ensure that the entire meal is uniformly heated up without overheating and drying out the edges.
Smart cook functions
This countertop microwave features 19 inbuilt innovative cooking presets for all kinds of cooking needs that you might have in your kitchen. By combining its three-in-one functionality, you can cook, reheat or defrost your meals to precise temperatures.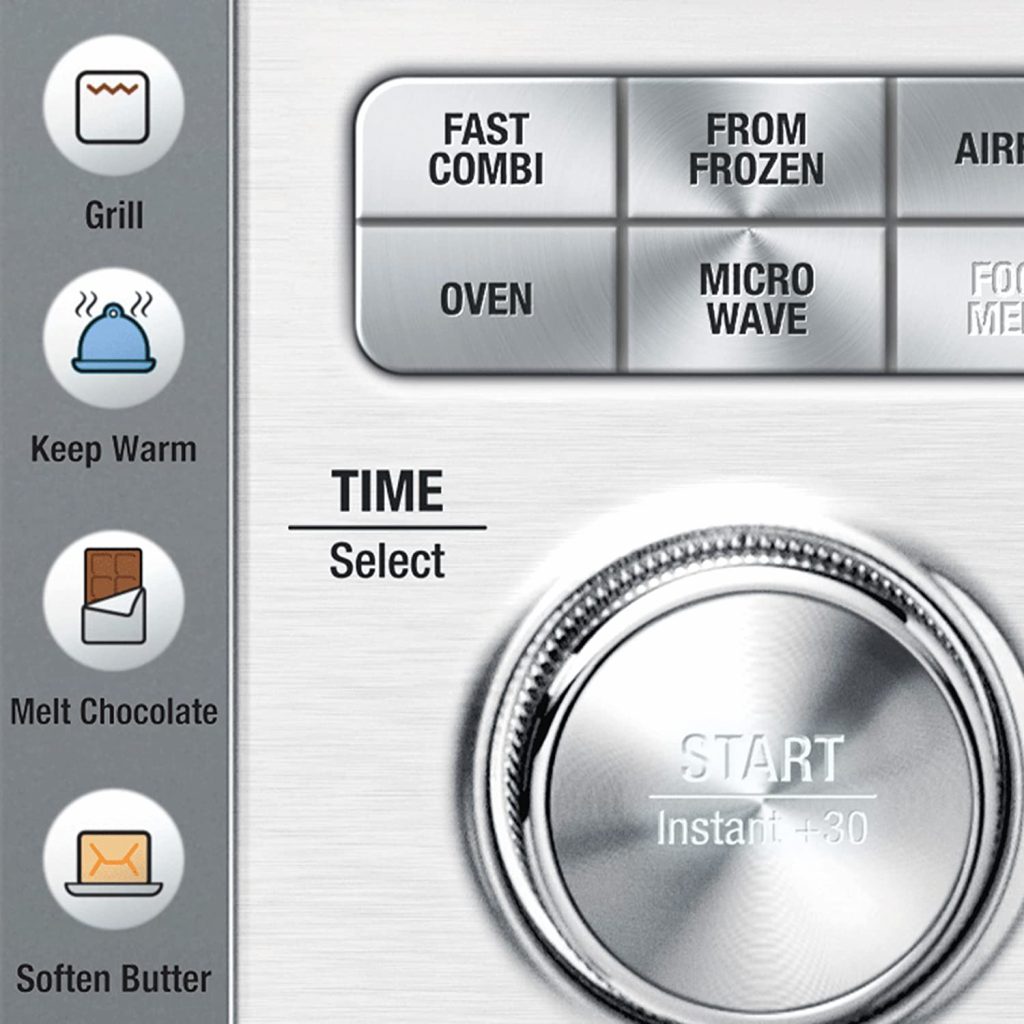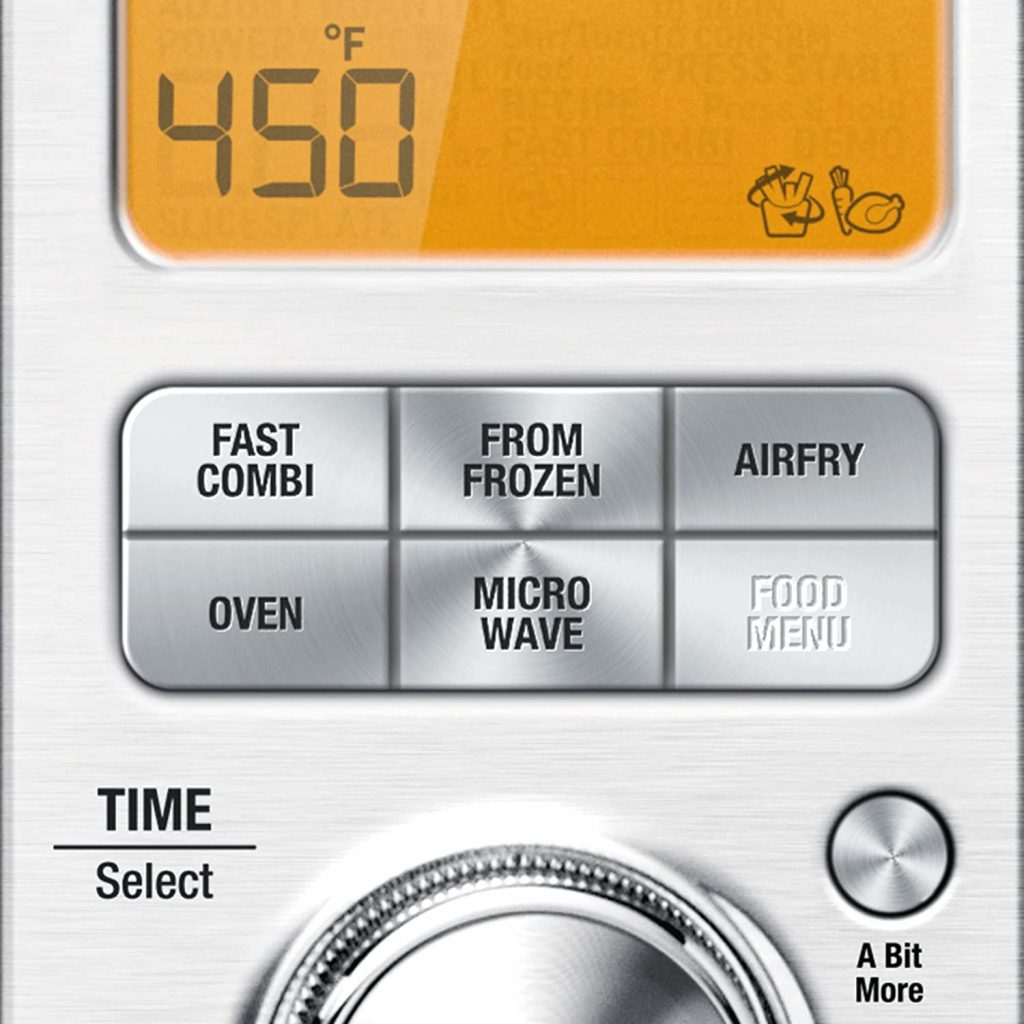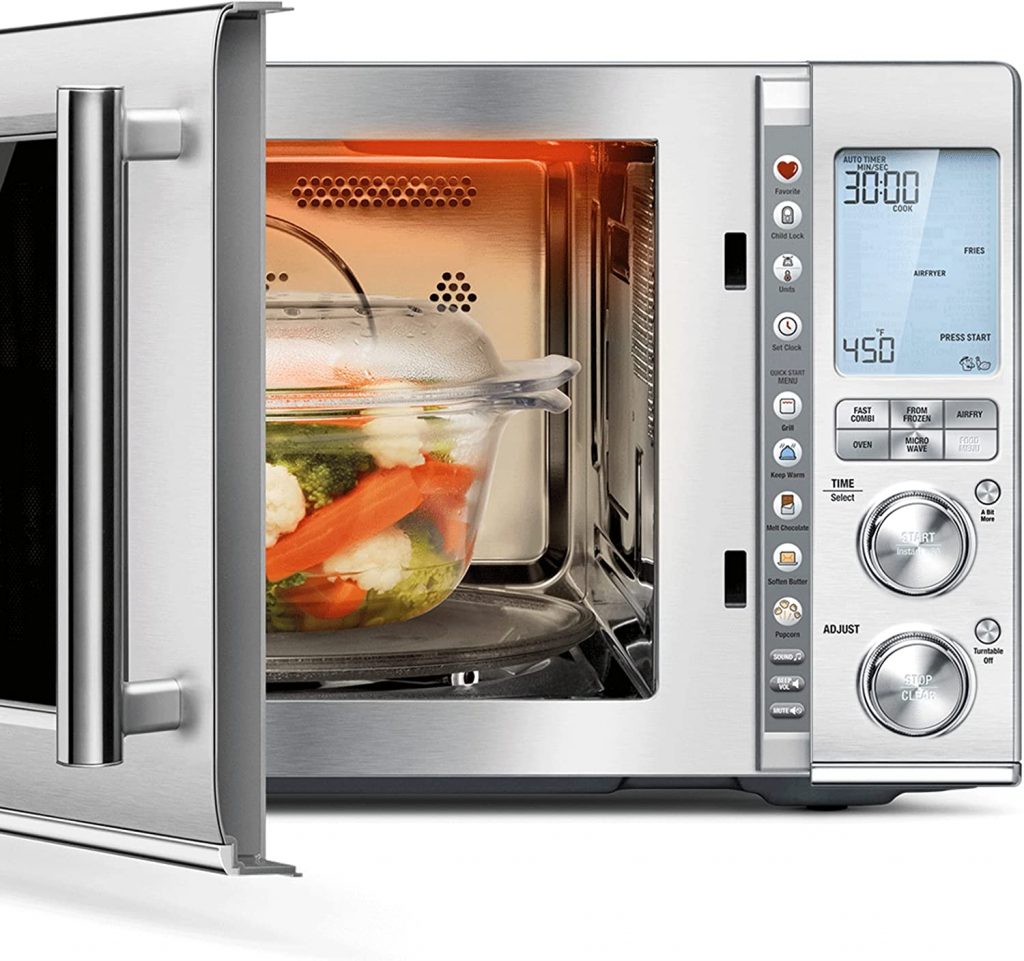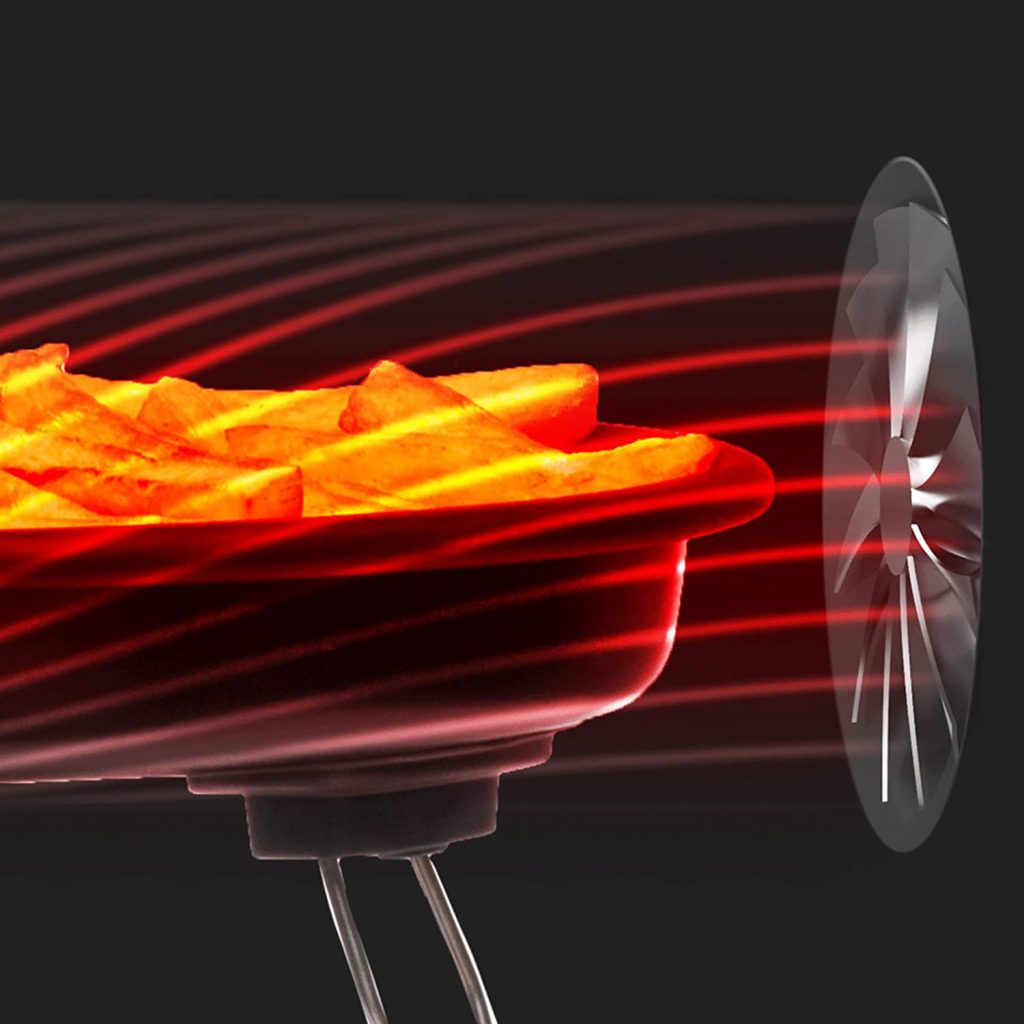 The door is engineered to close softly for quieter operations, and you can also mute all beeps.
One-touch shortcuts and auto settings for faster operations.
Incorporates a three in one approach for optimal cooking.
It has 19 inbuilt cooking functions to fit all your recipe needs.
The element IQ system smart algorithms control the power output to provide crisply golden results.
The unit lacks a dedicated keep warm function.
The Breville combi wave 3 is an excellent addition to any kitchen countertop, with its three-in-one functionality eliminating the need to have multiple units. Its microwaving function quickly reheats and defrosts meals while the air frying and convection oven can consistently provide up to 450 degrees F to cook your meals evenly. If you are in the market for a multi-purpose countertop oven, the Breville combi wave 3 is the best offering at this price point.