You probably need to upgrade to a nonstick cookware set or get a new one. There are hundreds of sets available for any budget and need, so you need to know what you need. If you need a good-quality nonstick cookware set that will last long, you should consider the Swiss Diamond Hard Anodized cookware set.
It comes with 8 pieces, including;
8 inch Fry pan
11-inch fry pan
5 inch Saute Pan + Lid
5-inch Stockpot + Lid
6.3 inch Sauce Pan + Lid
Swiss Diamond is a reputable brand that's popular for durable cookware sets that feature anodized aluminum that's more durable than stainless steel. This set is also dishwasher safe, so you won't have any problem with the cleanup.
Read this Swiss Diamond 8-Piece Cookware Set review to learn more features.
Durable built
Though this set does not come cheap, the Swiss Diamond 8-piece set is made with durability in mind. Featuring anodized aluminum, it's going to last for years, plus the diamond-reinforced coating makes it incredibly durable. You'll never have to worry about scratches. It's common for the pots and pans to last for 5 years with proper care.
Safety
The lids are sturdy, with a clear glass lid that allows you to monitor the cooking. Besides, the Pan has a tempered lid which releases the pressure without heat courtesy of the vent. The handles are ergonomic and always stay cool despite the heat from the stove. No need to wear gloves when cooking using the set. Just ensure to use a hot pad when taking the nonstick Pan out of the oven.
Non-stick Coating
One of the selling points of this cookware set is the nonstick coating that's long-lasting with superior food release properties. The Swiss Diamond nonstick coating consists of a layer of primer that prevents scratches. The primer creates a sturdy bond with the nonstick surface, which makes it more durable. This means you should find it easy to cook delicate foods like eggs without messing up the surface of the Pan. You will clean the pans less regularly, and the cleaning won't be difficult.
Highly efficient
The Swiss Diamond Cookware features an aluminum foundation which is known for its impressive heat conductivity. The base is also designed flat to ensure even heat distribution. Besides, the nonstick coating contains diamond crystals that are great heat conductors, so you should get the perfect browning on foods.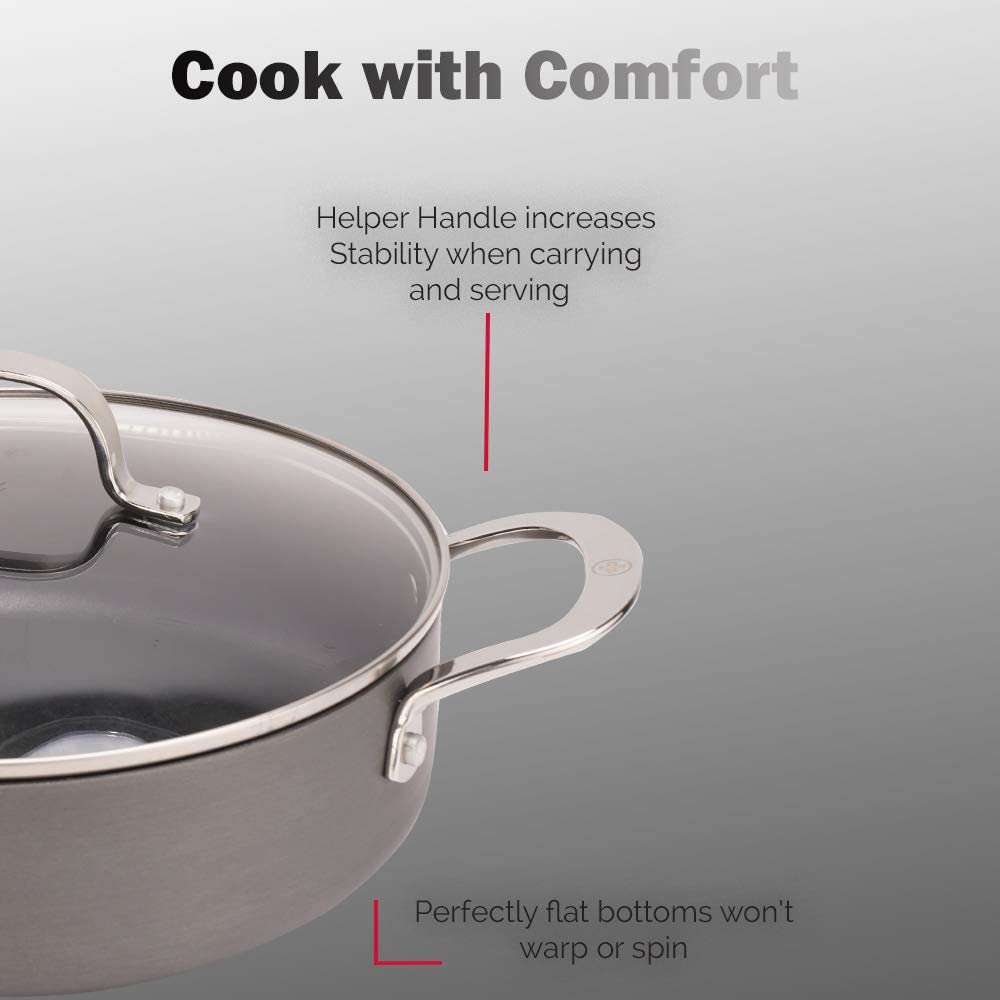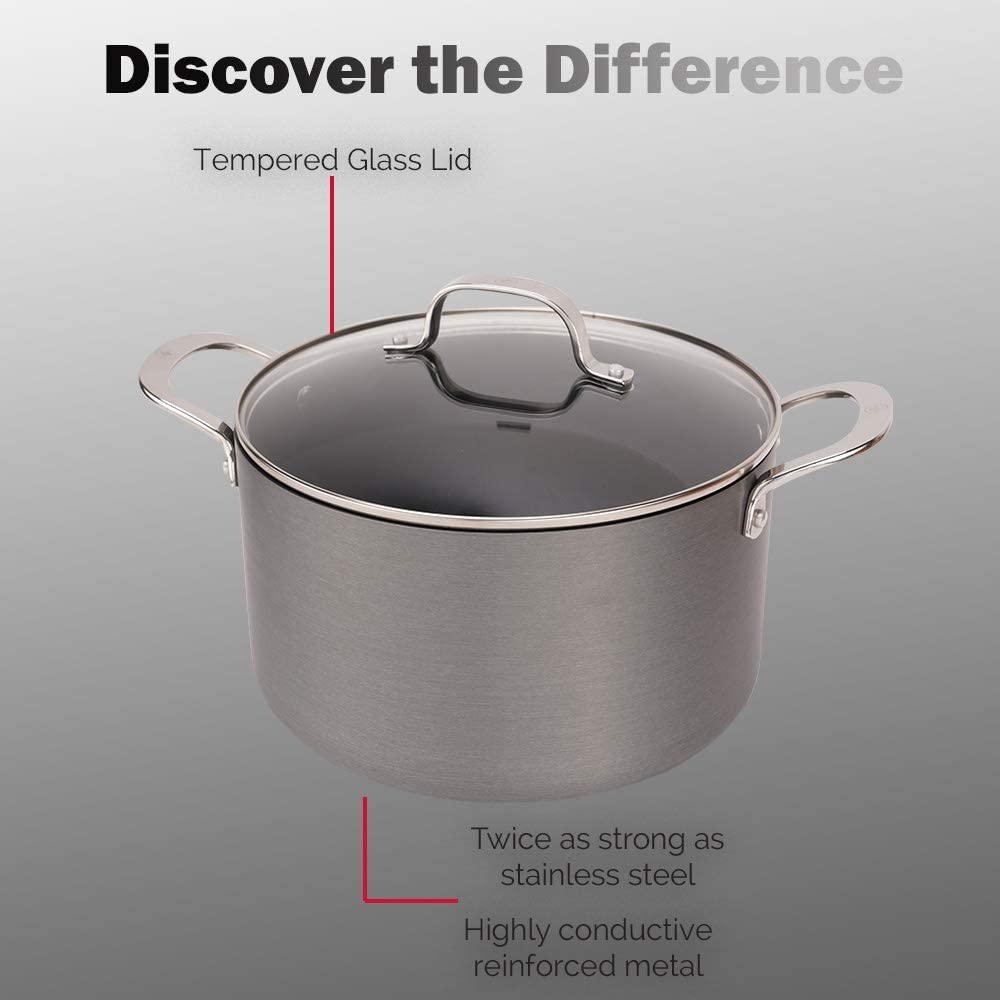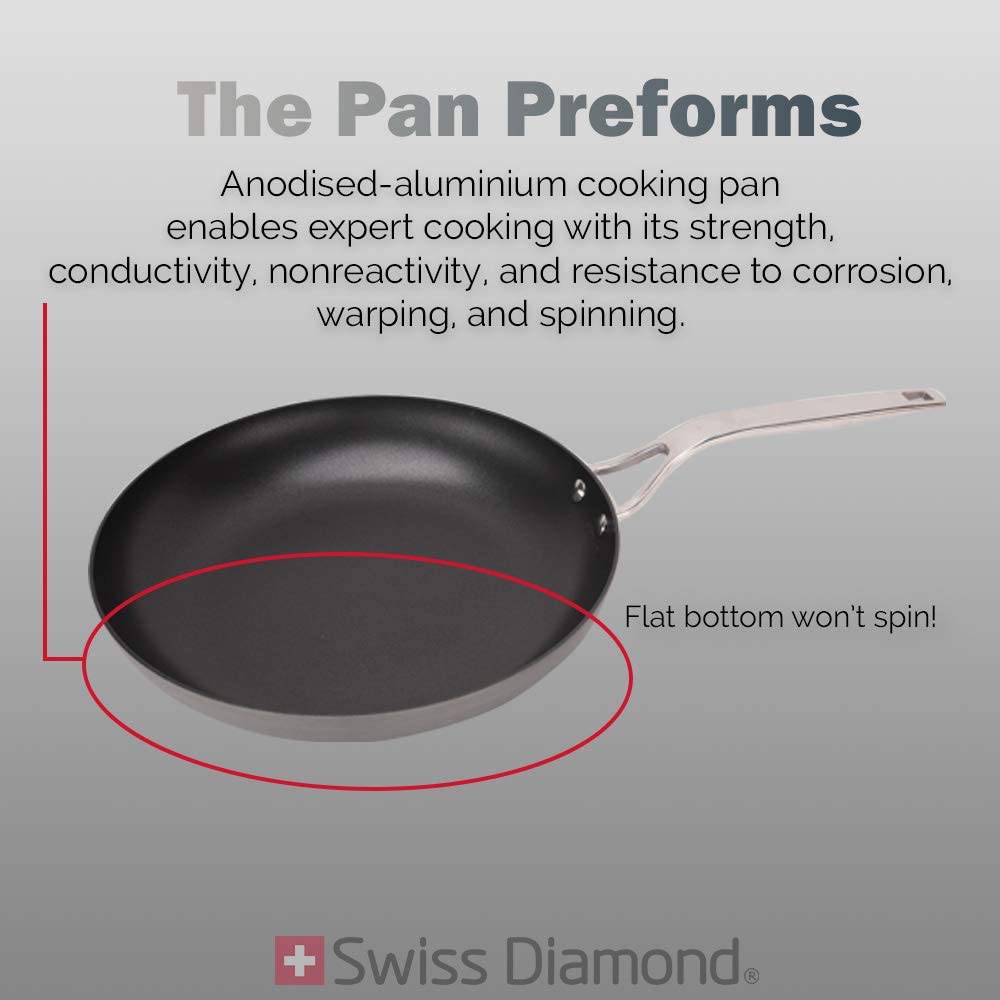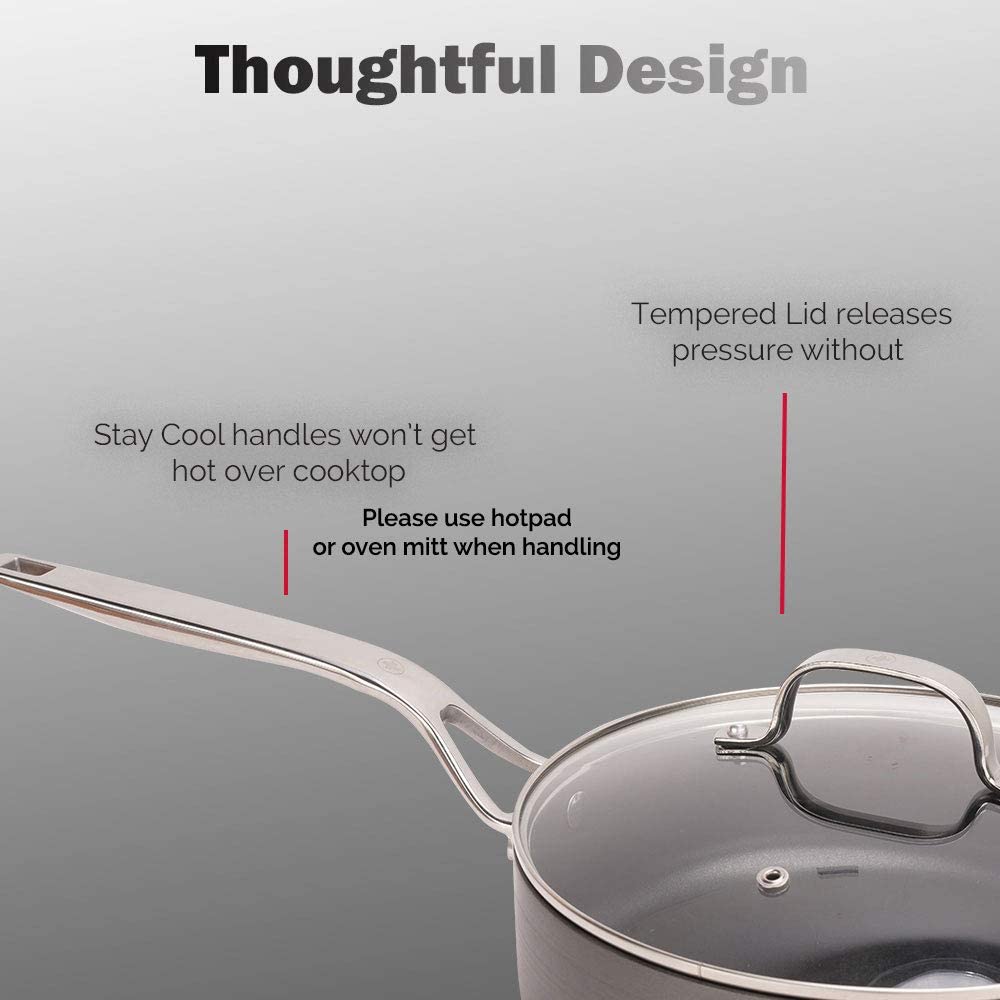 It feels solid
It has a 3-layer nonstick food release
Extremely easy to clean
Offers cool-to-touch handles
The Swiss Diamond 8-piece cookware set reviews from buyers are positive. The set has a nonstick durable coating that will not warp or scratch. Besides, the material used is PFOA-free for health safety. The aluminum build makes it durable and easy to clean. The set is also dishwasher safe compatible. That's why you should equip your kitchen with this 8-piece cookware set.