Those who wish to make single-serve smoothies can now do this using the Oster Actifit Personal blender. The inexpensive blender is powerful enough to crush most ingredients and compact to carry around. The package comes with a base, two impact-resistant sports bottles, and lip rings.
The appliance is so tiny and a delight to users with a small space on their kitchen counter. It's also enough to fit in a small travel bag, making it a good choice for health-conscious travelers. We love the sturdy base that keeps the device safe even during operation.
Check out the features that make the Oster ActiFit an excellent choice for you.
Powerful motor
This is undoubtedly not the most powerful blender, but it does a great job despite its 700 watts motor. For a personal blender, this is a powerful machine that should crust most of the ingredients. Otherwise, the blender may struggle with some nuts and seeds as well as some frozen ingredients. What's more, it features different speed settings to allow you to blend, whip, or chop anything.
Durable build
This blender's durability is impressive because it features a metallic build apart from the plastic grommet. The manufacturer claims that the all-metal drive is designed to last for at least 10,000 blends. Besides, there's a 10-year warranty to cover the parts, so you don't have to worry.
Easy assembly
The Oster ActiFit is not difficult to assemble and use because almost everything is assembled. However, the blades are detachable and may involve a few steps to set it up and run it. To use, fill up the cup with the ingredients up to the max fill line. Then, screw the single-serve cup, turn it upside down, and turn it on the blender.
Easy cleanup
For the base, handwashing is a must, but it should be easy. Apart from that, the container blades are dishwasher safe, although they may sometimes need handwashing to remove the sticky ingredients. Be cautious about the blades because they are sharp. The appliance also comes with a self-clean feature where you just add water halfway, put in a detergent, and pulse for a few seconds.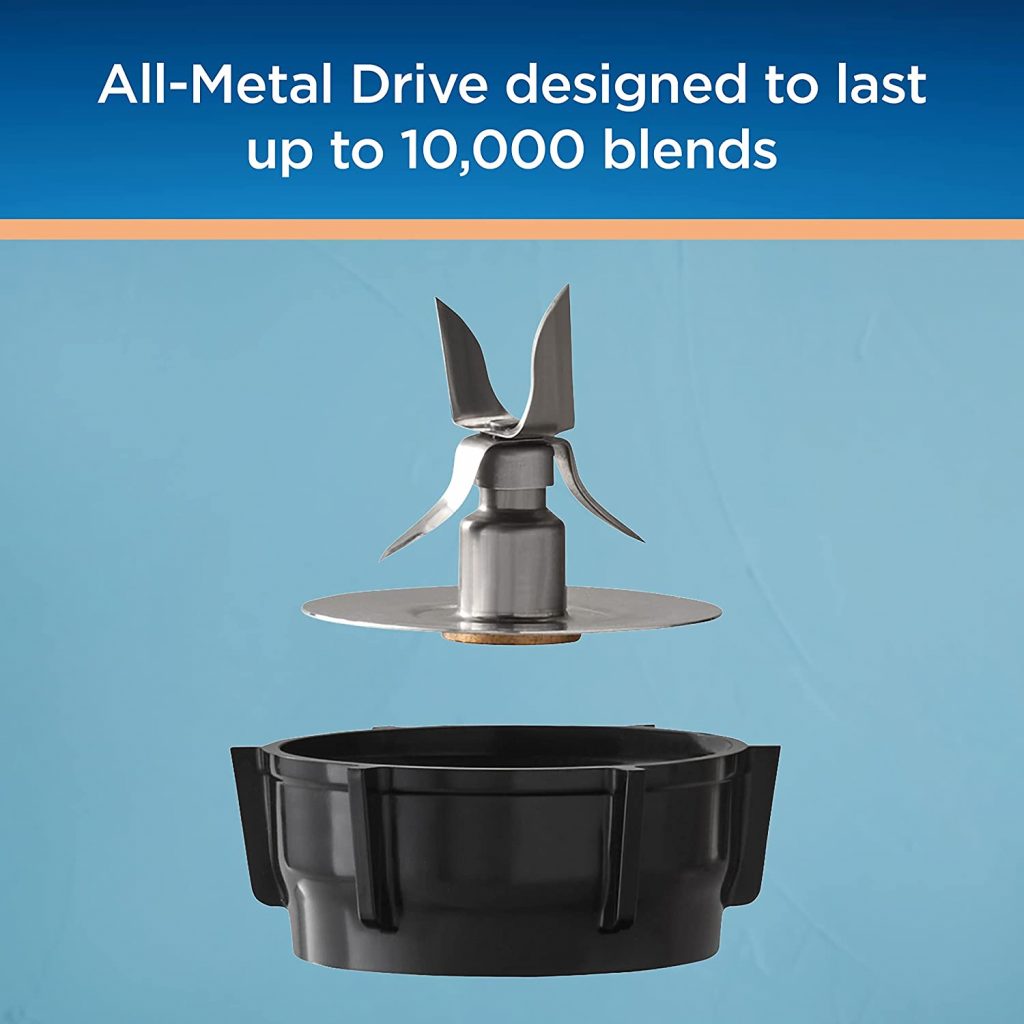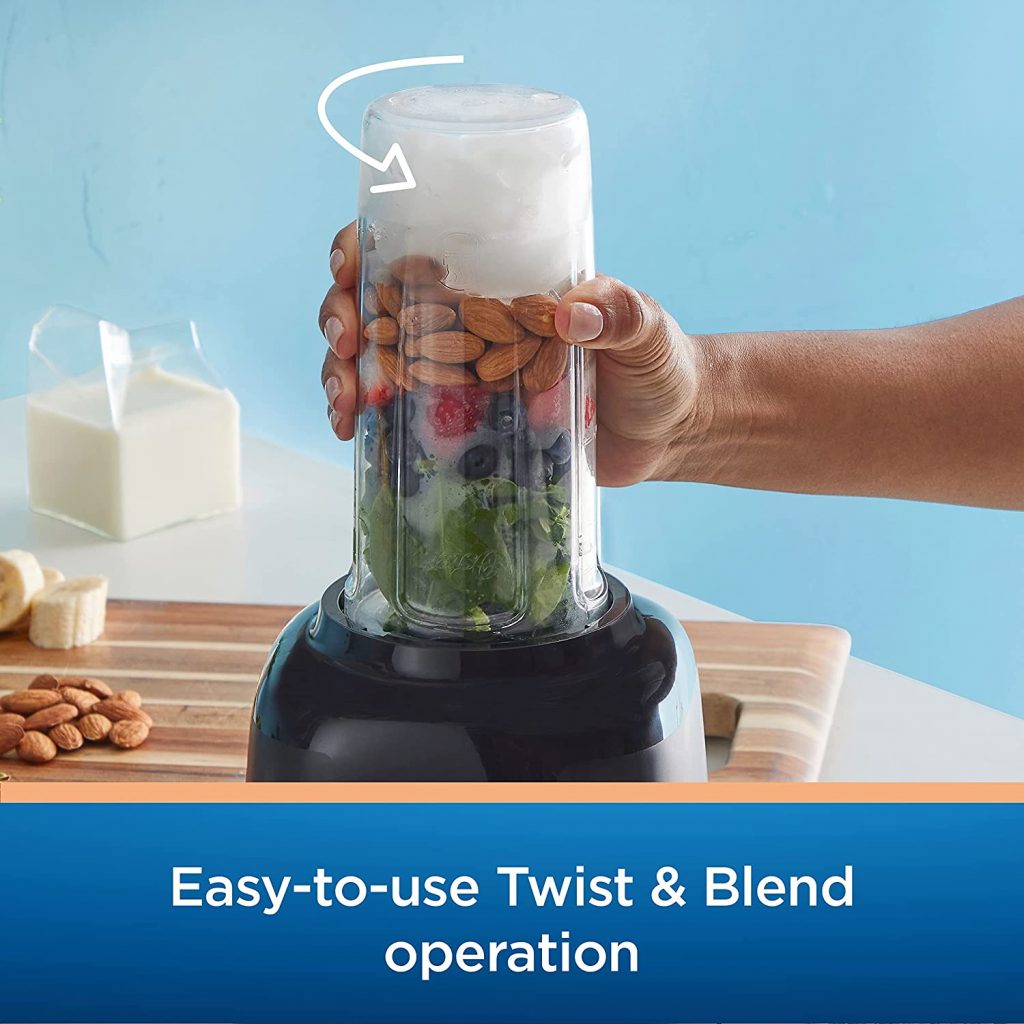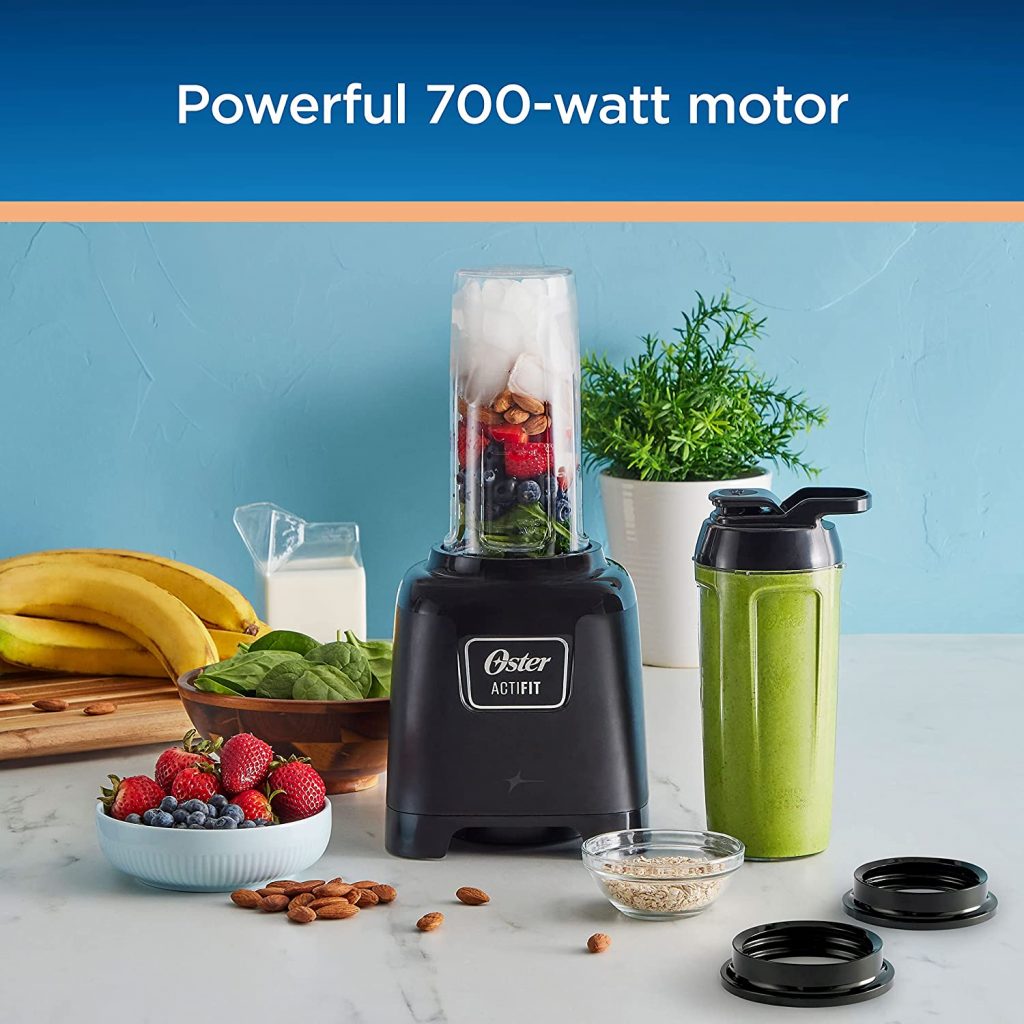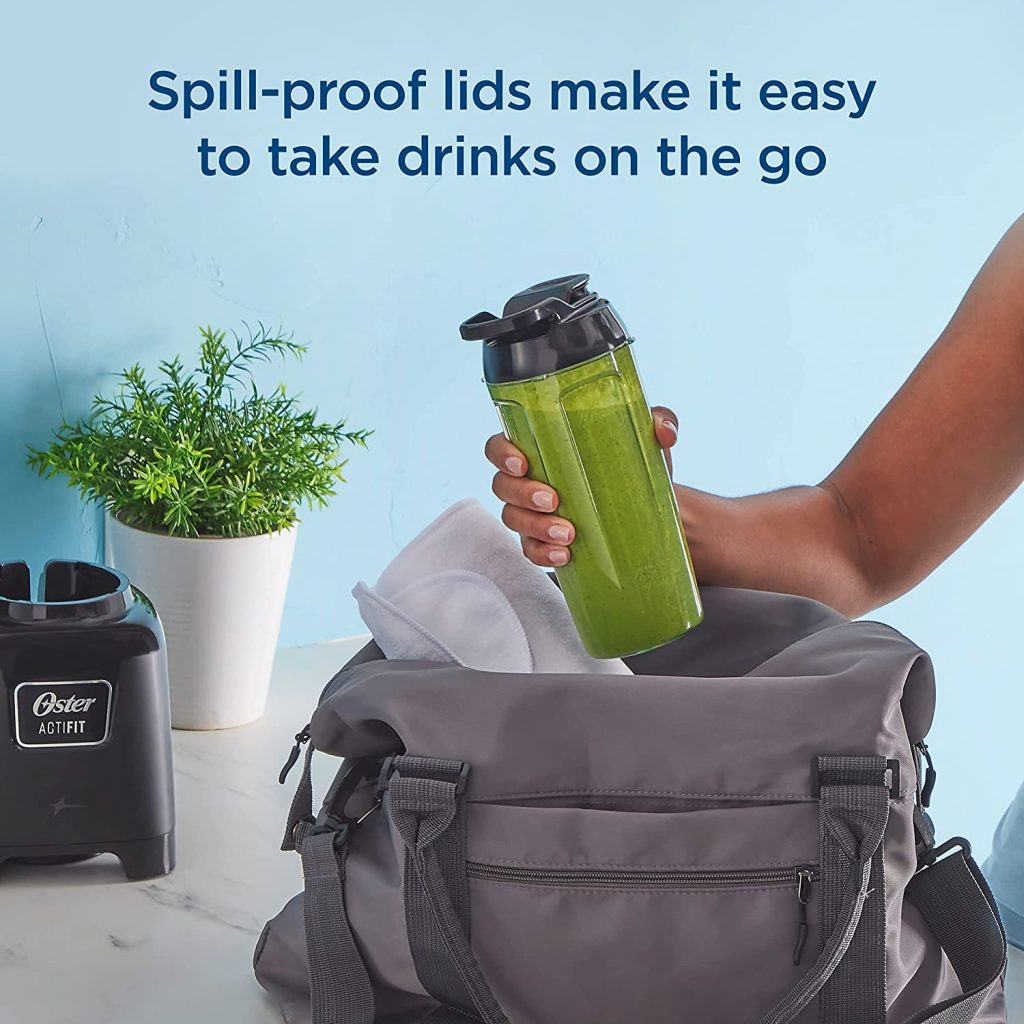 It looks elegant and stylish
It's durable and long-lasting
The leak-proof lid minimizes mess and makes it easy to carry outside
It has a powerful motor
Not ideal for thick blends
Most users who bought the Oster ActiFit recognize that it's an excellent acquisition for anyone looking for something small and compact. If you plan to use a blender every now and then, you can rely on this appliance for the smoothest smoothies. It has BPA-free parts that are safe for use, and the cleaning is effortless via a dishwasher. The blades will keep their sharpness for some time, and the durable build means you will use it for a long time. The brand offers a 10-year warranty to show they stand behind their product.