Meet the Instant pot duo electric pressure cooker that will solve all of your pressure cooking needs and instantly unlock a wide variety of recipes for you to try out. The nine-in-one functionality can come in handy when you want to air fry, saute, broil, bake, or even slow cook your favorite hearty meals. This much functionality is achieved via the two removable lids that can instantly transform the unit from an air fryer to a pressure cooker,
The instant pot duo inner pot is made of stainless steel and an additional tri-ply bottom to provide uniform heating and reduce the average cooking time.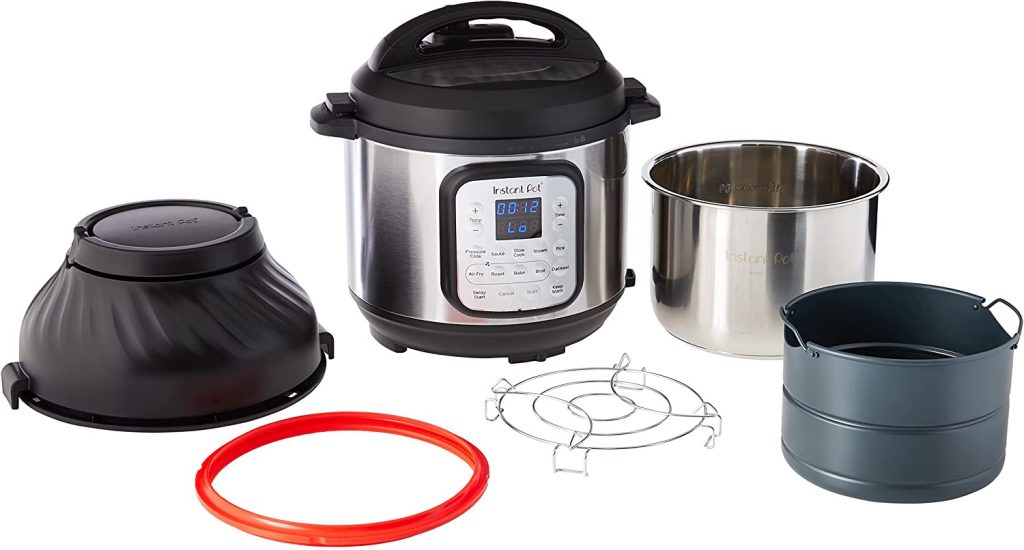 Read on to discover some of the features that make the instant pot duo pressure cooker a must-have:
EvenCrisp Technology
Instant pot duo pressure cookers feature EvenCrisp technology that air fry meals to a tender crunchiness on the outside and a juicy interior. The function also requires less oil than traditional deep-frying resulting in much healthier meals. EvenCrisp technology provides the right amount of heat to cook food faster while still retaining more nutrients.
Seamless Transition
This pressure cooker is designed to have a pair of lids for different functionality. You can change the removable lids to transform your air fryer into an instant pot unlocking additional functionality. This allows you to play around with various recipes without having a second unit.
9-in1 functionality
The instant pot duo pressure cooker ships with nine in one functionality from pressure cooking to slow cooking. This design allows you to take full advantage of the pressure cooker to perform other cooking functions such as roasting, steaming, sautéing, broiling, and baking. You can also set the pressure cooker to keep the food warm after the meal is done cooking.
Safety features
With over ten proven safety features, this instant pressure cooker is more than guaranteed to function continuously and safely on any kitchen countertop. Overheat protection ensures that the pressure cooker doesn't discharge excess pressurized vapor, which is often too hot. The unit also has a safety locking lid that doesn't release until the built-up pressure is safely discharged.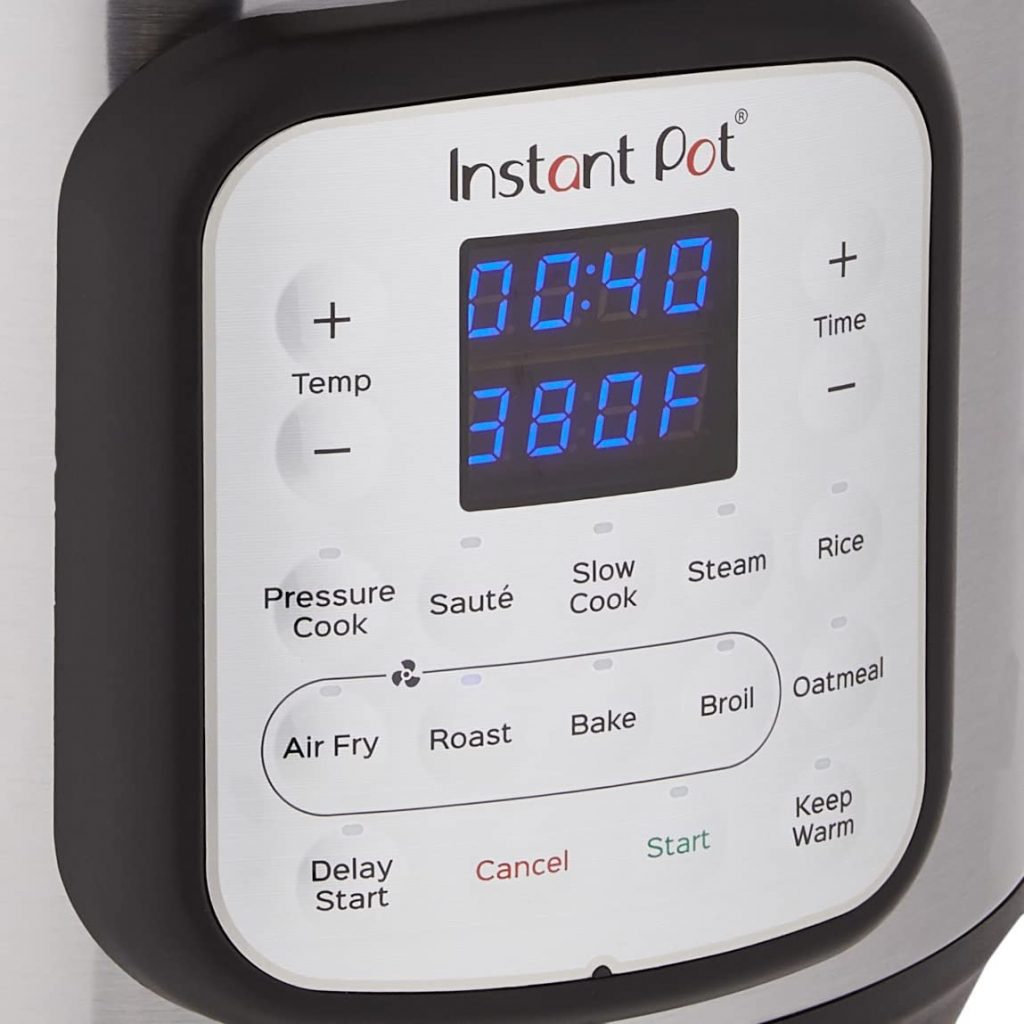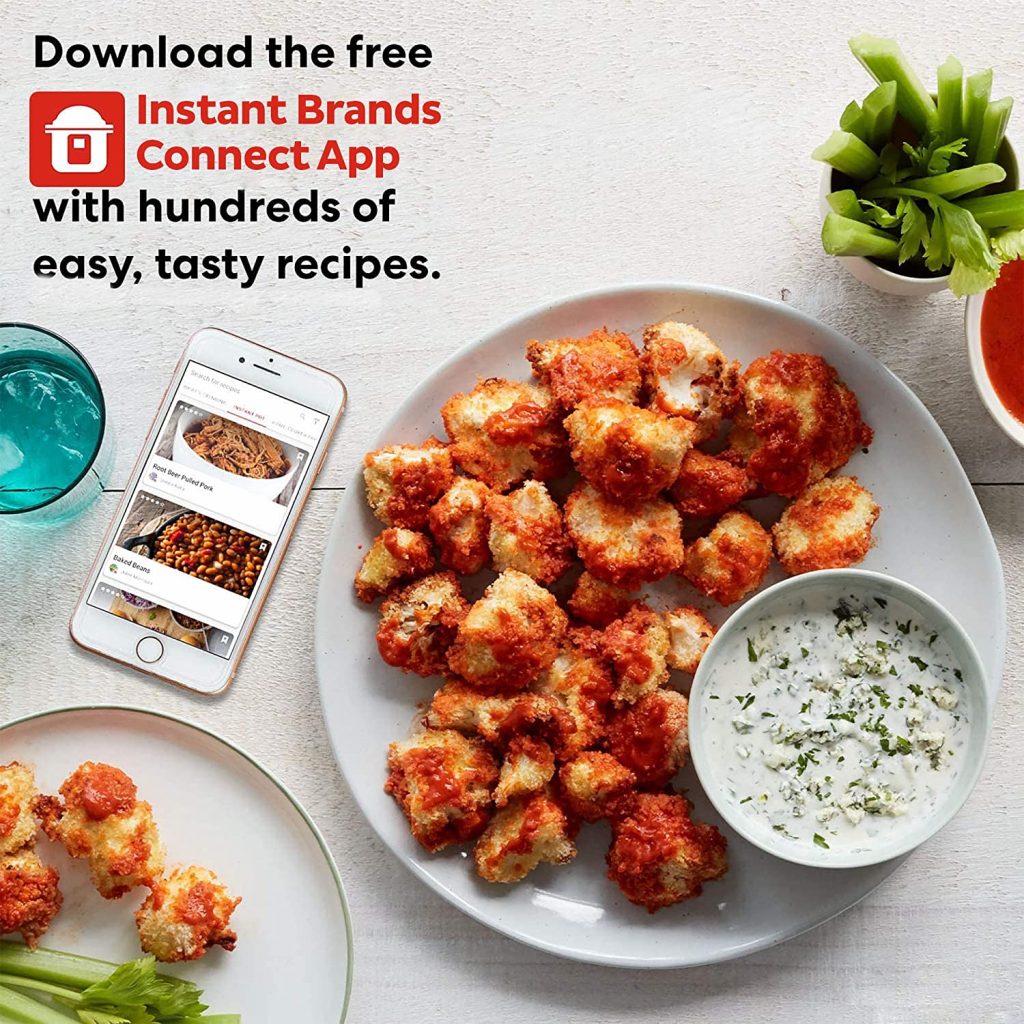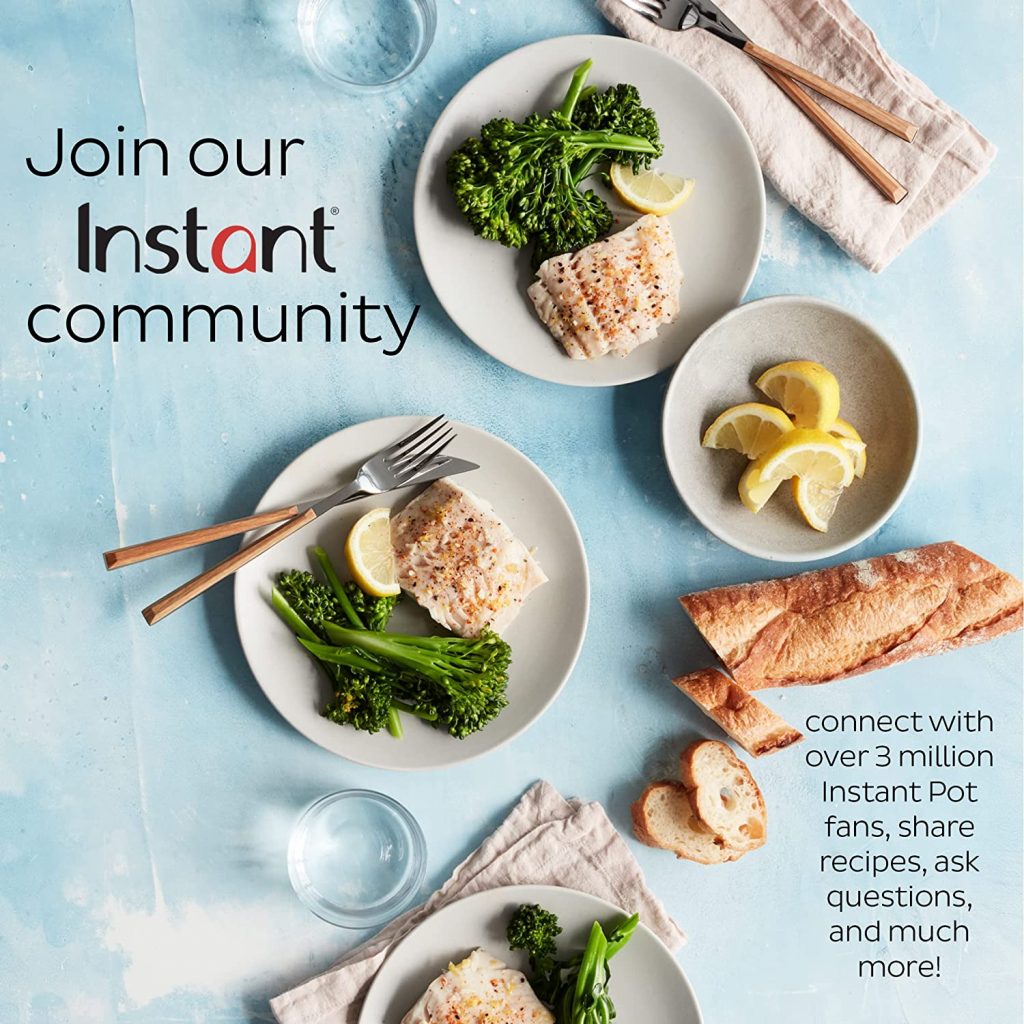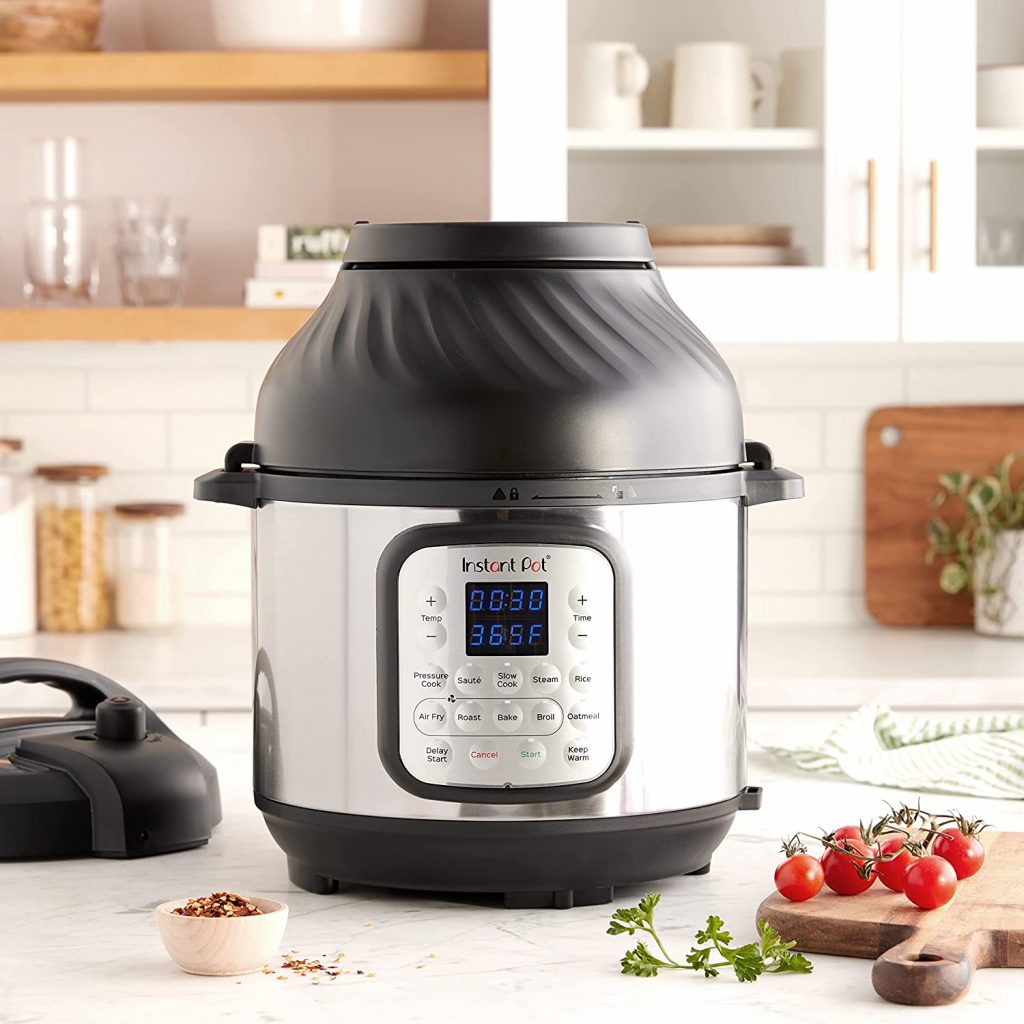 Comes with necessary accessories such as an air fryer basket, trivet, extra sealing ring, basket ring, and trivet.
Designed to handle large cooking capacity enough to prepare up to 6 servings
The air fryer basket has a nonstick coating, making it much easier to clean up after cooking.
Some customers complained about the air fryer basket getting easily scratched.
Transform your meal prep with the instant pot duo pressure cooker and enjoy healthy meals that you can prepare with 95% less oil than traditional deep frying. Its stainless steel build and a tri-ply bottom deliver constant heating for even cooking with feaster heating performance. You also get a bonus sealing ring which you will need to switch when cooking sweet desserts or savory food. On top of being 70% faster and energy-efficient, the pressure cooker is also easy to clean, with the inner pot and pressure cooking lid being dishwasher safe. Get the instant pot duo pressure cooker and try out some unique, healthy recipes.