Want to make ice cream at home really quickly? Most ice cream makers allow you to mix liquid ingredients, but not solid ones. A new product from Ninja allows you to incorporate solid ingredients and makes the whole process easy in under 15 minutes.
The Ninja Creami allows you to mix all sorts of ingredients together and freezes them to make a treat for the summer. If you are unsure how to use this machine, there's an ice cream cookbook inside the box to guide you.
The item has received positive reviews from customers who appreciate the ease of use and the tasty ice cream it makes. You can also use the Ninja Creami to make other delicates like smoothies, gelato, sorbet, and milkshake. In other words, you can easily make homemade frozen deserts whenever you like. If this is a product you'd buy, read the rest of this Ninja Creami maker review.
Superb functionality
The Ninja Creami does not work like traditional countertop ice cream makers, where you can simply pour your ingredients into the appliance and mix them. Instead, this versatile appliance requires you to gather all your ingredients into the included pints. After this, you need to freeze the ingredients for about 24 hours, so there's no chance for instant gratification here.
After a day of freezing, remove the frozen pint from the freezer and add them to the device. There are a variety of dessert types to choose from, such as sorbet, ice cream, lite ice cream, gelato, smoothie, and milkshake. Whatever button you choose, the machine starts chopping up the frozen chunk. It's great because you can make any food here into ice cream. You can probably now fulfill your childhood wish of making ice cream fried chicken.
Convenient to use
The Ninja Creami comes with a variety of convenient features, including the re-spin function in case the ice cream isn't quite as creamy as you want it. This allows you to keep the motor running at a similar setting to the previous run, albeit at less time. The appliance also comes with a setting known as a mix-in, which can mix the ingredients instead of chopping them with a blade-like with traditional ice cream makers. The mix-in is a great function when you want to add solid ingredients into a creamy dessert, whether you want crunchy pieces of nuts, soft chunks of fruits, or tasty bits of chocolate.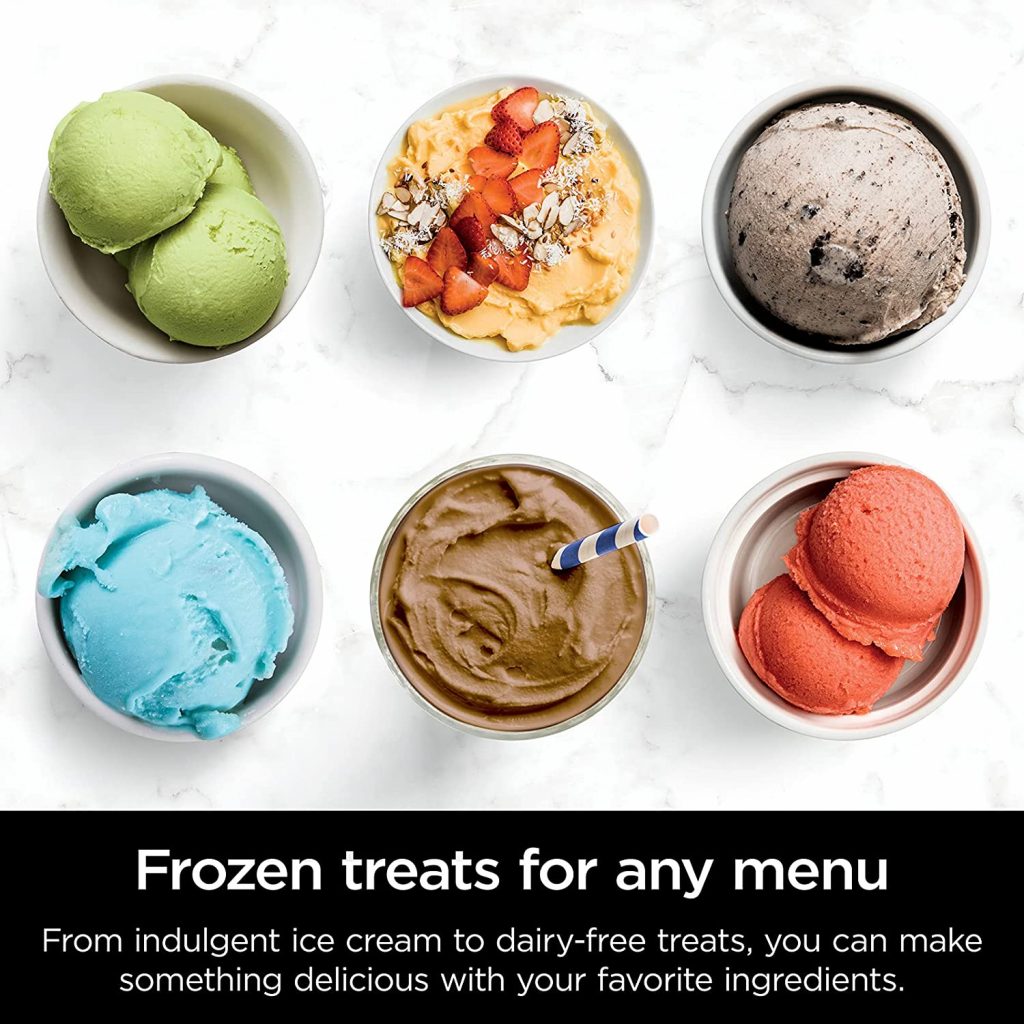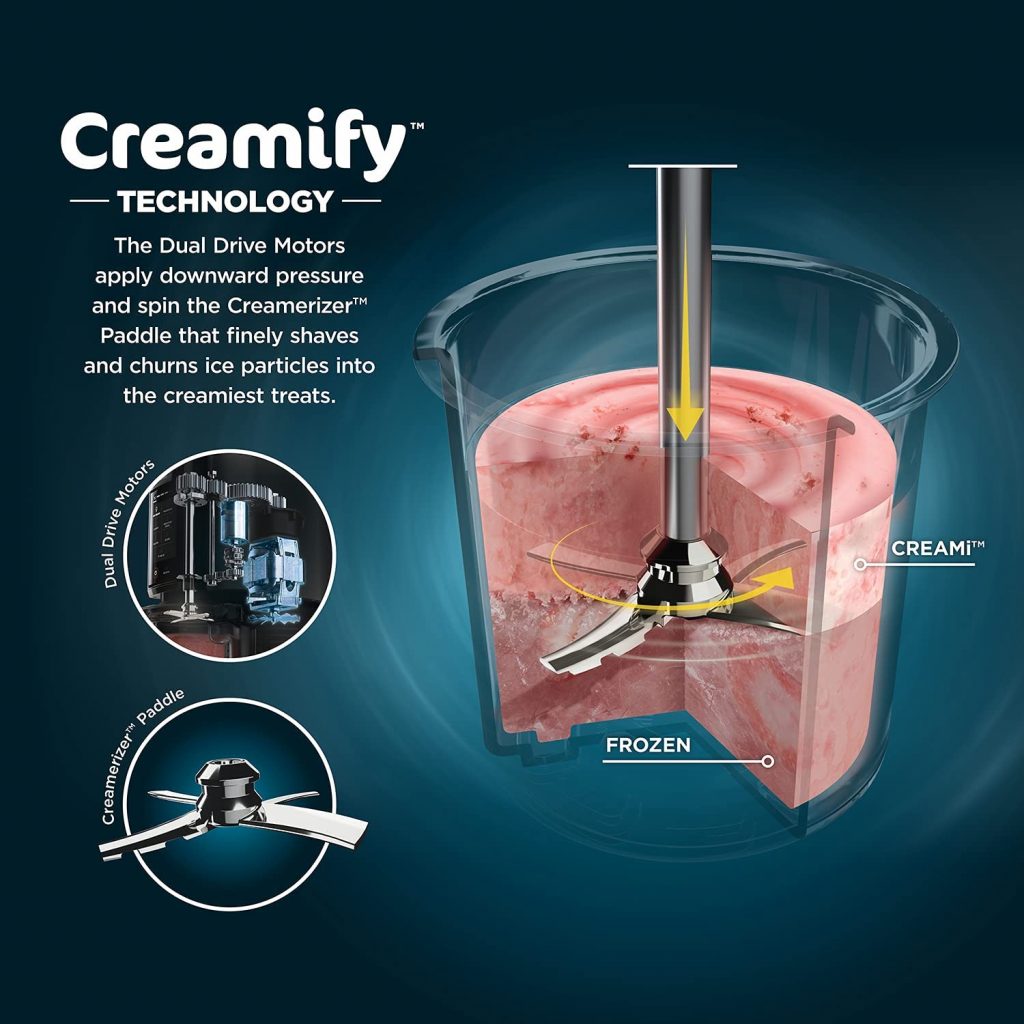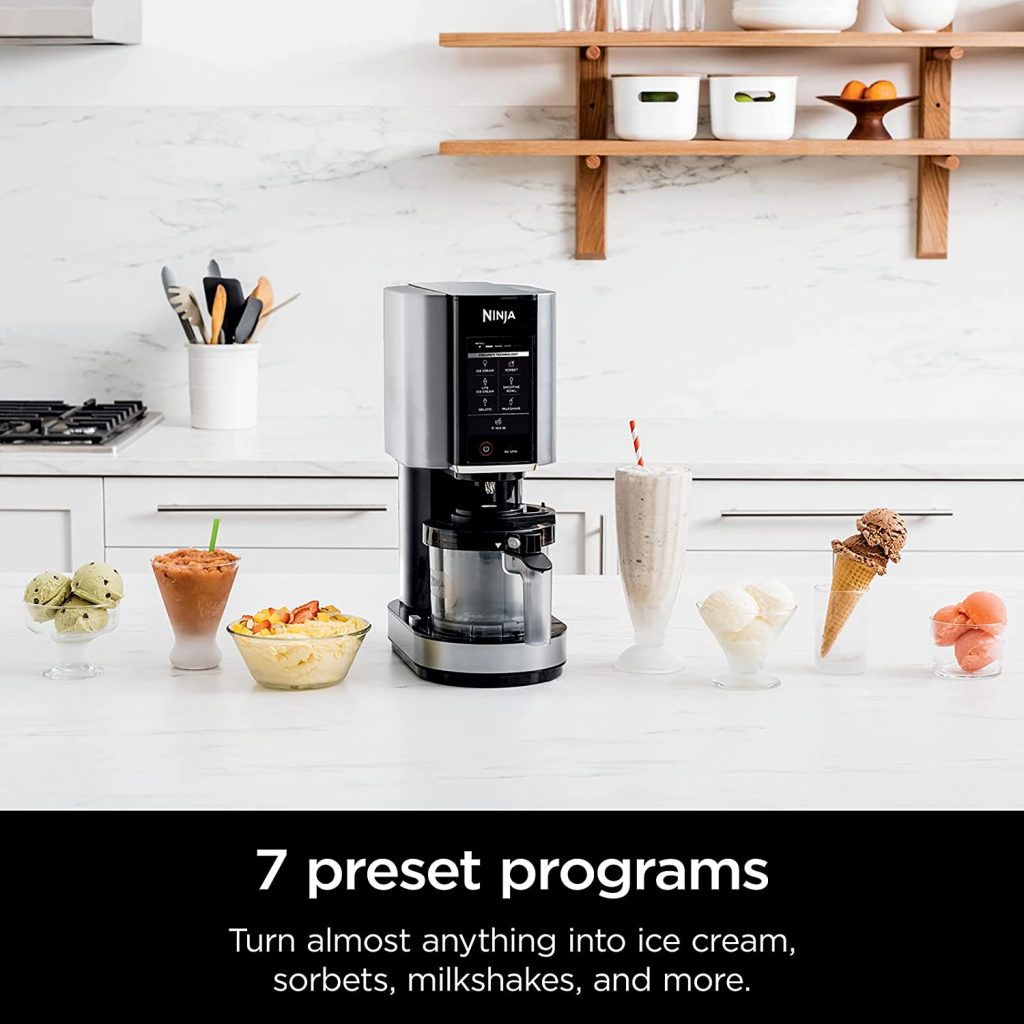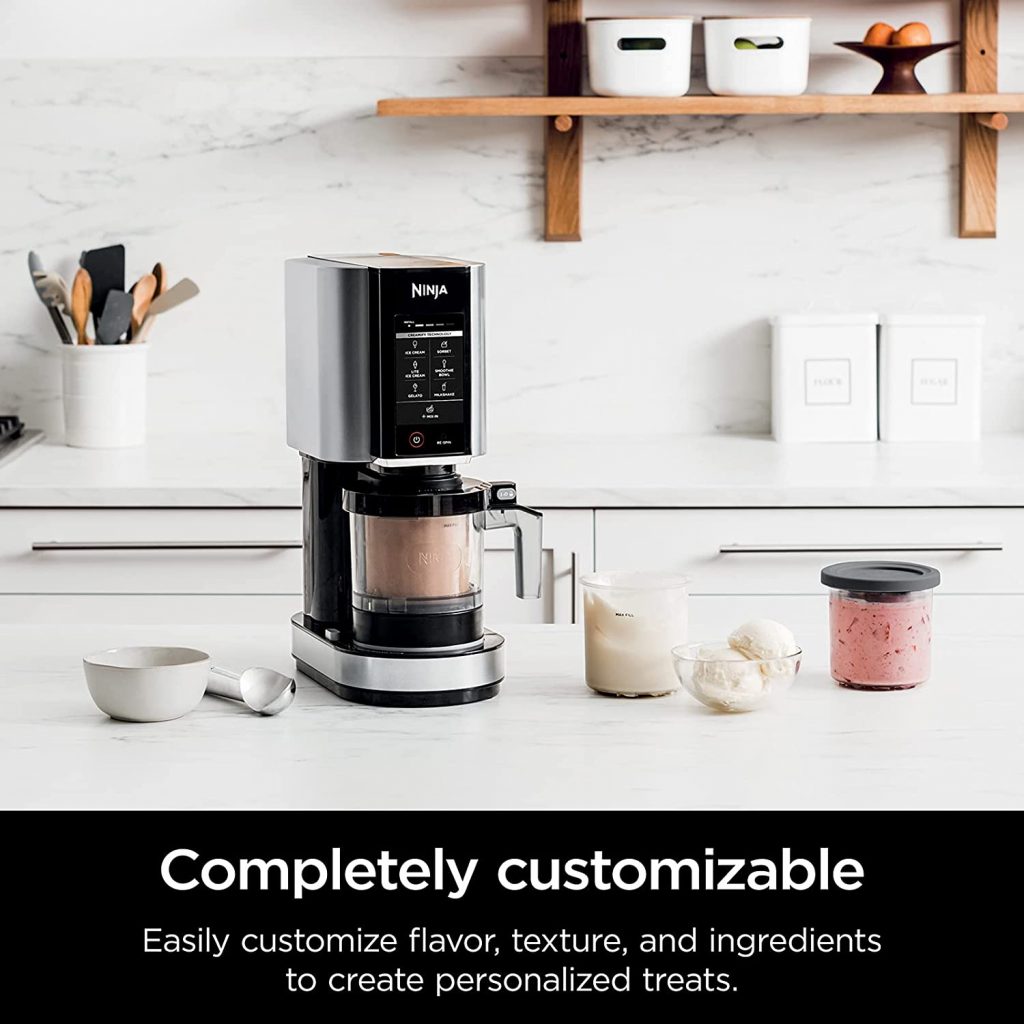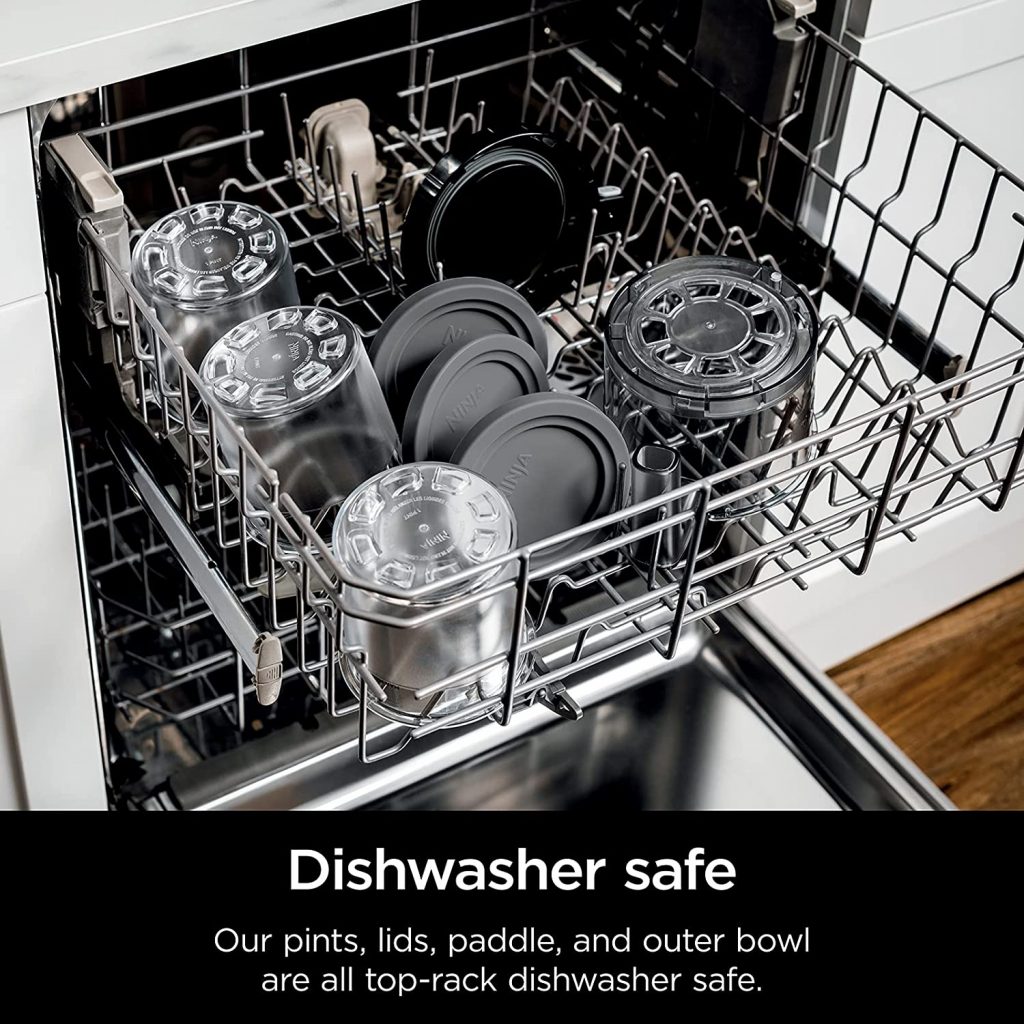 Powerful and innovative motor for faster operation
It comes with multiple touch functions and programs
It comes with a 1-year warranty
It may be hard to use for some
If the scorching summer afternoons are dreadful, it's probably the right decision to get one of the best ice cream makers in Ninja Creami. It's more versatile and can work with all sorts of ingredients. The appliance incorporates a blade like a blender, allowing you to chop up solid ingredients. Ninja has been a highly popular brand with reputed products for a long time and the CREAMi doesn't disappoint. Overall, we recommend this product.