The T-fal XXL Fry & Grill Combo 5.9 is a must-have for novices and professionals, thanks to its ease of use. If you love cooking, this product got you covered. Featuring a cast-aluminum grill, you can rest assured that your delicacies will come out cooked to perfection. No worries about the grease splatter of traditional grilling. Besides, this grill and fryer combo machine comes with a mesh frying basket that makes frying your food easy. Interestingly, you've got a cooking solution from grilled vegetables to chicken fingers in one machine. Let's dive in for more.
Large Capacity
Measuring a dimension of 13.31 x 10.94 x 13.11 inches and 5.9-quart capacity, the EY705D51 XXL Fryer & Grill is an ideal choice for large families. You can prepare a batch of your preferred recipes and as well feed 6-8 friends all at once. Whether you are air frying a 5lb chicken, baking a cake, or grilling burgers, this fryer and grill is a one-stop shop that meets all your cooking needs.
Highly Versatile with 8 custom settings
Speaking of versatility, this air fryer offers an array of cooking modes. You don't need multiple appliances to get the job done. Besides, the machine features 8 program custom touch screen settings to fry, broil, grill, and bake with just a single touch. Purchasing this fryer means you are a supermom who can cook anything her family desires. You can broil salmon filets, prepare fries, bake pizzas, cookies, cakes, and grill fish, meat, burgers, and veggies.
Complete meals in minutes
Prepare healthier meals fast up to 6 minutes for Salmon without compromising texture and flavor with T-fal XXXL Fry & Grill Combo. This product lets you prepare healthy cauliflower and grilled chicken in 10 minutes, delicious fingering and steak in 15 minutes, and in 20 minutes, you can serve your family a mouth-watering 5lb chicken with veggies. So if you are always in a hurry, the Easy Fry & Grill from T-fal is a perfect choice.
No need for Preheating
Featuring an advanced heating technology, the T-fal Easy Fry XXL is up to three times faster compared to traditional ovens because there isn't a reason to preheat. Whether you want a hearty meal or a quick snack, you don't have to preheat at all. That said, preparing the food is super simple and fast. Pop in your favorite recipe, select the time and temperature you want, and you're all set.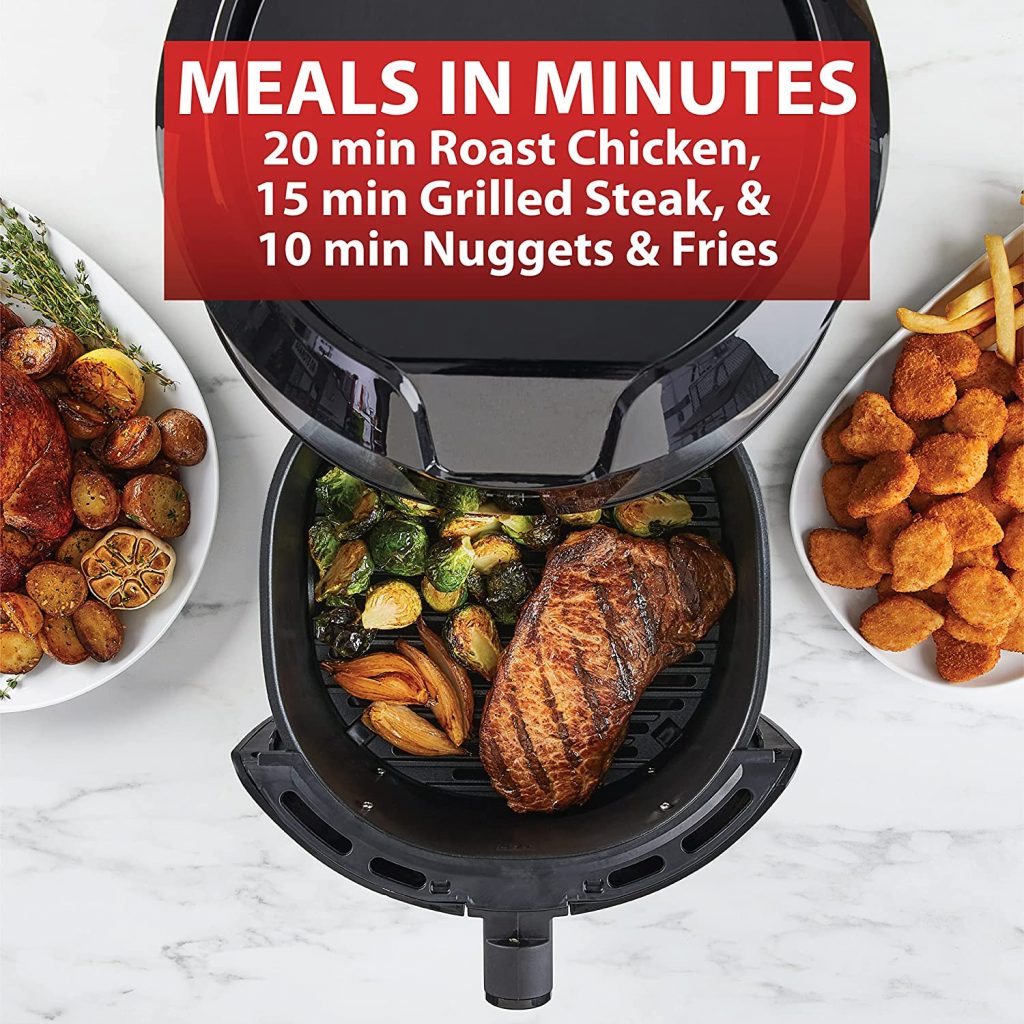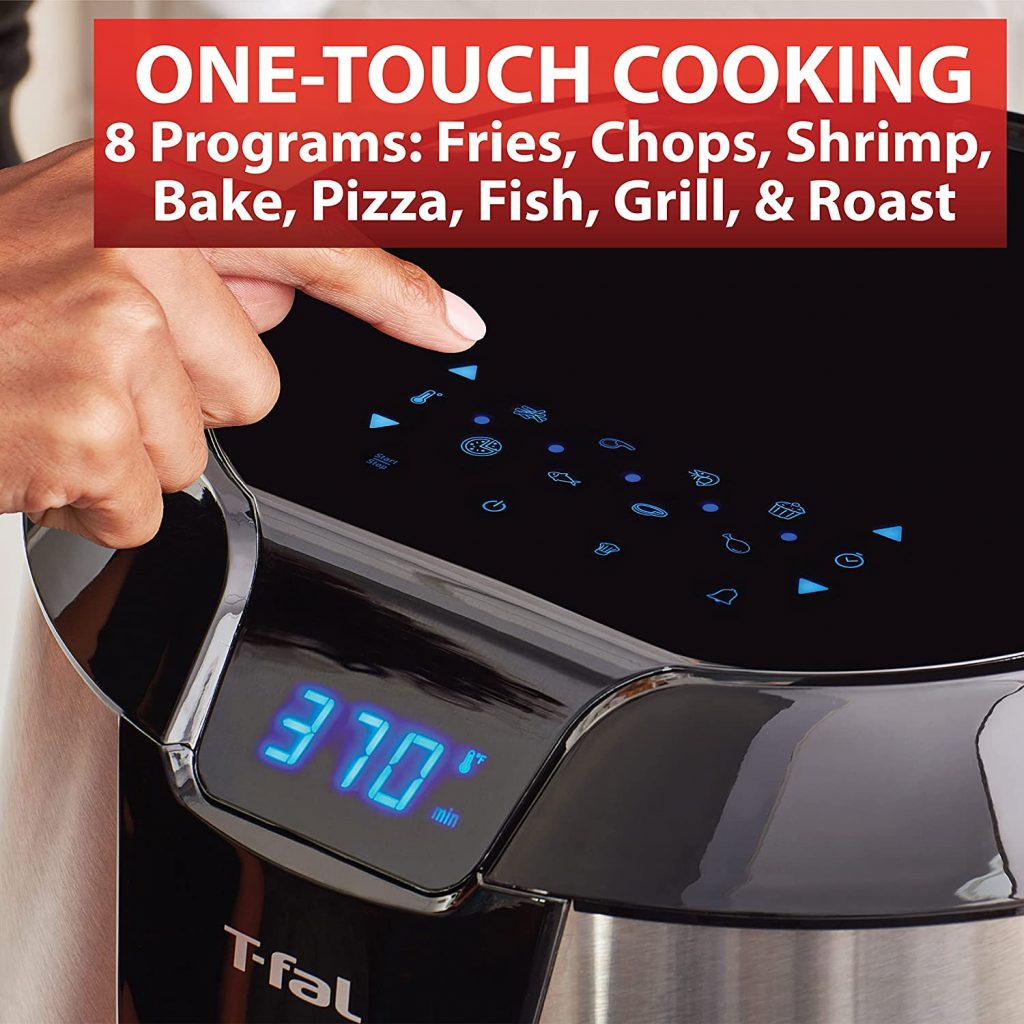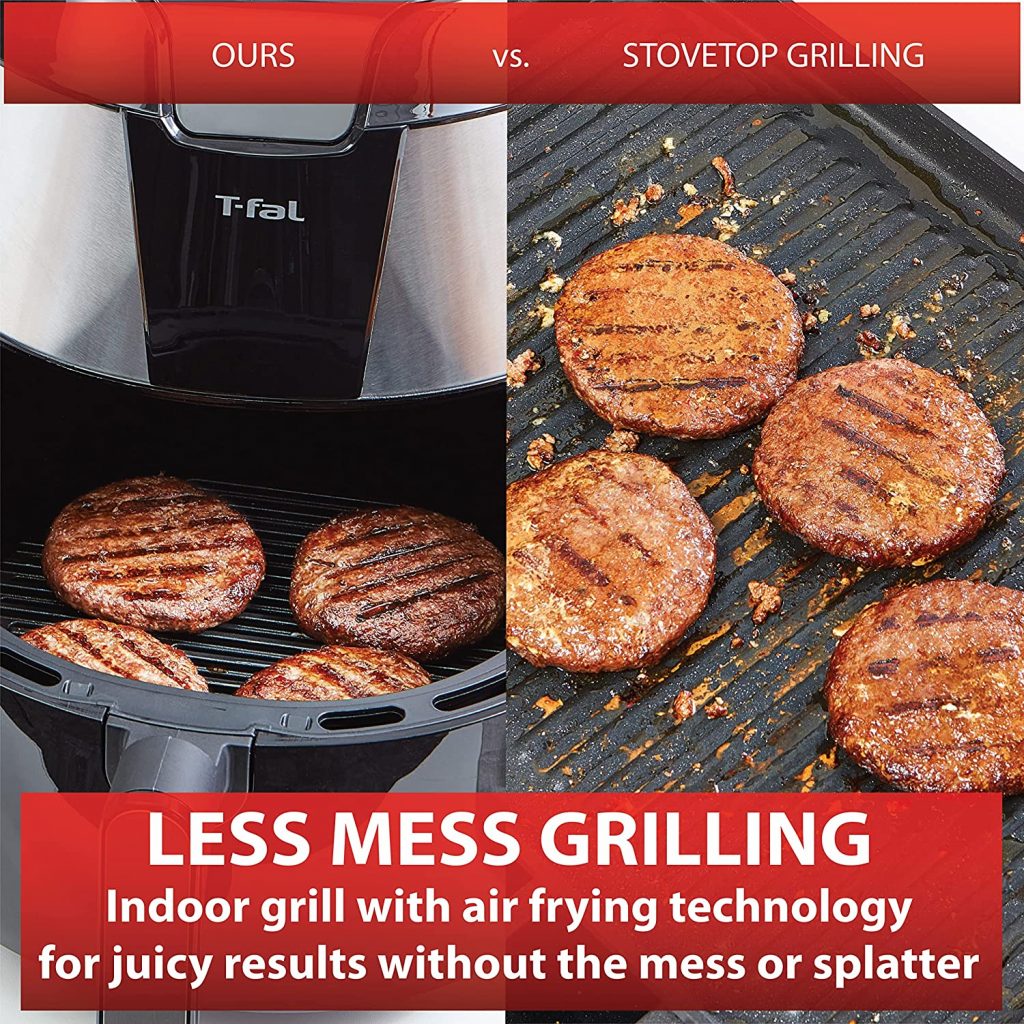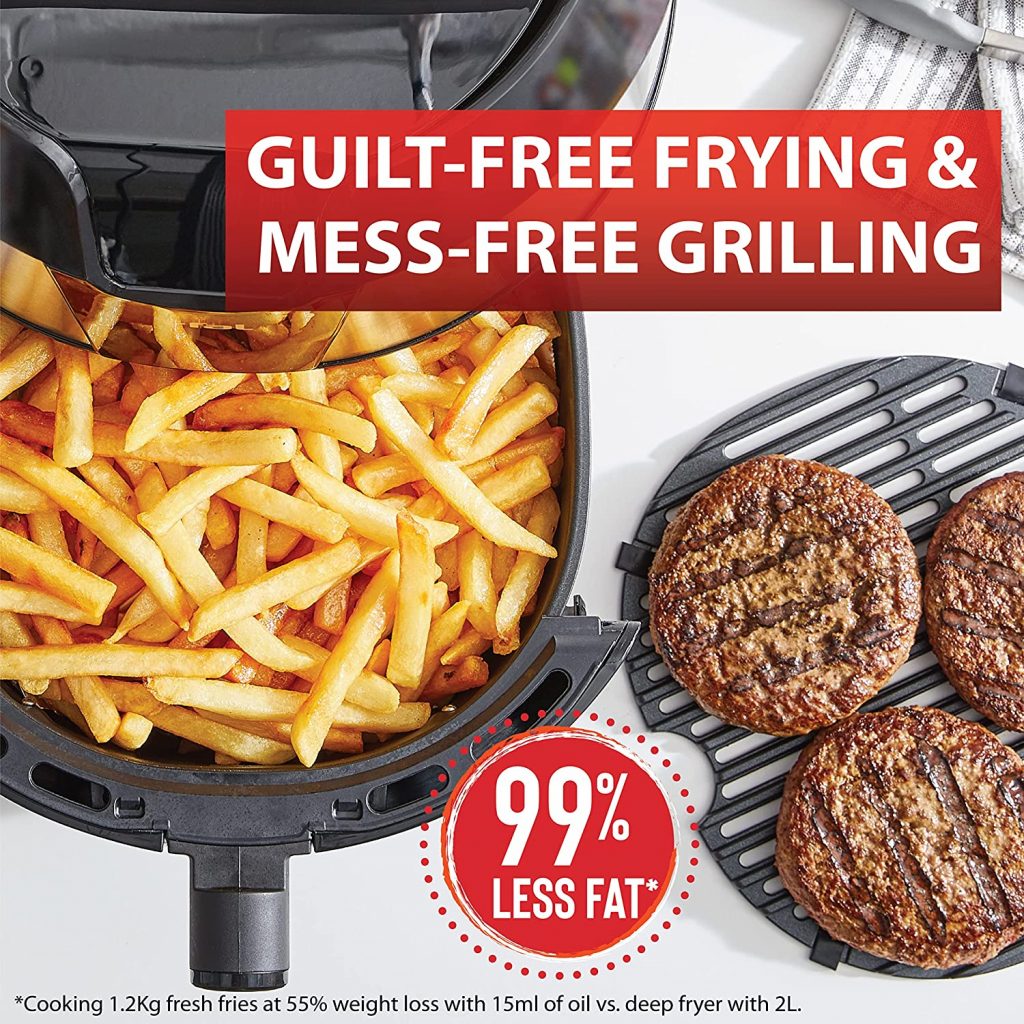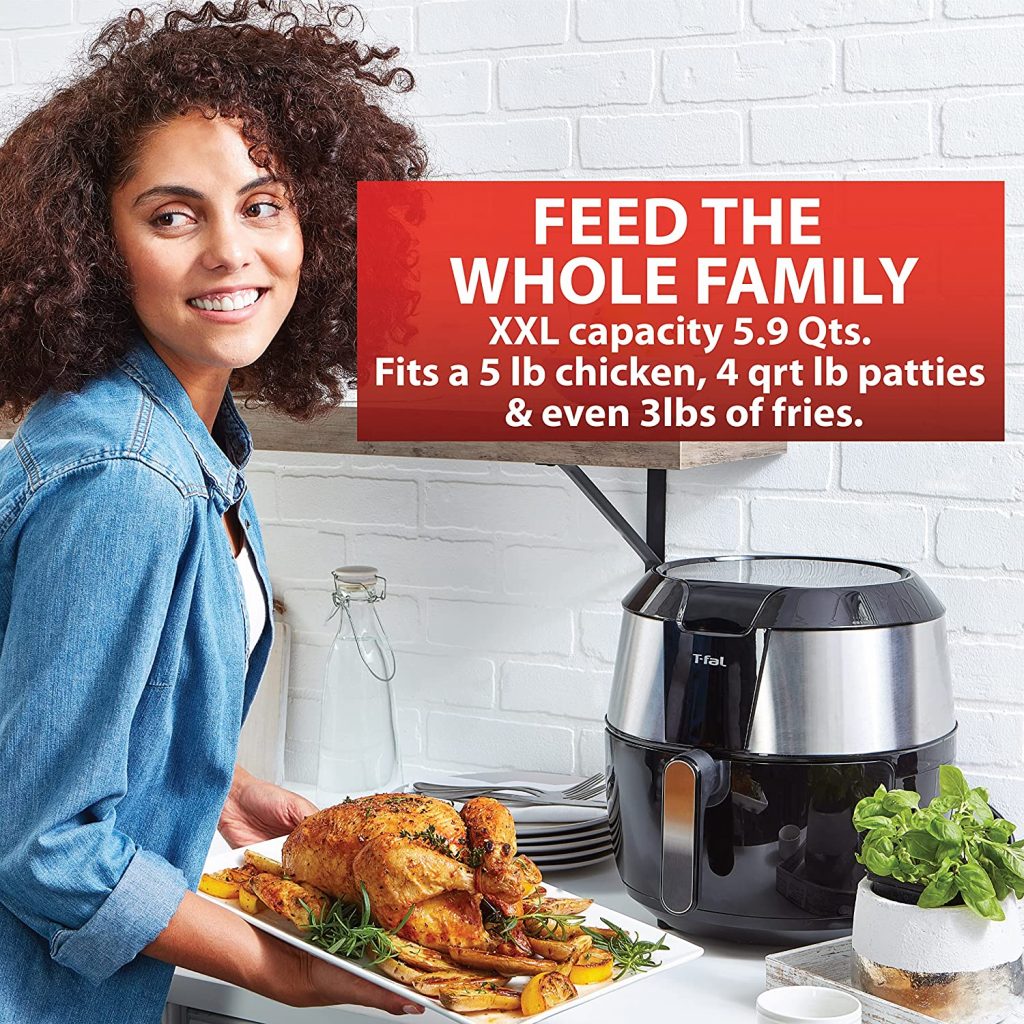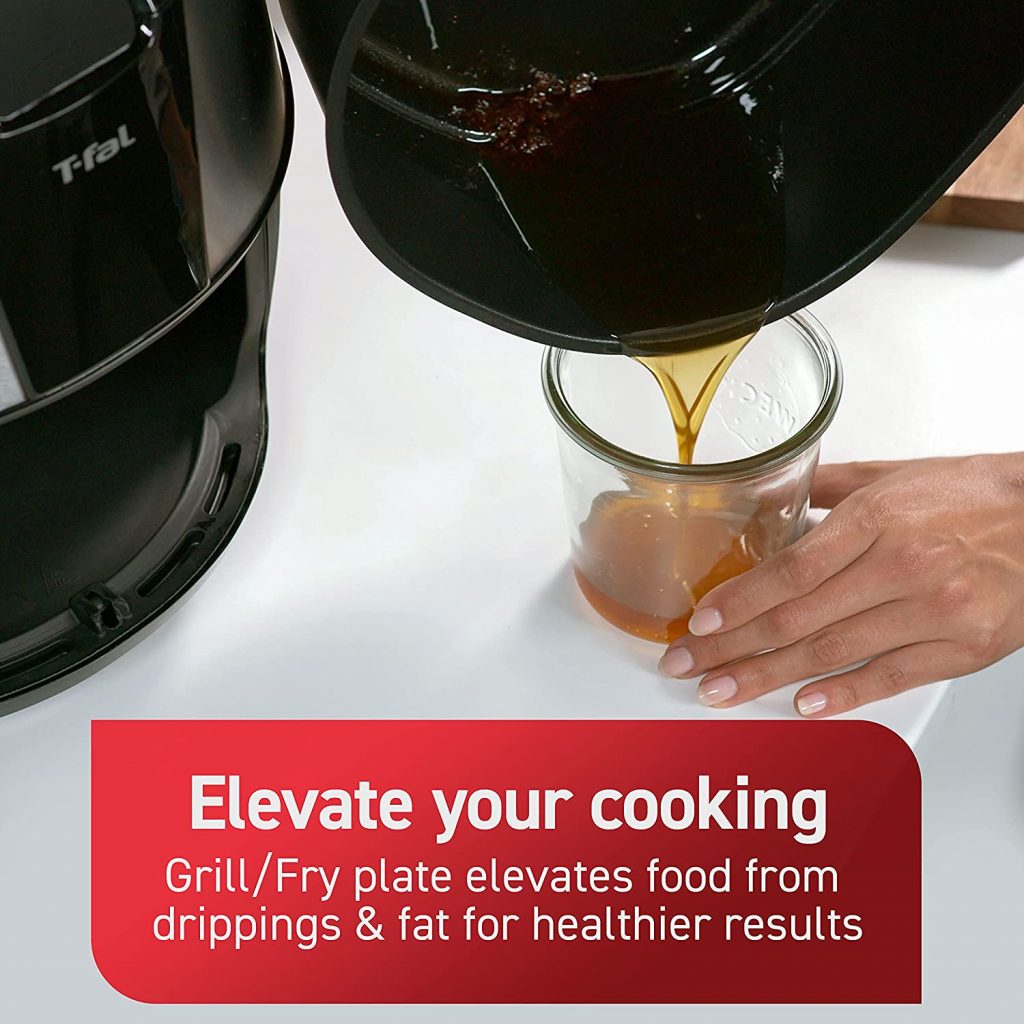 Get your food ready in minutes
Feed your family with healthy, delectable meals with less oil
Perfect for chicken roast and meats
You are a super mom, and nothing can stop you
The air fryer's basket is a bit hard to use
If you are looking for an air fry that ticks all the right boxes, you should consider buying T-fal Easy Fry XXL. The machine allows you to prepare anything you throw at perfectly well, making you a master in the kitchen. Plus, your food has 99% less fat since you use little to no oil, meaning you are guilt-free about what you are eating. The cooking plate collects the excess grease and oil to prevent you from ingesting excess oil. Summing up, if you want to take your cooking experience to the next level, discard your old appliances and acquire the T-fal Easy Fry XXL!