As an established electronics brand, Toshiba knocks it out with Low Carb Multi-purpose Slow Cooker. If you have been using an instant cooker to prepare your food, then you have been missing the flavorful delicacies this cooker brings to the table. Best of all, this product prepares low-calorie rice, making it ideal for individuals who are health conscious. As per the world's leading CVC, the cooker can remove up to 37% of unhealthy digestive starch, increasing health resistance starch by 34%. Diabetes needn't worry about the high starch in rice anymore since the Toshiba Low Carb Multi-purpose Rice got them covered. Let's consider the most appealing features!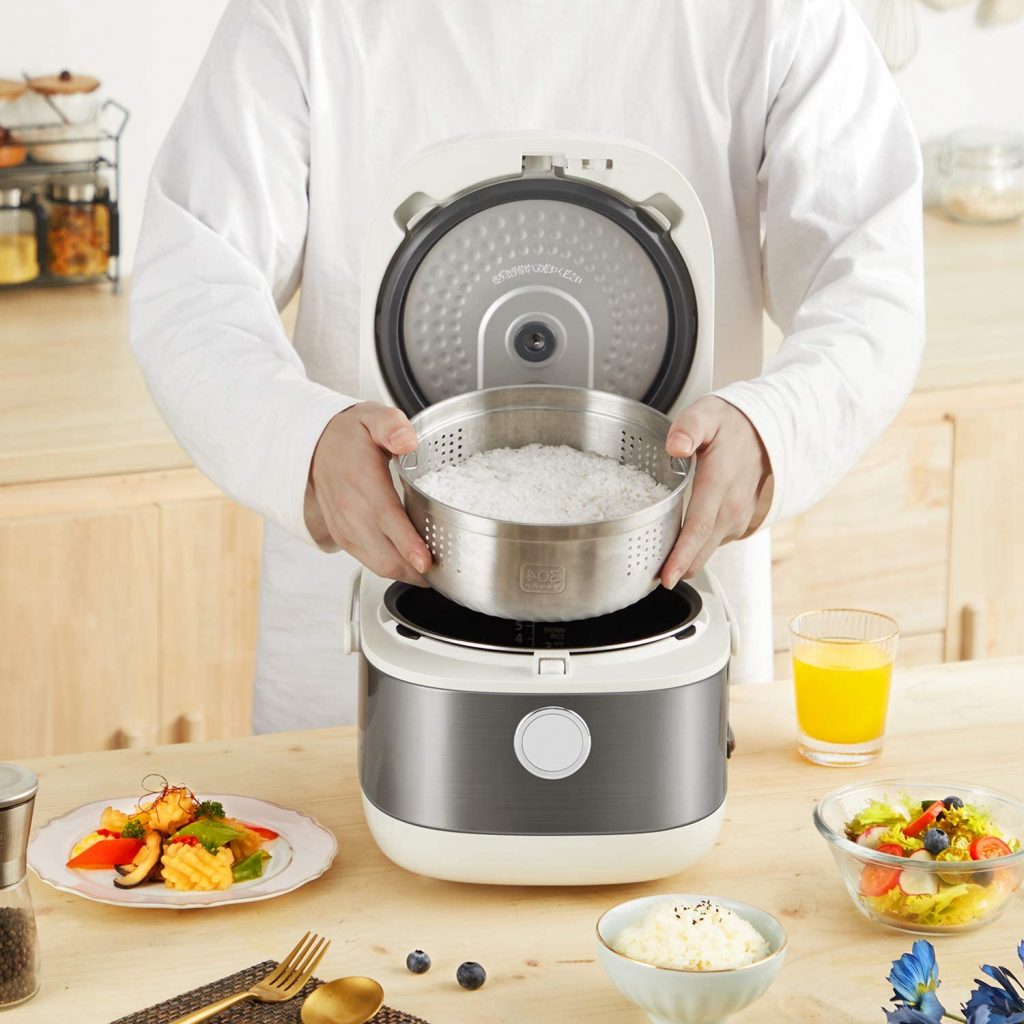 Professional Multi-Cooker with 8 Preset Settings
One of the most appealing features of the Low Carb Multi-functional Rice Cooker is its versatility. With 8 pre-programmed settings, this product performs an array of tasks such as steaming, cooking brown rice, white rice, quinoa, oatmeal, soup/stew, and mixed grain. All your favorite delicacies are perfect in terms of aroma, texture, and flavor to add some finesse to your cooking.
Smart Fuzzy Heating Technology
Thanks to the advanced Smart Fuzzy heating technology, the Low Carb Rice Cooker provides fine adjustment to the heating time and rice temperature on all the rice types you cook, making it tastier for your family to enjoy. Plus, the induction heating generates heat evenly throughout the inner pot, producing a fluffier meal.
Customizable settings
For individuals who are tight on schedule, the Low Carb is a perfect choice. The 24-hour customizable setting that the product offers allows you to prepare your food up to 24-hour in advance. This way, your cooking is made simple and easy to ensure you serve your preferred meal at the right time to accommodate your tight schedule.
Easy to clean
No one wants a plastic smell or taste when they serve their favorite meal. To ensure your rice is in its perfect taste, Toshiba TRSH01 Low Carb Cooker comes with instructions on how to clean it mostly benefitting the first-time users. Besides, the product is dishwasher safe which ensures that you have consistently aromatic food without experiencing any plastic smell or taste.
1-year warranty
With a 1-year warranty, you can be certain that this rice cooker is a craftsmanship construction that makes it your perfect companion for years to come. In case of any material defects, the brand gets you covered because you can get a fully functional machine should something go amiss.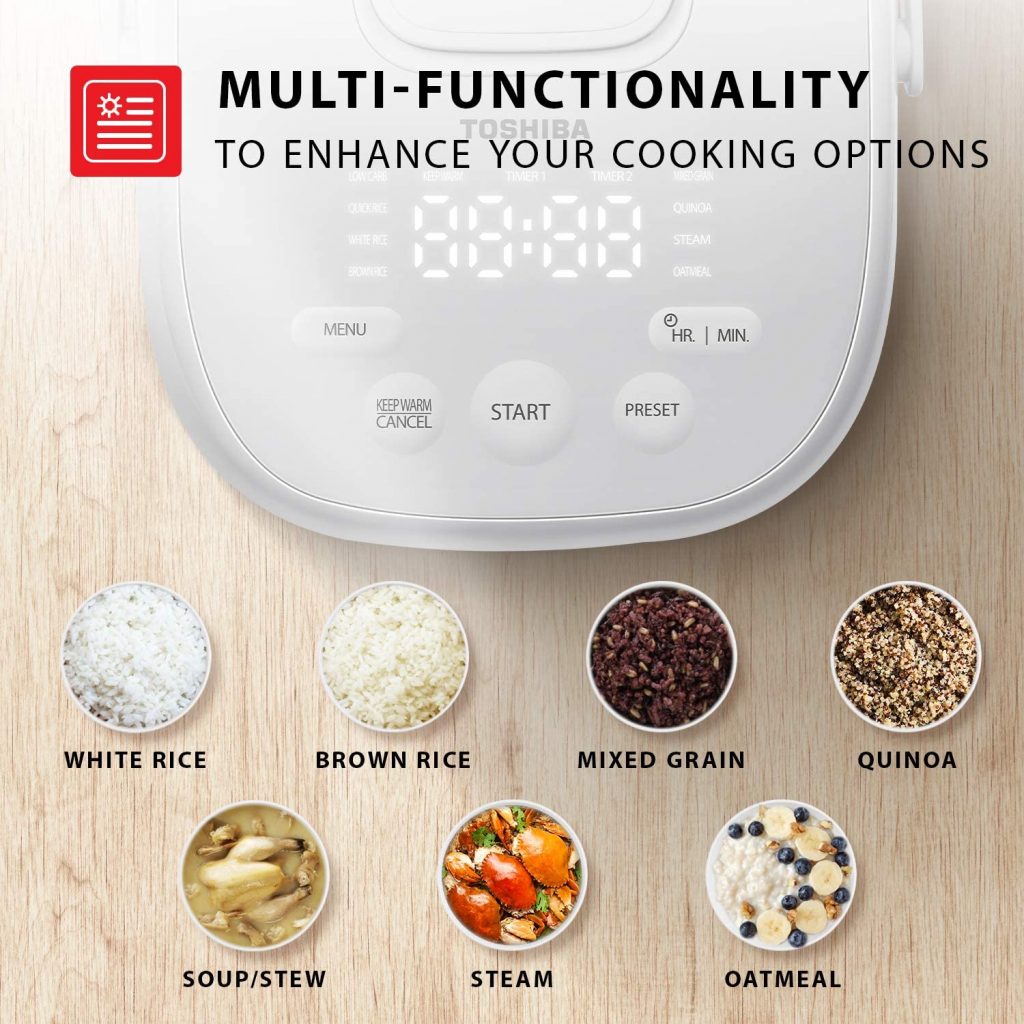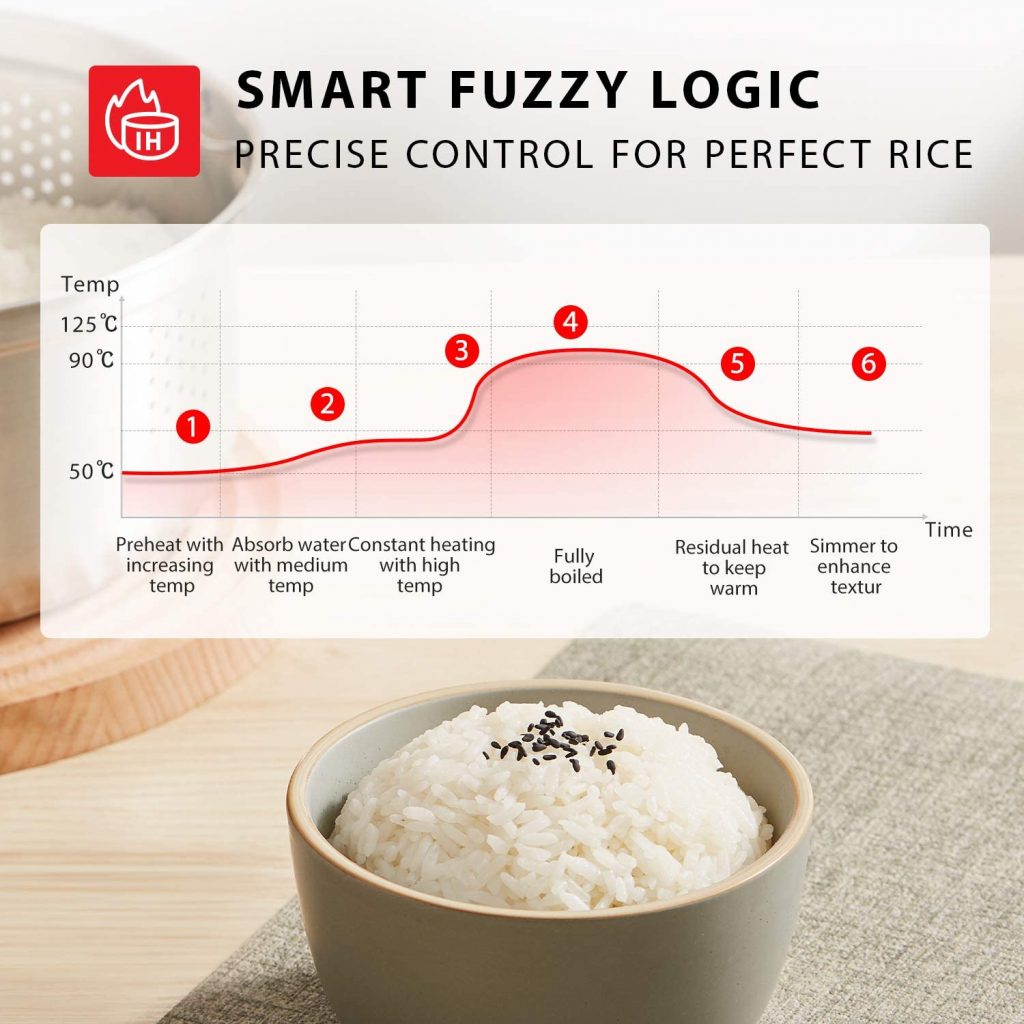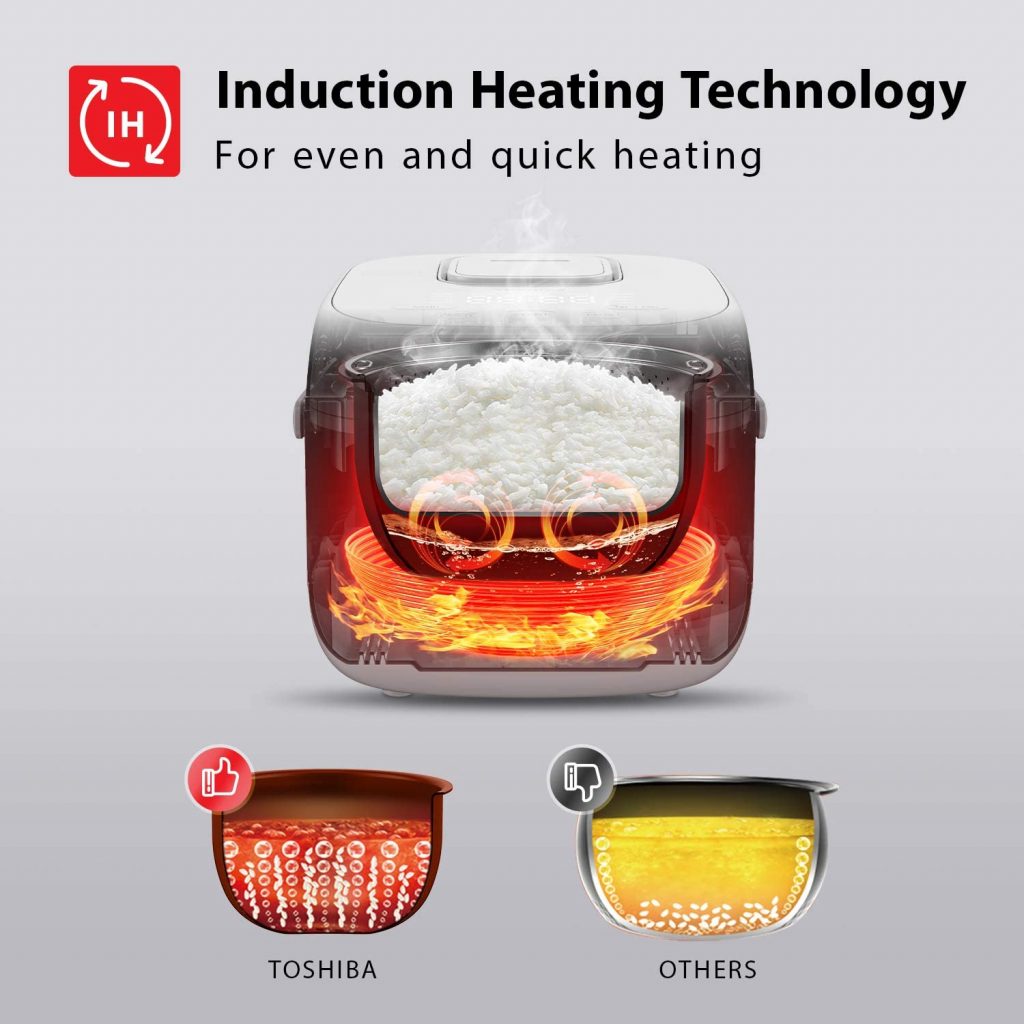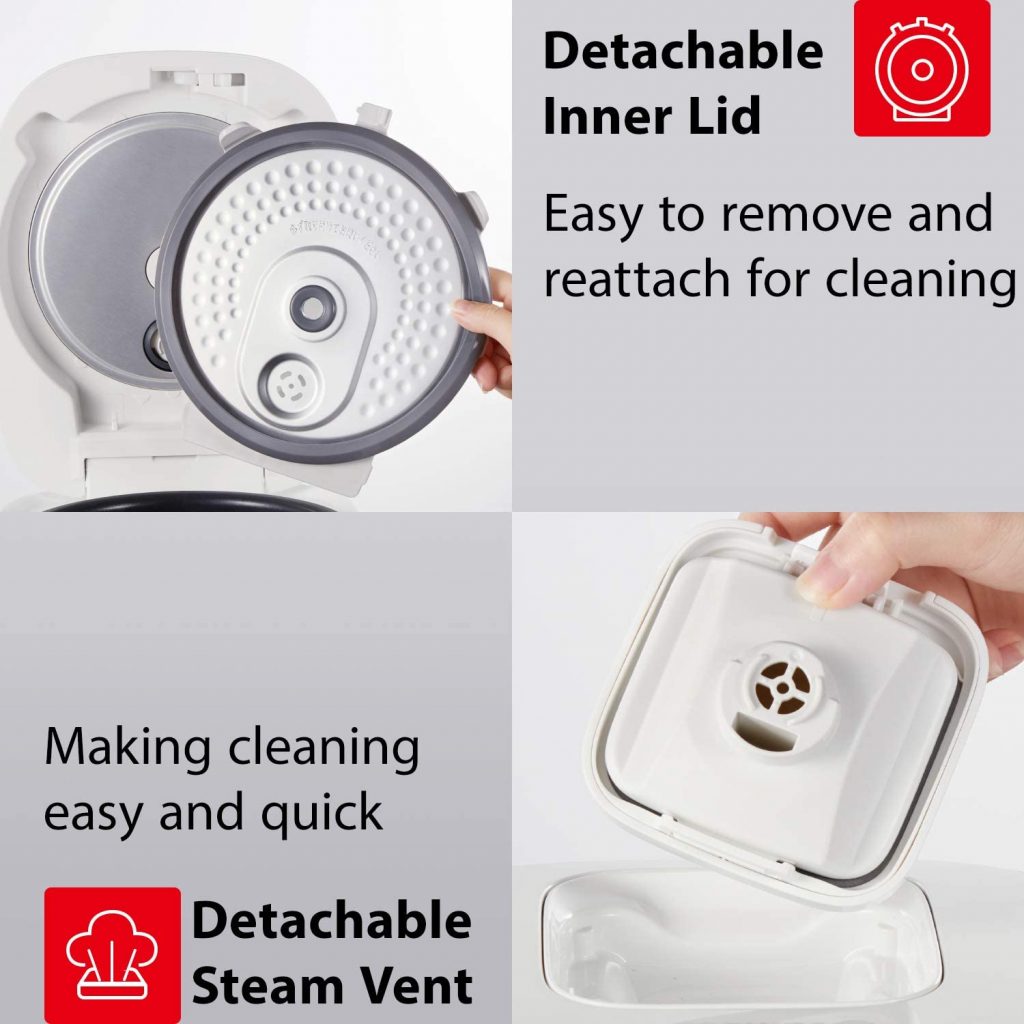 It comes with a quick-cooking function
Highly versatile
Features a Non-stock inner pot which makes it easy to clean
Multiple functions such as food warmer, slow cooker, and steamer
The 1- year warranty covers any material defects
It is not the perfect cooker for preparing a small amount of rice.
Toshiba Low Carb Multi-functional rice cooker will definitely be a part of your family for decades to come. Indeed, family and friends will never cease to marvel at the dessert of their favorite meal. Make a choice to purchase this product today, and you will never be disappointed.