The Vitamix Ascent Series has designed a durable blender to serve you for years to come while enhancing custom brew strengths. This machine incorporates its all-metal drive system to connect the blender base and the ingredients in the 64oz container, which significantly improves blending quality, lifespan, and durability.
That's not all, though; the thermal safety technology enhances a good torque balance, delivering consistent power to create perfect smoothies of nearly all ingredients, taking your blending experience to a whole new level.
5 preset programs
Owning A3500 Blender from Vitamix means you have the freedom to 'juicify' anything you admire. Featuring 5 preset programs, the Vitamix A3500 Ascent allows you to prepare various custom brew strengths such as frozen desserts, dips, hot soups, smoothies, and spreads. Preparing your favorite drink is as smooth as butter.
Besides, the blender has 10 variable speed controls in addition to the digital touch screen timer to adjust the time you need your brew ready. With the pulse feature, you can fine-tune your recipe's texture to enhance optimal results. Cleaning is effortless. The blender has a self-cleaning preset program to clear the contents in the jar once you're done with blending. Plus, it is dishwasher safe.
Powerful motor
Power is the exact word to describe this product. A3500 Ascent Series houses a powerful 1492 watts motor equivalent to 2HP, allowing it to liquefy tough kale, and pulverize ice cubes. This delivers perfectly smooth smoothies.
The stainless blades create a vitamin vortex that pulls all your ingredients together to enhance smoothness, making it perfect if you are planning to throw a party. Your friends will be fascinated by the quality of their favorite brew.
Wi-Fi and Self-Detect
It's quite clear that Vitamix Company gave it all when they manufactured the Vitamix A3500 Blender. The level of technology is unmatched! Featuring Wi-Fi connectivity, the owners will stay up to date with new apps and preset in the future.
Besides, the Bluetooth connection facilitates easy pairing with your smartphone. This means you can utilize the 17 programs and 500 recipes in the Perfect Blend App for an enjoyable blending experience. What's more, the self-detect technology allows the blender to detect the material of the container placed on it for compatibility to facilitate maximum blending times.
10 years warranty
Most brands offer about 3 years of warranty for their blenders, but that's not the case with A3500 Smart Blender. Should your machine need any repairs, the Vitamix brand is generous enough to offer you a 10-year warranty covering all parts, labor costs, and shipping charges. You won't incur a penny.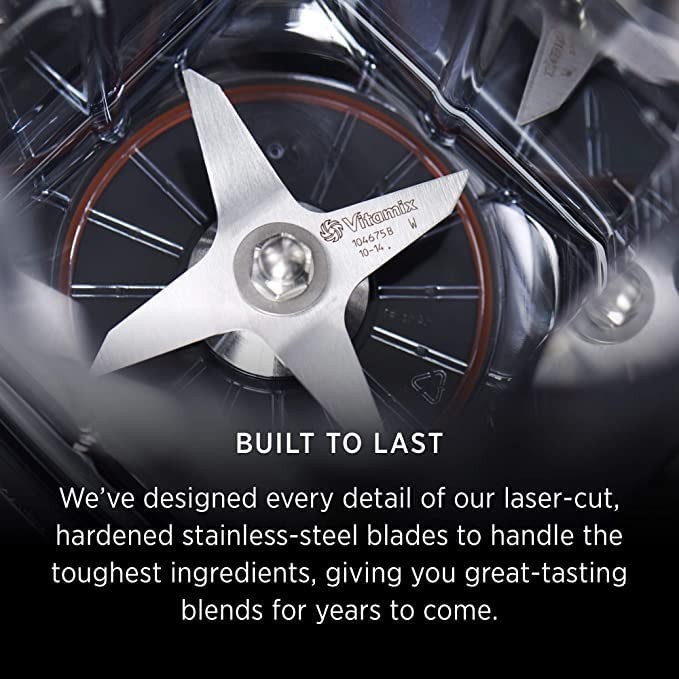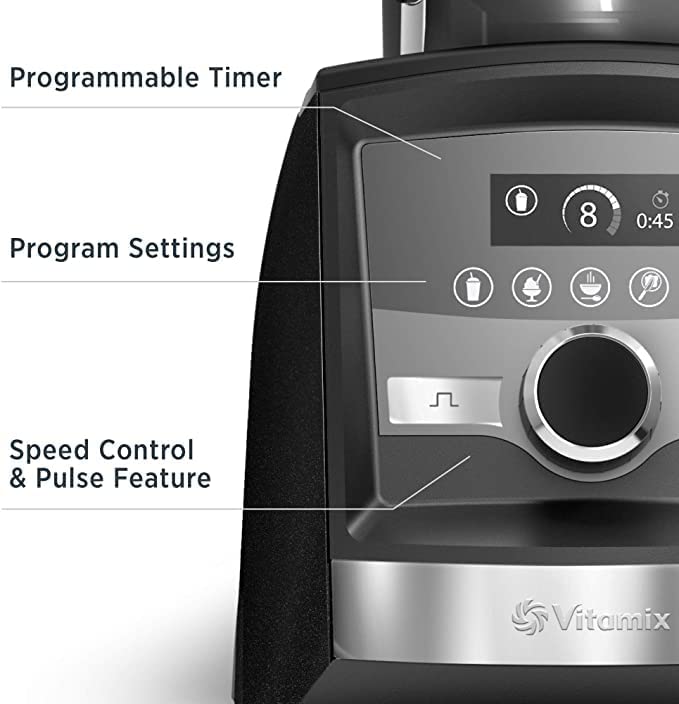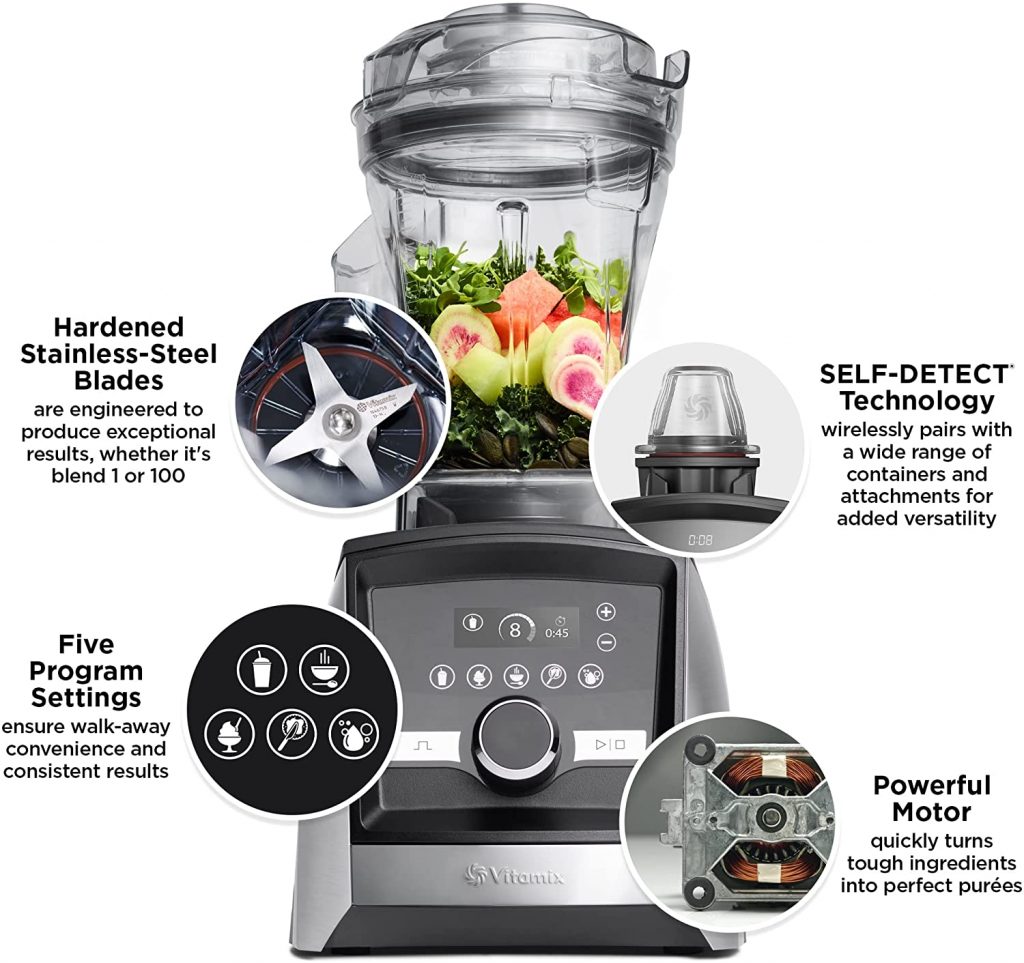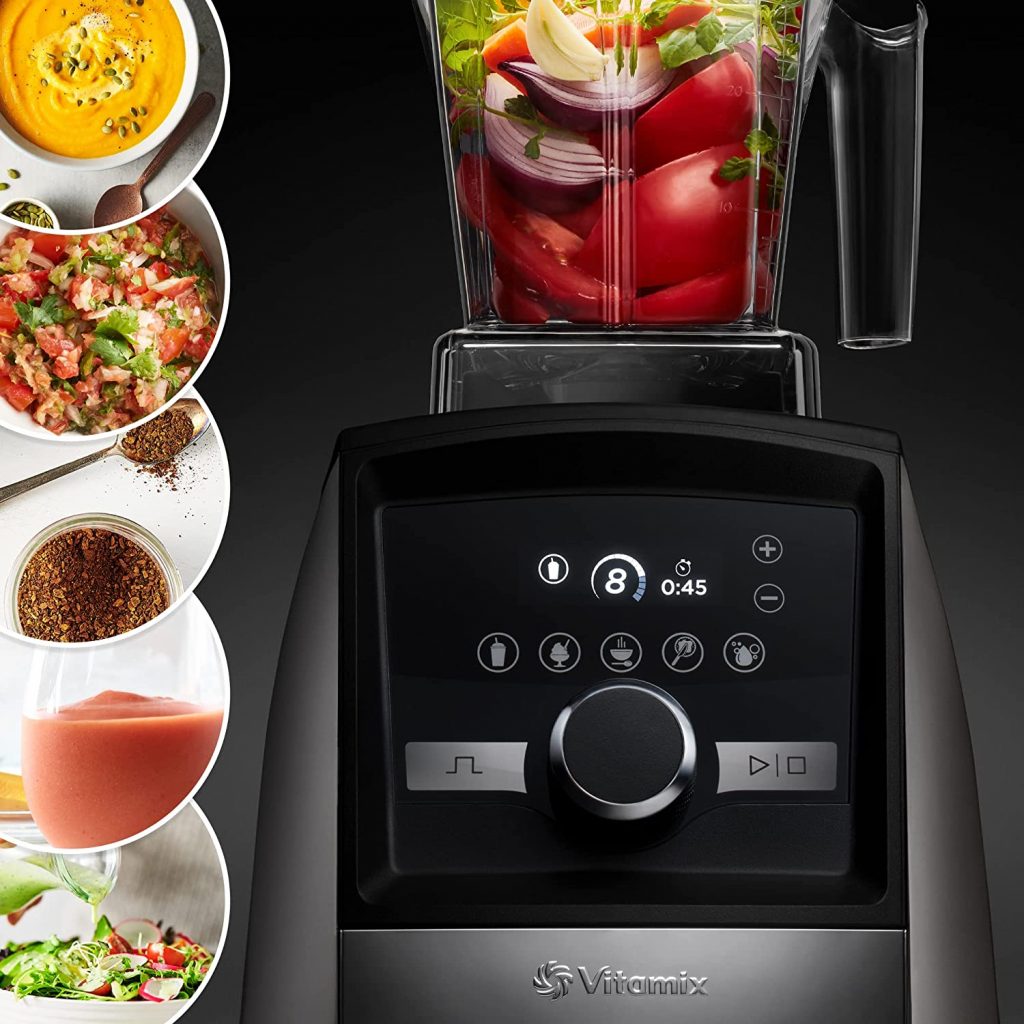 Powerful motor
10 variable speed controls
Highly Versatility offering 5 program settings
Sleek design
Amazing 10-year warranty
Dishwasher safe
A bit pricier but worth the shot
If you are in the market for a sleek blender that adds an elegant design to your kitchen counter, you should consider buying the Vitamix Ascent A3500. Being the top Ascent model and a flagship for Vitamix, you can be certain that you've got only the best. Speaking of features, ease of storage, blending, power, conveniences, and easy clean-up make it one of the best smart blenders on the market.