For the last 120 years, Farberware has built a brand name synonymous with convenience, value, and dependability. Their smart nonstick cookware pots give you total control of all your cooking needs, from steam venting to oven-safe cooking.
The cookware set includes a 10-inch frying pan, 2.75 quarts saute pan, slotted turner, whisk, ladle, solid spoon, pasta fork, 1.5-quart saucepan with a tempered glass lid, 5-quart Dutch oven, and a 3-quart saucepan. Reason to driver some of the features of the Farberware smart nonstick cookware pots: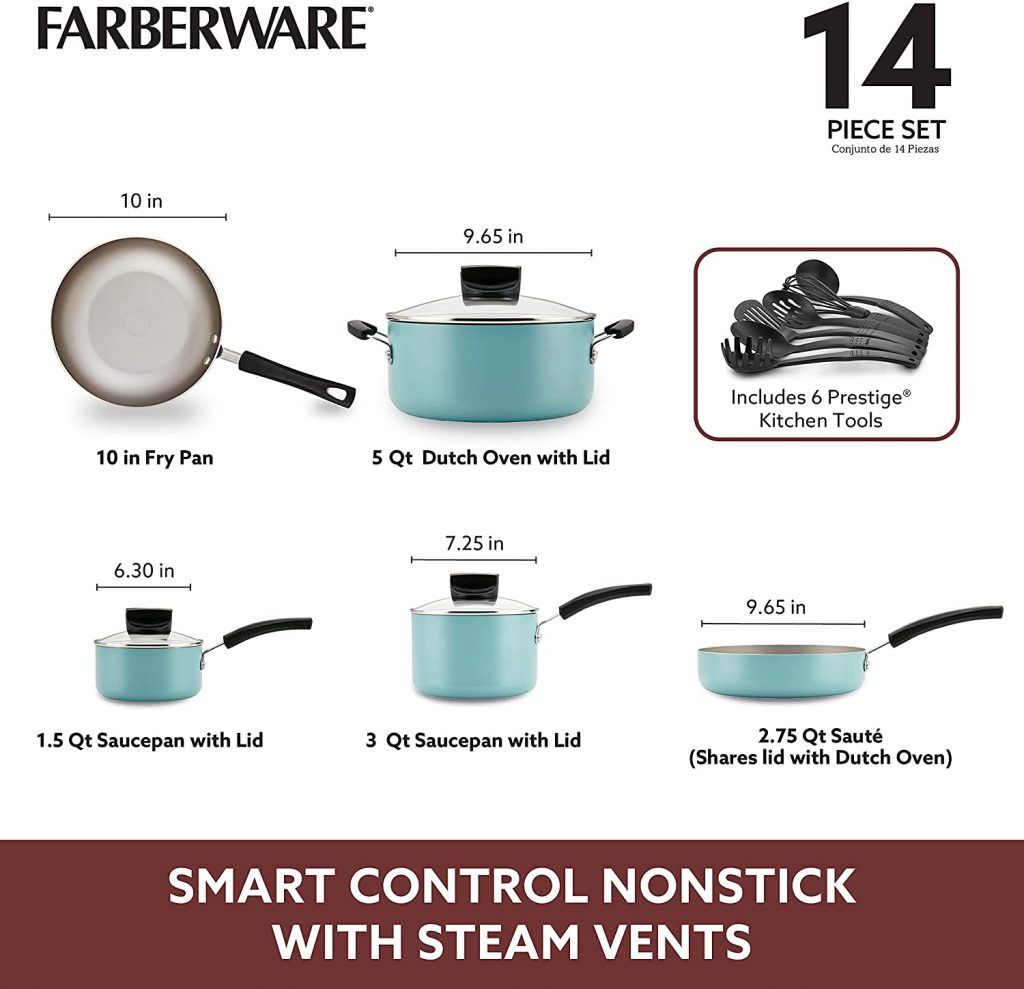 Smart steam control
Farberware recognizes the need to set the cook free to control how much heat and vapor they want to trap in the pots while cooking. The smart control pans and pots feature tempered glass lids with a smart controlled steam vent embedded within the knob. This makes it much easier to release excessive pressure, thus preventing boil overs.
Enhanced nonstick coating
These pots and pans get an enhanced nonstick coating free of PFOA, cadmium, and lead chemicals. The Diamond Max nonstick coating also performs up to three times better than traditional nonstick coatings. With this nonstick coating, you can throw the dirty pots and pans in the dishwasher for fast, safe, and easy cleanup after cooking a meal.
Durable build
Farberware relies on durable aluminum to produce these pots and pans, making them lightweight yet durable enough for everyday use. The build features a trimmed base that offers superior heat conditions for more even cooking. The exterior finish is made of silicone polyester that's scratch resistant and will not flake even after prolonged use. You also get a set of tempered glass lids that are sturdy enough to withstand high temperature and pressure while cooking your favorite meals.
Keep cool handles
The Farberware cookware set features double-riveted handles that stay cool during the cooking process, making it safe and easy to handle the pots and pans. These handles are not only stylish but also sturdy enough to hold the weight of the pots and the hot contents while moving pans and pots from the oven to the cooktop. The handles are also dishwasher safe and oven safe up to 350 degrees F.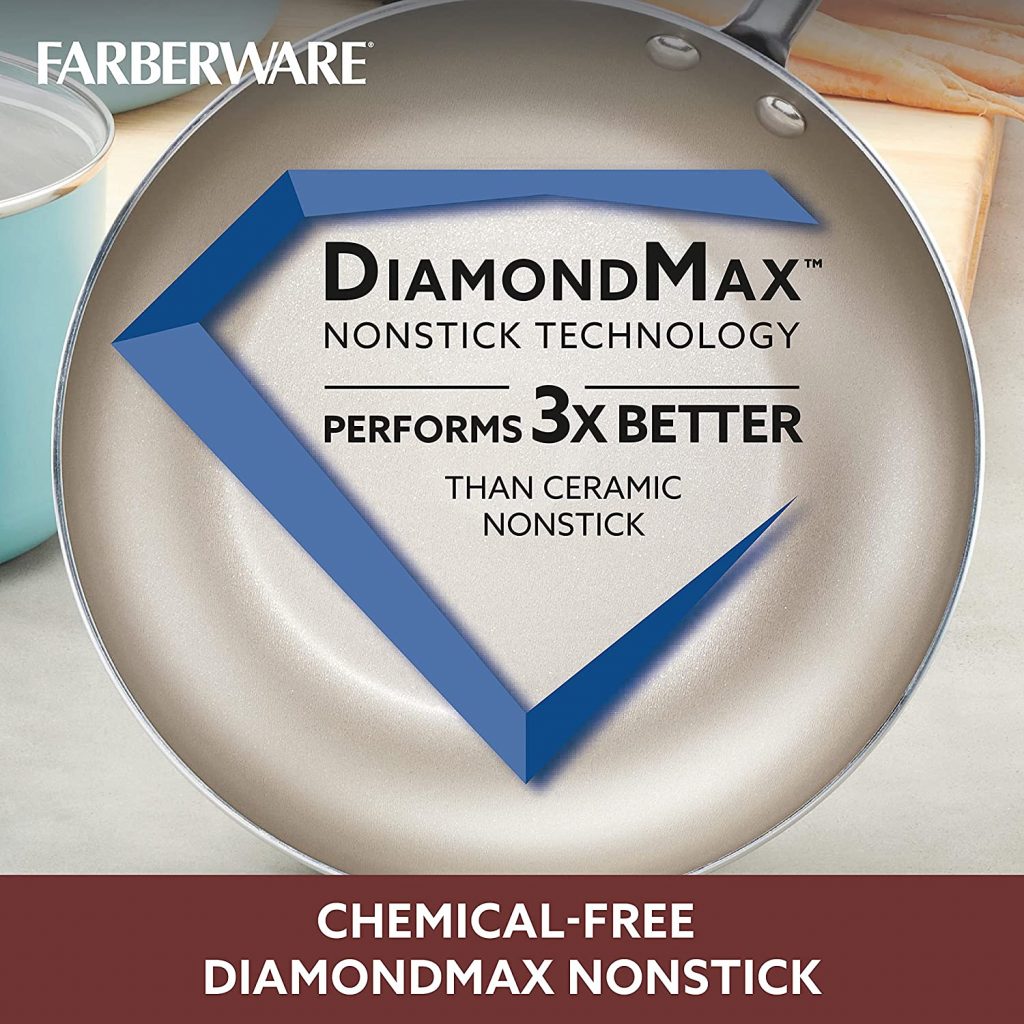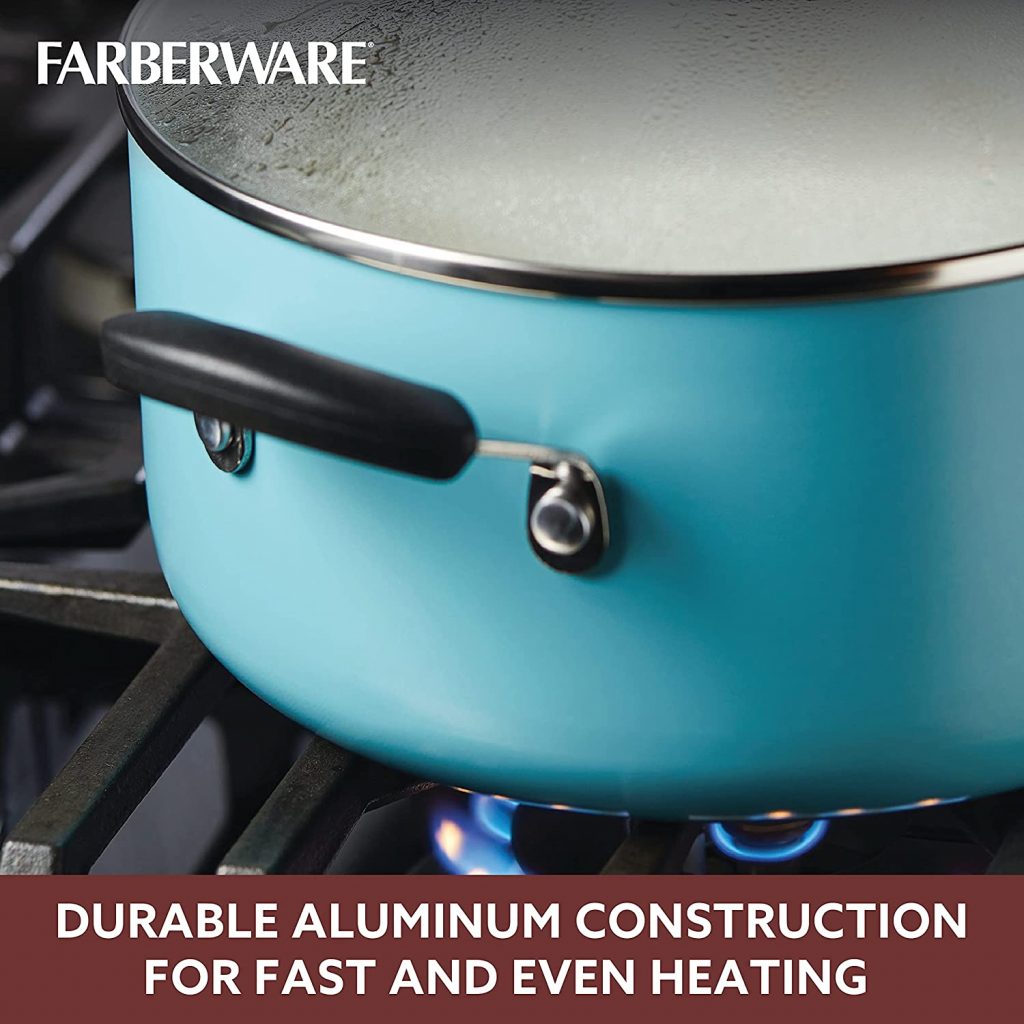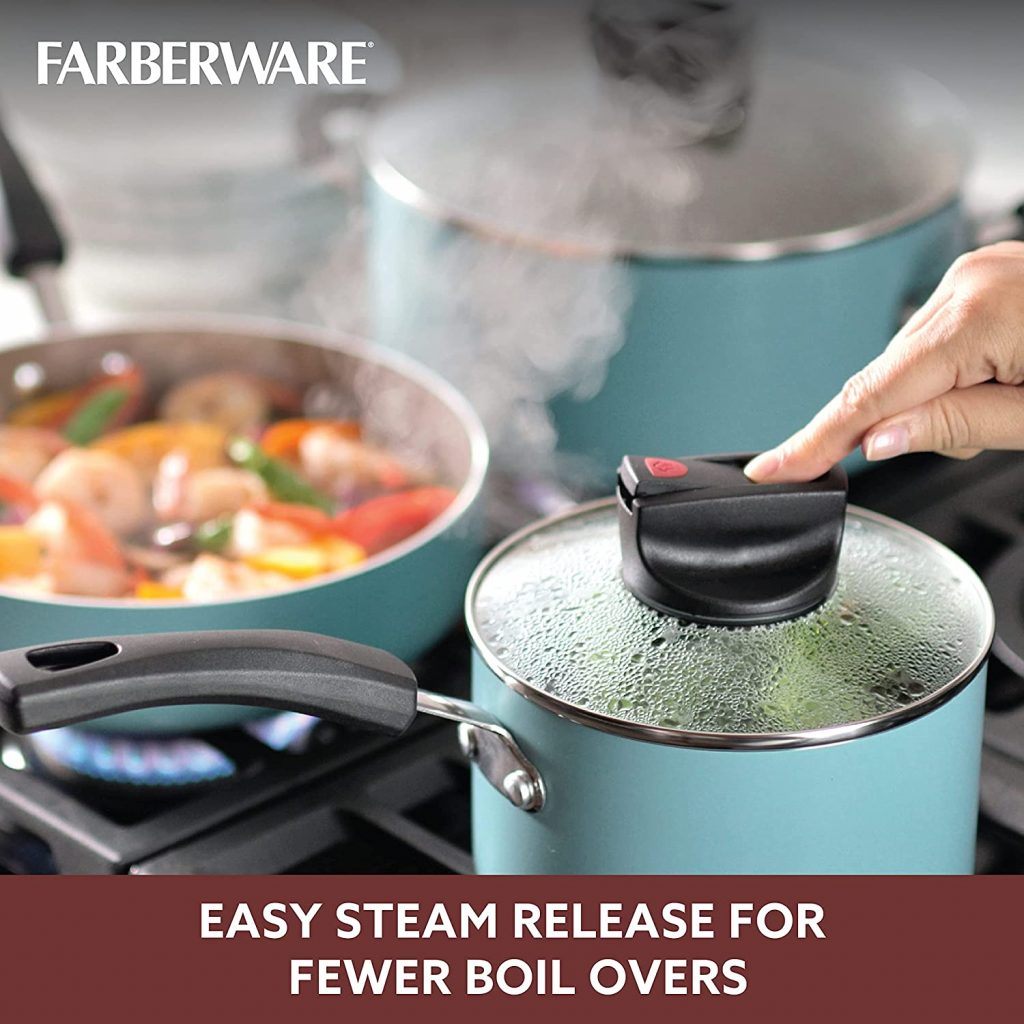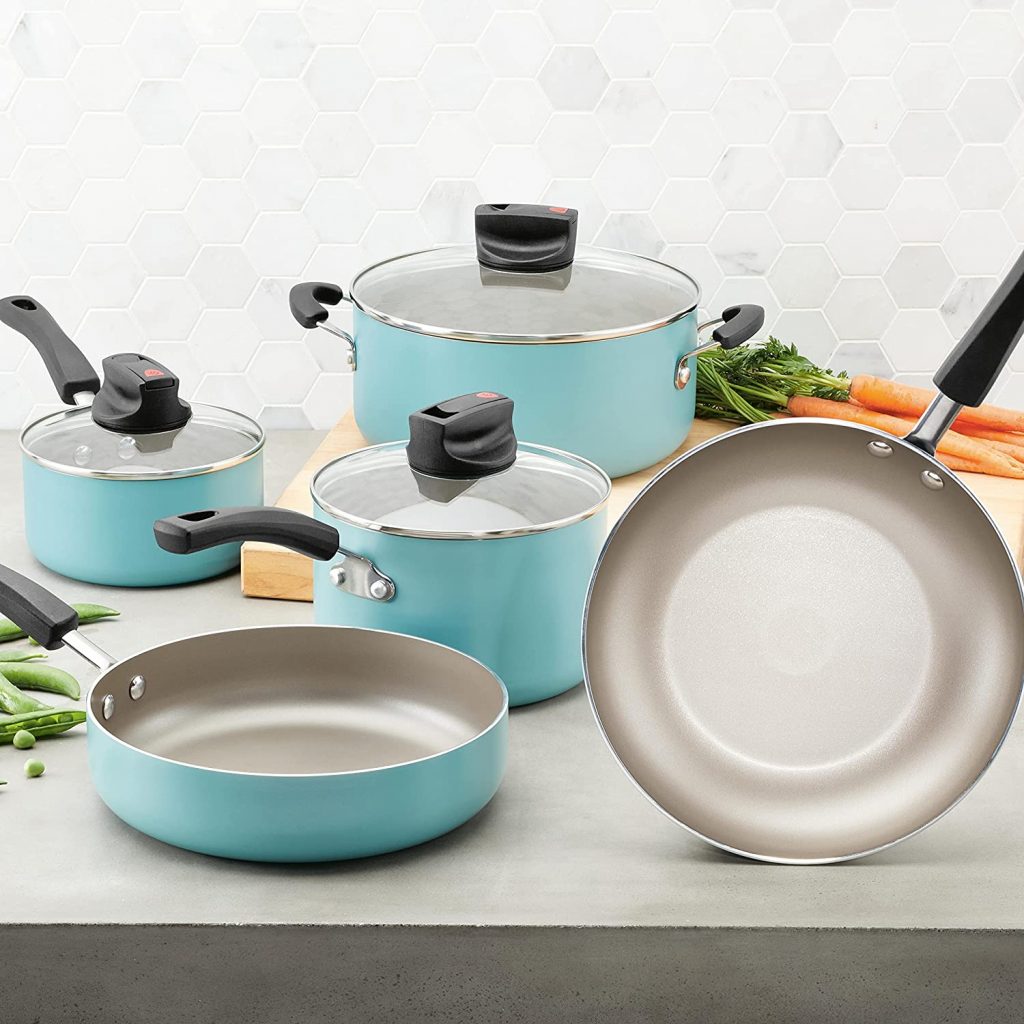 The steam vents embedded in the ids make it safe to cook and safely release stream
Ships as a set of 14 items, including extra cooking items that you will need to use with the pots and pans
They are easy to clean, providing long-lasting performance
Feature trimmed bases for optimal heat conduction
Safe non-PFOA nonstick coating
The pots are not comfortable with induction cooktops
Spruce up your cooking game with the Farberware smart nonstick cookware set. -these 14 cookware items are all you need to start cooking healthy meals right from your kitchen, and they all have a non-stick coating, which makes cleanup a breeze. This set of pots and pans is dishwasher and oven safe for up to 350 degrees F, allowing you to try out a multitude of recipes,