Are you looking for non-stick set of pans? The Ninja Foodi NeverStick PossiblePan is an ideal choice for kitchen lovers that also provides a bigger cooking surface. The set offers diversity, featuring differently-sized pans that enables you to cook what you need.
Ninja designed the pan to replace a non-stick fry pan, stainless-steel fry pan, saute pan, saucier, skillet, steamer, strainer, roasting pan, spatula cast iron skillet and baking dish. It's a great choice for small families an easy-to use set.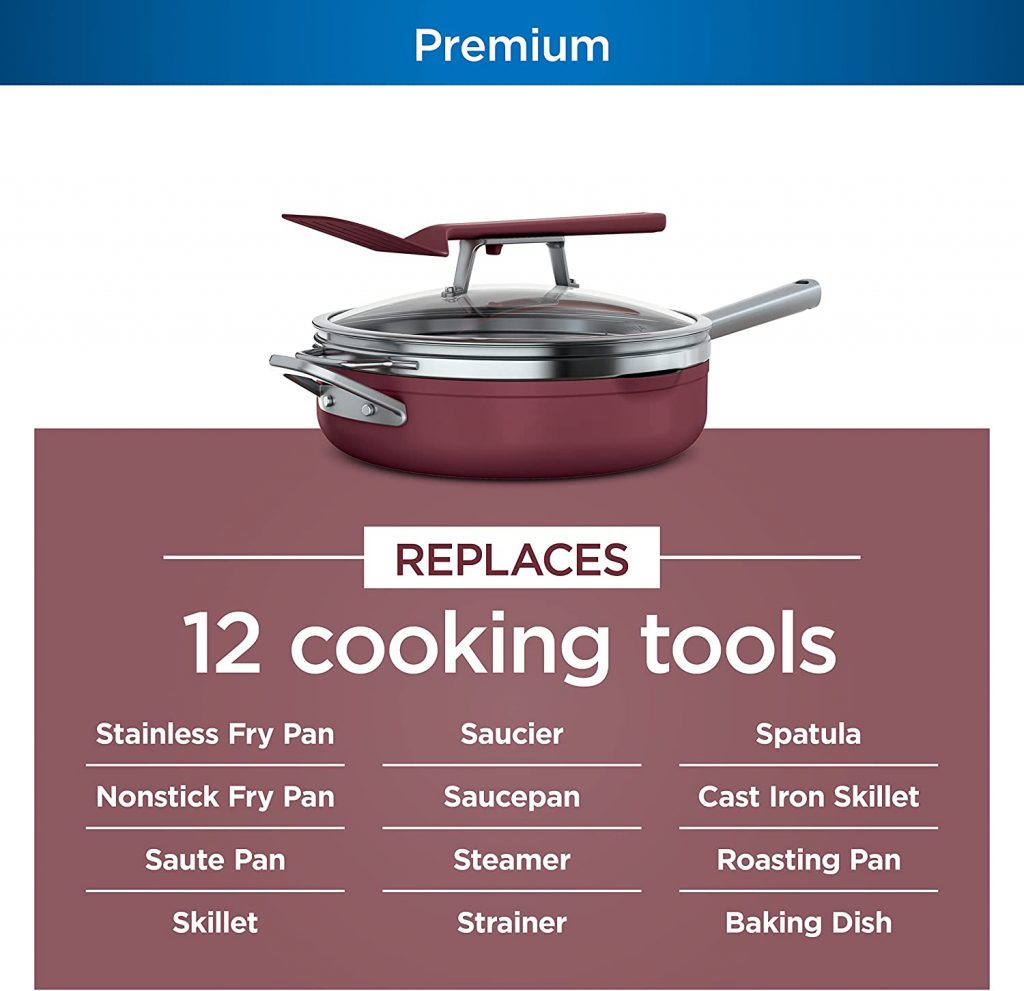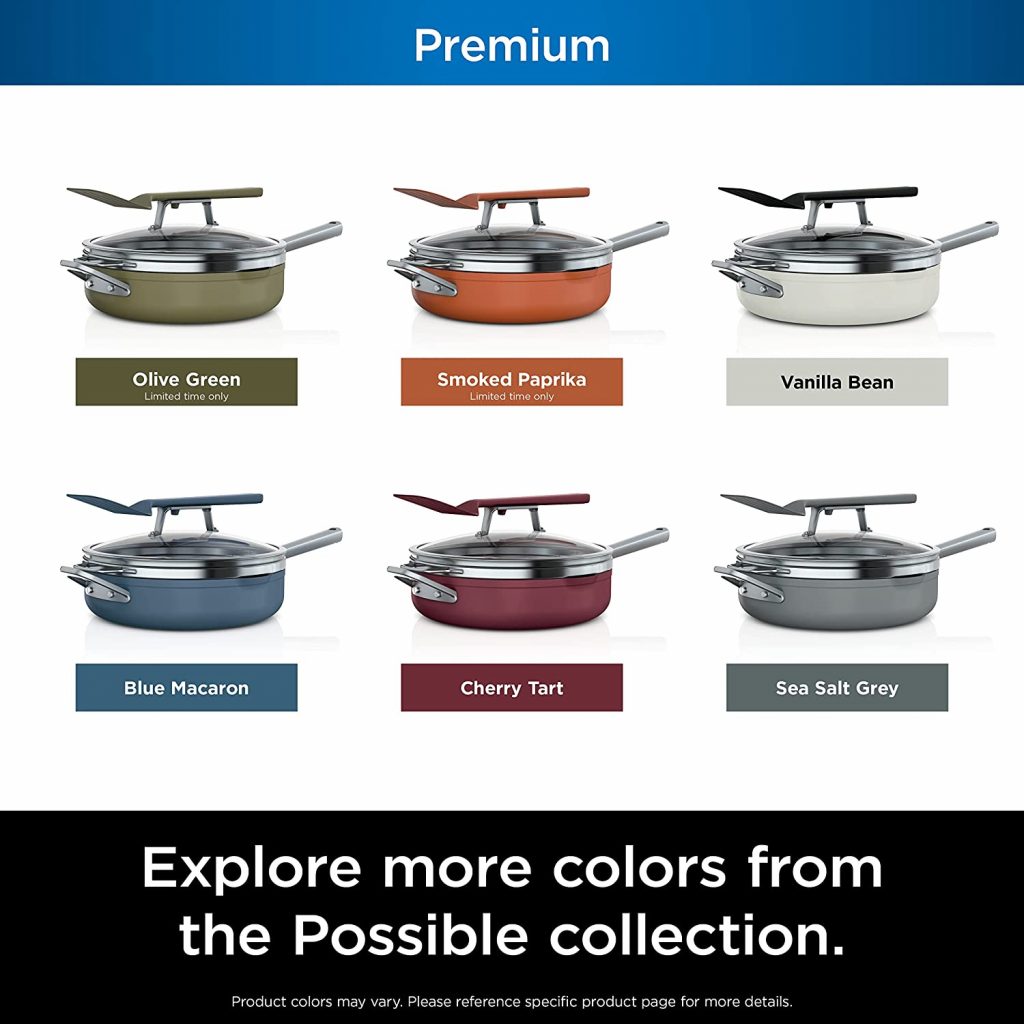 Here are the features that make the Ninja CW102RD set stand out:
Steamer and Strainer
Yet another reason to consider this set is due to the integrated stainless-steel basket that can steam veggies and dumplings. Besides, you could as well lift the handle and make use of the convenient spouts to work as strainer.
Durable build
The Neverstick Possible Pan set is made using a heavy metal base that guarantees even heating. The material not only ensures a quick distribution of heat but it also retains heat for even heating and searing for perfect results.
Stove top to oven -safe
You can use this set on stove tops and even ovens because its safe up to 500 degrees Fahrenheit. The pans are designed for use on high heat and you can scrub the pans without worrying about losing the nonstick. In addition, the lids and handles are also oven safe. The better part is that they are PFOA, PTFE and cadmium-free.
NeverStick Surface
The Ninja Foodi NeverStick PossiblePan lives to its name. It's surface features a non-stick surface that's resistant to chipping and flaking. Furthermore, this surface offers excellent food release and you wont struggle getting your eggs or omelet from the pan.
According to Ninja, this surface is made by superheating it at 30,000 degrees Fahrenheit to fuse plasma ceramic particles to it, creating a textured surface that interlocks with the coating for a superior bond. This makes it safe for health and you can use metallic spatulas without worrying about scratching off the non-stick material into the food.
Easy to clean
With the NeverStick technology, it means that oils, food particles and any debris wont attach to this set. Not only does this allow easy clean up but it also means less cleaning. Besides, the set is dishwasher safe which allows you to pop the parts in a dishwasher for easy cleaning.
10-year guarantee
Like other Ninja products, you get a decade of warranty on this set as long as you use the set as directed by the manufacturer. Damage caused during commercial use of the set or careless handling may not be covered in the warranty.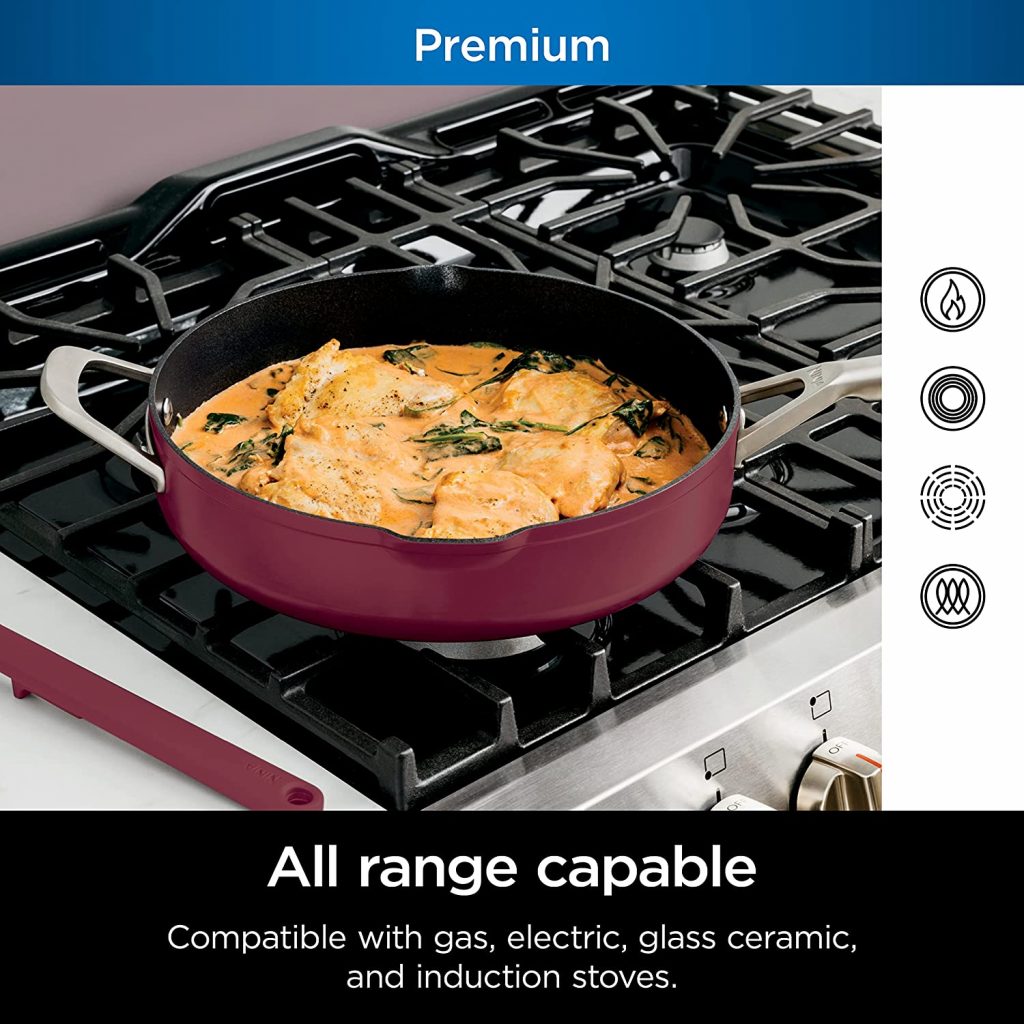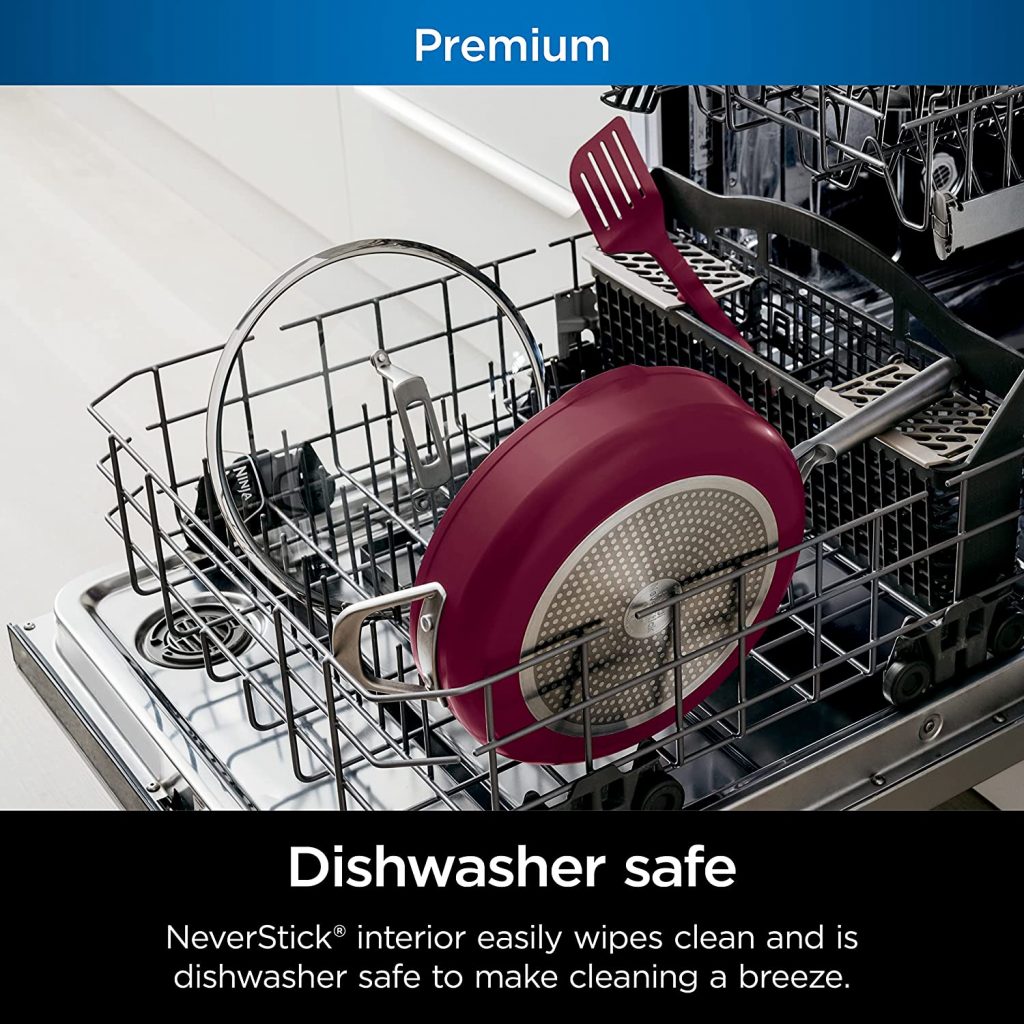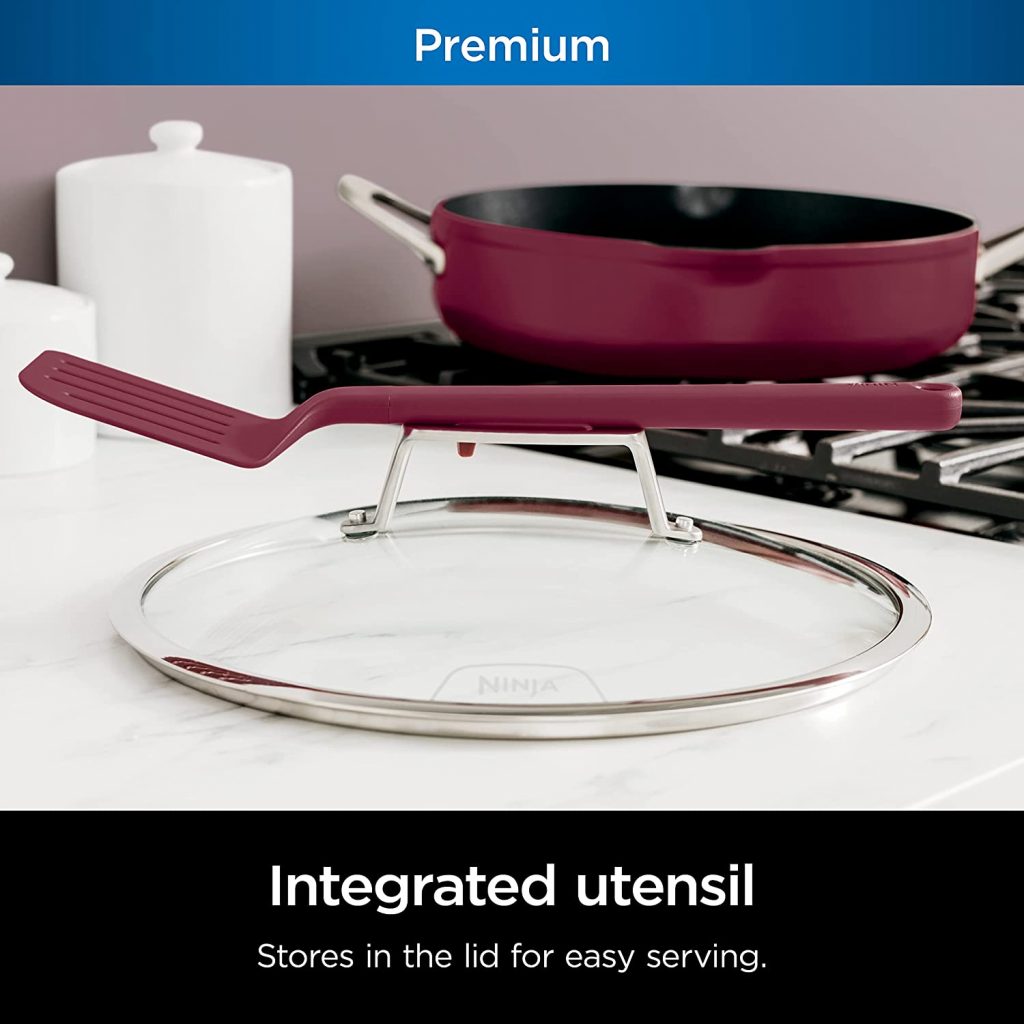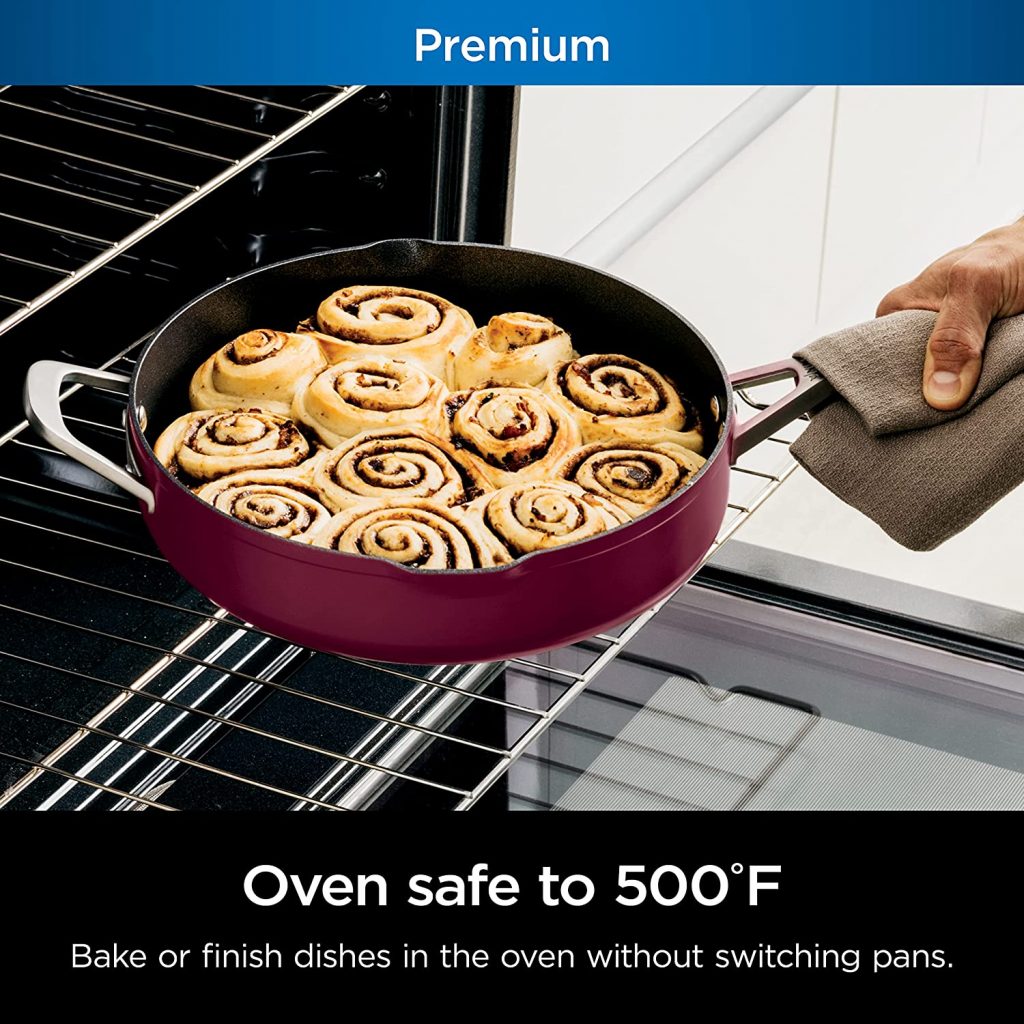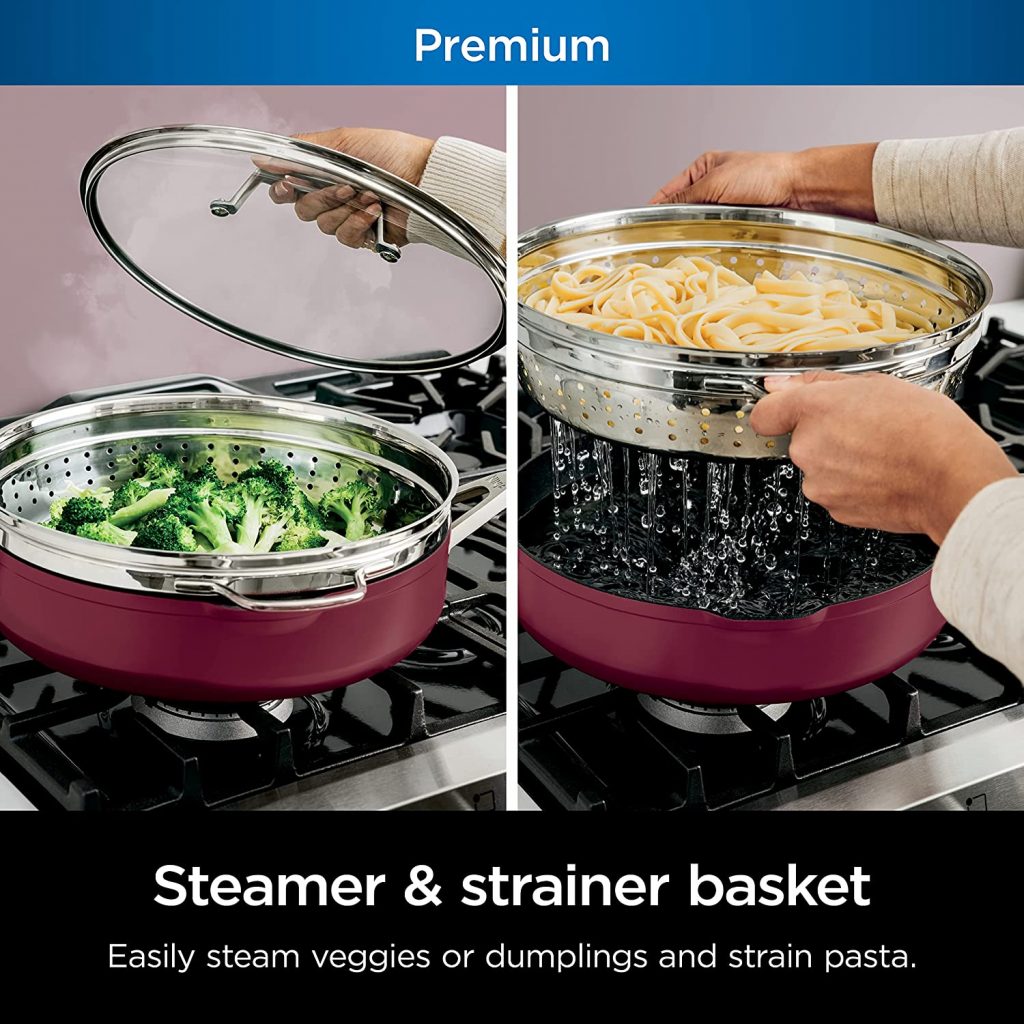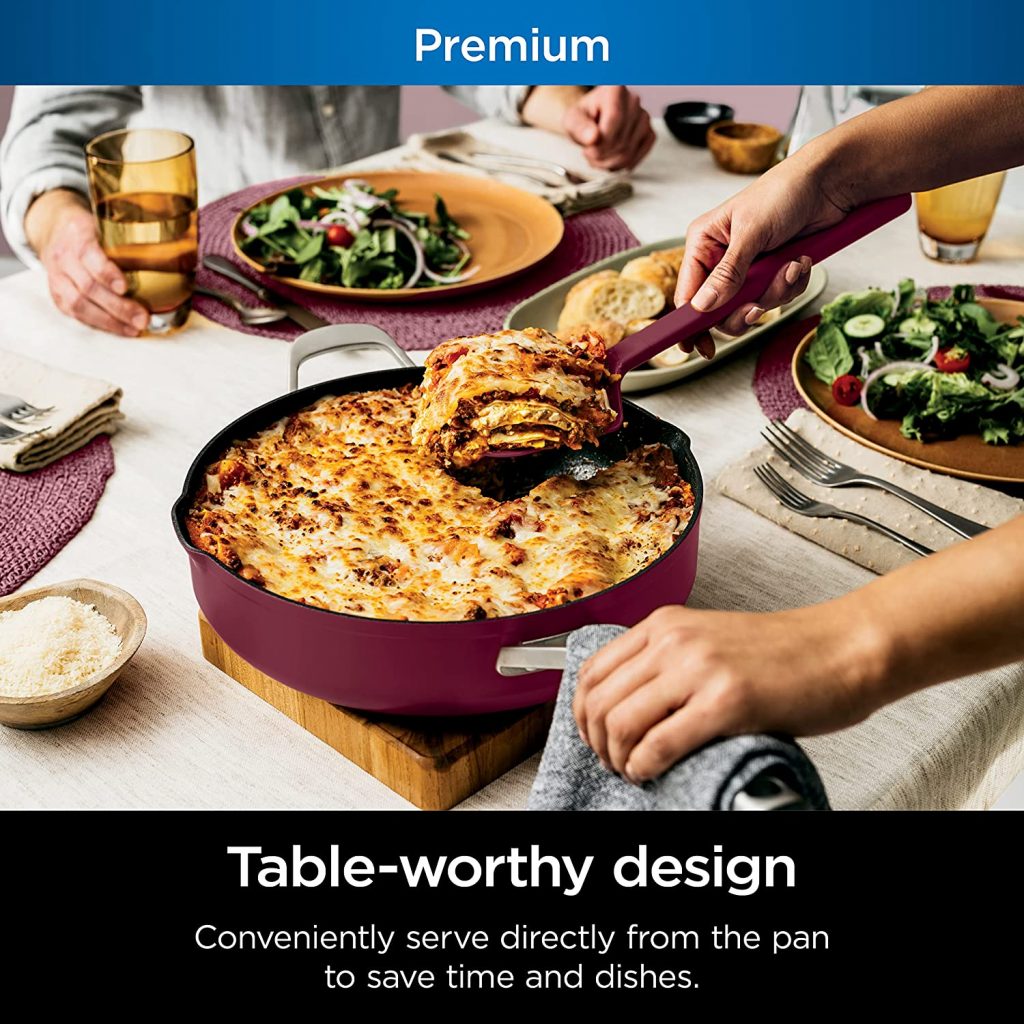 It's highly versatile
It's easy to clean and dishwasher safe
Distributed heat evenly
Comes with a 10-year warranty
May need some preheating for the non-stick surface to work
This set is heavy and durable and among the few sets that will guarantee you exciting cooking escapades. Although they may take longer preheating time, they are worth every coin and the NeverStick technology works great. The package comes with a 4-quart PossiblePan, Integrated Steamer and Strainer, Glass Lid, Detachable spatula and recipe guides. It has everything you need to get started.