Nothing is more essential for a cook than a functional set of knives. Whether you are preparing dinner, carving a roast, or grabbing a snack, a sharp tool will make the work quick and neat. Even for those who find cooking to be a chore, a quality knife set will make it feel effortless. The Tojiro 2-piece knife set comes with a Gyutou knife and bread knife.
Tojiro is a Japanese brand that produced its first knife in 955. Over the years, they have proved that stainless steel is worthy of making good kitchen knives. Before, the Japanese culture thought that the material was far inferior to carbon steel. Today, Tojiro focuses on merging Japanese knife traditions with modern technology to produce far more efficient ones.
Unlike other knives made in Japan, the Tojiro 2-piece knife set does not have a high price tag. Despite the affordable price, the knives earn high ratings from many professional chefs around the world due to the quality material, decent sharpness, and outstanding edge retention. Read on this Tojiro 2-piece knife set review to learn more features and why it's a worthy addition to your kitchen.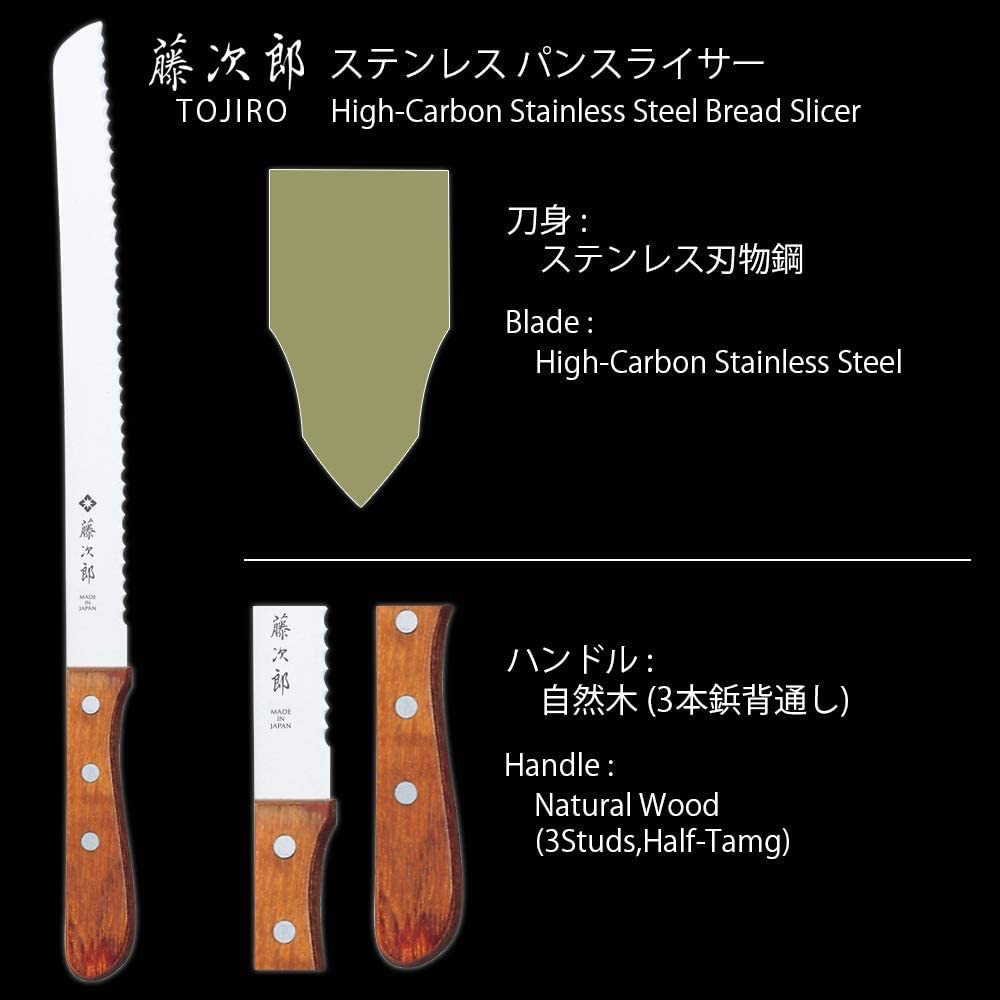 Durable build
We like these knives because they feature both high and low carbon variants of high-quality stainless steel and a VG10 core, which makes them highly durable and tough enough to withstand serious tasks such as chopping herbs and veggies. The VG10 core is sandwiched between a double layer of stainless steel alloy, resulting in a 3-layer clad durable construction with a genuine Japanese blade experience.
Comfortable handles
The knives feature Micarta handles that are styled by a triple-riveted traditional method that keeps them at balance and gives them a unique look. Micarta handles feature synthetic resin and linen material that undergoes extreme heat and pressure to make them durable. The handles are comfortable for both left and right-handed users because it's even edged.
Sharp edges
The Tojiro 2-piece knife set is also easier to sharpen thanks to the 600 hardness and the 12-degree edge angles. This, combined with a bolster collar and thin blades, makes it easier to sharpen the knife fully. The DP Gyutou knife is forged rather than stamped to keep the blade sharp and holds the edge really well.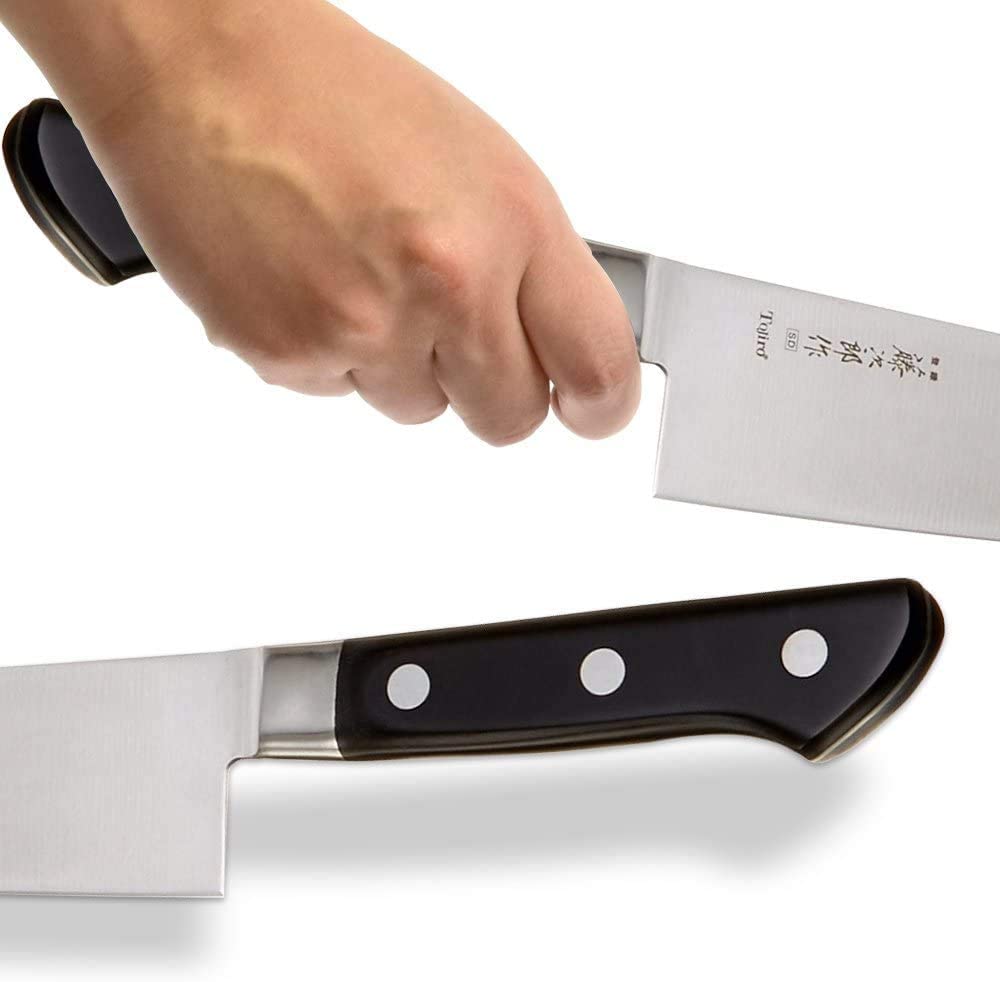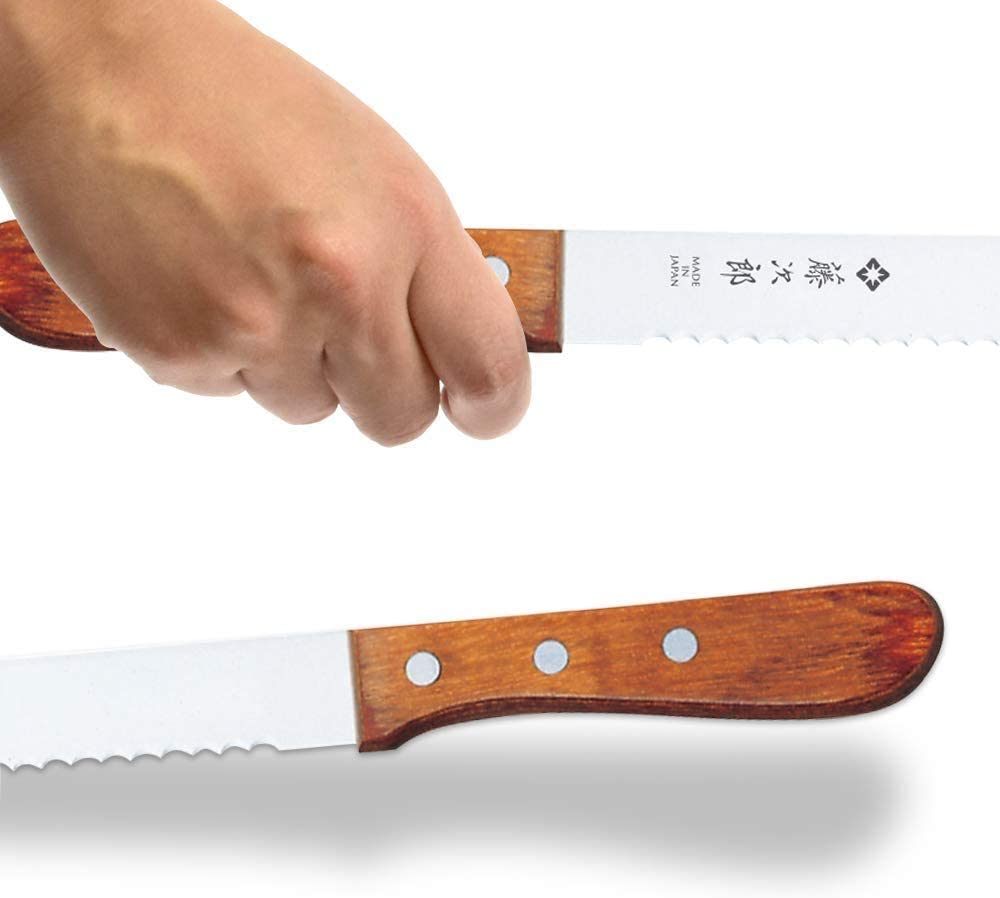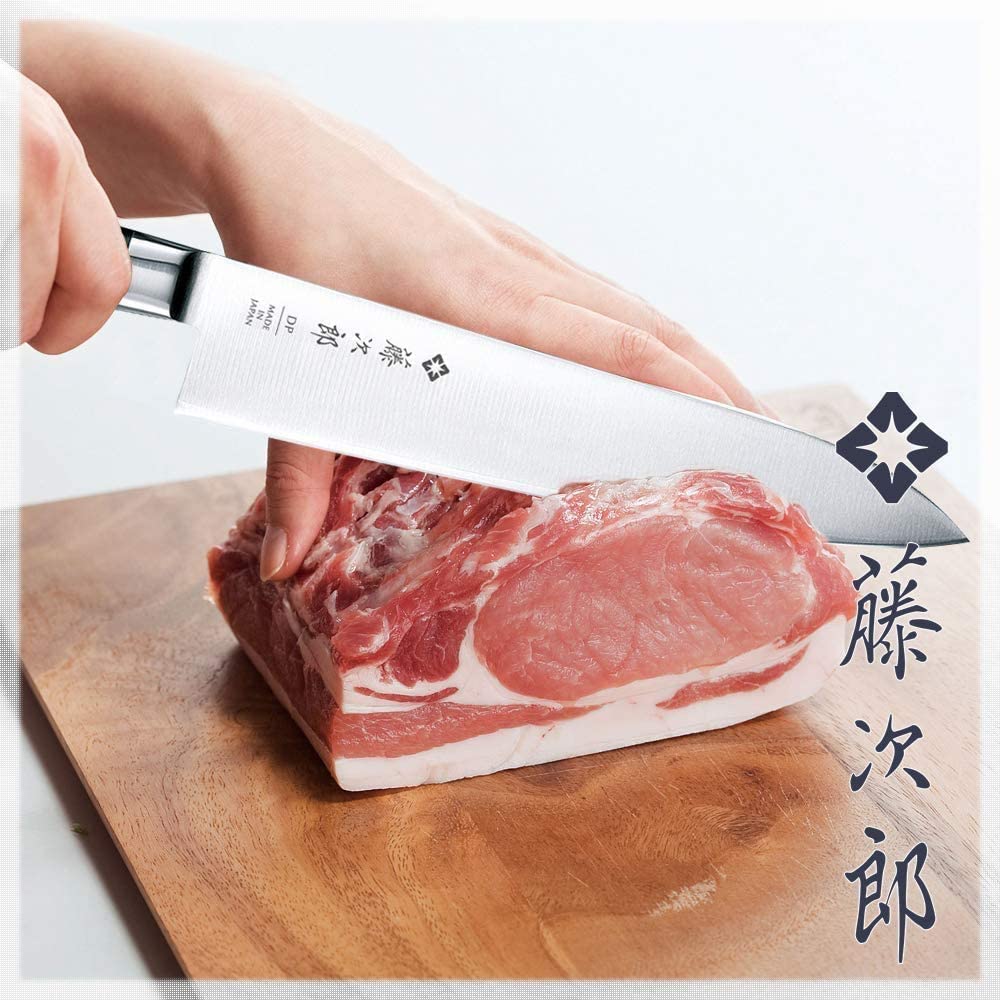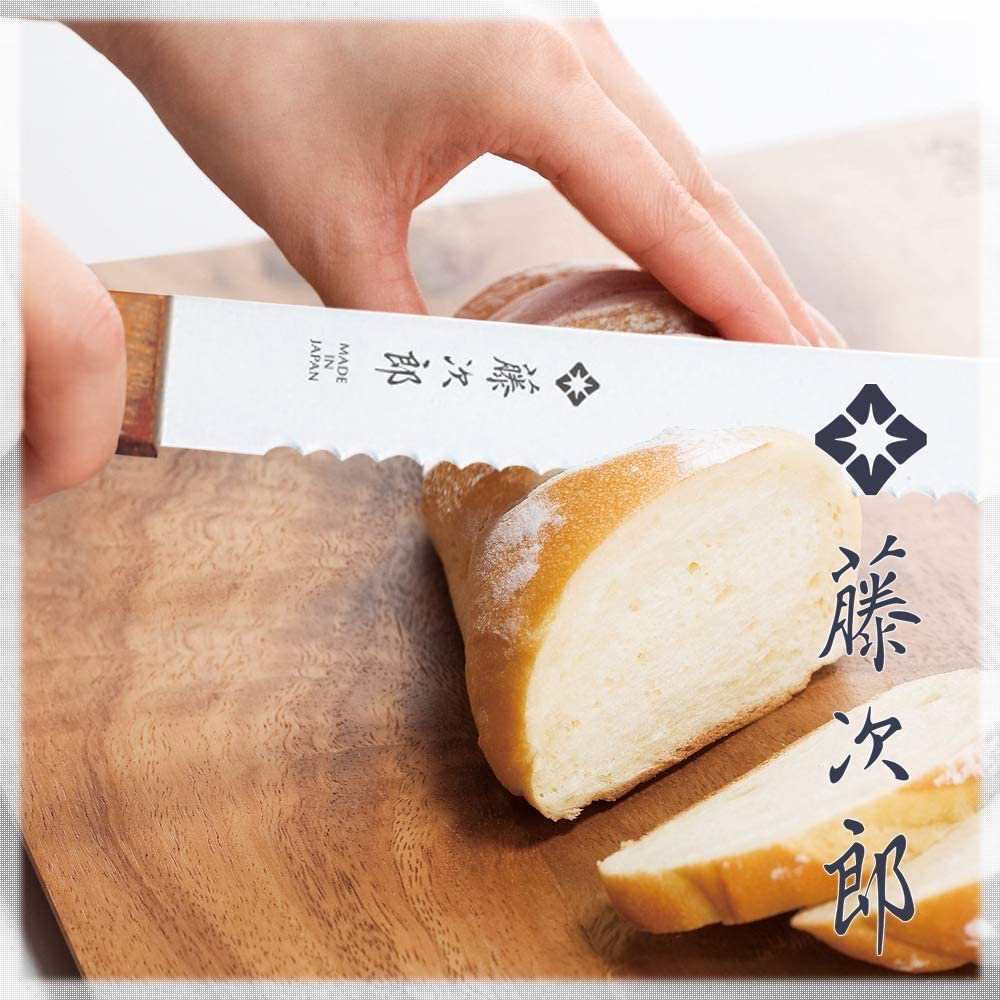 It's made using durable materials
It has well-balanced blades that are easy to sharpen
It's usable by both left and right-handed users
Made in Japan with a lifetime warranty
People with large hands might find the grip too small
The Tojiro 2-piece knife set is one of the best Japanese knife sets with amazing quality and affordable price. Every knife is hand finished and offers a fantastic blade angle that allows for full sharpening. The knives also feature a Micarta handle that's ultra-comfortable and professional-looking for any chef or cooking enthusiast. If you just want to spend $100, you can go for the Japanese Tojiro knife set.