Do you have a soft spot for rice and are mindful of the flavor and texture? Well, with Zojirushi Umami 5.5 cups Micom rice cooker, you can make tasty and delicious rice. This Japan-made cooker comes with new fuzzy logic Umami technology that steams the rice longer for enhanced taste and flavor.
Besides, this Zojirushi Umami Micom cooker is constructed with BPA-free materials for health safety. Are you in search of a rice cooker for your family? Read this Zojirushi Umami Micom Rice Cooker and Warmer review to know whether it's the right choice for you.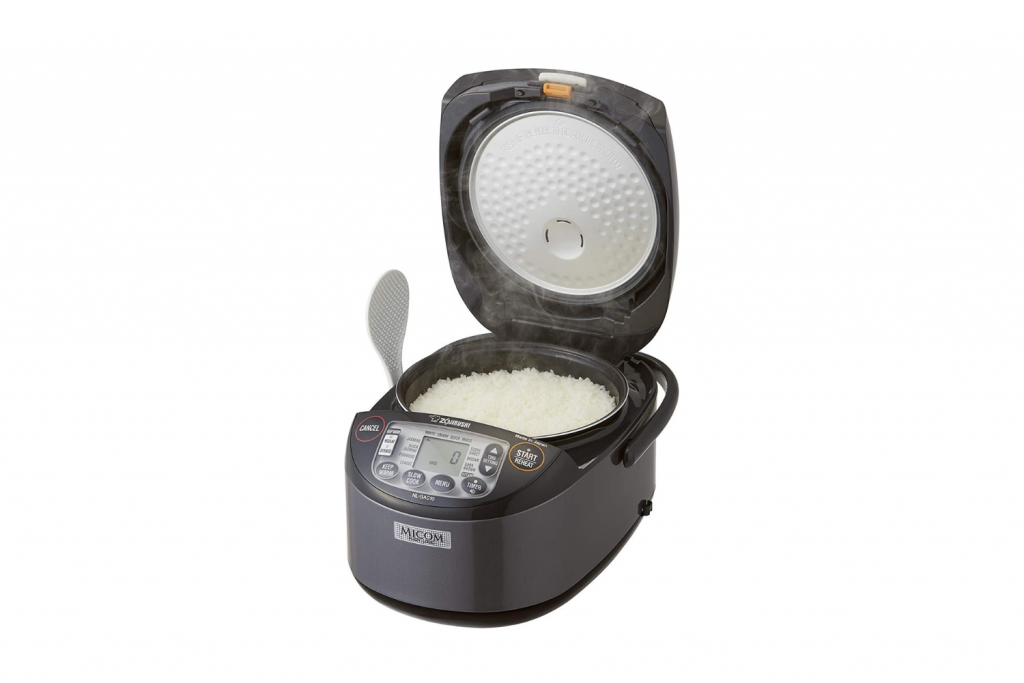 Large capacity
Featuring a dimension of 16.75x 11.75 x 11.25 inches, Zojirushi NL-GAC 10 Umami rice cooker is large enough, making it a suitable solution for large families. Thanks to the large interior capacity of 5.5 cups of uncooked rice, the Zojirushi GAC10 Micom rice warmer and cooker enables you to prepare up to 10 cups of cooked rice for family and friends. For folks who live in medium to large apartments, this machine is ideal as it helps save on space.
Highly versatile
When it comes to versatility, the Zojirushi 5.5 cup BM Umami Micom is an all-rounder. With 12 preset settings, you can cook your food however you want. The cooker's Micro computer (MICOM) intelligent technology allows users to make an assortment of delicacies. The machine can cook sushi rice, white rice, brown rice, congee, mixed and porridge while adding an excellent natural flavor to your delectable meal. As the name suggests, the Umami NL-GAC 10 rice cooker helps in preparing soft, fluffy, sweet, and flavorful rice, thanks to extended steaming and soaking features.
Extended Keep Warm Feature
The Zojirushi Umami rice cooker and warmer is designed with the customer in mind. With the extended keep warm feature, this product can keep your luscious meal hot for up to 24hours while preserving natural relish. Besides, the machine comes with a reheat feature to warm your delicacy with only a click of a button.
Easy to clean
You should not worry about cleaning your rice cooker since the Zojirushi NL-GAC10, got you covered. The product comes with an inner cooking pan coated with non-stick material to make it easy to clean. In addition, you can disengage the detachable inner lid with no fuss and clean it with ease using a sponge or a piece of cloth.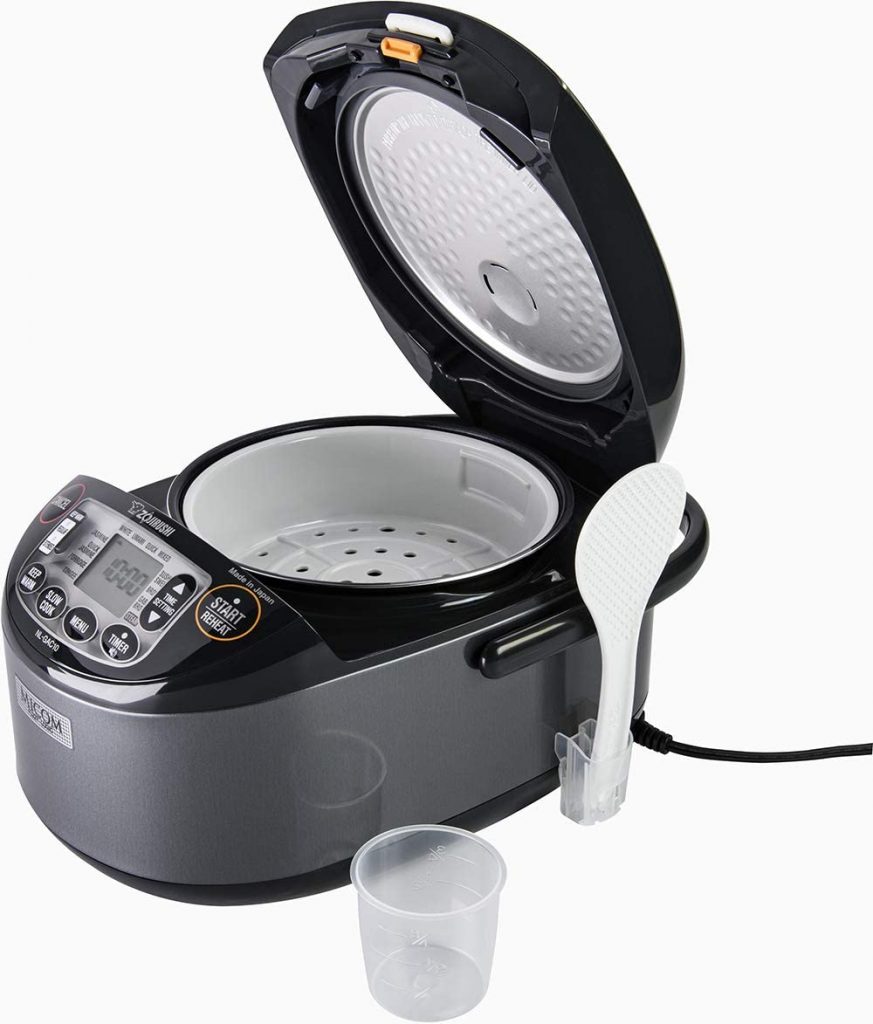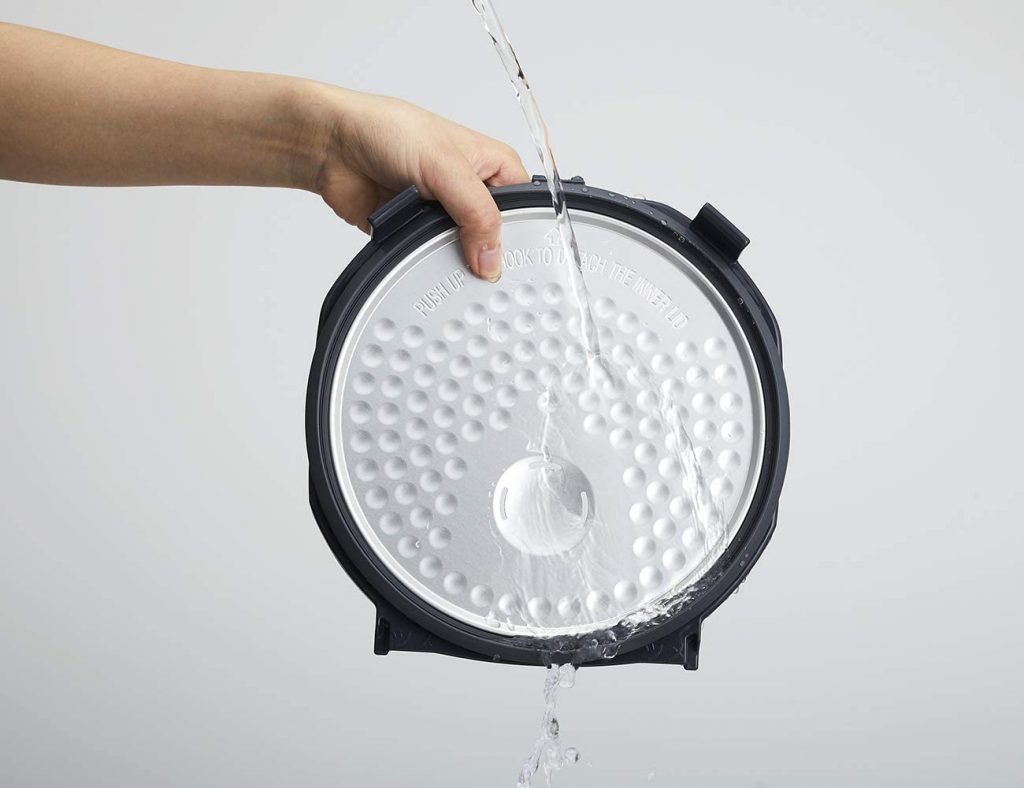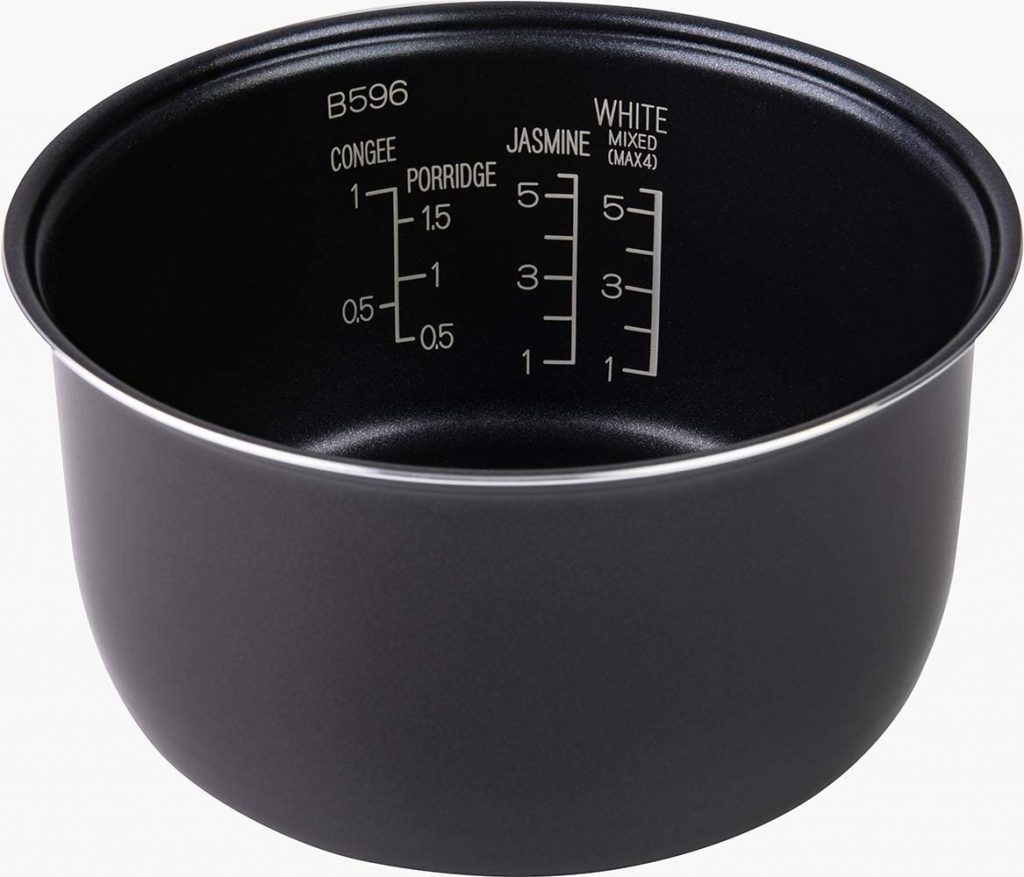 It comes with an advanced Fuzzy logic technology to detect correct temperatures
Highly versatile to help you prepare a meal of your choice
Steaming and soaking Umami extension settings provides enhanced flavor
Comes with a slow cooking function to facilitate slow cooking for an ultimate taste
Detachable inner lid and non-stick inner cooking pan for easy cleaning
If you are willing to diver deeper into your pockets, Zojirushi NL-GAC10 is a cooking partner that won't disappoint. With 12 multifunctional settings, the machine is the best you can have to achieve desired results. Besides, this product comes with a sleek and stylish metallic design to add a modern look to your kitchen décor.