Whether you want to add the finishing touches to your kitchen or need more workspace are some of the main reasons you might be looking to update your kitchen sinks and faucets. Before you embark on a kitchen sink purchase, you need to be aware of kitchen sink ideas 2021 and the options available for you. From choosing the right kitchen sink style to the best kitchen faucets, read on to know what might work best for you.
Types of Kitchen Sinks and Faucets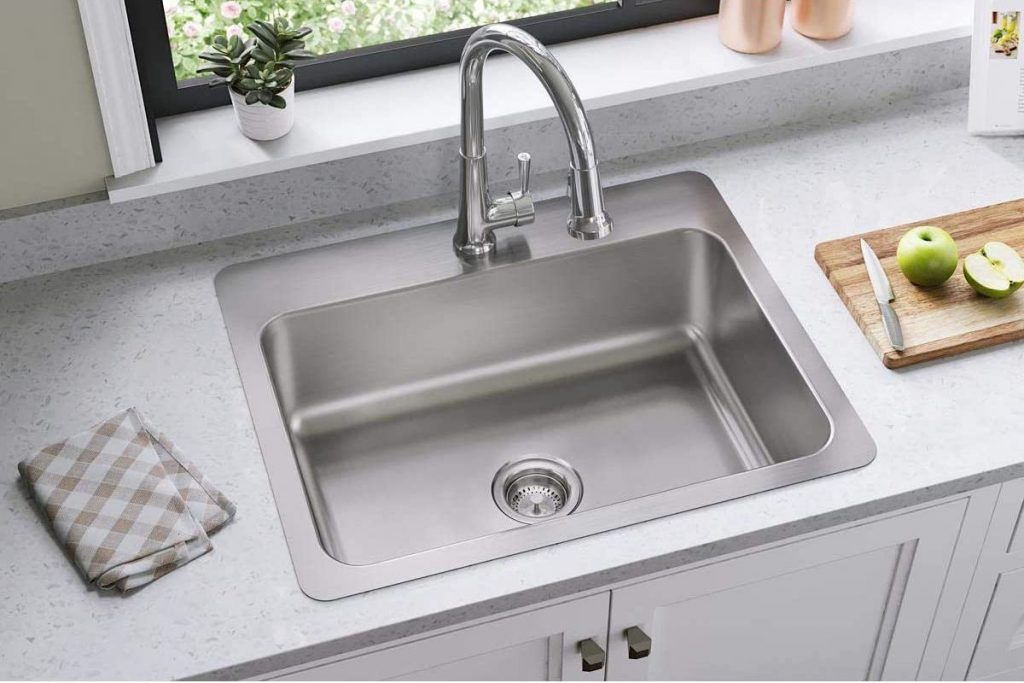 If you have limited counter space, a single bowl sink can be an excellent option. Single bowl sinks come with one basin that's sunk into the counter. As a result, these do not allow multitasking, but they are great for piling and mess-free cleaning of dishes. Besides, the installation of a single bowl sink is a breeze.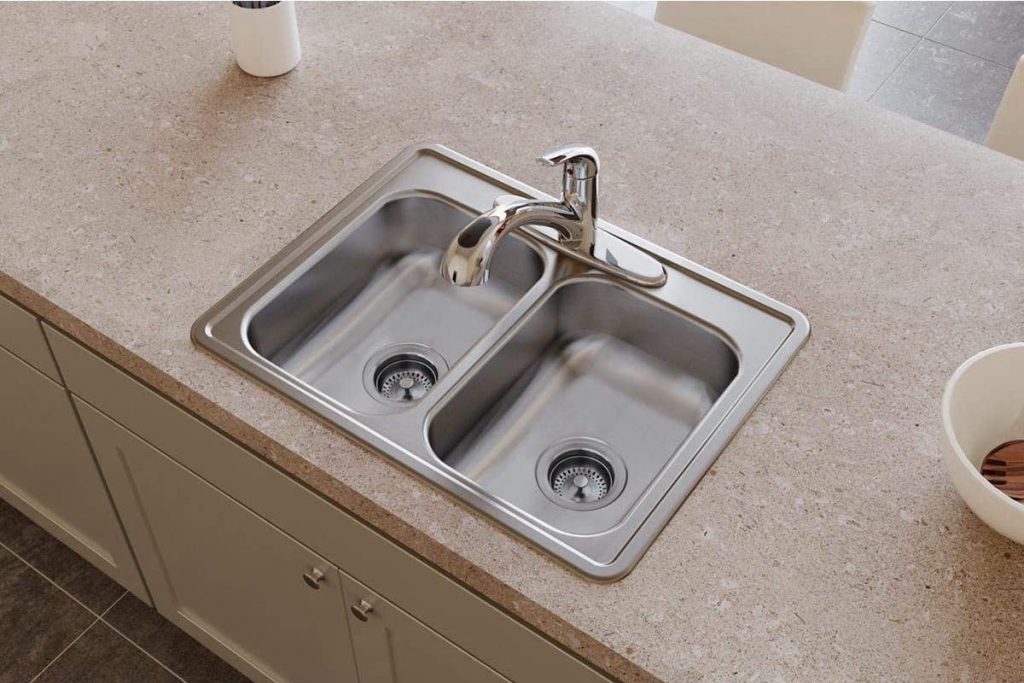 This is also called a divided sink because it's designed with a divider to split the two sinks with separate drains, making it easy to multitask. The design is also ideal for multi-member households that want to keep things simple.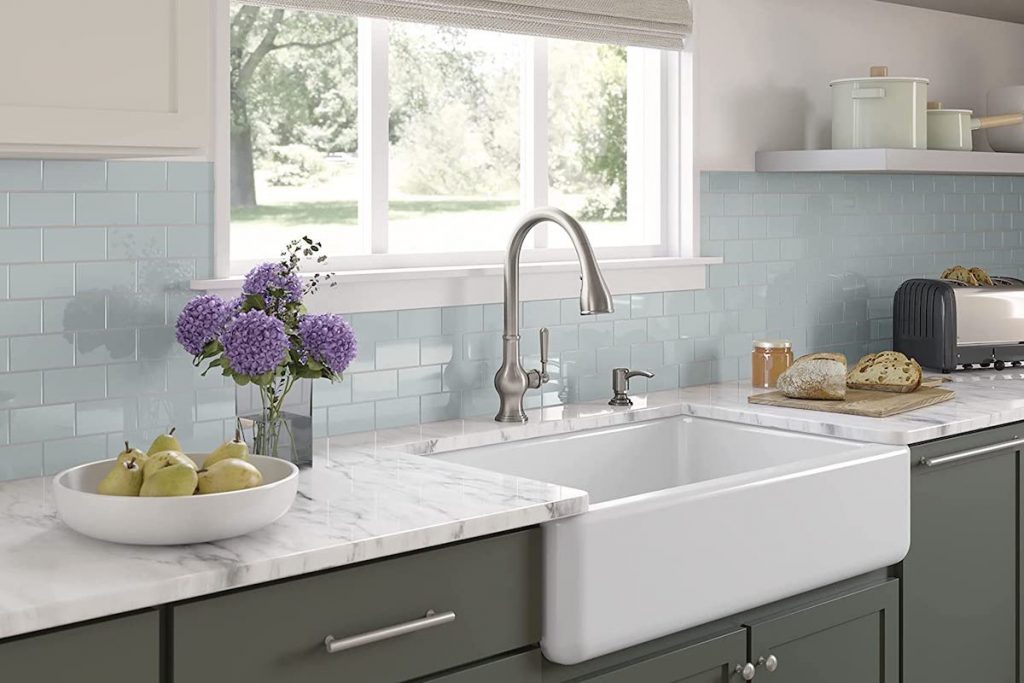 Also known as an apron front sink, a farmhouse sink offers a traditional or rustic design with a large basin for large families. While farmhouse sinks are extremely easy to clean and durable, they are slightly costly and more challenging to install because they extend over the edge, taking up a portion of the counter.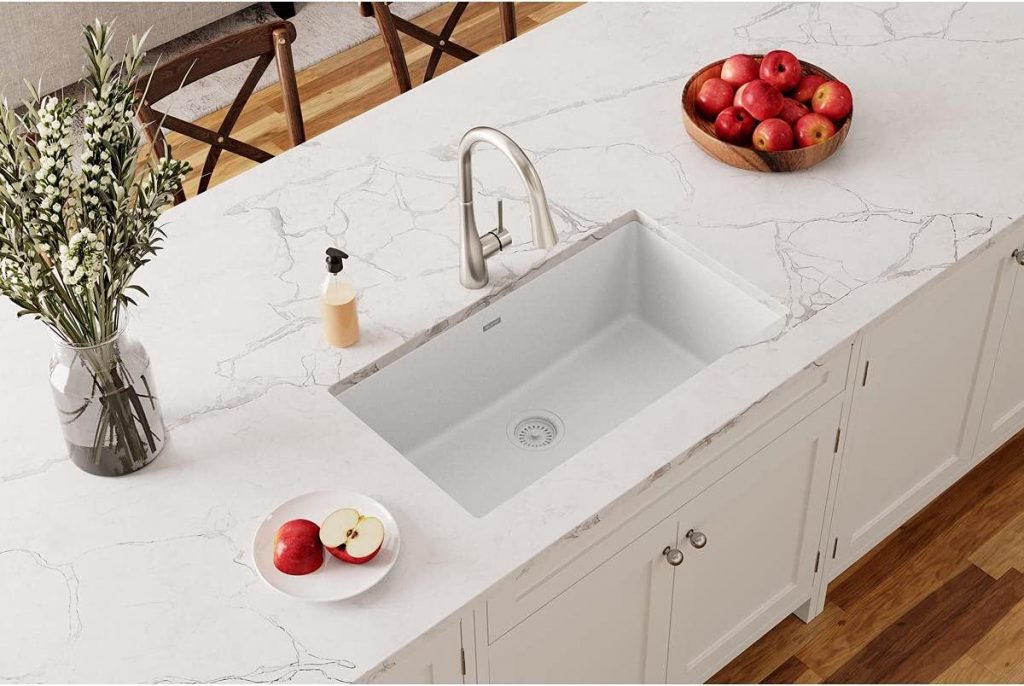 These types of sink are installed just beneath the counter to provide a seamless modern interior. Due to their sleek nature, undermount sinks can be installed in any kitchen layout. Apart from being highly compatible, the cleanup is effortless because you just have to sweep food particles and crumbs without an encrusted rim.
However, because the sink needs to be attached to the underside of the counter, it can take more work which can be more costly, not to mention you might need an internal support system given the heaviness of the material used. Furthermore, many undermount sinks lack holes for faucets, so you'll need to include these separately.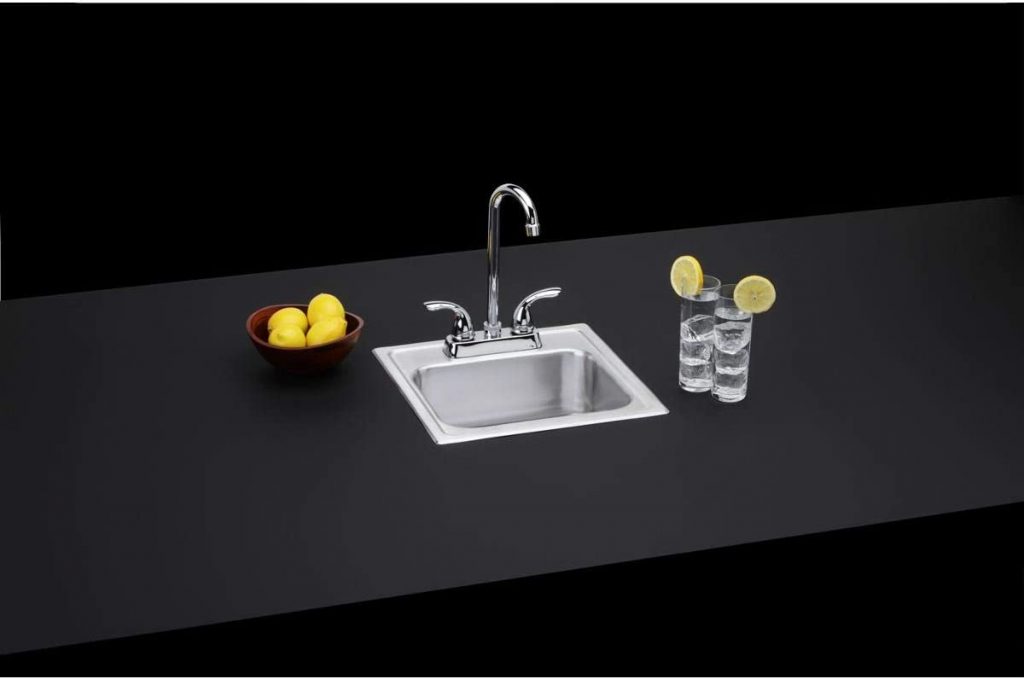 If you need a sink for a home wet bar setting or a secondary sink option, the bar sink can be suitable for you. Unlike typical sink basins, a bar sink is smaller with a single-bowl design, ideal for drink preparation, cooking prep, and convenient cleanup.
It's a great addition to your home if you have a home bar with regular entertainment.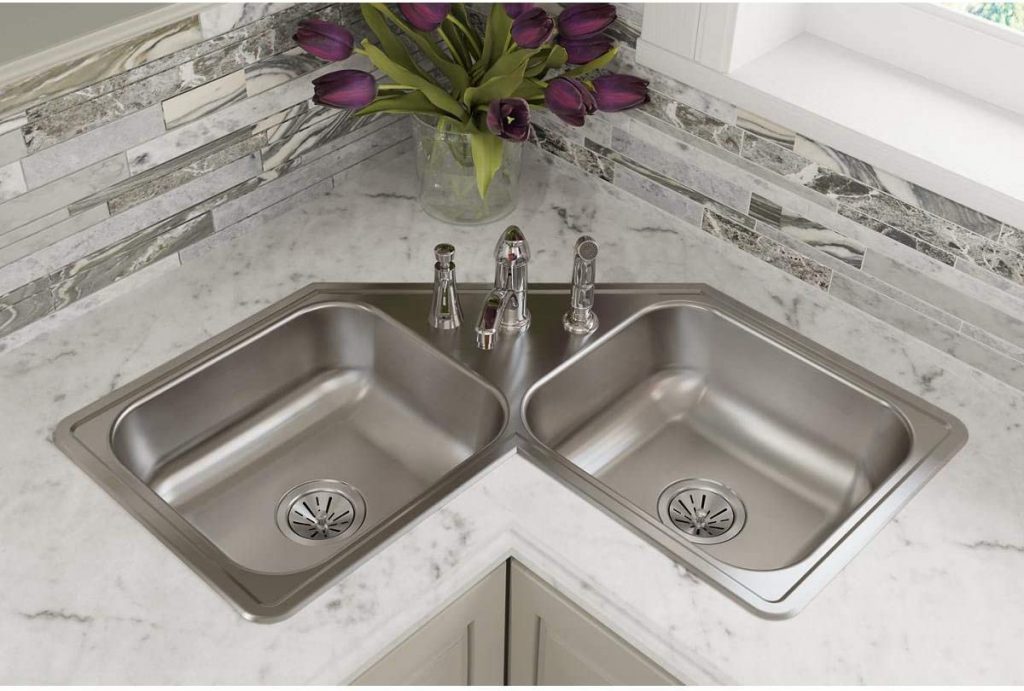 This is a double-bowl sink that can be installed in the corner of the counter where two walls meet. Corner sinks have two sink basins connected using a faucet in the intersection.
The unique design helps to maximize the counter space and modernize the kitchen appearance. The installation may be time-consuming and costly, especially if custom cuts are needed.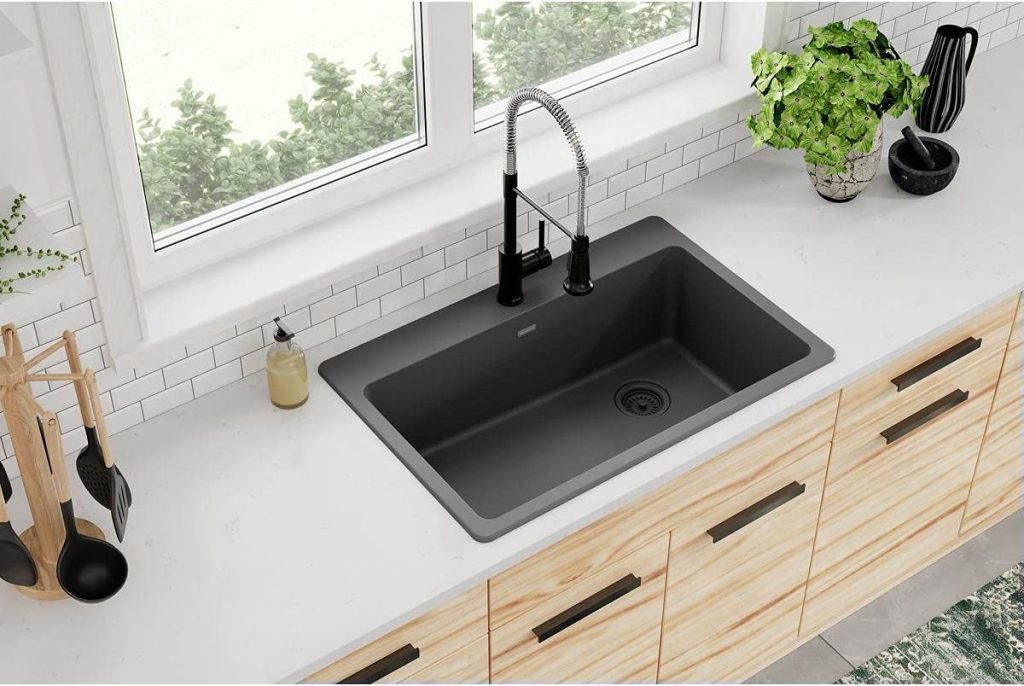 Top mount sinks are commonly called drop-in sinks because they drop into the counter with a lip or rim. As a result, a rim is formed on top of the counter surface, securing the sink in place and contributing to a classic appearance.
You do not need any internal support system because the sink lip offers the required support regardless of the material you use. Top mount sinks provide affordable installation and the process is fast.
Apart from the style of your sink, you need to choose from a variety of types of kitchen sink materials. Your choice might be determined by the sink location, the uses, aesthetic preferences, and how well you want it to fit. Below is a brief description of the most common materials, the benefits, and the drawbacks of each.
This material is made by molding clay to form a sink shape and leaving it to dry at temperatures of up to 40 hours. The sink is then coated in porcelain enamel and fired in a kiln at extremely high temperatures for about 20 hours. Sinks made from fireclay are strong and stain-resistant. A downside to the material is its susceptibility to chipping and cracking when heavy pots and dishes are dropped into the sink. Farmhouse sinks are the most common sink made from fireclay.
This one is among the oldest and most popular materials used to make sinks. Cast iron promises durability and an attractive look featuring a glossy enamel finish. The porcelain enamel finish is included to prevent rusting because it's resistant to stains and scratches. However, cast iron can be more difficult to install due to its heavy weight, making it more costly to install.
This material comprises crushed granite (80%) and a resin filler (20%). The result is a sink material that looks just like granite but with better durability and less maintenance needed. Well-made granite composite sinks are hardy and resistant to stains and scratching.
Like granite, quartz material is challenging to maintain as an individual material. As a result, quartz-based sinks usually involve an acrylic resin filler or quartz composite. The result is a non-porous material that's durable and stain-resistant. Quartz composite sinks come in various colors, are simple to clean, and are quiet during use.
A majority of sinks are made from stainless steel material. Unlike others, stainless steel is cost-effective, readily available, and can work with most kitchens. It's easy to install, stain-resistant, and incredibly durable. However, the material can dent and is noisier than other sink materials.
Other Metals. Apart from stainless steel, some sinks also feature unusual metals like brushed nickel or copper. Like stainless steel, metals are susceptible to denting and are quite noisy. The best part about metals is they give your kitchen a unique classic look.
After choosing a kitchen sink style and material, you also have to consider the types of kitchen sink faucets to complete your sink. Here are the common kitchen faucet mounts and the pros and cons of each.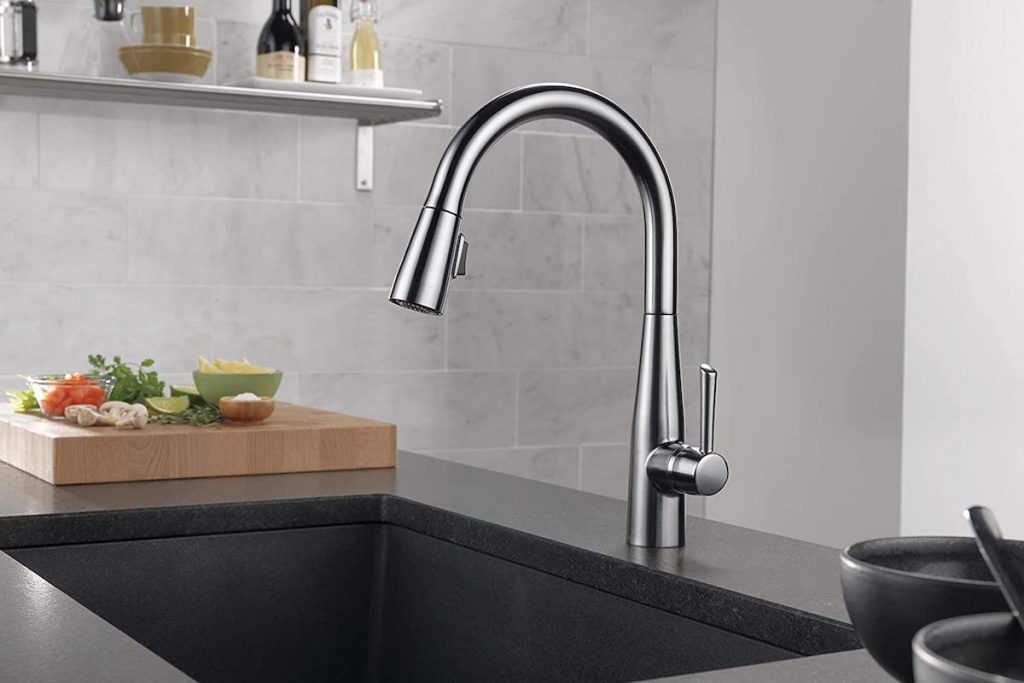 This is the most common type of faucet handle, named for having just one hole to be installed in the countertop. The faucet has a top-mounted handle to control pressure and temperature and a curved neck to minimize splashing. What's more, the style can be customized and adjusting using aerators and flow-control buttons.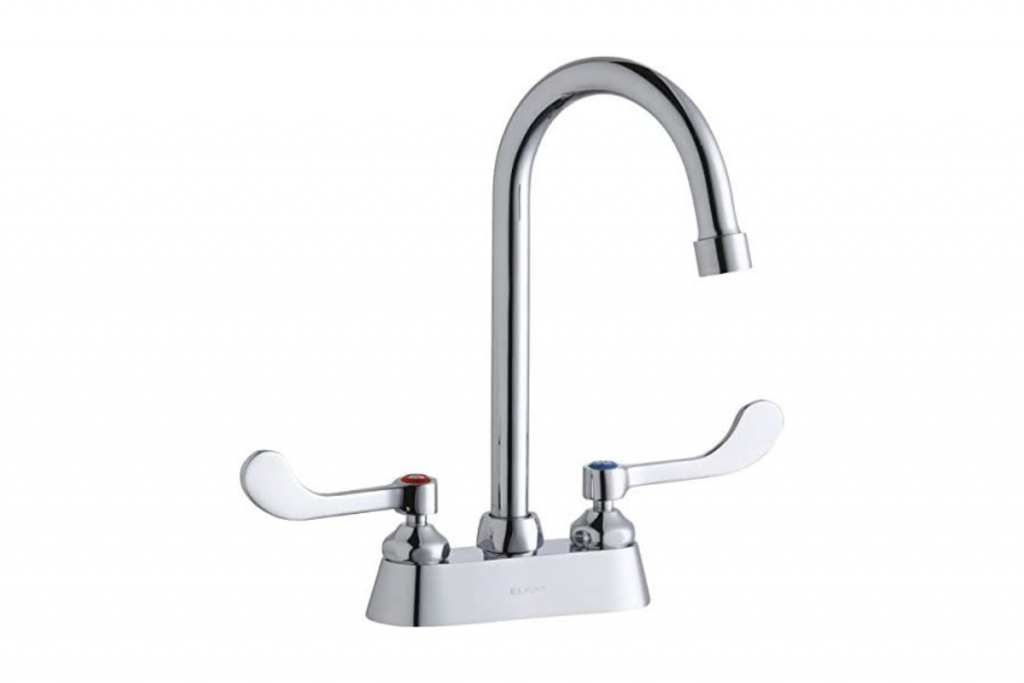 If you are concerned about your children making the water too hot, the centerset faucet got you covered. The faucet comes with two different handles for controlling cold and hot water that emit at the center as a single spout, thus avoiding burns.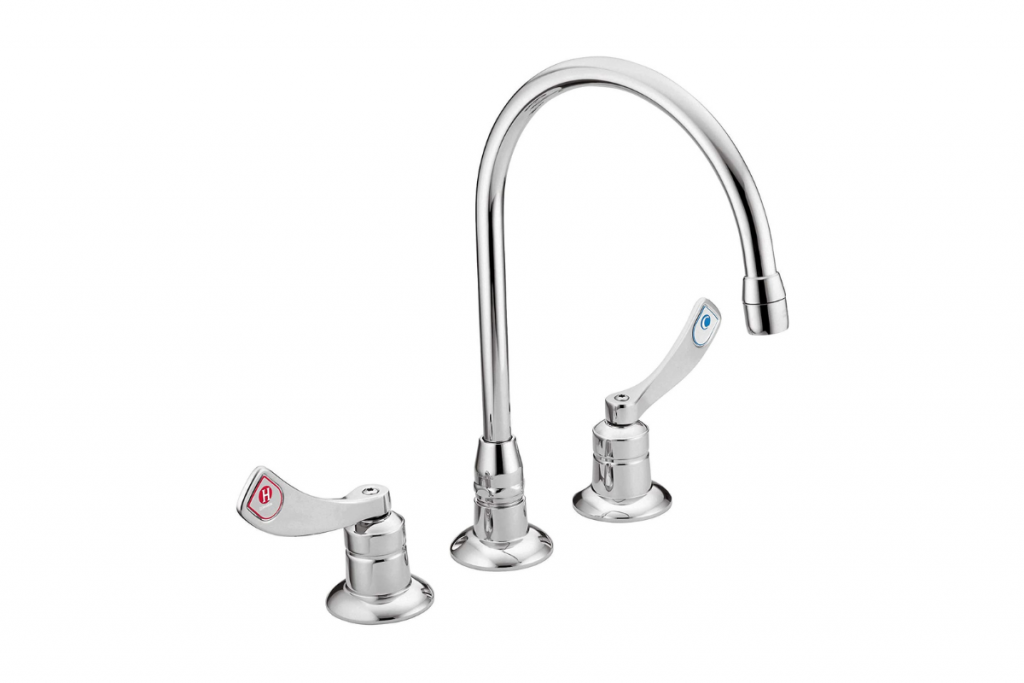 Though Identical to centerset faucets in terms of separate handles for cold and hot water, widespread doesn't contain a metal plate to join the faucet components. Instead, the pieces are spaced between a few inches to more than a foot, thus helping you customize your sink design and layout.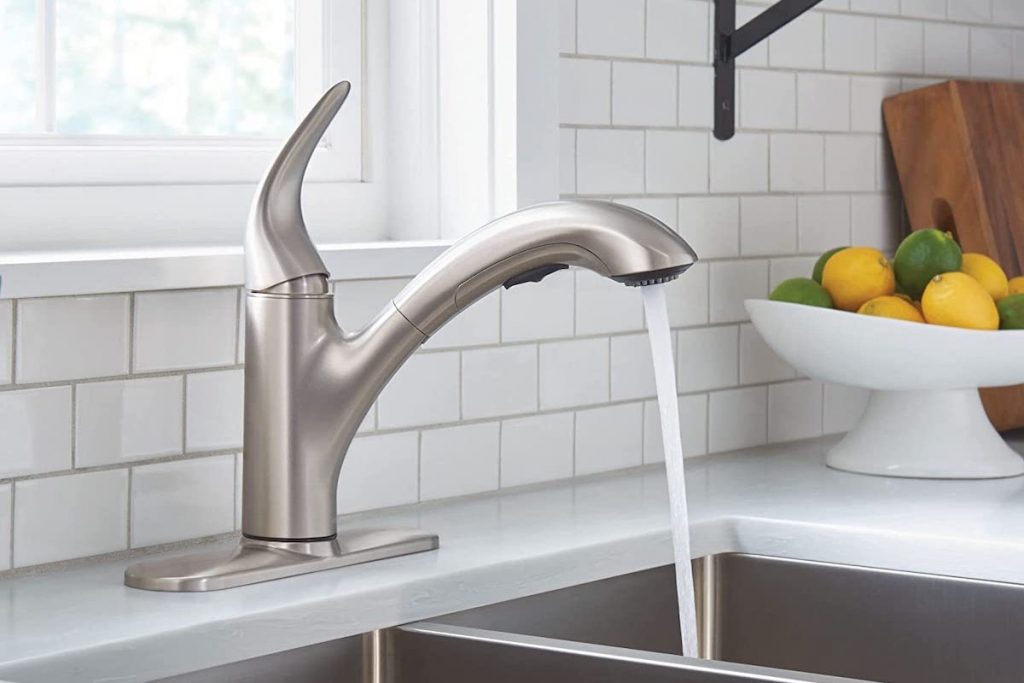 As the name suggests, pull-out faucets contain a detachable head to help you spray more pointedly. Thanks to the detachable head attached to a snake, you have a wide range of flexibility in spraying water. Pull-out faucets come in a wide assortment of styles and materials to match your needs in the kitchen.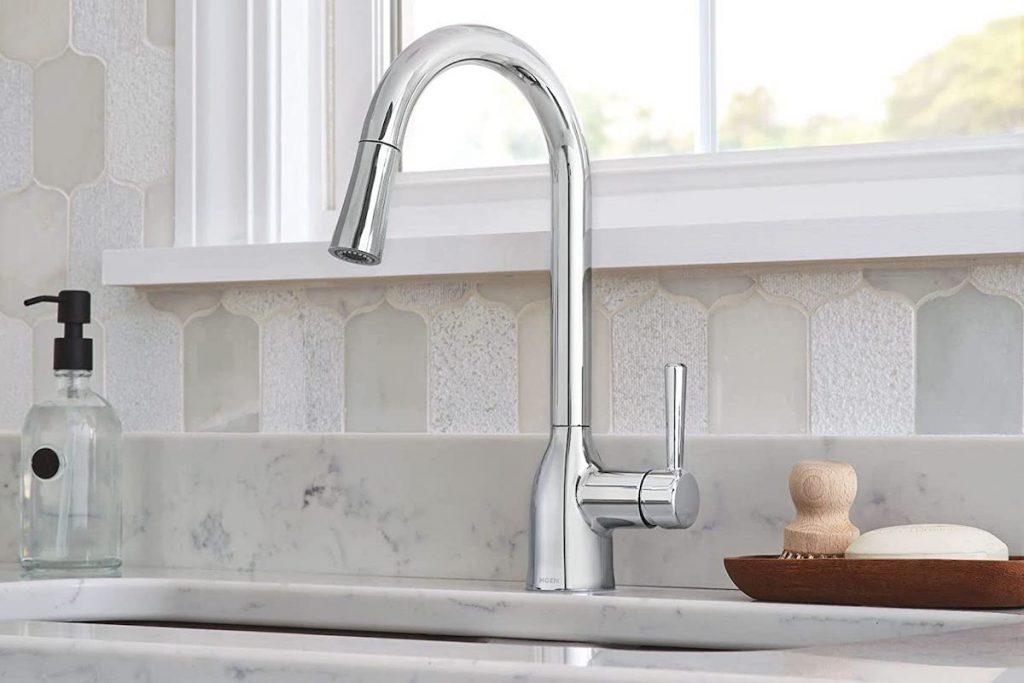 These faucet functions just like the pull-out faucets but are different in design. They are built in a downward position, with the heads extending further down. Pull-down kitchen faucet provides you with more flexibility as well as helping in spraying dishes directly to clean them up.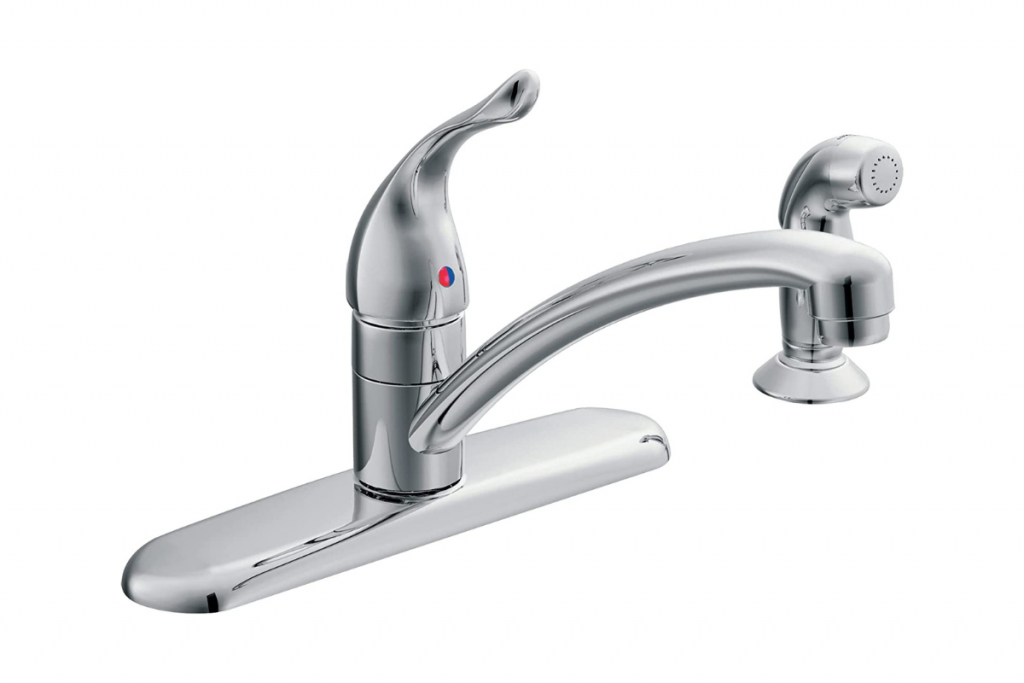 Consider this faucet as an alternative to the messy pull-out faucet. The sprayer is elongated like a detachable sprayer allowing you to extend more and clean your dishes better.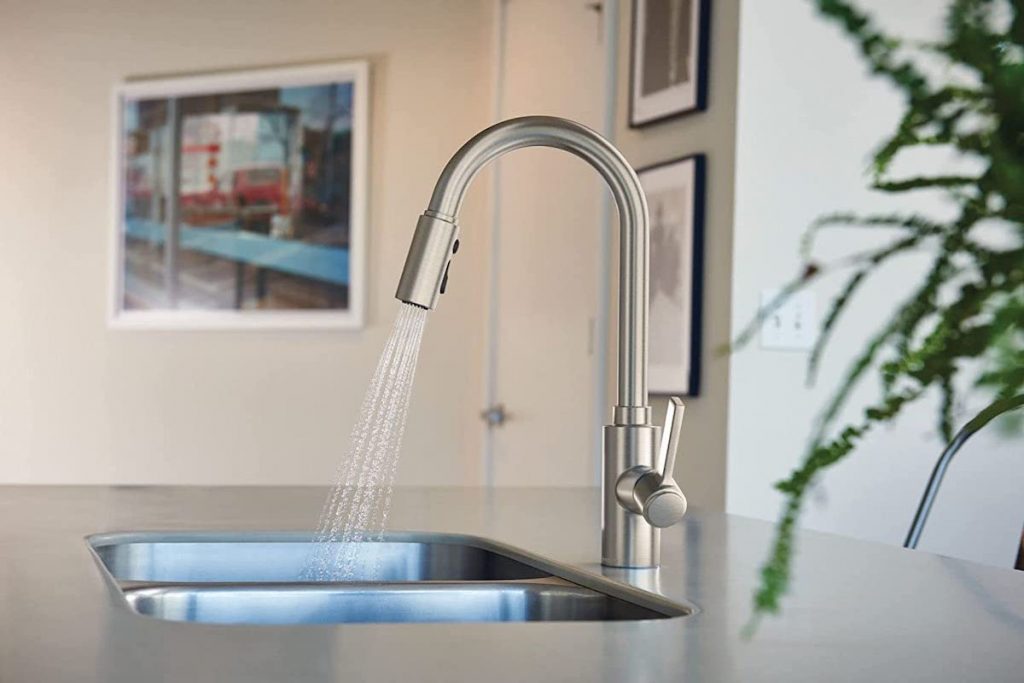 A single-handle faucet works using a level that you pull up and down to control the water pressure. Although you get to choose whether to use warm or cool water, it can take more time to heat up the water to the desired temperature.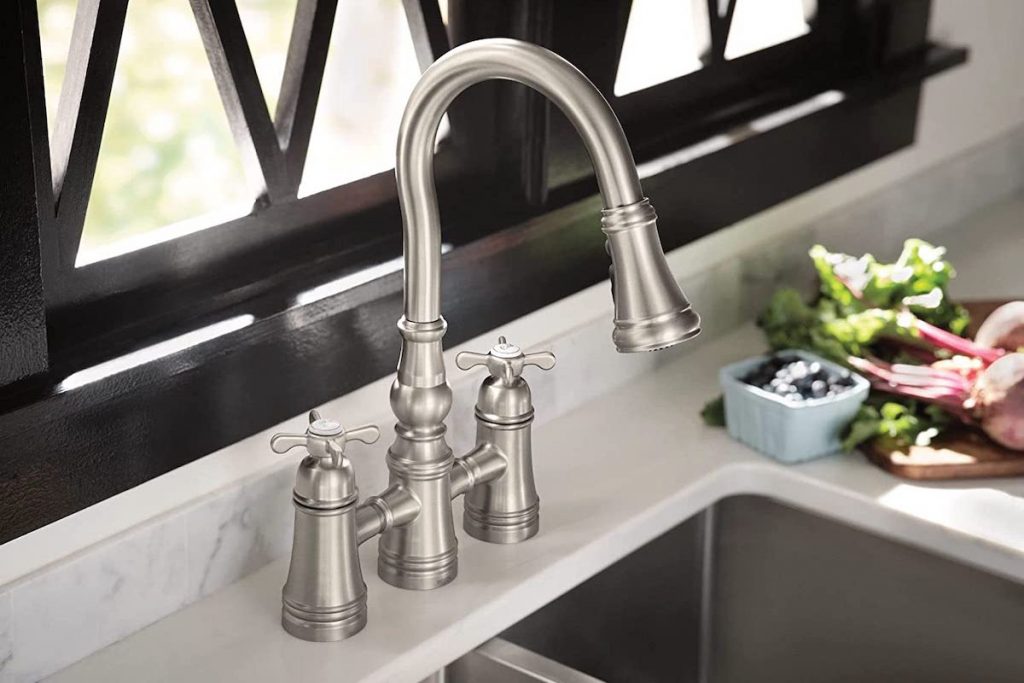 A dual handle faucet uses two separate levers to control warm and cold water. This faucet is easy to install, with the two handles attached to the same faucet rather than having a separate installation on the base. The disadvantage is you will require to replace the entire piece if one part fails to work.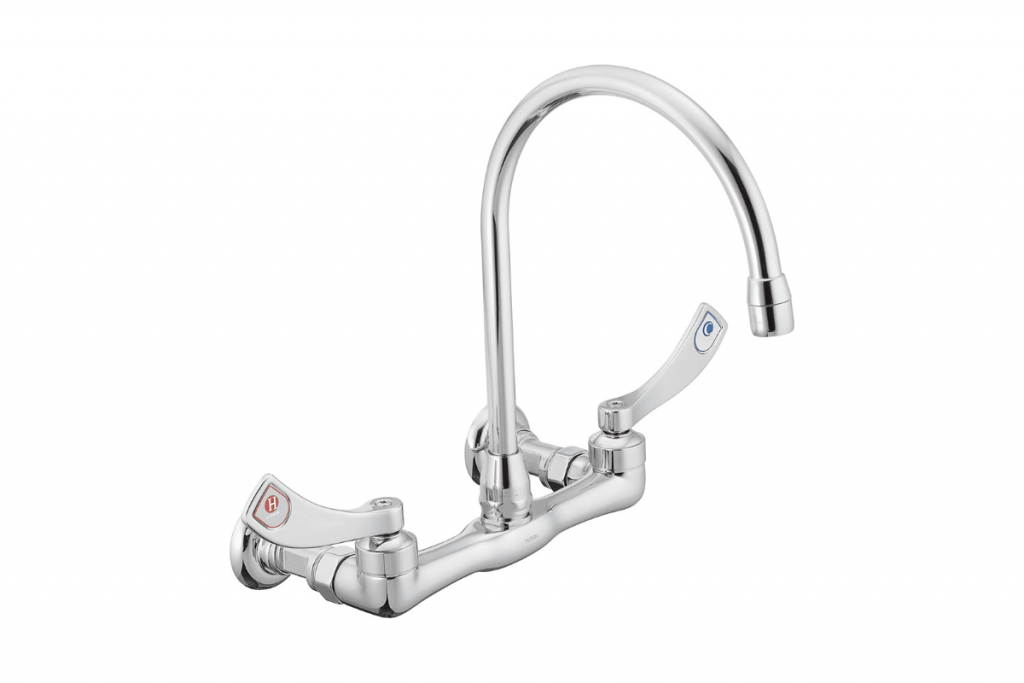 The wall-mounted faucet is installed above the sink, which is ideal for a small kitchen with limited countertop space. They come in a wide variety of styles, colors, and sizes to suit your options. The faucet is easy to customize and maintain. Be careful with the direction your spout points to minimize splash.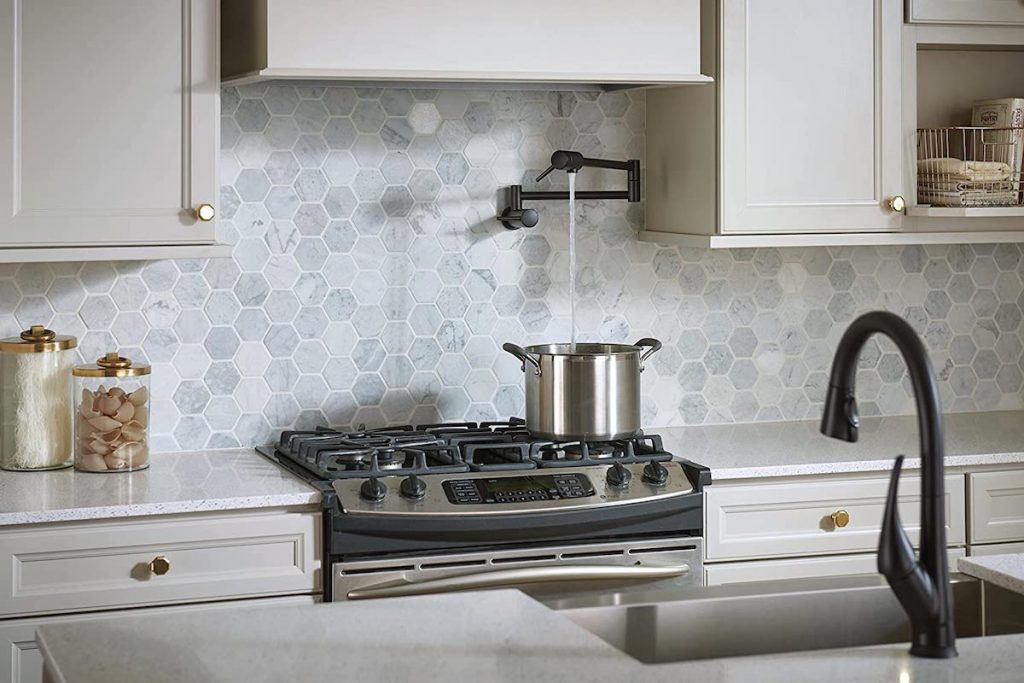 This faucet is designed to fill deep basins and comes with thin ling spouts. Pot filler faucets are ideal for commercial use, restaurants, or individuals with fast-paced kitchen use. The high pressure on the sprays provides high volume action, so you have to be extra careful where the faucet faces.
Cold Water Dispenser Faucet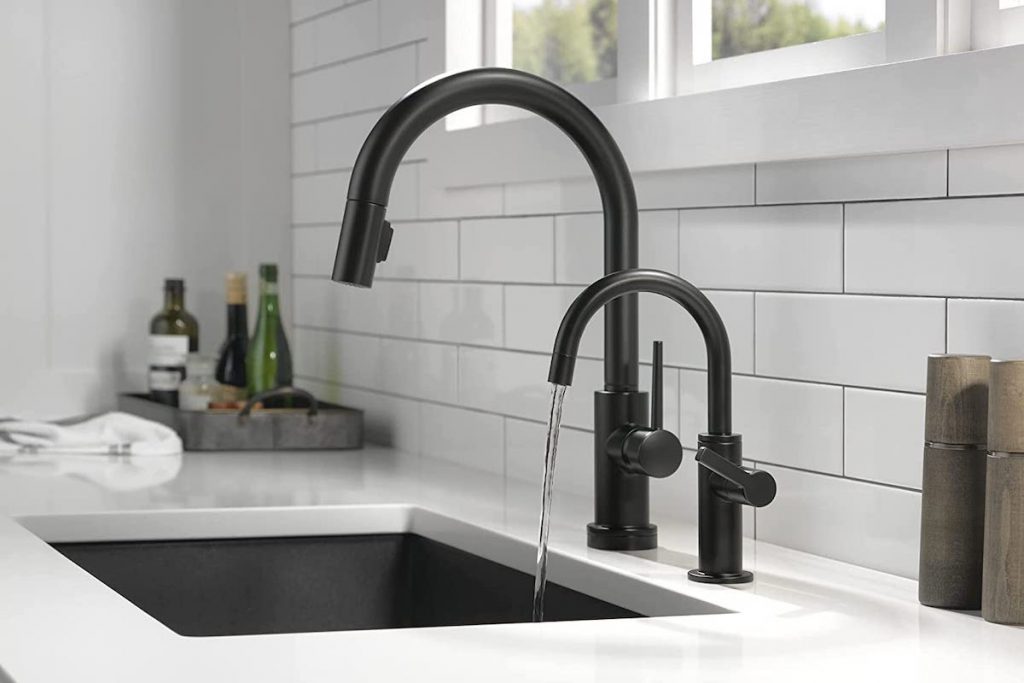 If you don't regularly use hot water, making them preferable if you mostly work with vegetables, fruits, and meat that only require rinsing, this sprayer is excellent for you.
Hot Water Dispenser Faucet
Invest in a basic hot water dispenser faucet and access ready to use hot water without any delays. With a hot water dispenser faucet, you can readily access heated water to wash those stubborn dishes or other warm water uses.
Faucet with Water Filters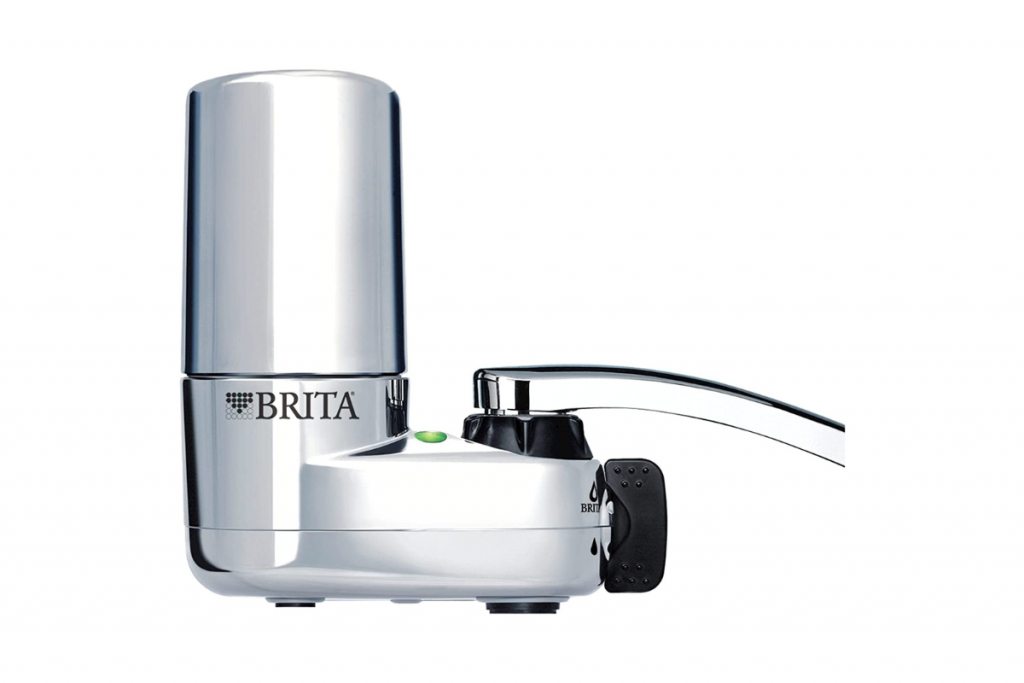 Do you want drinking water straight from your tap but aren't sure if the water source might be safe? Water filtered faucets have a pre-installed filter to ensure you access safe drinking water directly from the tap. Although they tend to be expensive, they come in a variety of styles and filters of course.
Commercial Kitchen Faucet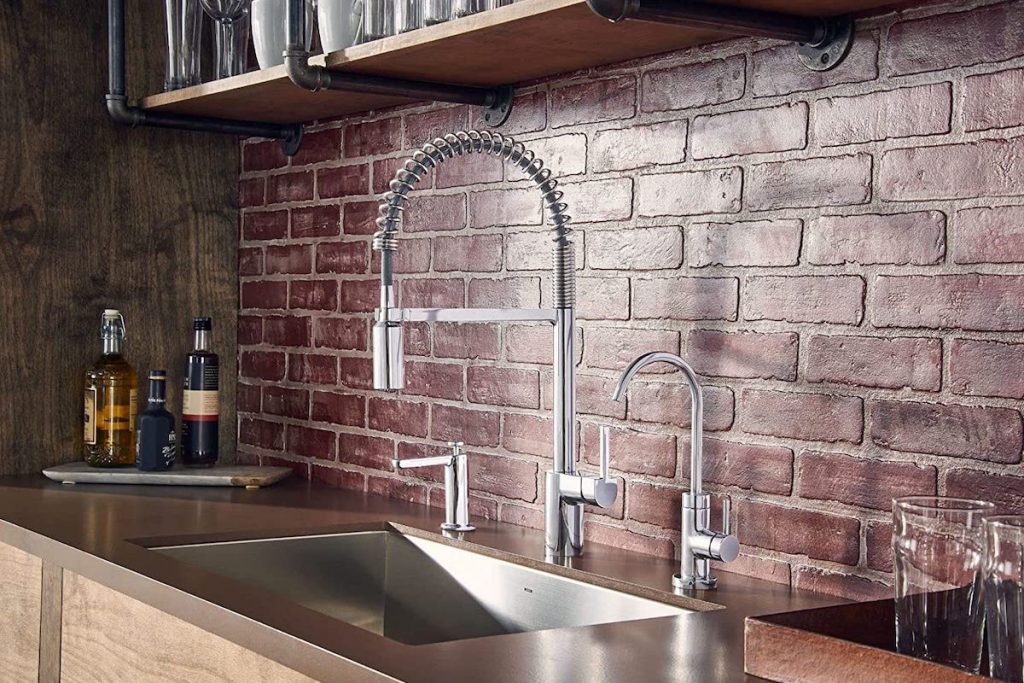 A commercial kitchen faucet offers advanced, sleek, and professional-grade design if you want nothing but the best in your kitchen. However, expect to dig deeper into your pockets, but the style is unmatched.
Having a top-notch kitchen sink and hands-free faucets unlock unlocks not only a whole level of convenience but also a classy appearance. They are a great investment for those who put aesthetics first during house decorating. Still, you need to ensure durability and reliability by choosing your products from the best kitchen sink brands. Whether you need to know the types of faucet or sink, we hope this guide is helpful.