A microwave with an inverter is an excellent choice because it delivers well-cooked food while lessening power consumption considerably. The Panasonic Cyclonic Inverter microwave oven is much more durable, powerful, and less expensive, with some really cool user reviews. It's an excellent choice for a family of 5 thanks to the larger space.
Are you in need of an inverter microwave oven? We look at the Panasonic Cyclonic Inverter microwave and some of its outstanding features. Read on.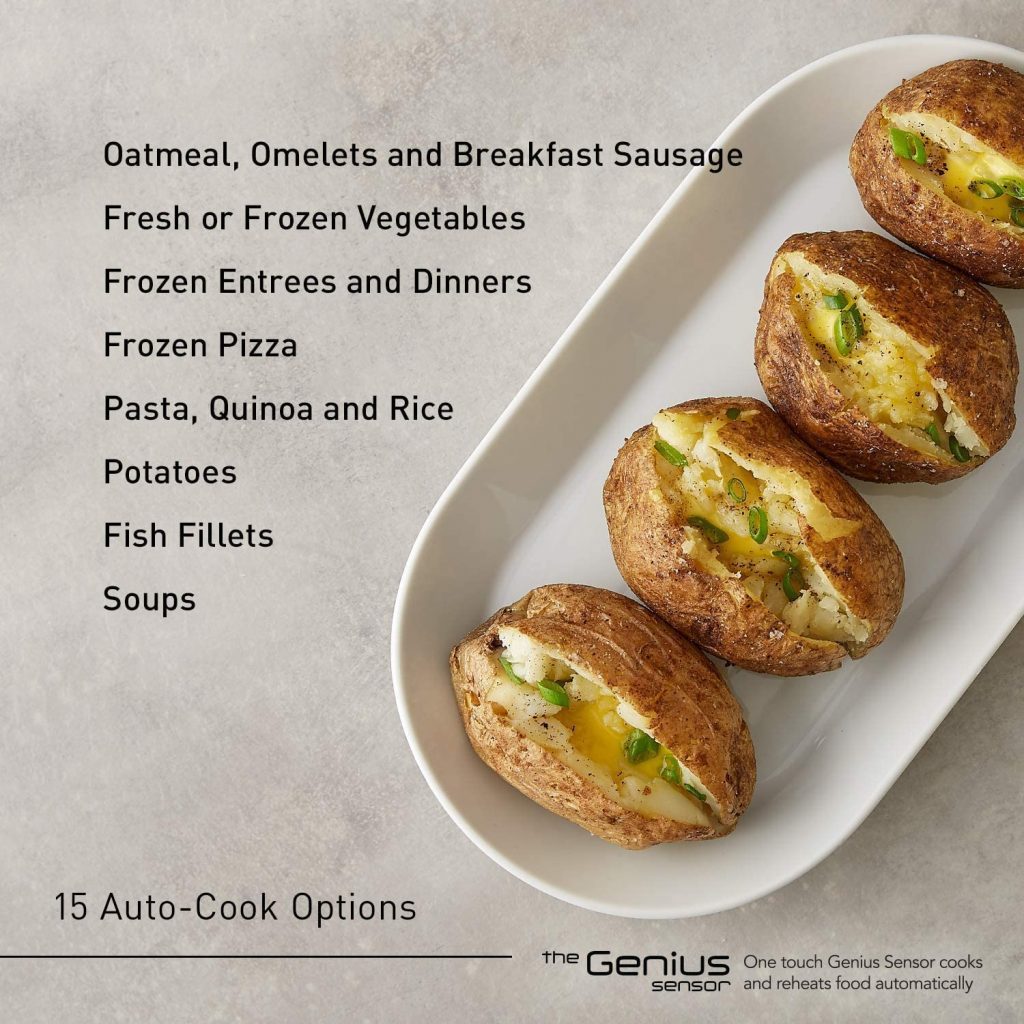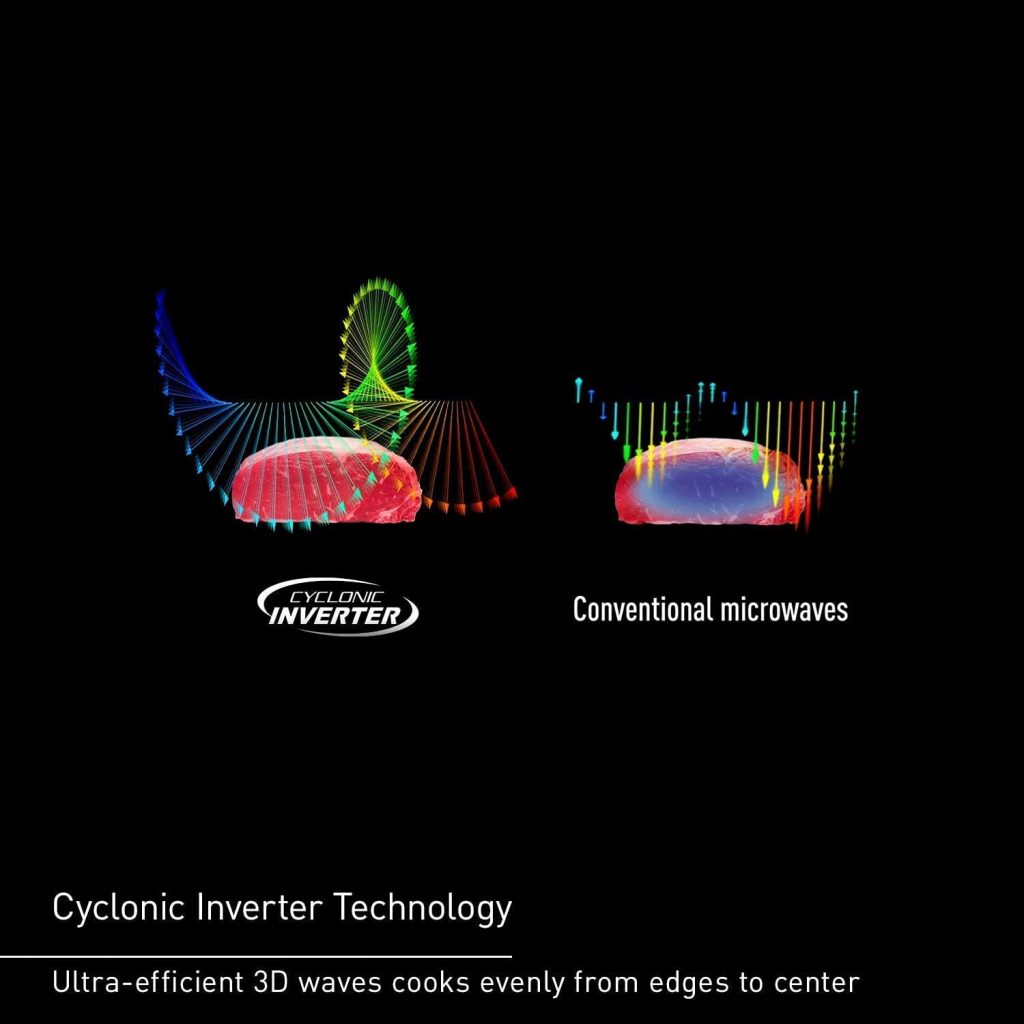 Cyclonic wave inverter technology
The Panasonic Cyclonic Inverter microwave radiate energy in a three-dimensional, circular pattern to ensure 360-degree heating. This technology aims to offer a controlled and efficient power supply without compromising the flavor and nutrients, giving you more flexibility to steam, poach or braise food. Also, the inverter ensures even heating by releasing a seamless stream of energy. This is the strongest point of the appliance and a major reason why customers love it.
Genius sensor
Another reason why you should consider choosing this microwave is the genius sensor that adjusts power and times depending on the food. It comes with one-touch cooking buttons that allow you to prepare the most delicious meals. Whether you want to make a frozen pizza, oatmeal, omelet, rice, soup, and frozen veggies, the genius sensor measures the humidity level in food and adjusts the heat accordingly.
Minimum footprint
Like most Panasonic microwaves, the NN-SN76LS offers a large cooking capacity without sacrificing the countertop space. It has 1.6 cubic feet, which is convenient for large baking dishes, or a 13.4-inch dishwasher-safe turntable will easily fit the dinner plate. The versatility of cooking capacity makes it suitable for many uses, whether it's at home or the workplace.
Turbo Defrost
The appliance also comes with the Turbo Defrost function, which uses a modern sequencing system that thaws food without cooking. This technique retains color and texture, allowing you to make multiple tasty dishes. If you want to melt butter, chocolate, or cheese for a recipe, this microwave won't disappoint. Turbo softens ingredients to the creamy, smooth finish that they need without overcooking them.
Sensor Reheat
Are you worried about wasting food? This microwave comes with a sensor reheat function that reheats leftovers without cooking them. Food won't turn dry, rubbery, and burned because it detects the humidity level and sets the heat accordingly without leaving the center soggy. Reheated leftovers taste great as freshly prepared food which saves time and effort. There's also a keep-warm feature that works great with soup, sauces, and hors d'oeuvres.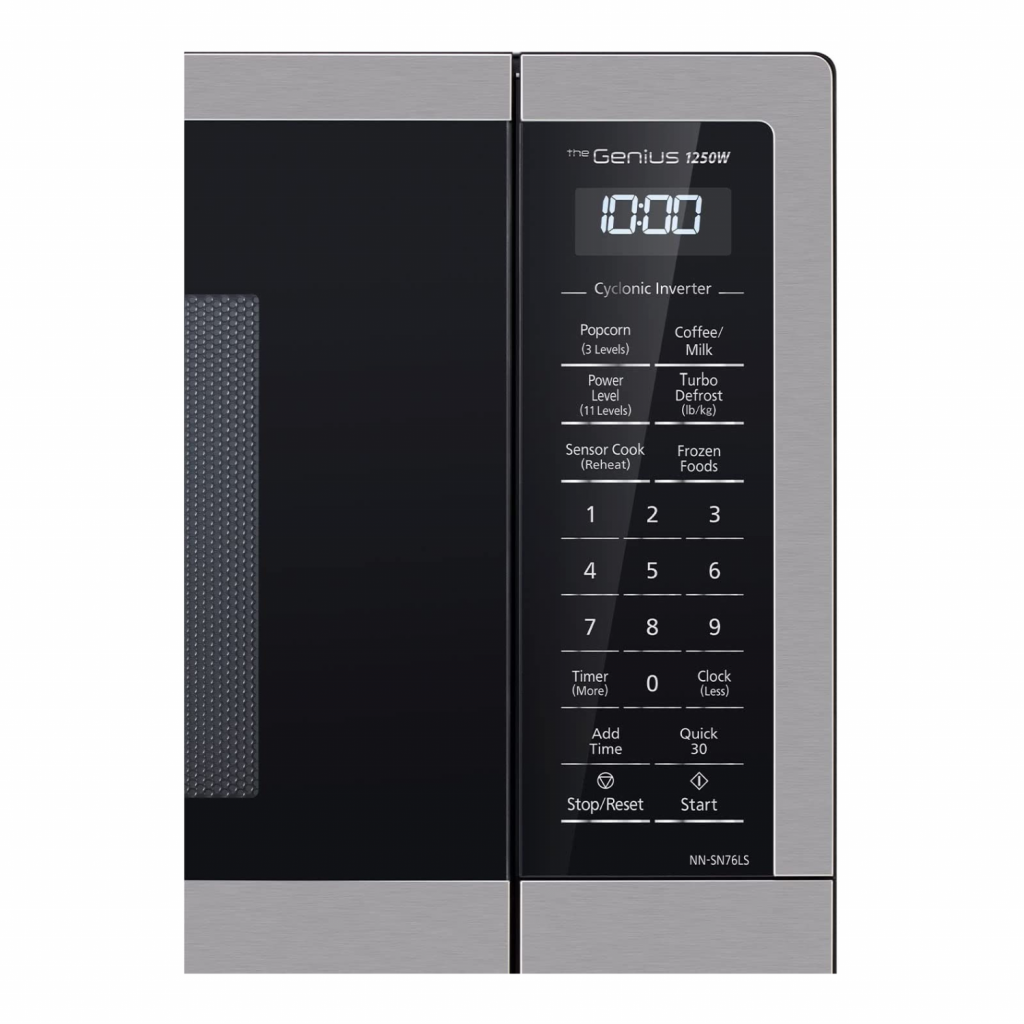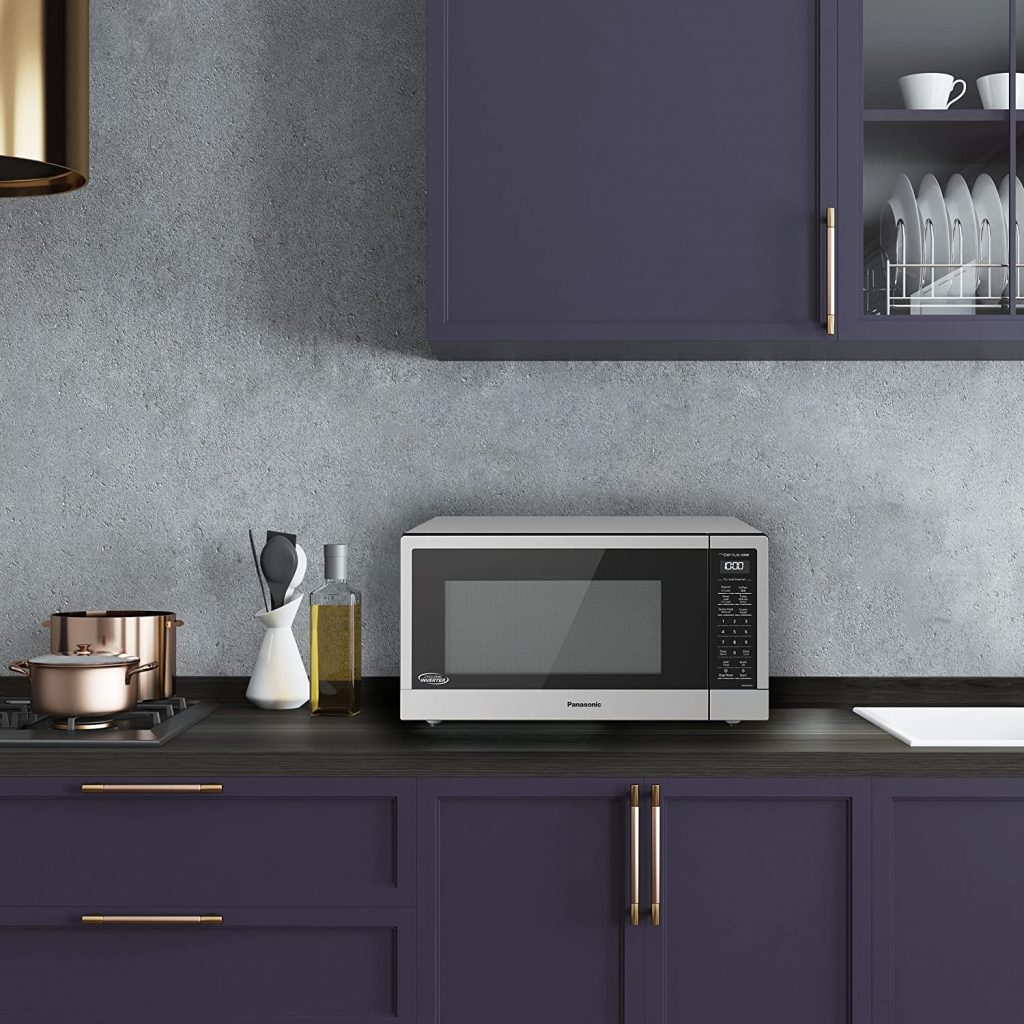 Comes with an elegant stainless-steel interior
It's easy to use with easy controls
Has the inverter technology that heats food evenly
Has the turbo defrost feature for harder food
It has a powerful motor
The Panasonic Cyclonic Inverter Microwave is among the best inverter microwave ovens of 2022 and a solid machine to have. It's easy to use and durable, and the inverter technology makes it a fan favorite. Besides, it comes from a reputable brand that makes quality appliances for kitchen enthusiasts. So, if you are considering having an inverter microwave oven, go for the Panasonic Cyclonic Inverter Microwave Oven.