The Thomson TFPC607 pressure cooker is an excellent addition to any modern kitchen. With its nine functions, you will have more fun experimenting with various cooking options such as air frying, pressure cooking, rice cooking, steaming, warming meals, and even yogurt making. The Thomson 9-in-1 comes with a classic pressure lid and an air frying lid to ease your cooking experience and retain every meal's natural flavors. Read on to discover some of the fantastic features and capabilities that make the Thomson 9-in-1 pressure cooker a must-have.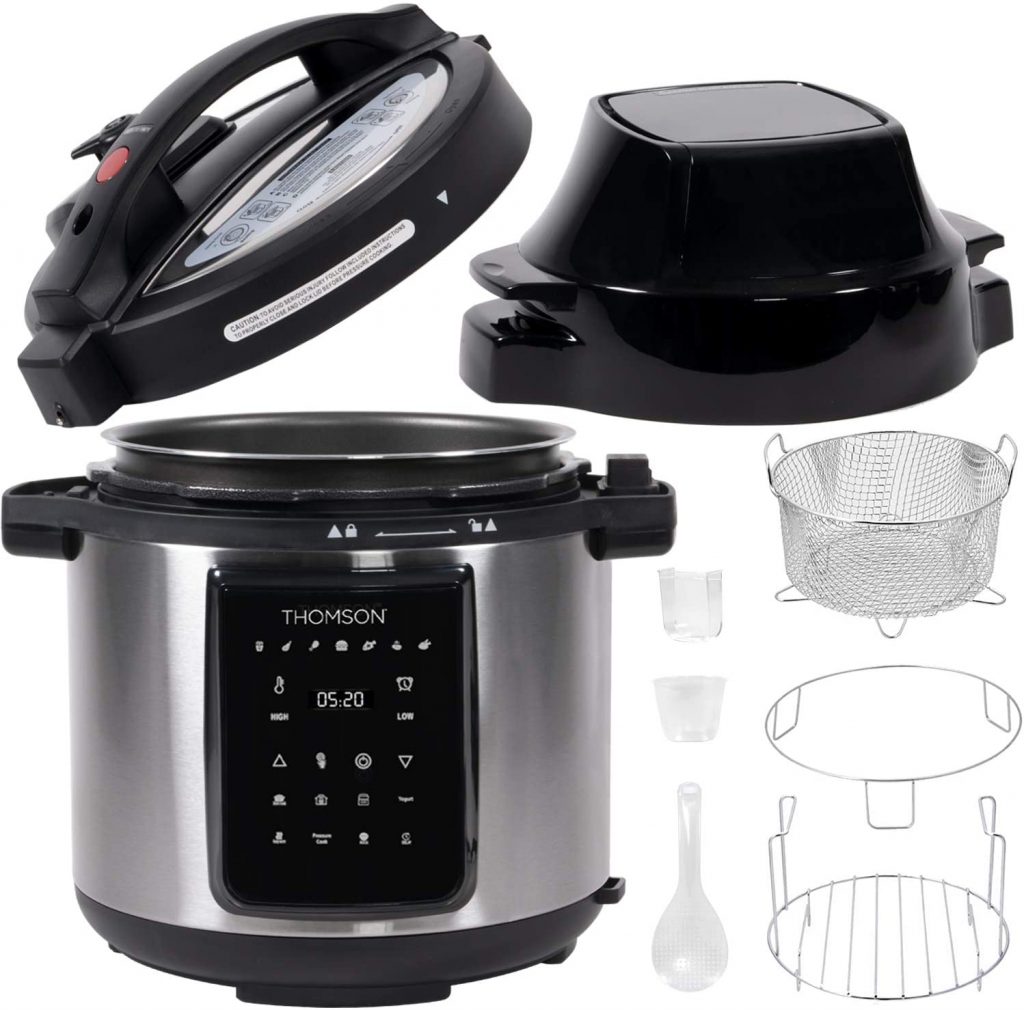 Multi-purpose build
The Thomson TFPC607 design incorporates up to nine significant features in a single compact build. Equipping it with the classic pressure cooker lid will allow you to pressure cook and slow cook your favorite meals, or you can use it as a rice cooker and as a steamer. Alternatively, you can switch to the air frying lid that uses cyclonic heating techniques with 1500 watts of power to ensure that your meal is consistently cooked on all sides. This pressure cooker also ships with a yogurt-making mode, which will come in handy whenever you want to whip up some yogurt or sour cream quickly.
Large capacity
This pressure cooker has an internal capacity of 6 liters which is large enough to accommodate a roasted meal for an entire family. Even with the substantial internal volume, this unit is still compact enough to fit on any kitchen countertop perfectly. Its dimensions measure 13.38 inches by 12.2, with a height of 14.56 inches. This also makes it much easier to store the unit in any of your kitchen storage spaces without much of a hustle.
Quick cleaning
The inner pot on this unit is double-coated with a nonstick PFOA-free lining that prevents food from sticking onto the pot. This makes it much easier to wash the inner pot by hand without specialized cleaning equipment. The inner pot is also dishwasher safe, so you can simply chack it in with the rest of your dirty dishes. The Thomson 9-in-1 has a plastic receptacle on its underside to collect the hot water droplets from the pressure release mechanism instead of just letting them stain your countertop.
Digital display
This pressure cooker features a digital display which makes it easier to program the unit. The pressure cooker can automatically detect which lid is in use and display the various cooking options on the screen for faster operations. The unit also ships with a detailed manual to guide you through all the options in the interface, allowing you to unlock new meal options that you might want to try out.
Extra accessories
This unit ships with a free measuring cup, dipping rack to elevate food while air frying, a frying basket, a plastic spoon, and a lid stand to hold the pressure cooking lid while it's hot.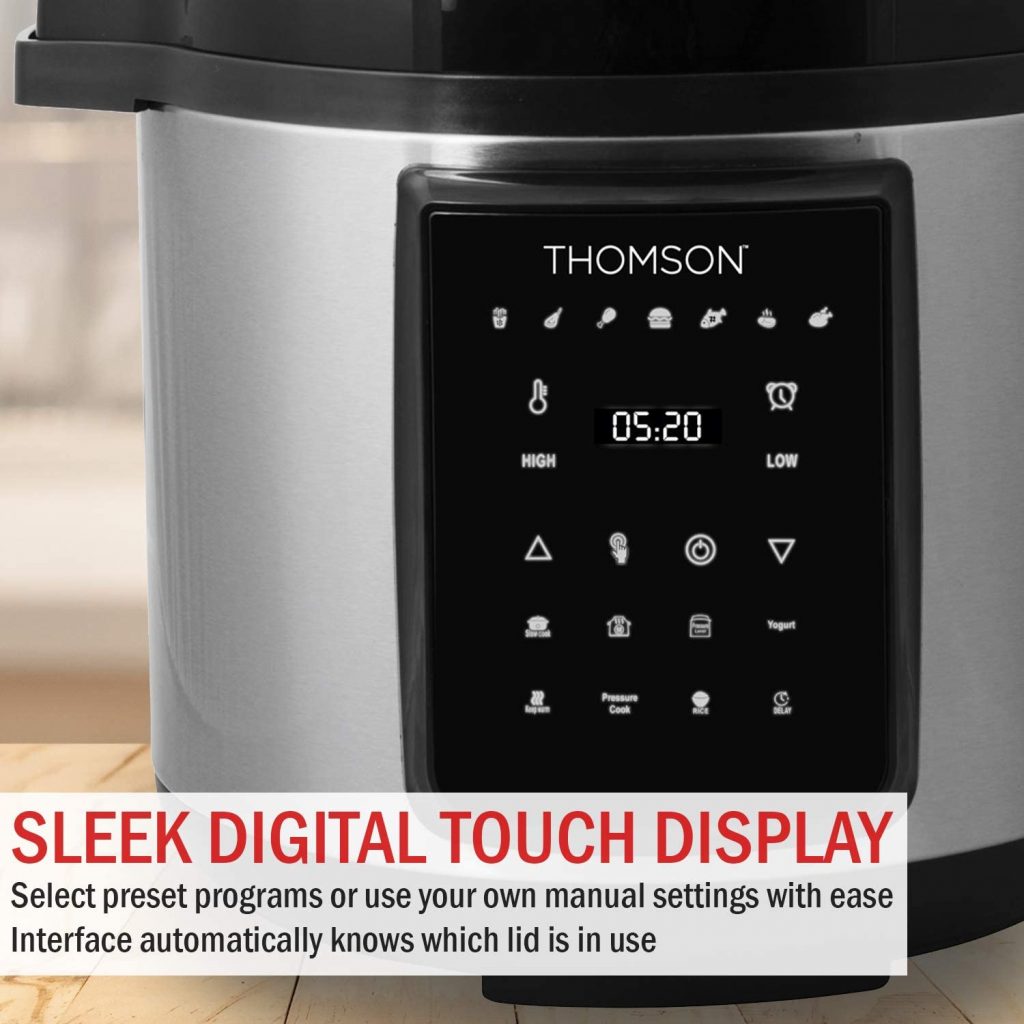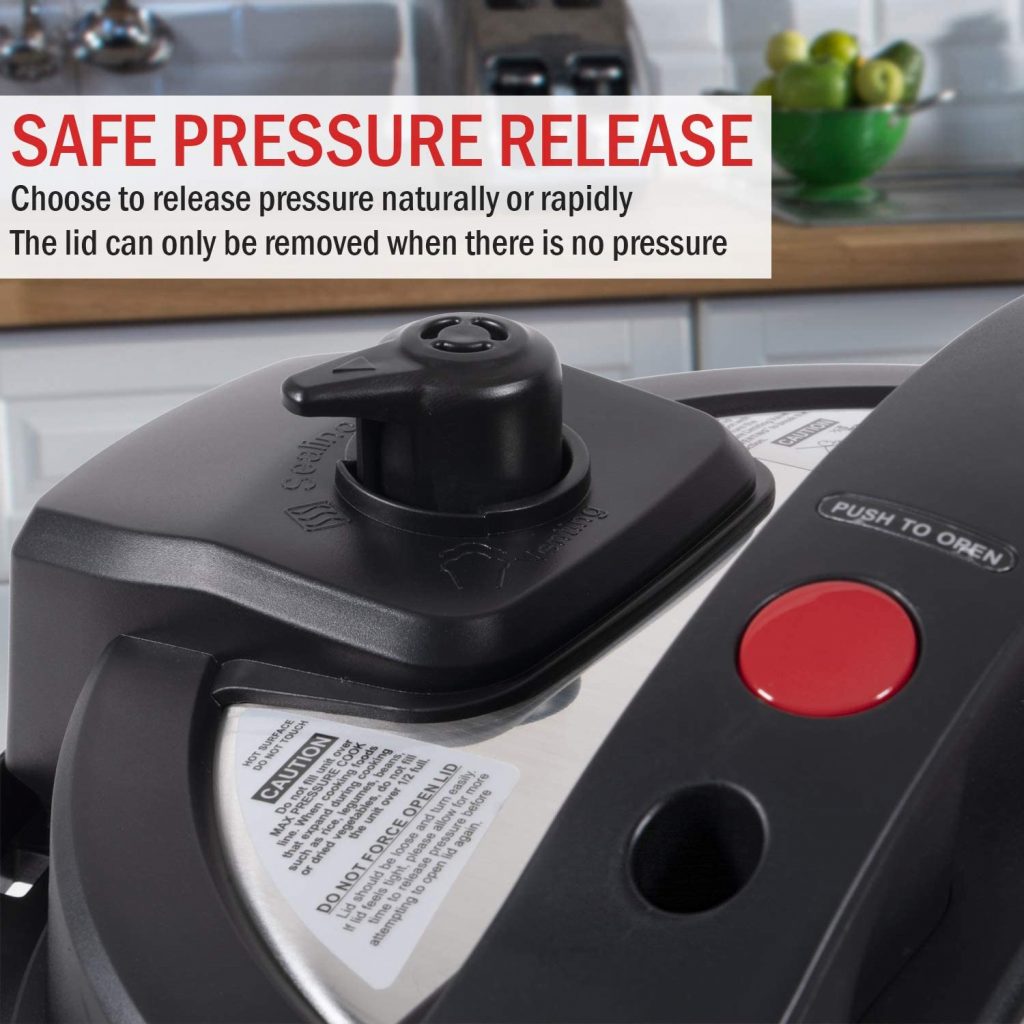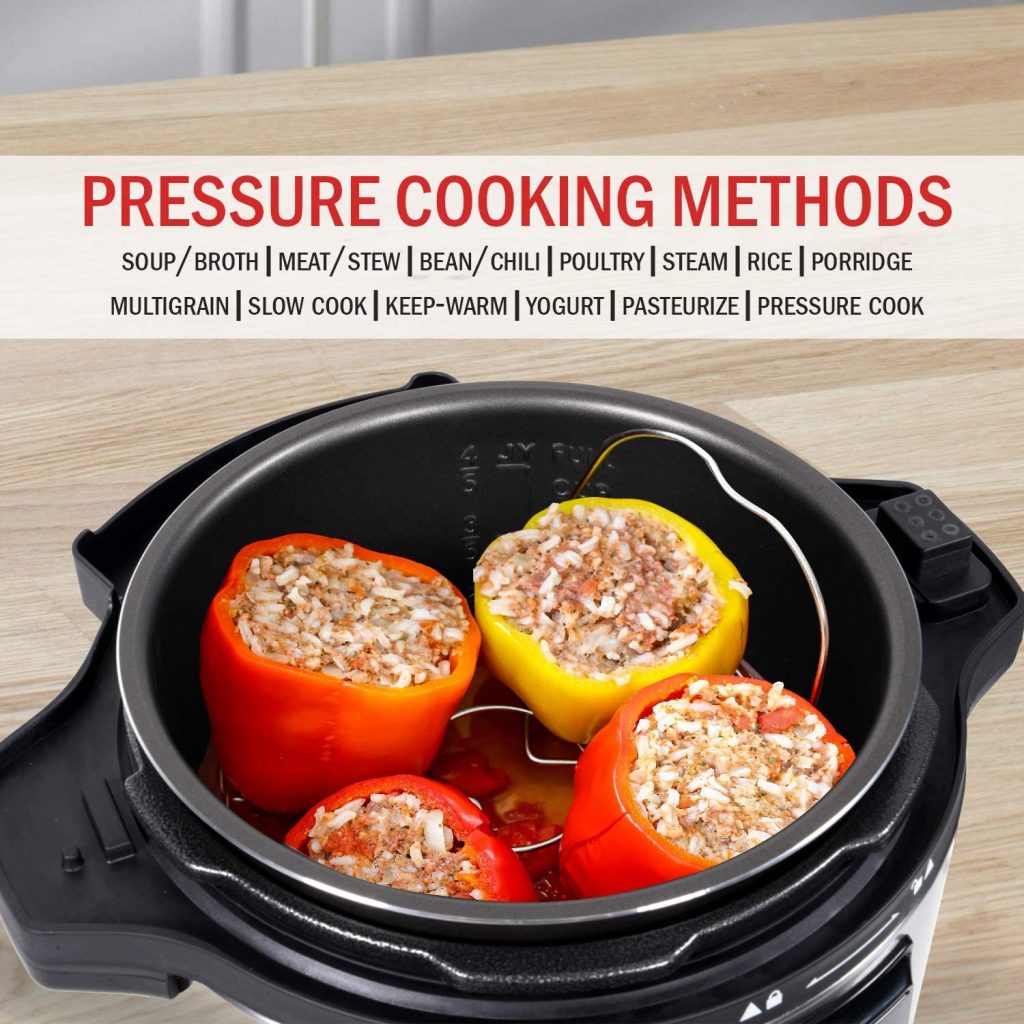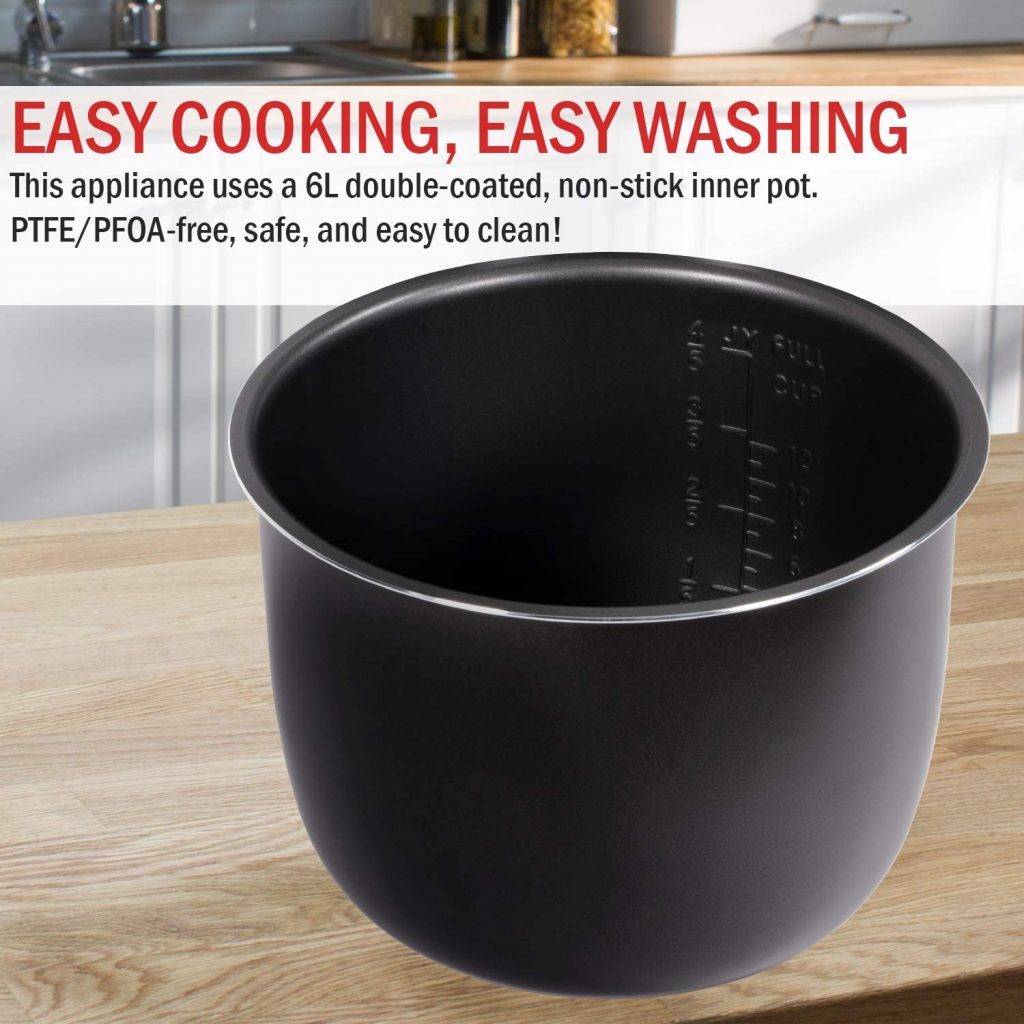 Convenient 6-liter cooking capacity
Up to 9 customizable cooking modes
Ships with extra cooking accessories
The unit lacks a cookbook with detailed recipes that you can try out
The Thomson 9-in-1 pressure cooker promises to transform how you prepare your favorite healthy meals. Not only can you prepare more recipes with this unit, but it is also healthier to use the air frying option as it requires less cooking oil compared to conventional cooking methods while still guaranteeing flavor retention in every meal.  Go ahead and spruce up your kitchen game with this pressure cooker.