If you are fond of iced coffee during those hot summer days and convenience is your top priority, you may need to invest in De' Longhi ECAM37095TI Fully Automatic Espresso. This Italian espresso machine remains the number one superautomatic in the market, allowing you to actually prepare relaxing iced coffee. Plus, the product features a milk frothing system for precisely textured cappuccinos.
Let's have a look at more cutting-edge features that DeLonghi Dinamica Espresso offer seasoned espresso aficionados and novices alike.
Built-in Grinder        
One of the essential features of De' Longhi ECAM37095TI is the integrated grinder that features 13 customizable settings. This way, you have complete control over the espresso to fine-tune your grind. Per se, your preferred coffee beans are finely grounded for enhanced taste.
Besides, the conical stainless steel burr grinder features steeper sides to ensure the coffee beans don't get stuck. Hence, the natural taste of your preferred coffee beans is preserved for an enjoyable brewing experience.
Highly Versatile Machine
When it comes to versatility, this product is top-notch as it lets you prepare an array of custom brew strengths. Featuring 16-one customized coffee drinks, you can make pure black coffee, milk froth, latte, cappuccino, iced coffee, flat white, regular coffee, and many more brews that suite your needs in just a single touch.
You only need to select your preferred coffee and froth and let the De' Longhi ECAM37095TI Espresso do the rest for you. Each variety comes with a pre-set recipe in it to ensure all your needs are prioritized. For milk coffees, you can enjoy Latte Macchiato, Cappuccino, Espresso Macchiato, and Flat white, to mention a few.
Novices and black coffee lovers are not entirely left out since the Italian espresso presents you with 2X Espresso, Doppio+, Long, and Coffee. You can have your brew in both froth and black by only dispensing hot milk or water.
Adjustable coffee settings
Just because the De'Longhi Dinamica Plus Espresso Machine has pre-set recipes that automatically make coffee doesn't mean you can't prepare your latte or cappuccino the way you like it. The control panel that the machine presents lets you have control over the quantity and aroma of your desired coffee.
With the adjustable coffee settings, you can make your coffee milder or stronger contingent on your taste. Besides, you can adjust the quantity of coffee you want to make, be it a large mug or a shot-sized serving. Thanks to the adjustable coffee spout from 84 to 135mm, you can configure coffee that fits different mug sizes under it.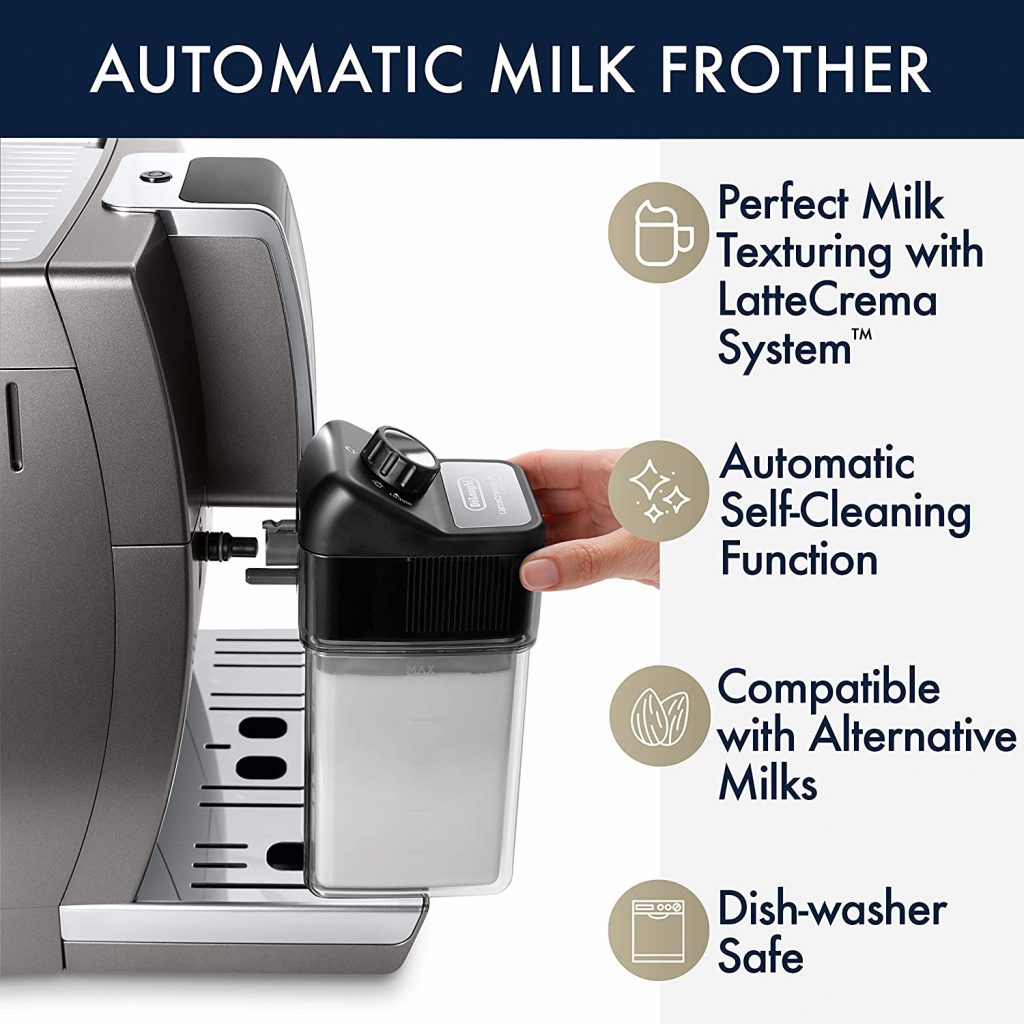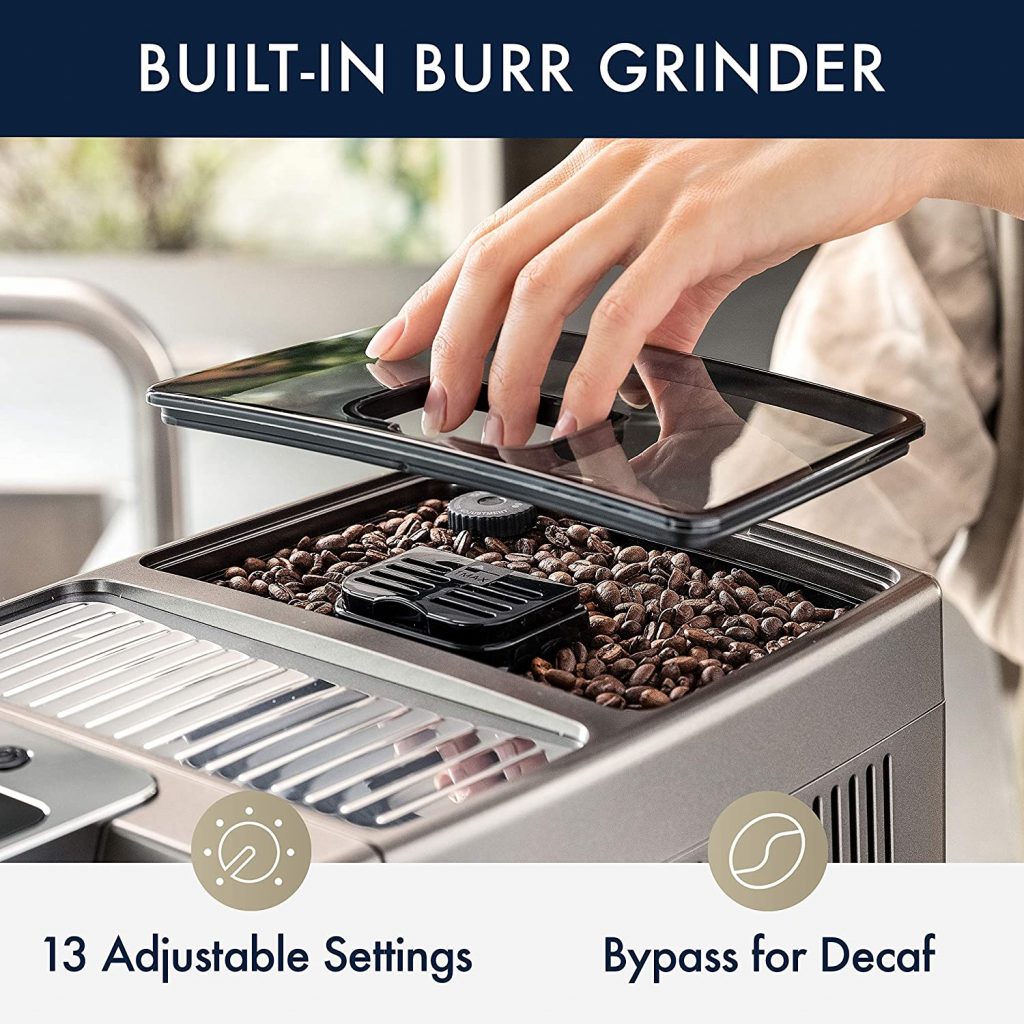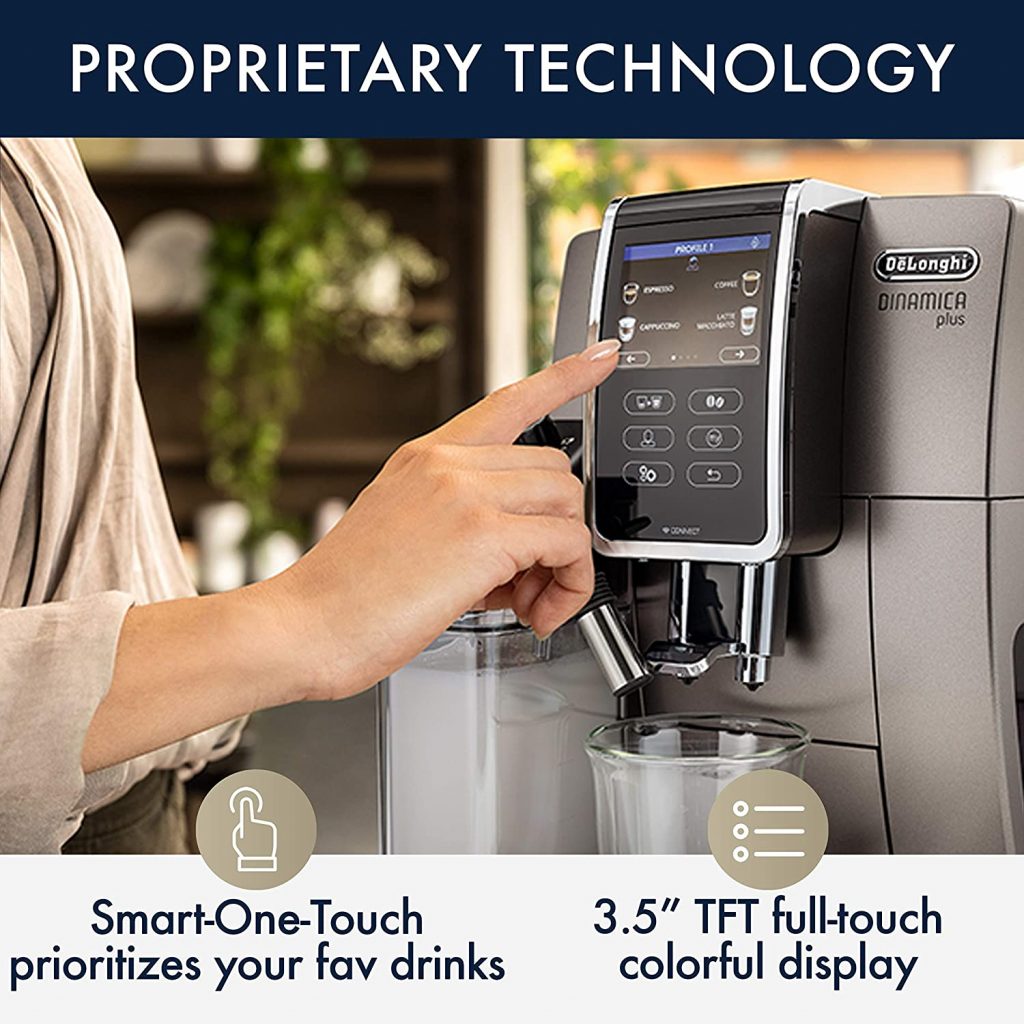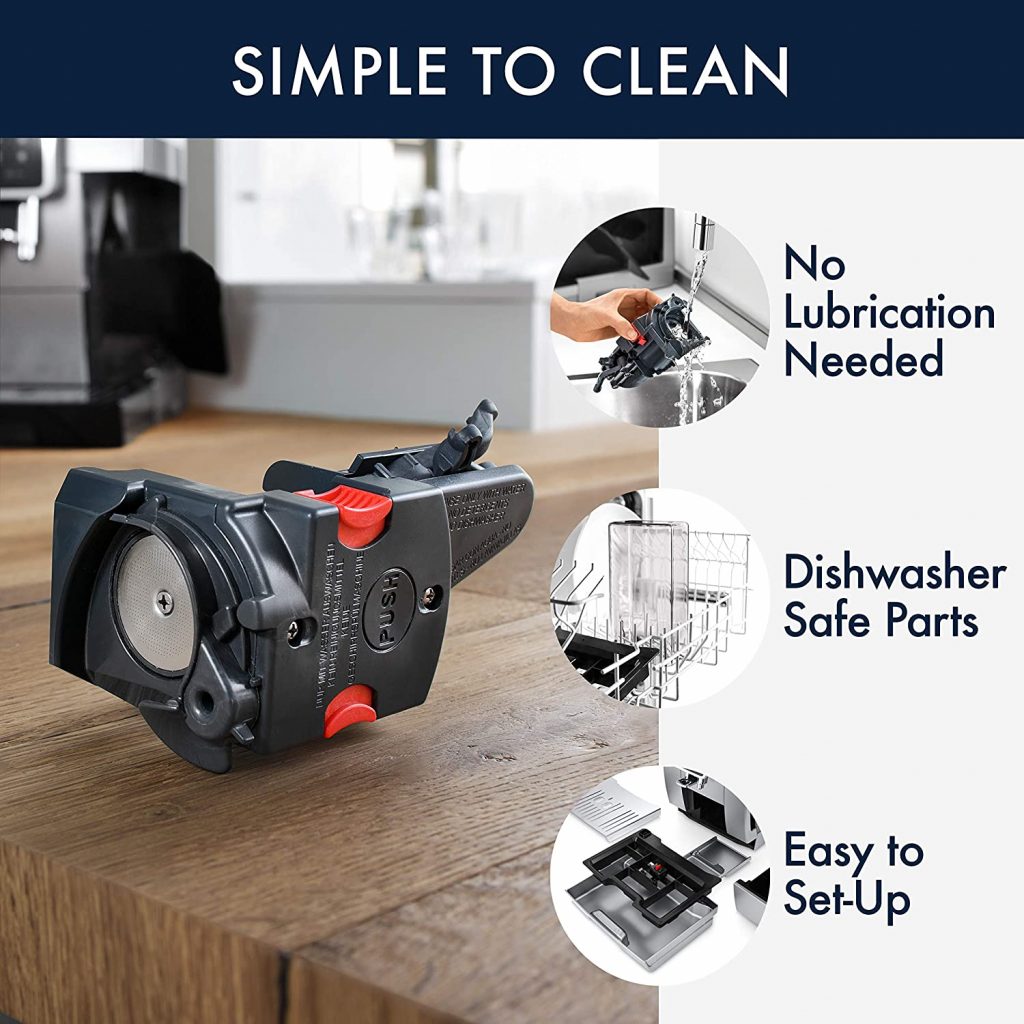 Adjustable coffee settings
The 16 customized coffee drinks let you can prepare a selection of brews
Built-in grinder provides you with richly flavored coffee
High-quality components
Has a descaler
If convenience is your priority, you can confidently go with the De' Longhi ECAM37095TI Espresso machine. The Dinamica Plus is built with the user in mind thanks to the smart control that features Bluetooth connectivity. While within range, you can access certain brew settings and features through the DeLonghi Coffee Link App at the comfort of your seat, taking your brewing experience to a whole new level.