Cookware sets are usually available in sets of 5 to 15 pieces, ranging from $100 to several hundreds of dollars. Because different sets vary in quality and price, finding the best cookware set can be difficult.
If you are looking for the best cookware set under $500, check out the Ninja Foodi NeverStick Cookware set that includes 16 pieces. The set contains a wide range of cookware, including saucepans, sauté pans, fry pans, and stockpots. To learn more, read the Ninja Foodi NeverStick 16-piece Cookware Set features below.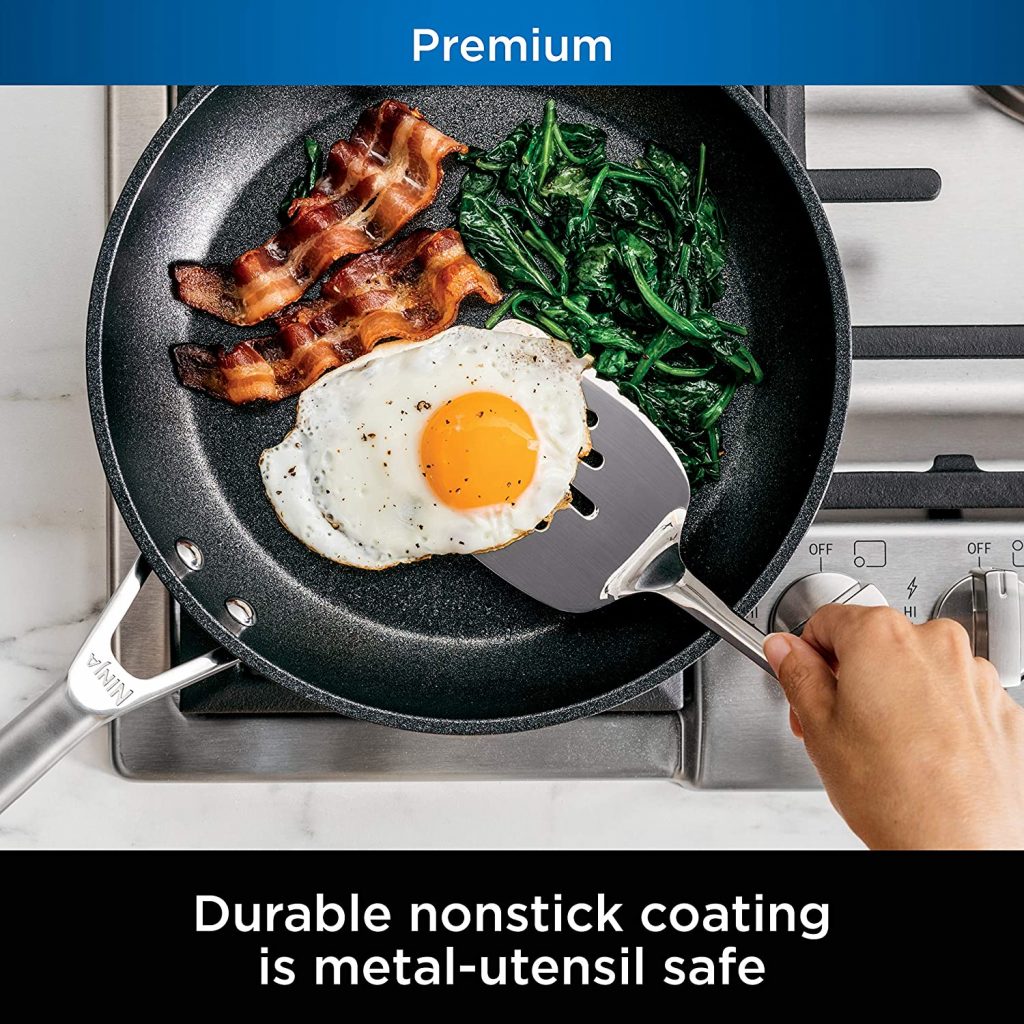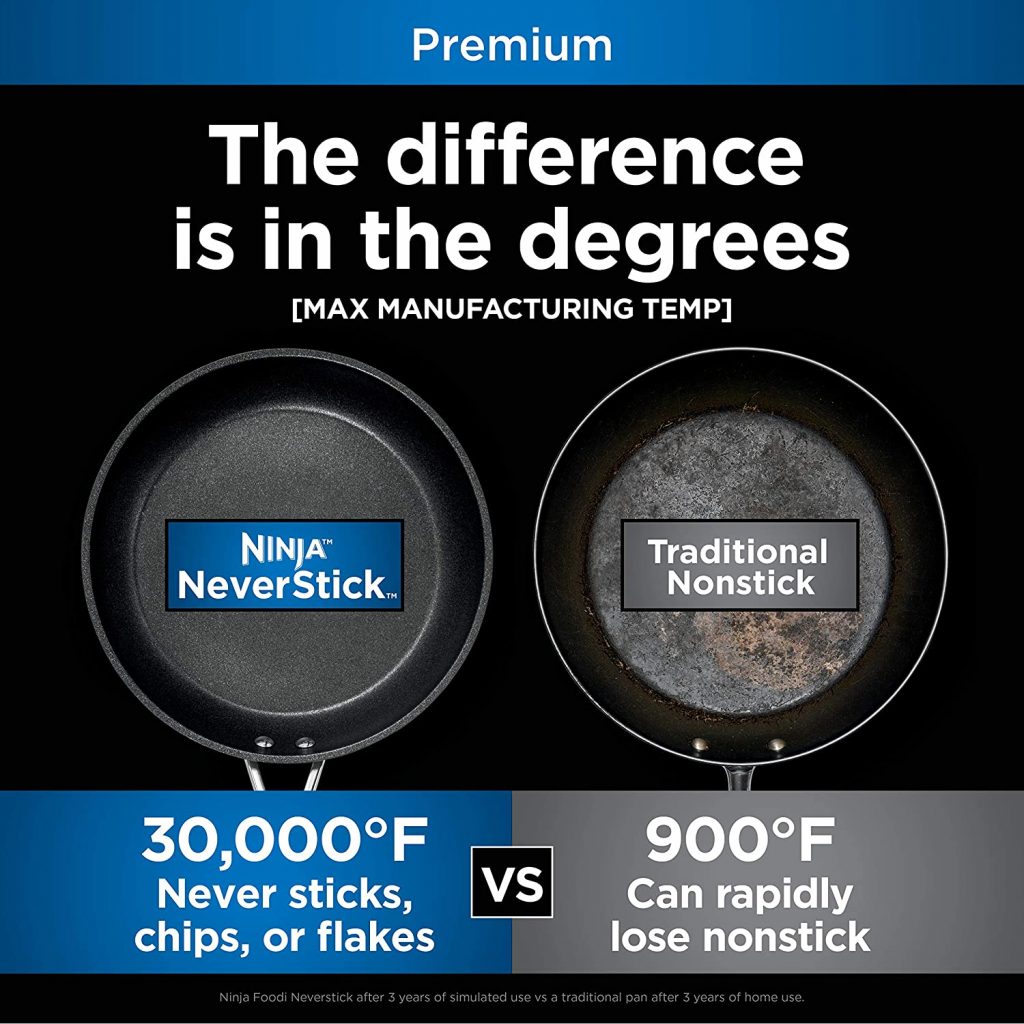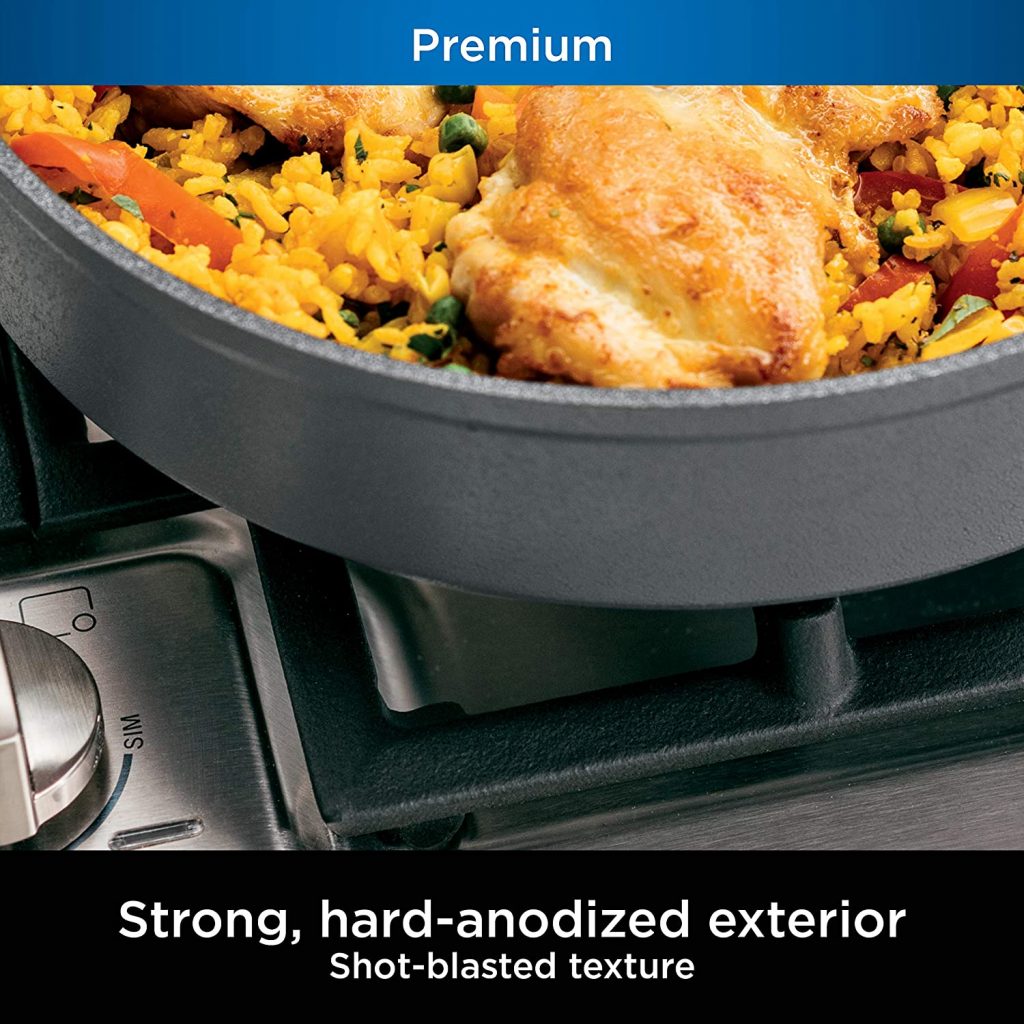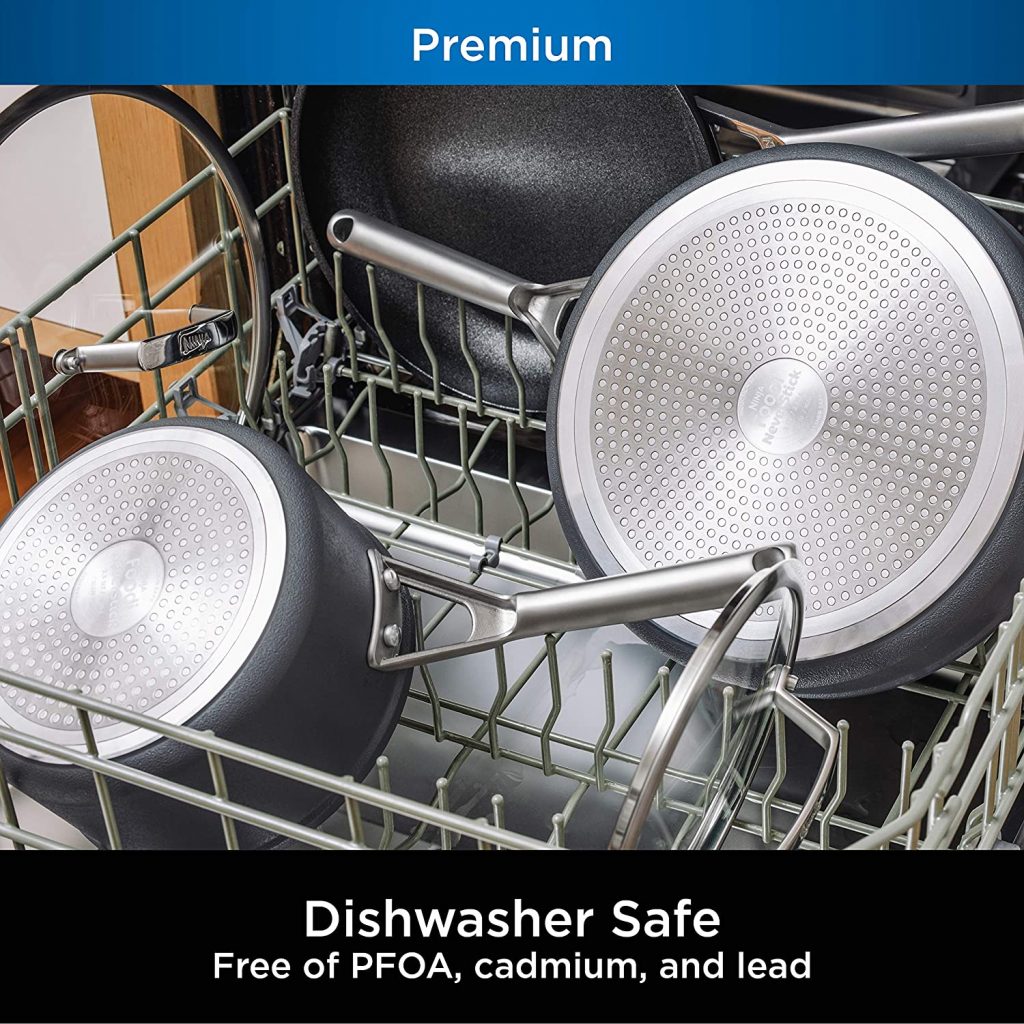 Let's get started…
NeverStick Technology
The cookware is created using NeverStick technology that involves a high temperature of 30,0000F compared to 9000F in traditional nonstick cookware.
NeverStick technology ensures the ceramic particles are heated to a maximum temperature of 30,0000F to create a super-strong surface that won't easily chip off.
Ninja goes ahead with a bold claim that the hard-anodized exterior is twice stronger than stainless steel. A user adds that even if they switch the pan to cook under the same heat as a stainless steel pan, it does not warp.
The nonstick coating makes it one of the best cookware set for a glass top stove. The cookware is safe up to 5000F, which is really impressive. Move from a stovetop to an oven day after day without any worries.
Excellent performance
According to users' reviews, this set features a comfortable design from handling to how food comes out evenly cooked. The forged aluminum design ensures even heat distribution throughout the pans and pots, so food comes out well-cooked.
The base features a heavy-gauge 4.5mm aluminum, which is arguably the thickest in its range. This offers better heat retention to prevent hotspots for even cooking. You can use the pans to finish cooking meats in the pan, brown toppings, or bake as you like.
There are glass lids for both the sauté pan and stockpot with a 13-mm thick metallic rim to conceal heat and flavors and prevent splatter. Besides, a cover helps food cook faster as you watch how food is cooked through the transparent glass.
Stainless steel handles
You don't have to worry about burning your fingers using these pans and pots, thanks to their premium stainless steel handles. They are designed long to keep your hands far away from the heat source. Generally, the premium cookware is built to last with an extremely sturdy exterior that resists scratches.
Dishwasher safe
Having the dishwasher-safe feature saves you time and energy. When you don't have time to scrub all those pieces with a hand, you can just pop them into the dishwasher. The good thing with the set is it won't be sticking food, meaning you don't have to clean regularly.
Offers excellent results
Built to last
It has a nonstick surface
It's dishwasher safe
The Ninja Foodi NeverStick set is durable and won't be losing its nonstick in your food. The sleek design gives it a modern look, so you can expect it to add an aesthetic sense to your kitchen. Although some cookware might feel heavier due to the base, you should get used to it.
It's definitely worth the award for the best nonstick cookware set.