Are you fond of juices and would like to take your juicing to a whole new level? Well, Omega 365 Juice Extractor has everything you'd need. This machine allows you to prepare vegetables, fruit, and leafy green juices easily and quickly for a healthy living experience.
Plus its multipurpose function, you can enjoy a variety of nutritious meals made from nut butter, pasta, nut milk, and fruit sobers. Your kids are not entirely left out since Omega 8-in one slow masticating juice Extractor allows you to prepare baby foods that are grind to a smooth and delicious nutritious meal as well. To find what makes this product outstanding, let's have a look at some of its unique features.
Features of Omega 365 Cold Press Nutrition System
Powerful 3-Stage Auger
Featuring a 120 watt, Omega 365 Cold Press Juice Extractor has enough power to juice nearly everything you through at, from carrots and apples to leafy greens. The machine ensures that more juice is extracted from your veggies and fruits, which offers a greater juice output. What's even more interesting is that your juice has less foam and an enriched taste, providing you the satisfaction you deserve.
Cold Press Technology
Thanks to the cold press technology that comes with this product, air and heat exposure are eliminated to help increase the content of nutrients, enzymes, and vitamins in your juice. As such, you are provided with a total wellness solution that will enhance your quality of life. It only takes a glass of juice with leafy vegies and fruits extracts to get your nutrients restored.
Convenient for Storage
Another great feature that comes with the Omega 365 120 Watt Juice Extractor is its convenience for storage. You will undoubtedly appreciate how every accessory in this machine neatly fits into a uniquely designed cube. This makes the nutrition system compact and easy to carry around, making it ready for use every time you need a refreshing and nutritious meal.    
Easy to clean
Once you are done preparing your juice, you can clean up your machine in a breeze with a quick sink rinse. Additionally, you can speedily clean your juicer accessories by placing them in the top rack of your dishwasher and clean with no fuss.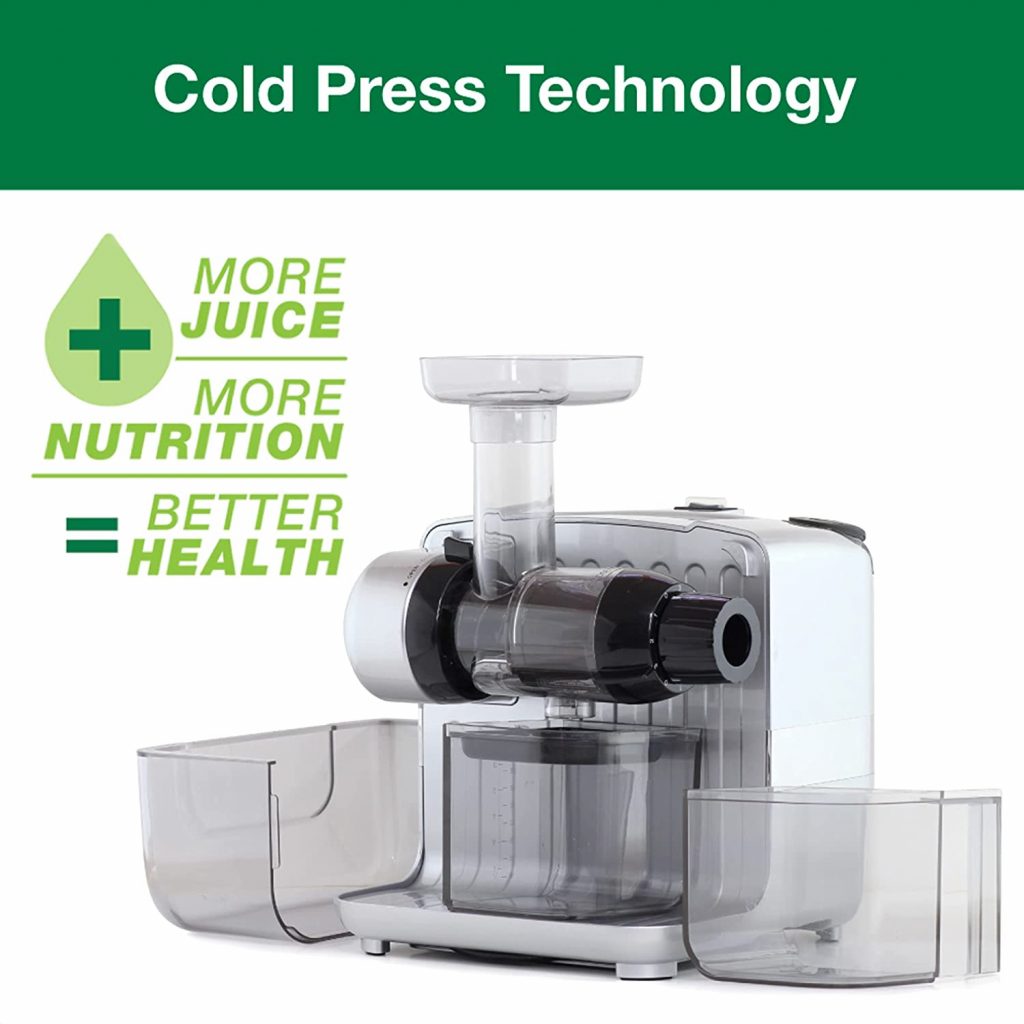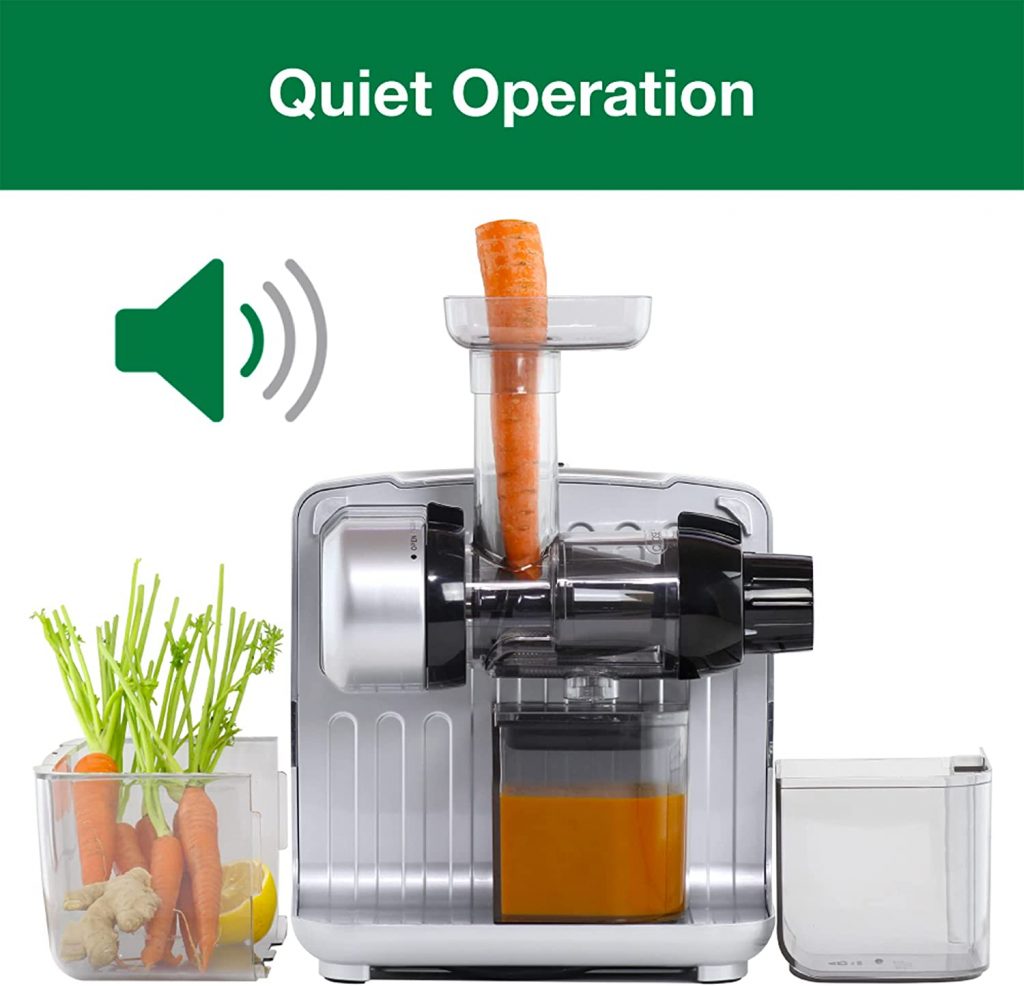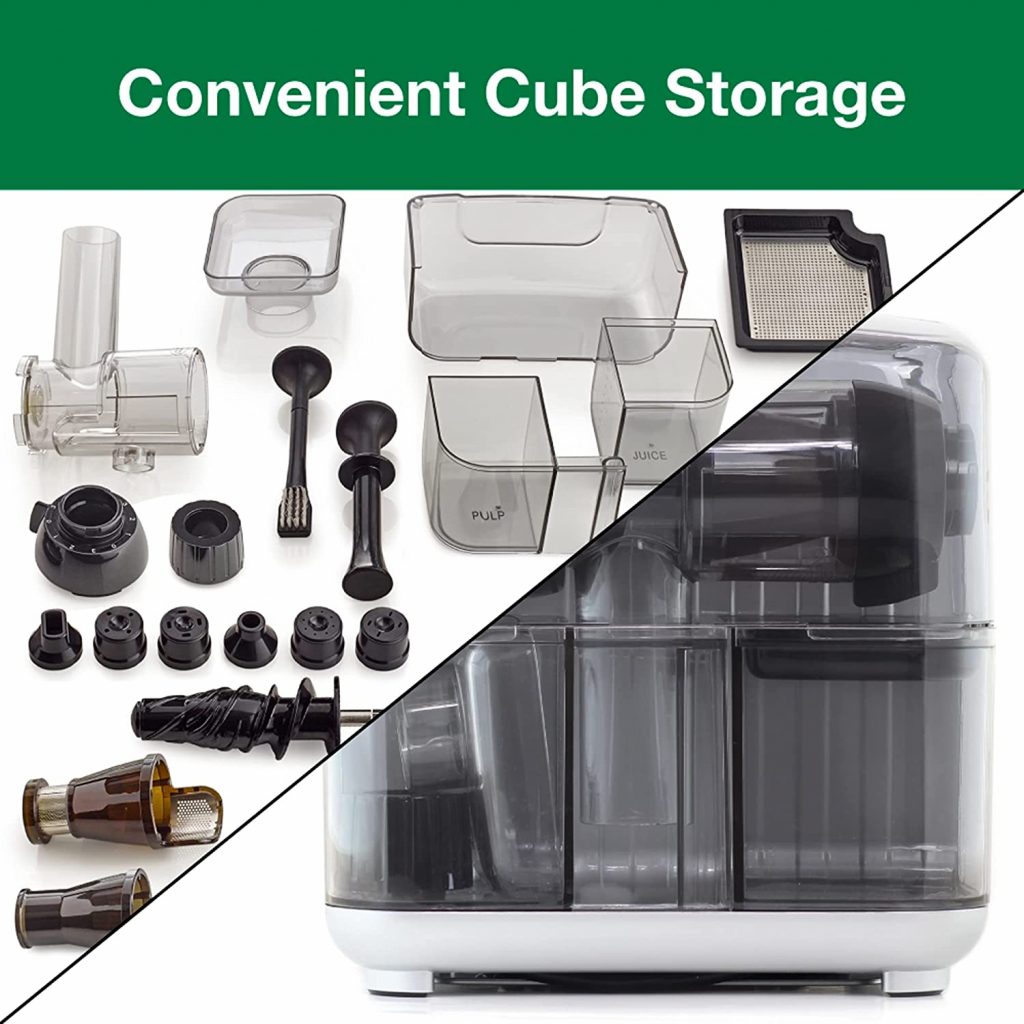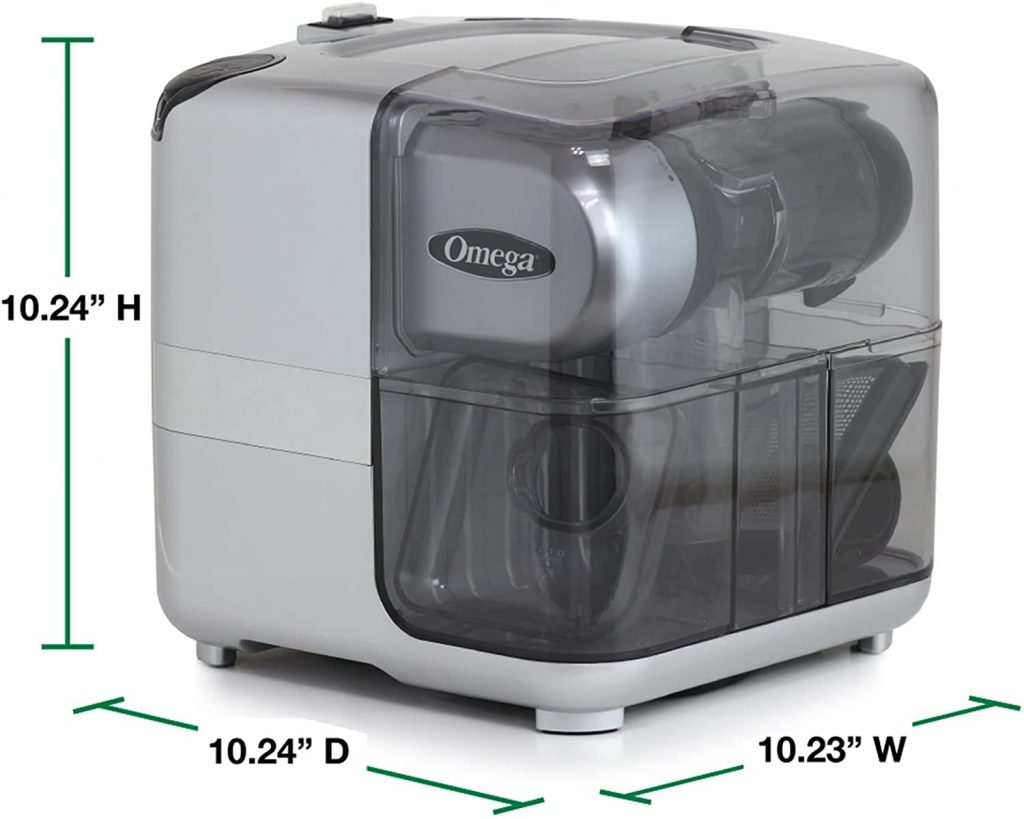 It is easy to clean
Features 8-in-1 function to juice everything you need
It is convenient to carry around
Cold press technology ensures your nutrient is in the right contents
It extracts more juice with an excellent taste
Quiet operation
A review by one of the customers claimed the machine to be a bit slow
Most masticating Juicers are large and heavy, but Omega 365 cold press Juice Extractor breaks that mold. This machine packs a decent power weighing only 20 pounds into a compatible and more nimble nutrition system without letting you dive deeper into your pockets. Besides, the machine is constructed with silver, giving it an elegant design to add a modern look to your kitchen décor.