Are you looking for a perfect blender that won't break your budget? Consider the Ninja Foodi SS100, which is versatile and effective for smoothies. The blender has a lot of useful features that make it among the best Ninja blenders on the market. Apart from acting as a smoothie blender, it's also a nutrient extractor with a better breakdown for smoothies, extractions, and frozen drinks.
The powerful motor and the upgraded hybrid edge blades make the Ninja SS100 process thicker blends. This review looks at the features that make the Ninja Foodi SS100 smoothie blender stand out. Let's get started.
1100-Watt motor
One of the things behind the power of this machine is the 1100-watt bowl maker that can handle all kinds of ingredients. It's enough power to power through iced ingredients, frozen fruits, fibrous vegetables, and seeds. The company also uses the SmartTorque technology needed when you have heavier components and want the machine to stop working.
Built-in Tamper
The smoothie bowl maker comes with an in-built tamper that blends and powers through frozen ingredients even if less liquid is used. This makes it ideal for making thick bowls, nut butter, and ice cream. A few users say that making the thick smoothies is a bit complicated, and you may first need to familiarize yourself with the Power Nutri Bowl. The top comes with a spatula that one can use to dislodge the ingredients sticking on the sides.
Auto-iQ programs
This is among the best appliances for beginners, featuring the intelligent four auto-iQ programs. With these, you don't need to worry about the settings and just have to put in the ingredients and press the start button. The one-touch operation is easy to use, and you extract maximum nutrients from fruits and vegetables. The 4 preset auto-iQ programs include extract, smoothie, spread, and bowl.
Two blenders in 1
This revolutionary blender combines two appliances in one. It means you can attach two appliances on the same base. It's you to decide whether to blend in a nutrient extractor cup or a smoothie bowl make. This is a great feature because these two containers are easy to take on the go, as lids are also included.
Easy cleanup
Are you worried about how much cleaning is required? Worry no more because this appliance won't waste much of your time cleaning. The base is easy to clean with the rest of the parts dishwasher-safe.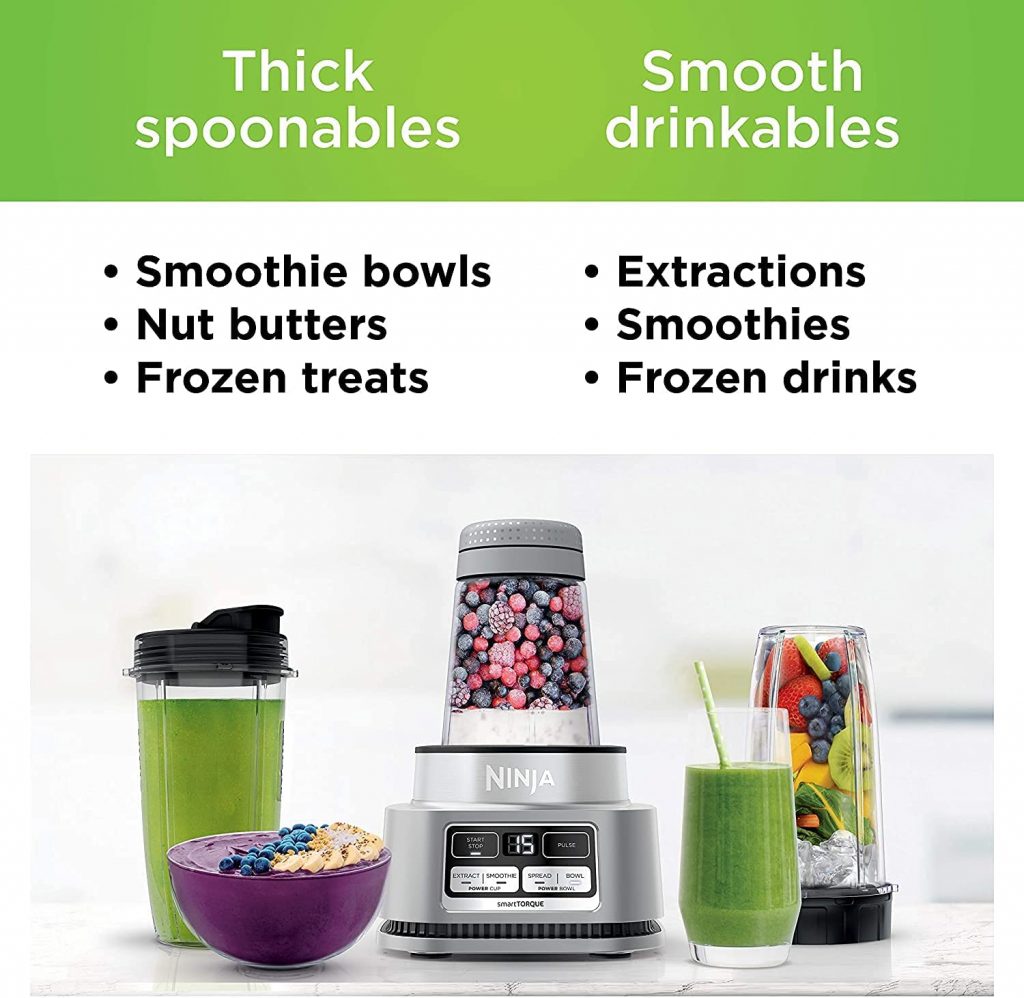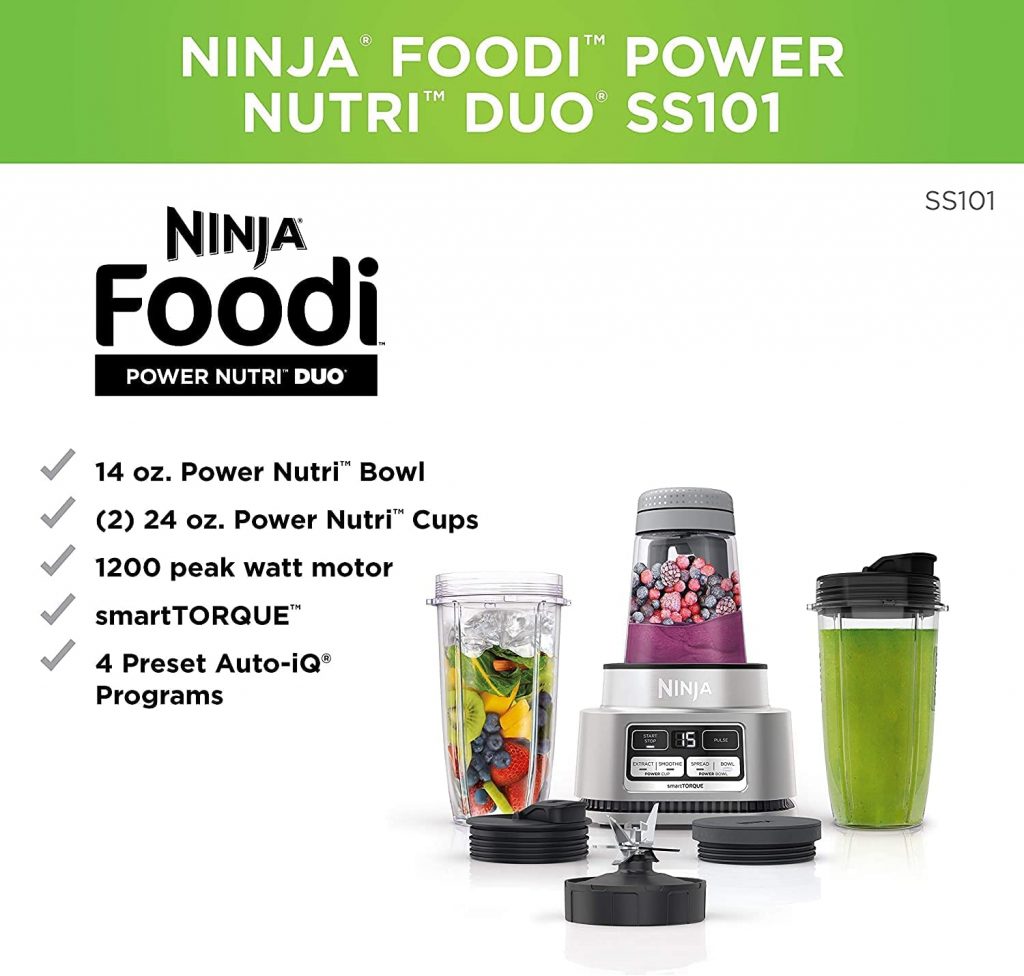 It has a powerful motor
Features hybrid stainless steel edges that stay sharp
It's highly versatile
It's easy to clean
The cups are less durable
If healthy blends are your mainstay, then you will fall in love with this 2-in-1 blender. Pitched against similar machines, it does a better job and comes at a fair price. It's sturdy and robust for the harder jobs, although a few users said the cups may need to be replaced every now and then. It's definitely among the best blenders for under $100.