Are you in the market for a powerful Foodi Mixer System to handle all your food preparation tasks? You will never go wrong with food mixer from Ninja.
Featuring a 750-peak-watt motor, this blender and mixer let you prepare your food ingredients hassle-free and in no time. The machine can mix cookie dough evenly, blend soups and drinks, smoothies, and sauces, as well as allow you to prepare mayonnaise quickly and easily. All you need to do is connect the Powerbase and transform the power mixer into a blender, whisker, or mixer-all in one, whatever you need this system to be. Let's dive in for more.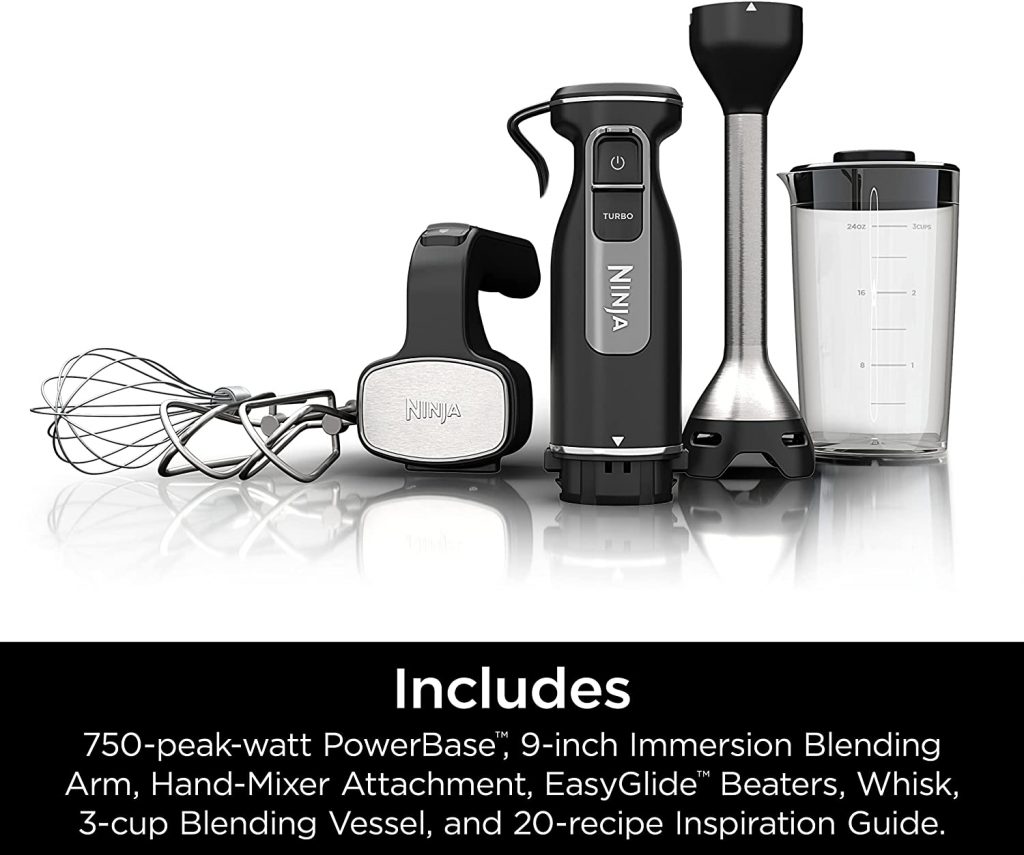 Highly Versatile
The Ninja CI101 is decent for the versatility of needs. You don't have to pull out your heavy-duty appliances each time you want to perform small jobs in the kitchen. In addition, despite having a 750-watt motor, the mixer has a low noise level, so it does not disturb the peaceful ambiance of your surrounding.
SmartTorque
Designed for the chunkiest food loads, the SmartTorque ensures the mixing or blinding speed stays consistent, delivering nonstop smooth performance. Whether you are pureeing, blending, beating, whisking, mixing tough dough or butter or defrosting, there is no interpreted performance. Plus, you'll get a 20-recipe inspiration guide to add to your recipes to elevate your cooking experience. You will whip up quick bread, brownies and pancakes, to mention a few, without pockets or clumps of unmixed ingredients consistently.
9 Inch Immersion Blending Arm and Built-in Pan Guard
The problem with most blenders is that they may scratch pans and pots. But with the Ninja CI101 Foodi Power Mixer System, you needn't worry about scratching your utensils thanks to the built-in pan guard that protects your pans and deep pots from any scratches when blending. The blending arm has stainless steel blades that are easy to clean in addition to being dishwasher safe.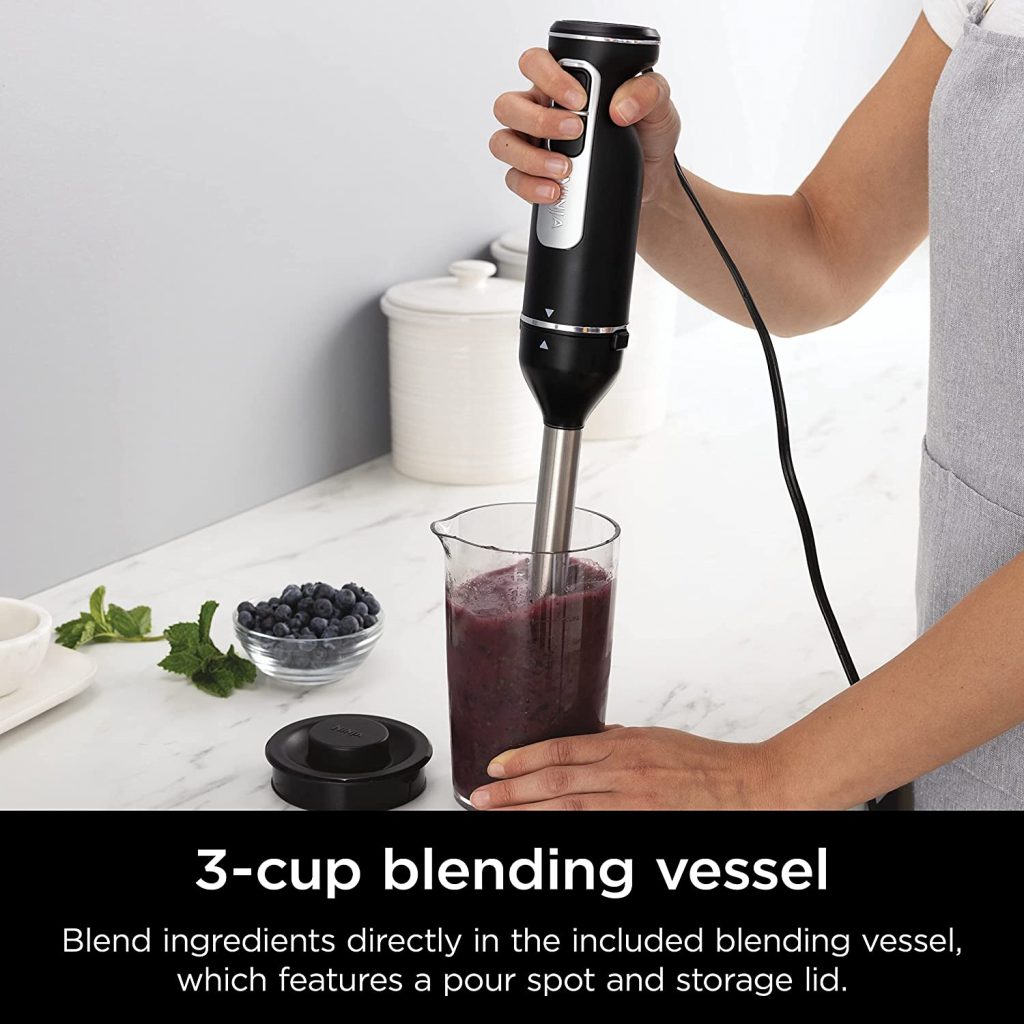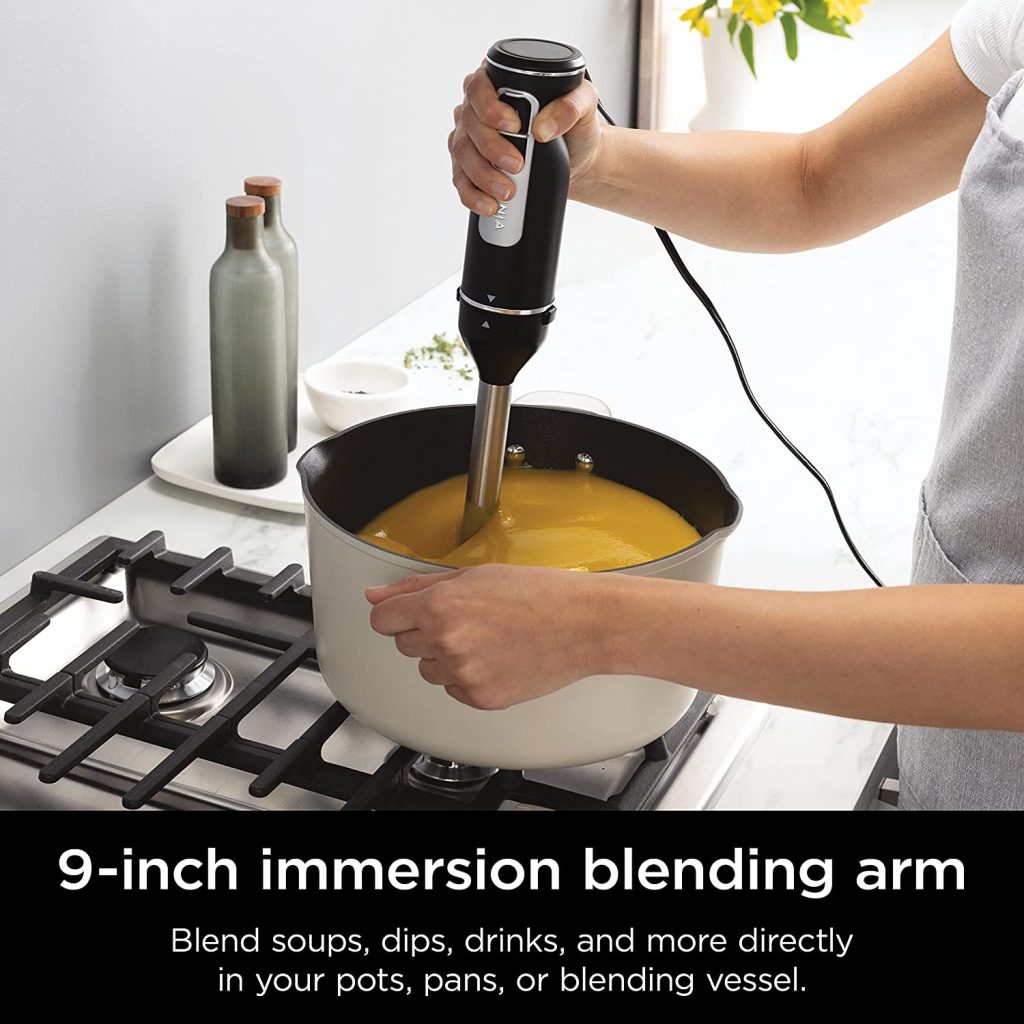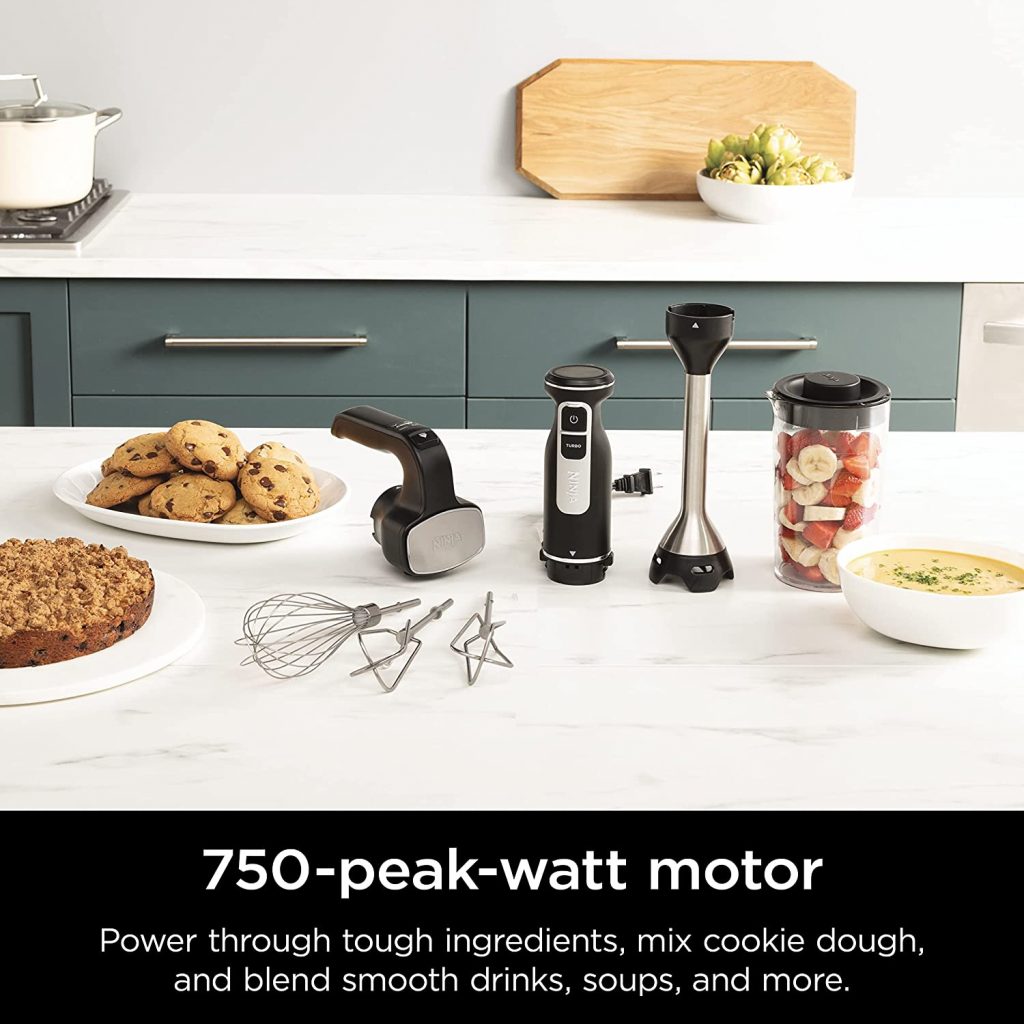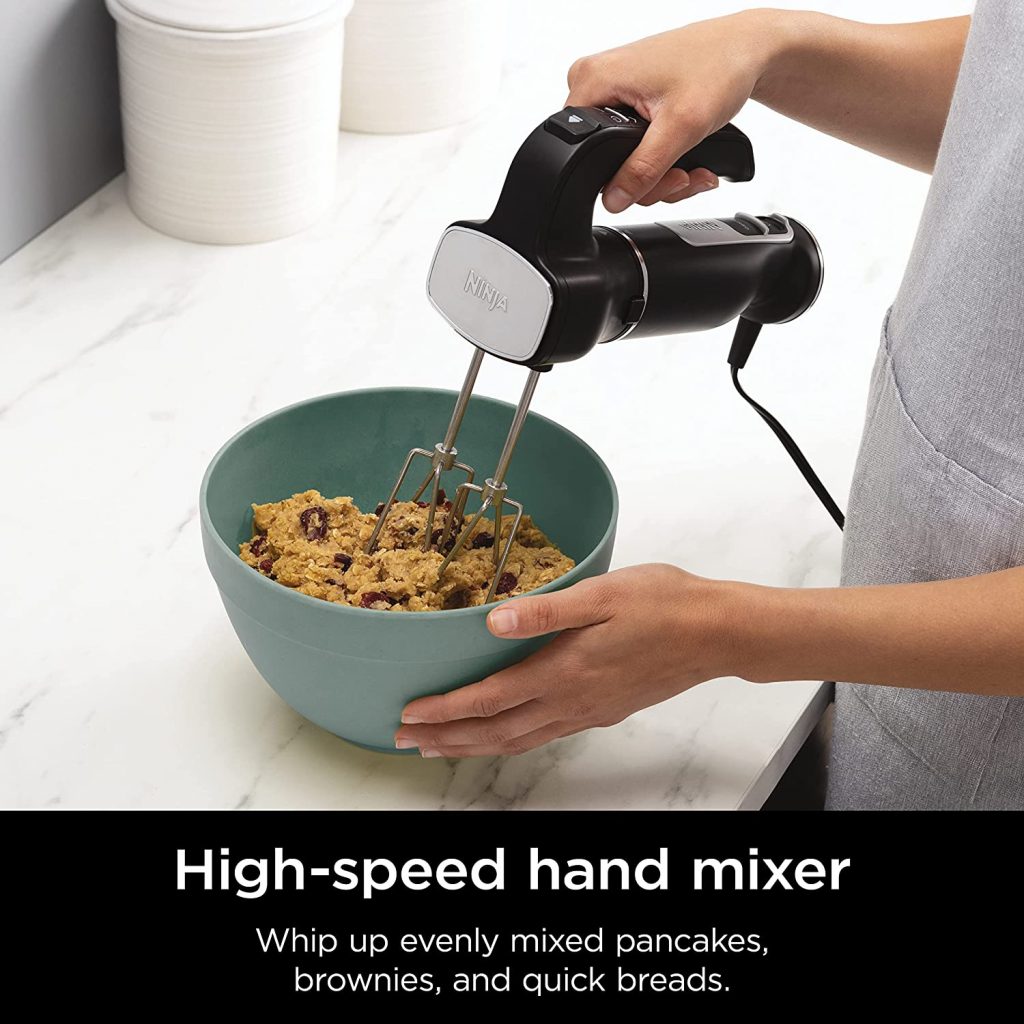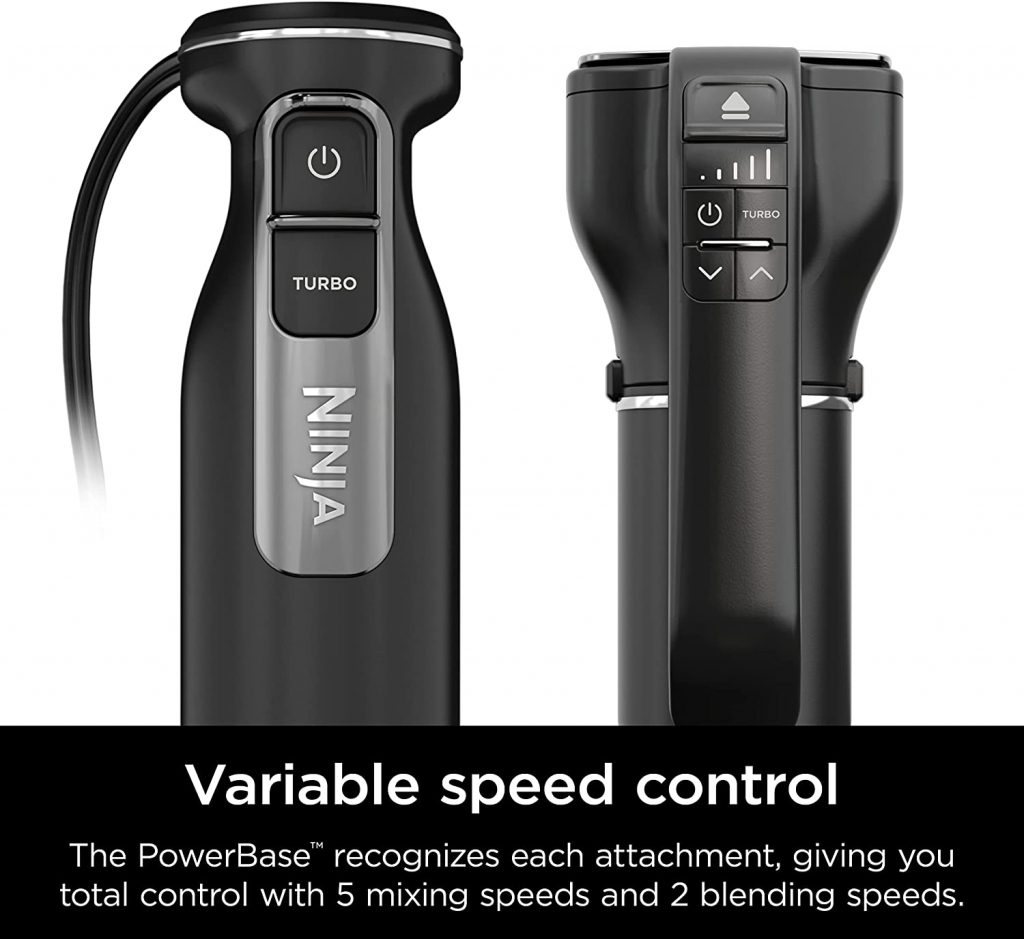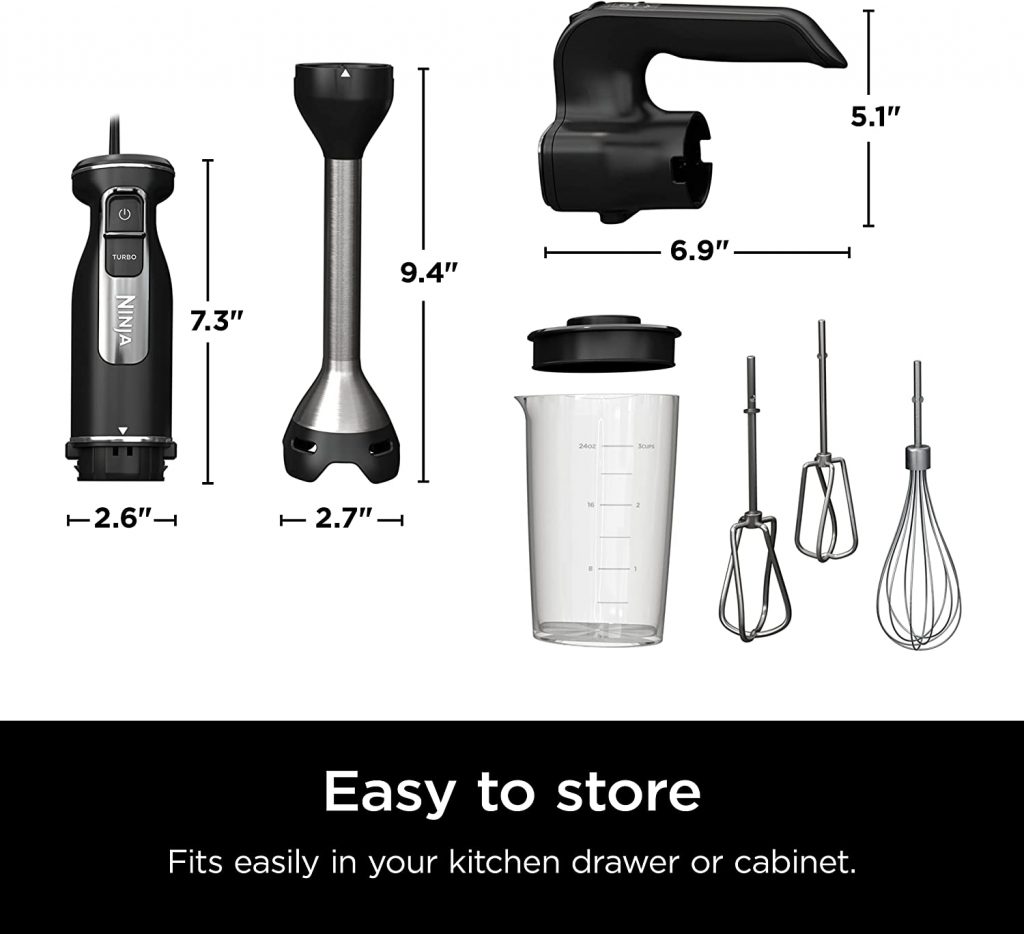 Features a powerful 750watt motor to mix, puree, whisk and blend almost anything you through at.
High-speed hand mixer.
You can control the mixer using one hand because it is evenly weighted.
You'll get smooth blends
Variable speed controls allow you to control blending and mixing speeds with a single push of a button.
Mess-free mixing
Scratch-free blending
Easy to clean
If you are looking for a powerful and fast mixer to help you perform a variety of kitchen jobs in no time, the Ninja CI101 Foodi Power Mixer System is for you. With the variable speed controls, a 750-watt motor that this product features, and the PowerBase detecting the attachment, you have complete control across 2 blending speeds and 5 mixings. This allows you to enjoy optimal results from what you are preparing super fast since everything you through at this machine is perfectly blended, mixed and pureed hassle-free, taking your cooking experience to a whole new level.