Stir-fried meals, warm tortillas, and Chinese foods are probably the reason why you need a wok in your kitchen. This indispensable kitchen essential also works great if you love dumplings, salads, scrambled eggs, seafood, kitchen, and beef fry. While you can still use a frying pan to cook some of the dishes, you simply cannot achieve the same results with a wok.
The Ninja Foodi NeverStick Hard Anodized wok is beautifully designed to blend with any décor and is compatible with any cooktop. What makes it unique is the super-hard nonstick that never chips or breaks. The build delivers even heating and prevents any hot spots when cooking your favorite dishes.
Read this Ninja Foodi NeverStick Hard Anodized wok to know why it's among the best woks to buy right now.
Sturdy build
This wok is built to last for years, featuring a medium-gauge aluminum build that ensures even heat distribution to cook food in a matter of minutes. In addition, the solid stainless steel handle is double-riveted to ensure strength and maneuverability.
Not to mention Ninja NeverStick cookware that never chips. It's created at a maximum temperature of 30,0000F, so it won't lose the nonstick rapidly. By being superheated at such a high-temperature level, plasma ceramic particles become fused to the surface of the pan, creating a textured surface to interlock the coating quickly and even cooking. The nonstick lasts a lifetime of your cookware.
Ninja says that the textured cooking surface is hard enough to stand up to any metal utensils such as tongs, spoons, spatula and whisks.
Innovative design
This wok is designed extra-tall with sloped walls making it a great option for cooking fried rice and stir-fries because the side walls heat quicker than the base and top. The aluminum gauge is 3.3mm thick at the bottom to aid heat retention. The middle part is thin, which aids in heat distribution, while the top part is thick for durability.
Highly compatible
The NeverStick cookware has a stainless induction plate that makes it safe to use with gas, electric, induction stoves, and glass ceramic. You can use this wok in the oven for up to 5000F, just like cast iron pans. It's easy to clean the wok by hand using warm soapy water, but you can also pop it into a dishwasher. It's free of PFOA, lead, and cadmium.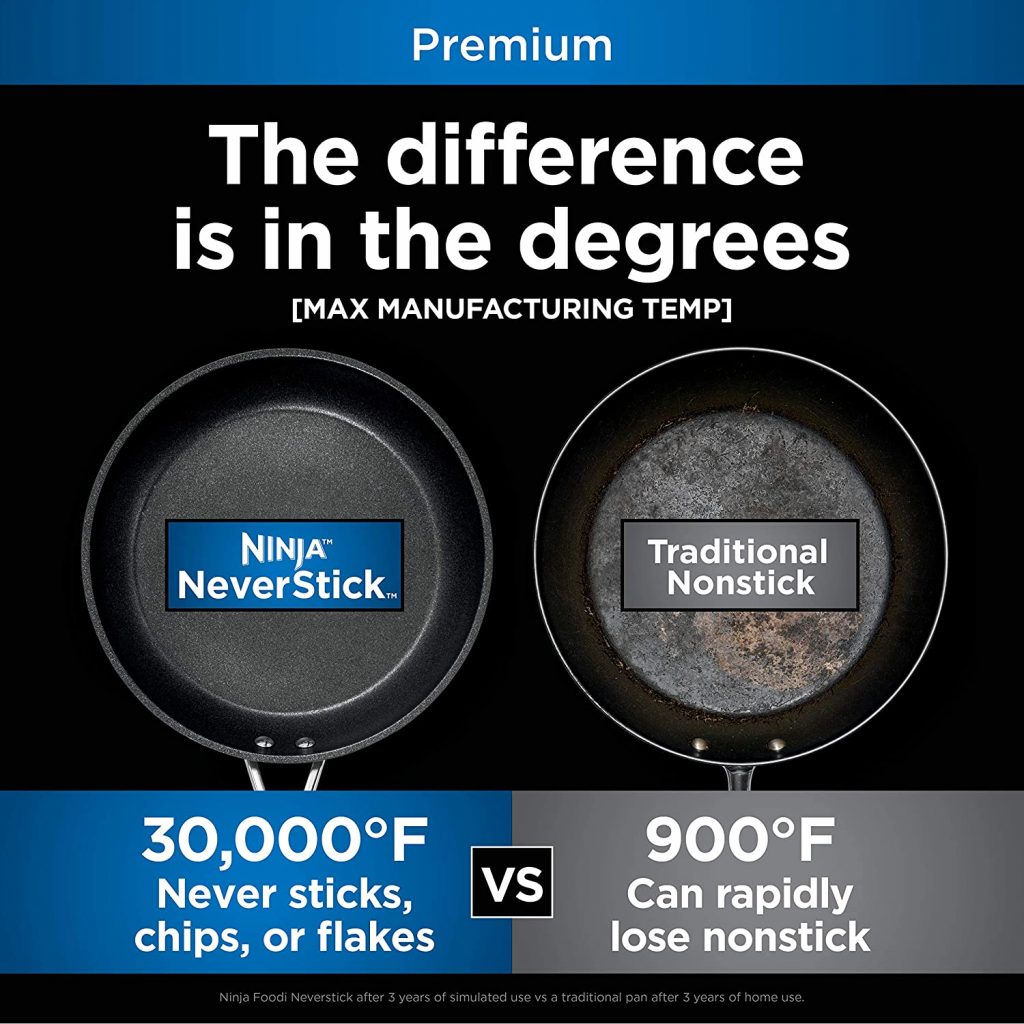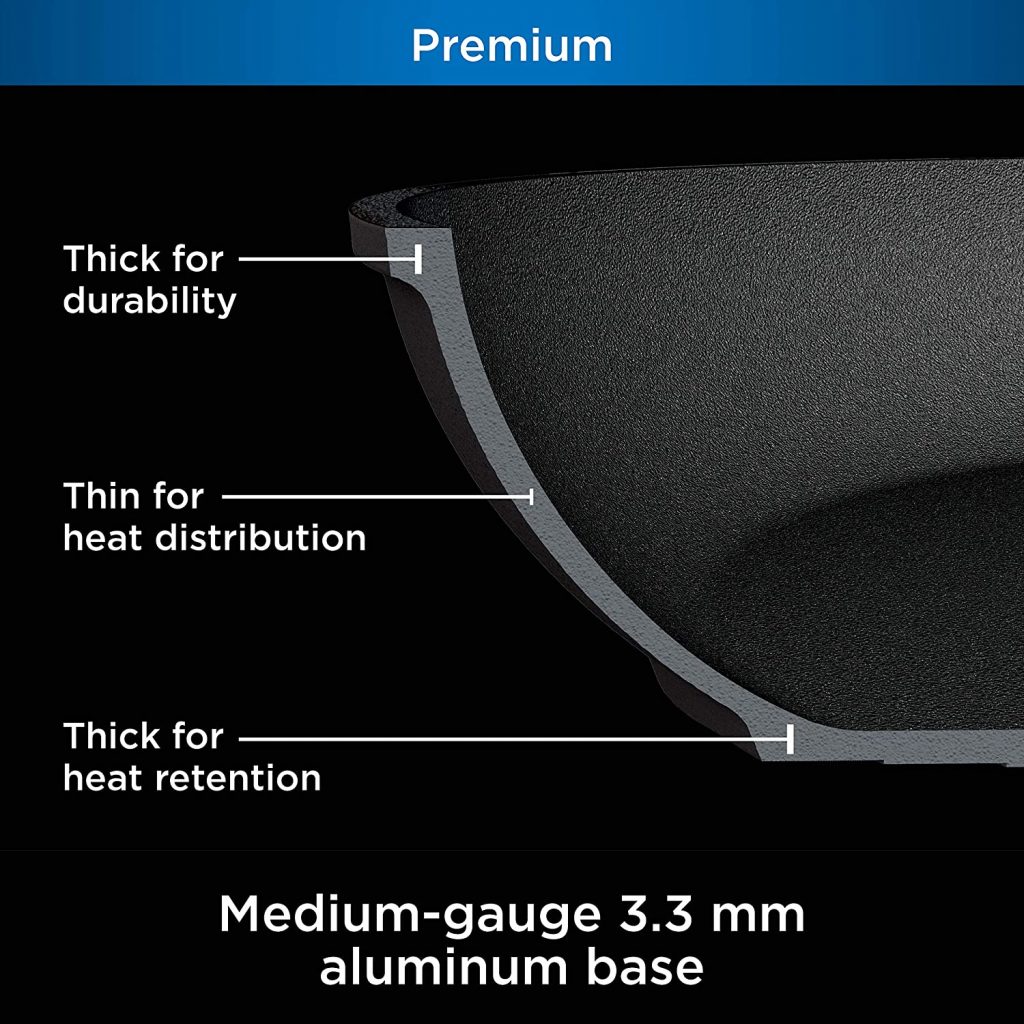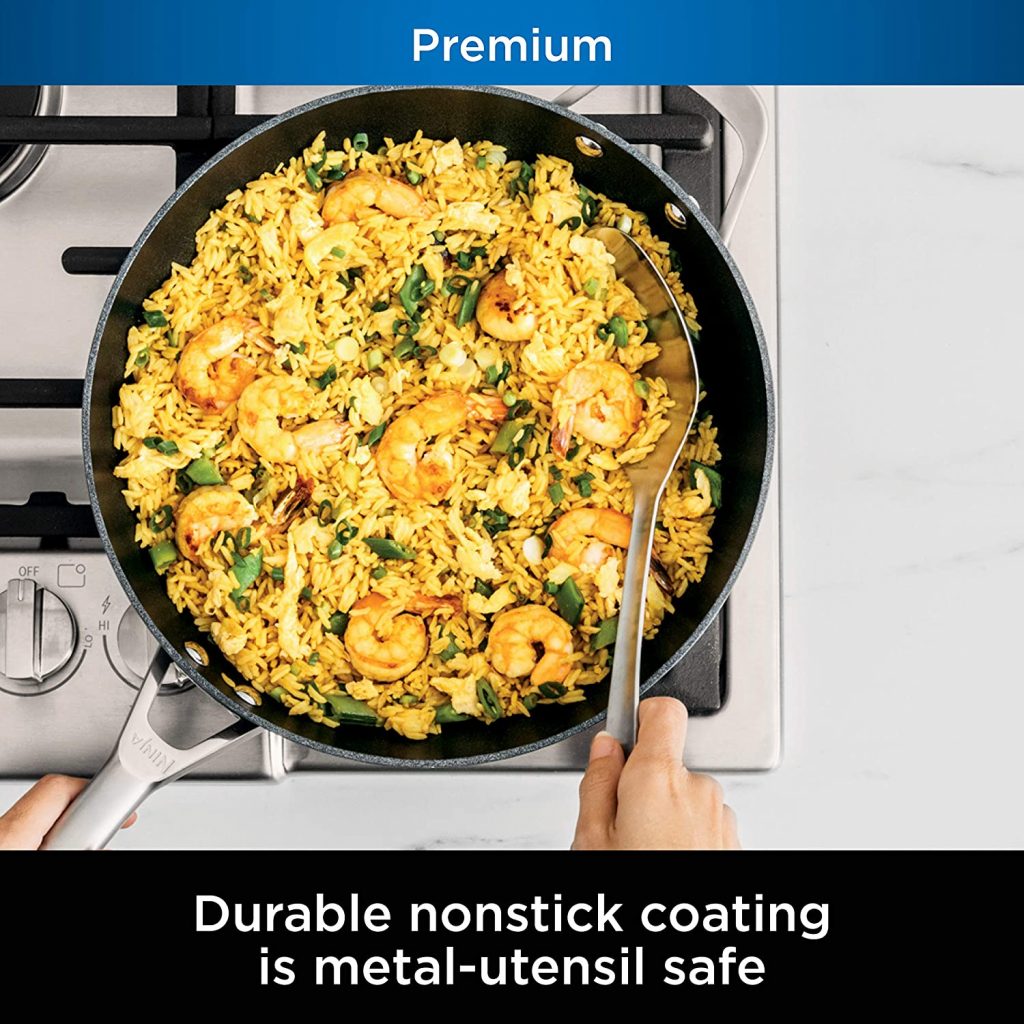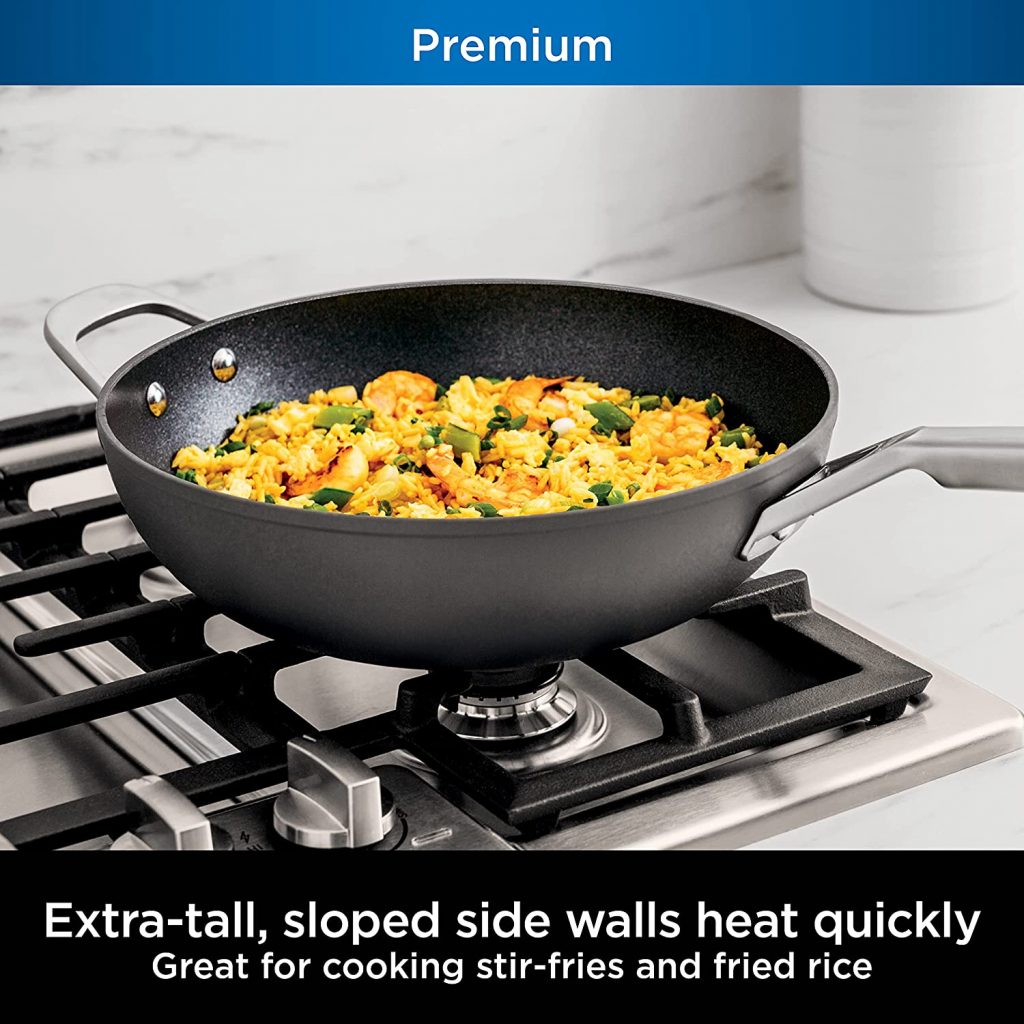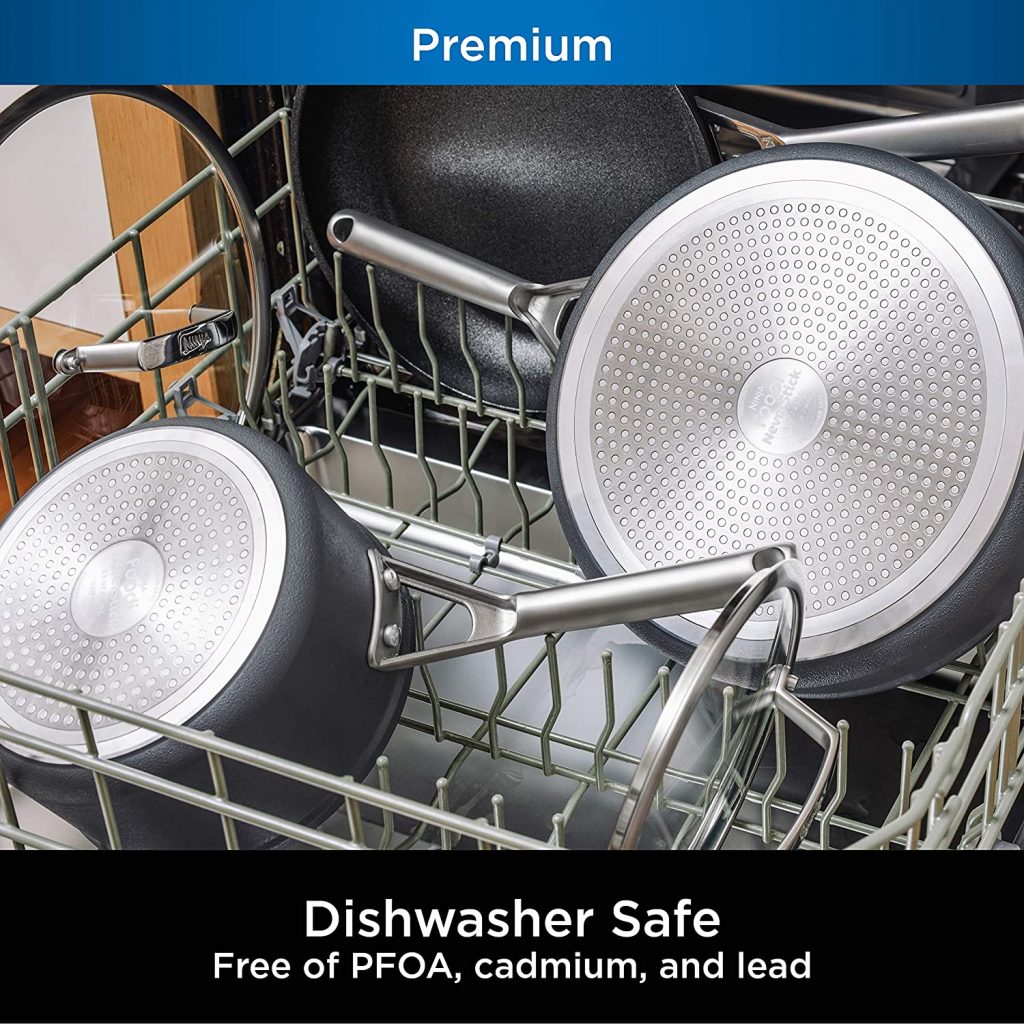 It's extremely durable
It's nonstick and easy to clean
Has excellent heat distribution
Can work with any cooktop
The package does not come with a lid
Coming from one of the best brands of kitchen cookware, Ninja Foodi NeverStick Hard Anodized wok should last. The wok is convenient and does not require strict maintenance. The flat metal bottom is compatible with any cooktop, including induction.
You will also appreciate how fast and even it heats, although you need to pre-heat before adding food for preparation. With the heavy-duty handles and double rivets, it's definitely safe to carry. The woks versatility allows you to cook any dishes from meats to noodle dishes.
We highly recommend it.