Nutribullet blender combo can effortlessly transform your nutrition goals thanks to its versatile approach to blending. The setup includes a 55oz pitcher and the travel cup with 1000 watts providing all the raw power. With the NutriBullet blender combo, your kitchen will never run out of savory soups and smoothies, transforming your nutrition extraction game.
Read on to discover some of the extraordinary capabilities of the NutrtiBullet blender combo:
Intuitive Design
NutriBullet put a lot of care into designing this blender, and the result is visible in how easy it is to use the blender combo. Switching out components simply requires a push a twist, and you're well on your way to making your next great smoothie. The pitcher and the cups are designed to integrate into the motor base seamlessly, and their air-tight seals hold every time, so you don't have to worry about ending up with a messy kitchen countertop.
Precision Control
The NutriBullet blender controls are customized to meet all your blending needs, from variable speed to pulsing control. A thousand watts motor that powers the unit can operate at three power levels allowing you to control how fast you want to blend your meal and control the consistency. NutriBullet designs these blenders with a pulse function and extraction program that automatically adjusts the motor speeds to get delicious smoothies at the press of a single button.
Powerful Motor
The 1000 watts motor provides versatile functionality and the power to make all sauces and smoothies that you need without worrying about the blender overheating. You will require a 220-240 volt power supply to power the powerful blender. The base of the motor is equipped with a non-slip fit which significantly reduces any vibrations between the motor while it's running and the surface. This cuts down on the possibility of the blender tipping over and creating a big mess.
NutriBullet Blades
NutriBullet blades feature an easy-twist design, allowing you to switch them out to fit your needs quickly. The blades are designed to work seamlessly with the pitcher and cu[s for optimal nutrient extraction and as quickly as possible. These blades are corrosion-resistant, and the stainless steel will remain sharp for long, even with daily usage.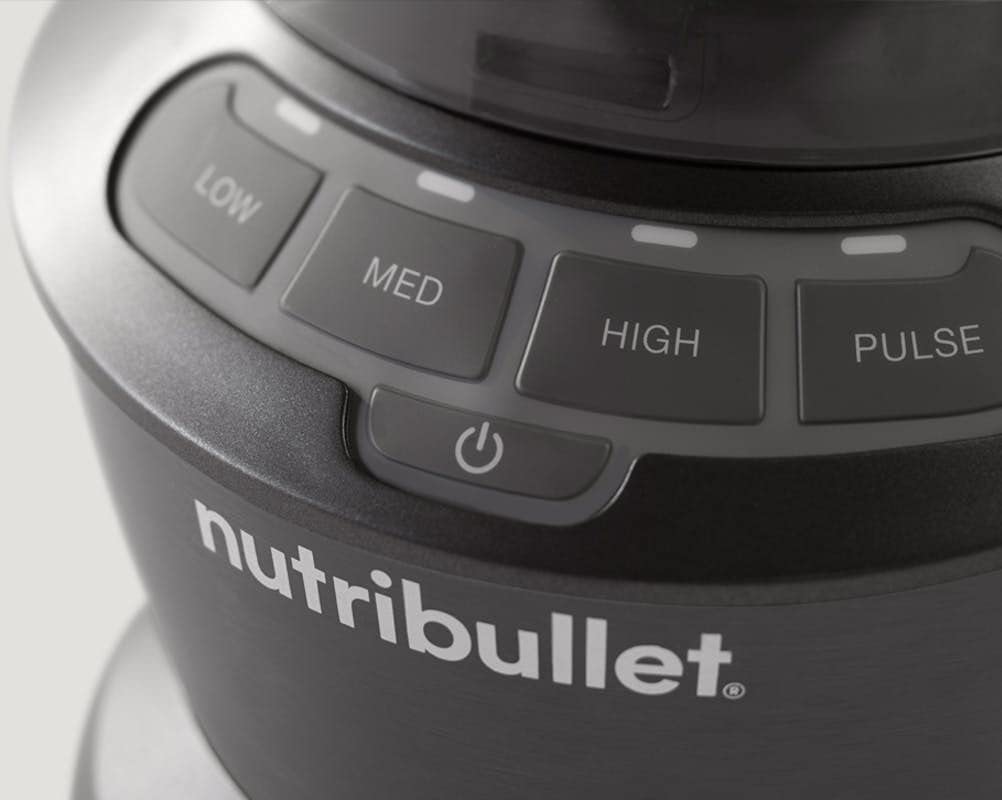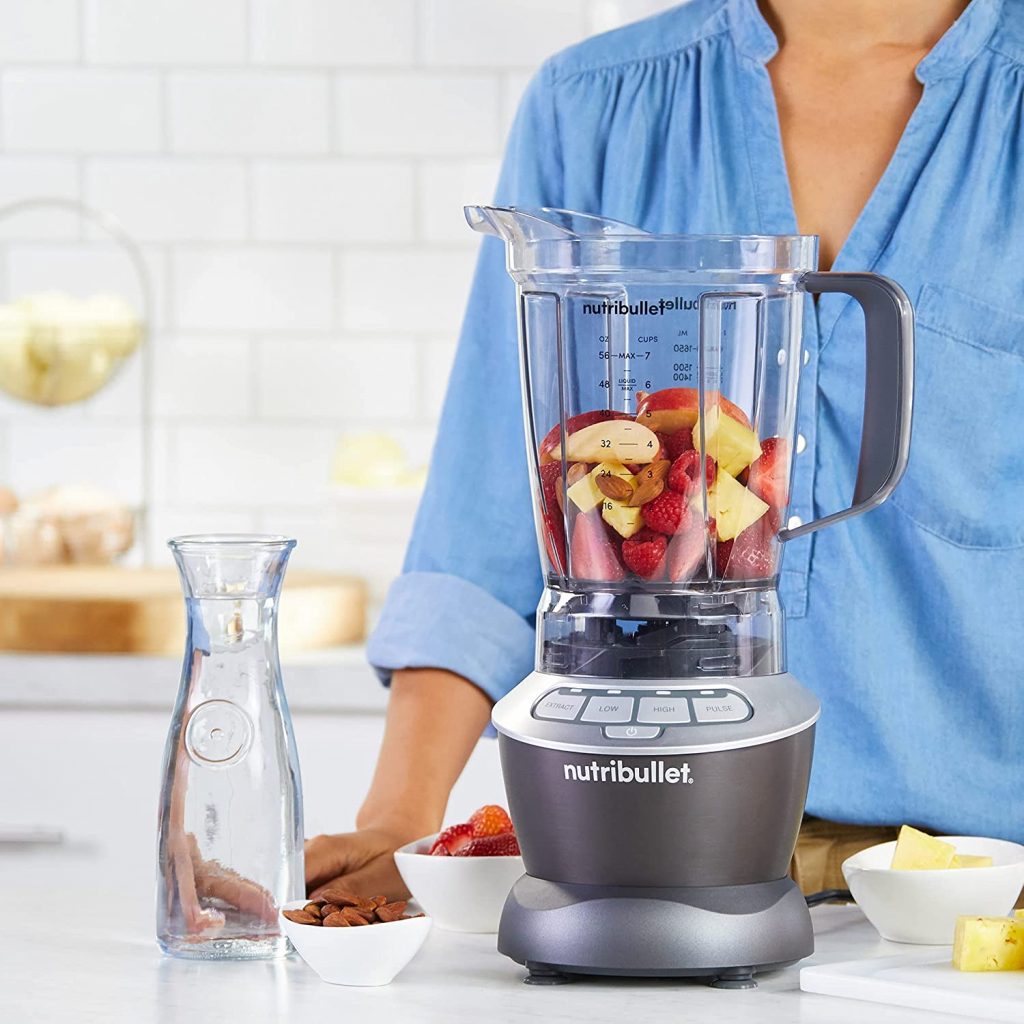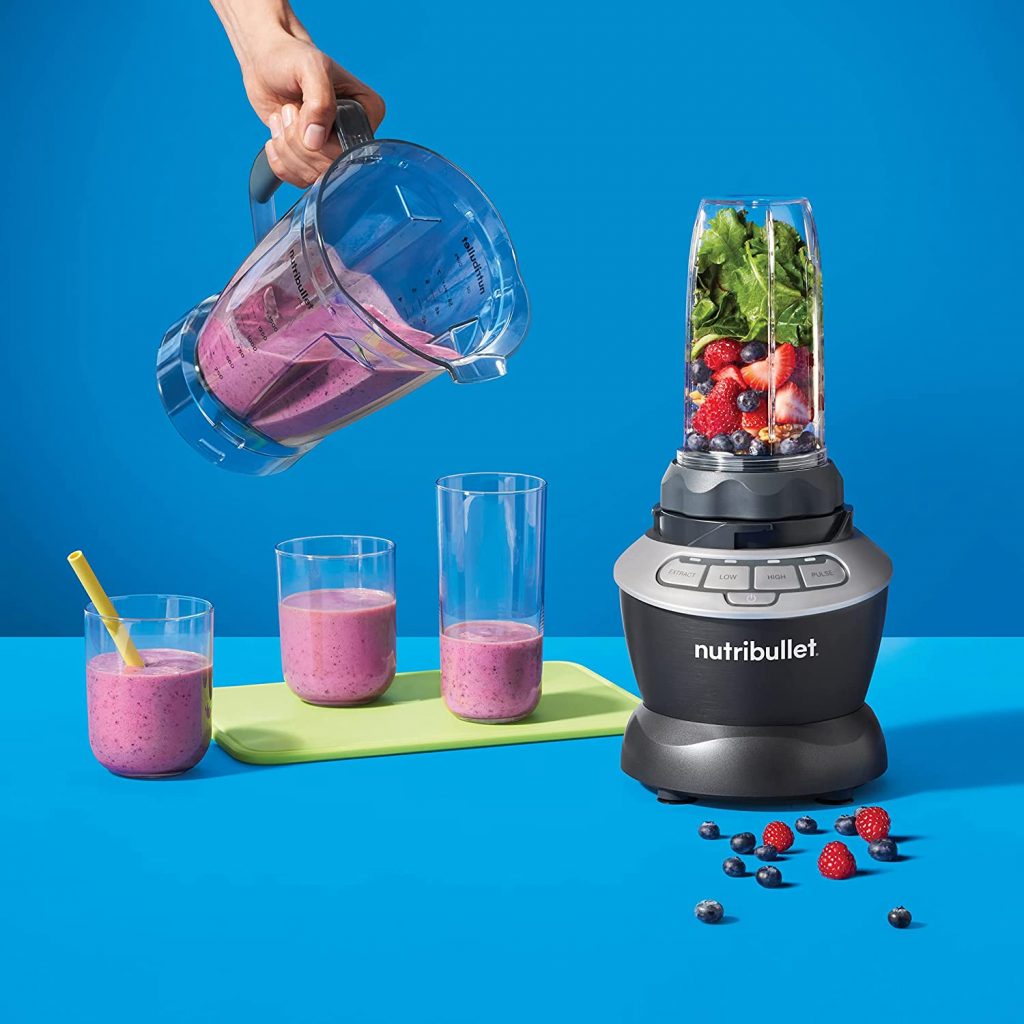 Plastic parts are made from BPA free plastic that's super durable.
The extractor blade is easy to twist and grip while also ensuring a proper seal.
Easy to clean and rinse with soap and water while the cups are dishwasher safe.
Ships with a free recipe book with all sorts of recipes for you to try out.
Some customers complained about the blades requiring extra care while cleaning them and did not recommend thoroughly submerging them in water.
Transform your kitchen blending skills with the NutriBullet blender combo while boosting your nutrition intake. This blender is designed to save time and make blending an enjoyable experience that doesn't have to get murky every time. Go ahead and equip your kitchen countertop with the NutriBullet blender combo and transform how you make soups, sauces, smoothies, and all kinds of nut butters.