Are you looking for an upgrade or substitute for your regular oven? Or you might be in search of your first high-quality convection oven. Regardless, the KitchenAid Dual Convection oven could be the ideal tool for preparing delicious meals quicker. The countertop oven also includes an air fryer function for cooking with less fats/oils.
The manufacturer says it cooks 20% faster with the Dual Convect Bake setting. It's also an excellent option for families who want to make whole chickens, cakes, and tenderloin. Does this sound like the oven you want? Read this KitchenAid Dual Convection Oven review to discover more features.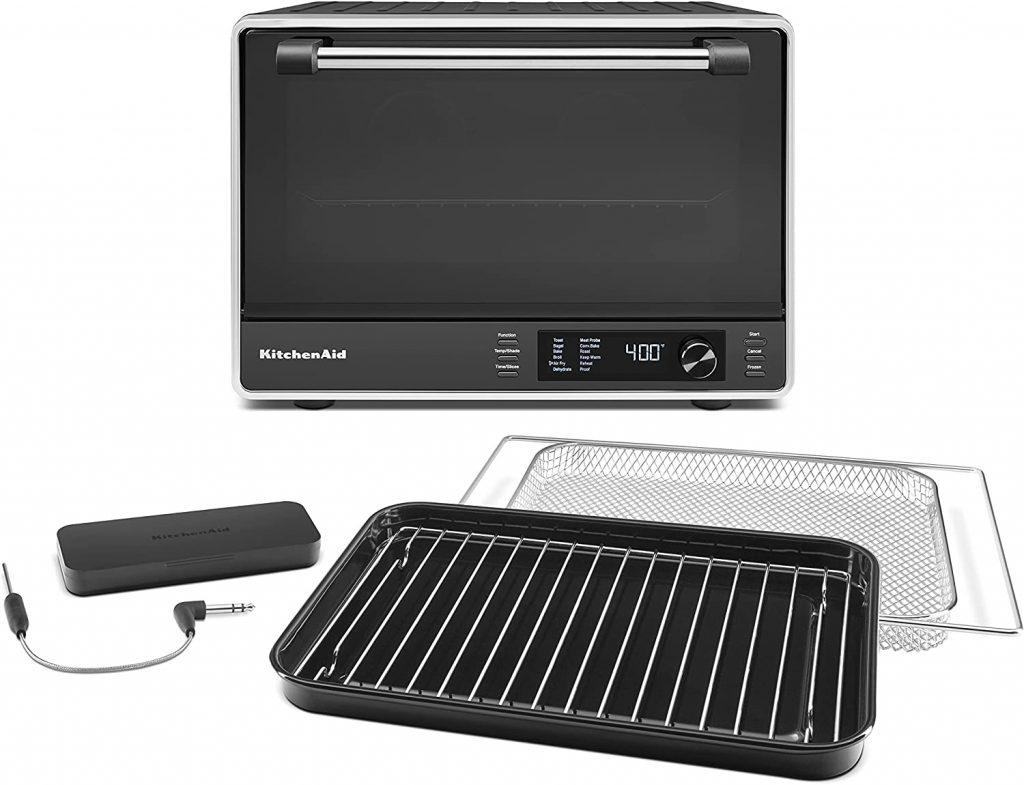 Air fryer function
This KitchenAid oven allows you to prepare air fries without any hassle through the air fryer function. First, you can cook fries without flipping them using the air fry basket. Additionally, the 3600 air fry system allows you to cook everything from delicate fish to French fries and more.
Built-in temperature probe
You never have to over-cook again if you get this convection oven, thanks to the in-built temperature feature that sends alerts when the desired temperature is reached for the dish you need to cook. Besides, KitchenAid's Even-Heat Convection technology ensures all recipes come out superb in less time.
12 preset functions
The KitchenAid Dual Convection Oven comes with nine preset functions to allow you to try out different foods. The countertop preheats fast to 50 degrees in a few minutes before you can start cooking your dish. The dual convect bake allows you to cook up to 20% faster compared to Bake setting
Intuitive digital display
Even beginners will take no time to understand how this convection oven works. There's an interior light that allows you to see the cooking progress without opening the machine. The chrome knobs on the control panel add more style to the counter.
Large capacity
Additionally, the device offers an enormous capacity to accommodate larger families who want to cook larger dishes. Yet, its footprint is relatively small to fit in the countertop. The manufacturer includes a 9×13 baking pan to cook two whole chickens, pizzas, and other baked goods.
Easy Cleanup
Keeping the oven clean can extend an appliance's longevity. Luckily, you don't have to clean the KitchenAid's oven too many times because it comes with a nonstick interior that won't hold debris. Besides, a simple wipe with warm soapy water is enough to keep it sparkling clean when you need to clean it.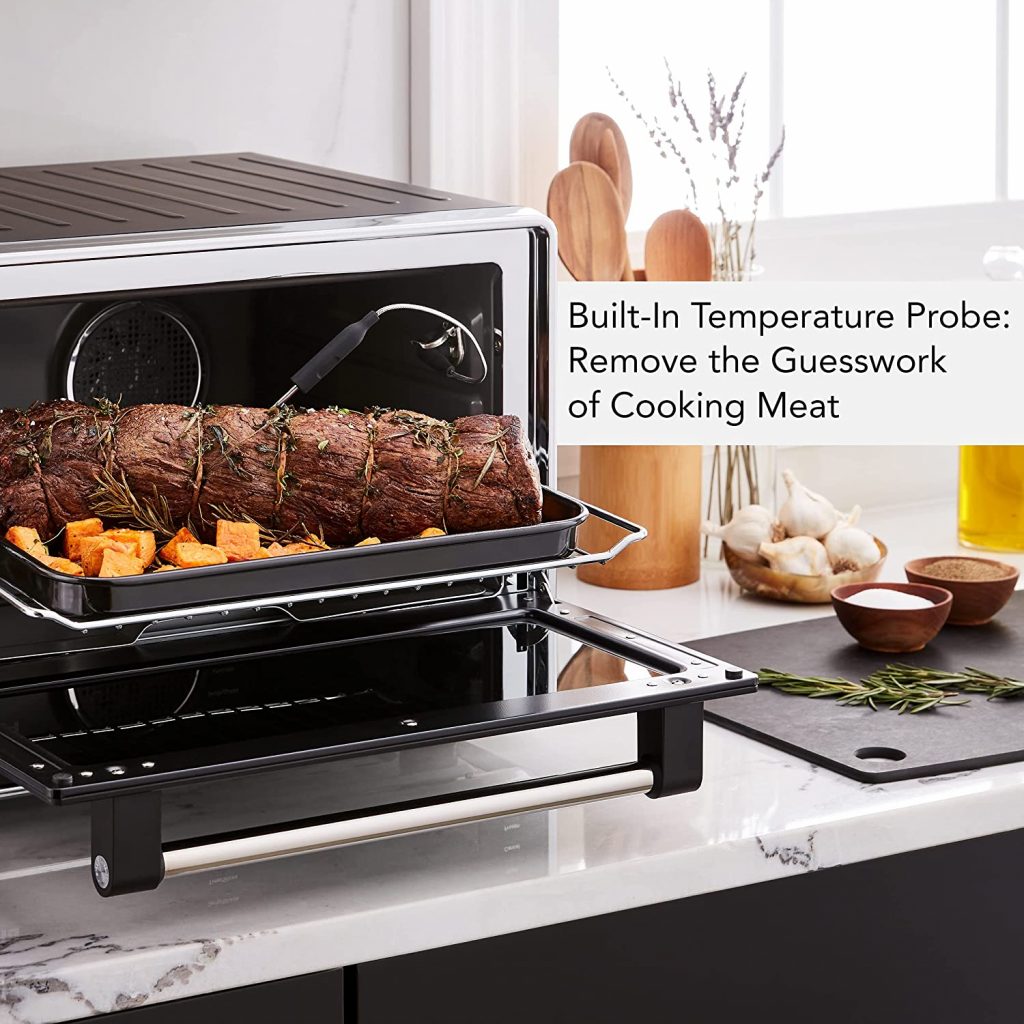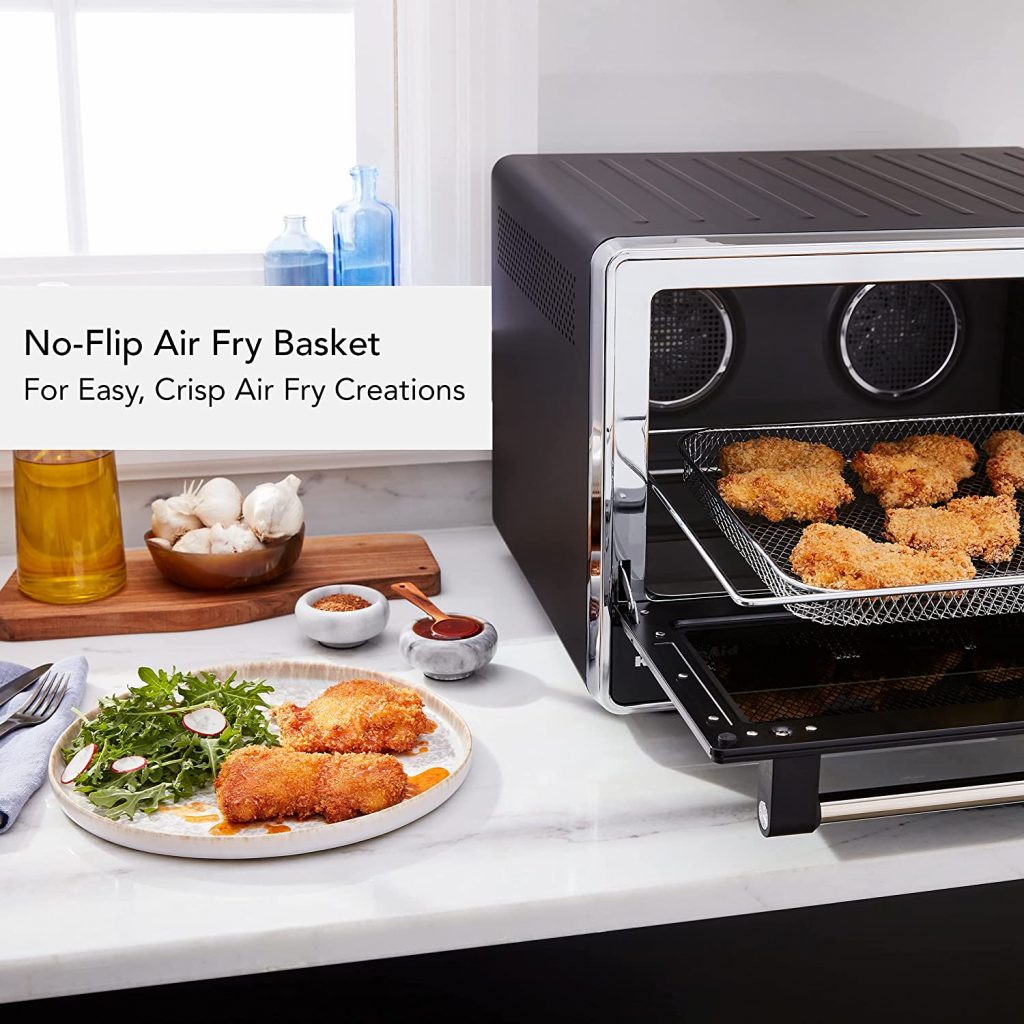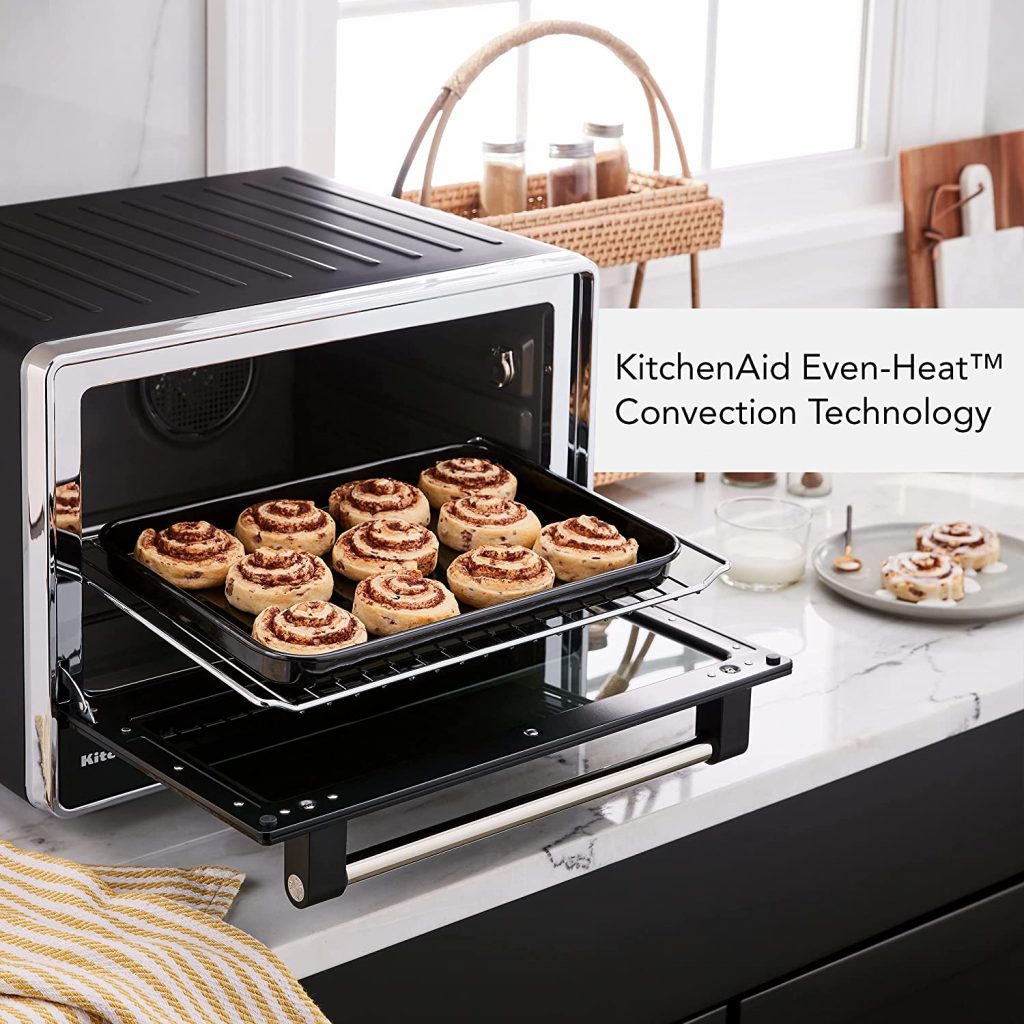 It has a sleek design
It's easy to clean
Offers more capacity
Preheats fast
If you feel more adventurous, a matte black stainless steel oven like the KitchenAid's can be ideal. Although it's a relatively new appliance, it comes from a popular brand like KitchenAid, which makes it worth considering. Its sleek design and large capacity make it an ideal choice for families with limited space at the kitchen counter. The performance is impressive with some of the convenient features you can get in its price range. It's worth the price.