Oster compact countertop oven offers powerful turbo convection cooking in a compact size that can fit on any kitchen countertop. This oven can do-it-all, thanks to the combination of air frying, toasting, and convection heating in its cooking modes. Besides, the oven is sizeable with an internal capacity enough to fit a 9-inch pizza. Oster also includes a quick preset to adjust the temperature and the 60-minute timer.
Read on to discover some of the fantastic features that make the Oster compact countertop oven a must-have.
Multiple cooking modes
The Oster compact countertop oven features five cooking modes to fit all compatible recipes. These include air fry, toast, warm, bake, and a dedicated pizza mode to either toast or reheat. These modes give you ways to make delicious meals while saving up on space that additional cooking equipment could have otherwise used. 
Sturdy build
The Oster compact countertop oven is designed from the ground up with quality in mind. The outer frame is made of stainless steel. This is not only strong to withstand years of use but also corrosion-resistant and easy to clean. The countertop oven features three rack positions that can fit up to 9-inch pizza pans. The racks can be removed to increase the internal space, which measures 18.62 L x 15.35 W x 10.75 H inches.  The knobs used on the Oster oven have a rubber texture for insulation and grip. 
Programmable functionality
The oven features independent dial controls for timer settings, cook functions and temperature giving you as much control as you require over the cooking process. The broil feature is also adjustable, allowing the oven to broil at the desired temperature. Having the ability to manually set the temperature range on the turbo convection gives you more control over how much you want to brown and crisp the meals. 
Healthy fried meals
This oven relies on turbo convection to provide even cooking while also using up to 99.5% less cooking oil compared to traditional deep fryers. You can prepare all varieties of crunchy snacks while still avoiding the consumption of unhealthy amounts of oil.
Quartz heating technology
The Oster countertop oven is powered by the latest turbo convection technology, which relies on the latest quartz heating element technology. This allows the oven to cook all meals evenly to provide the required flavor notes and crisping the edges as needed.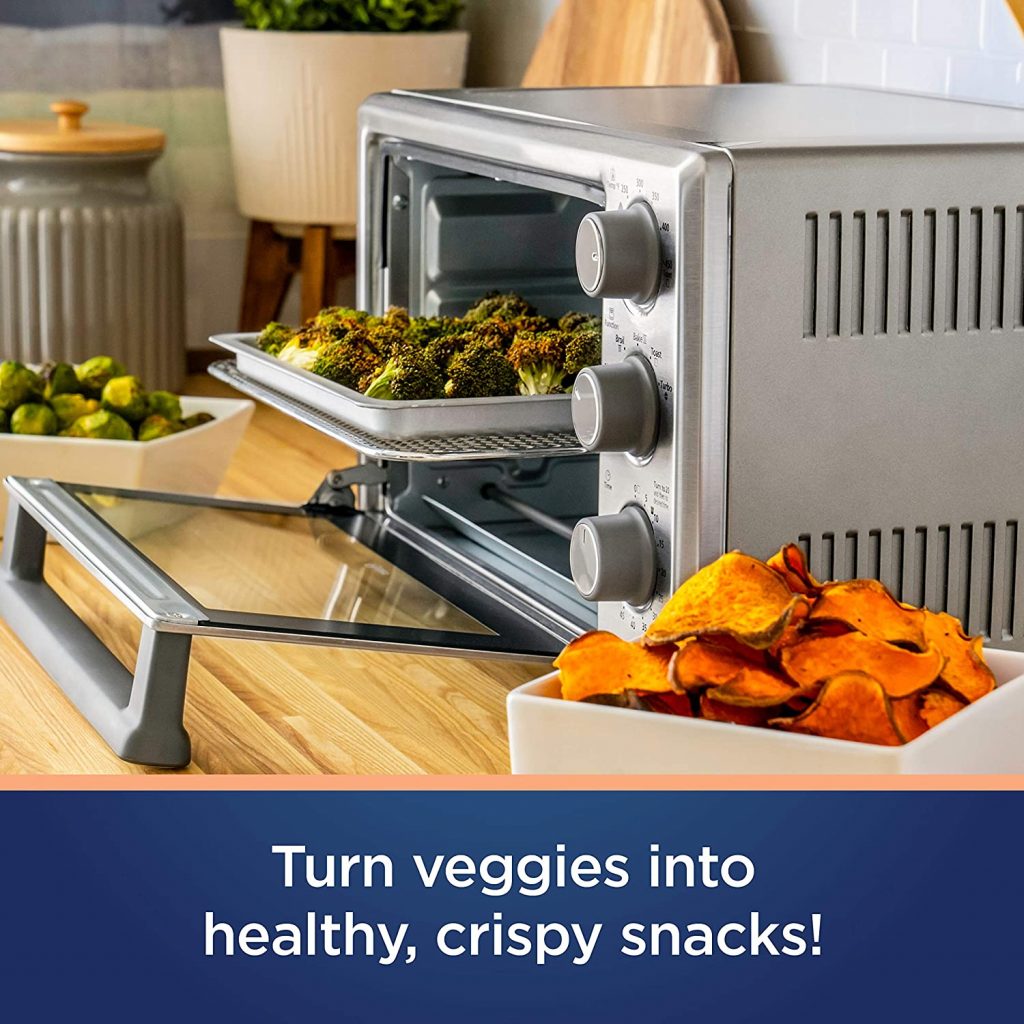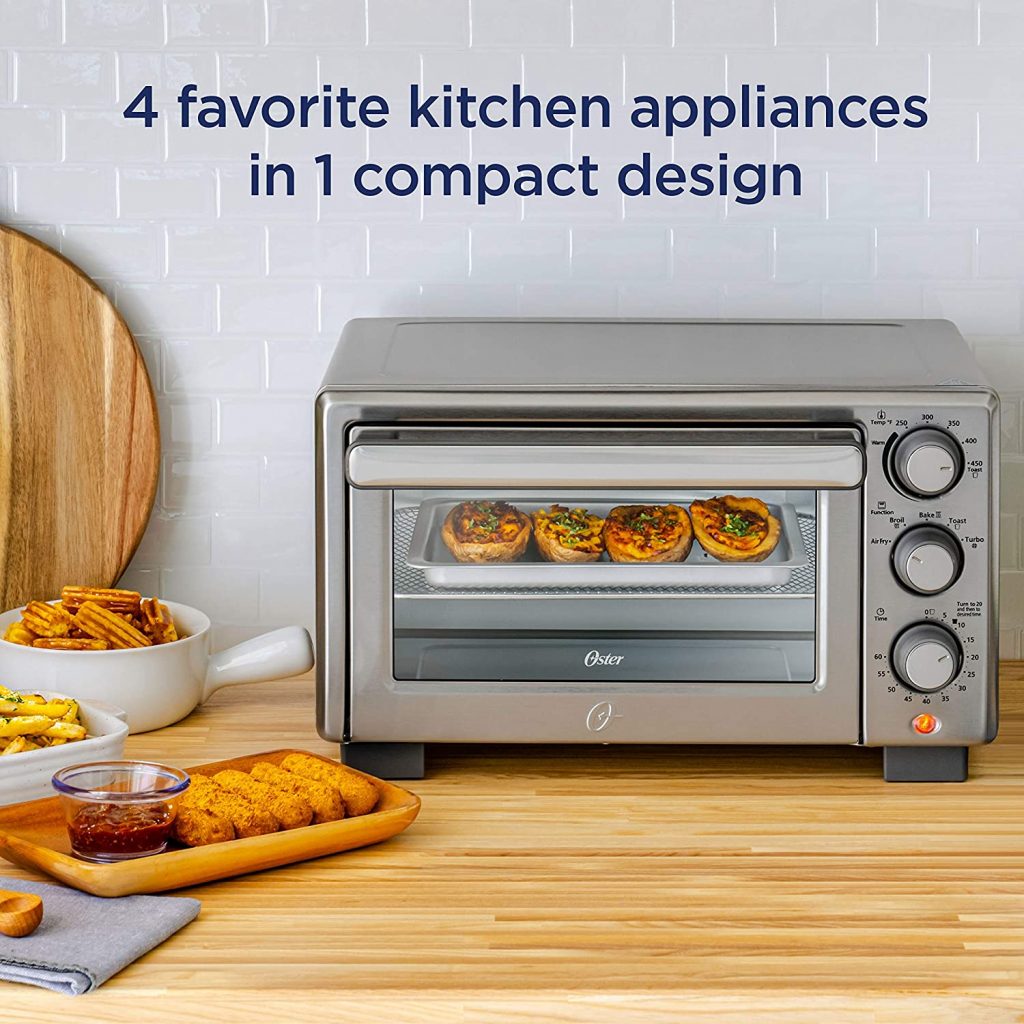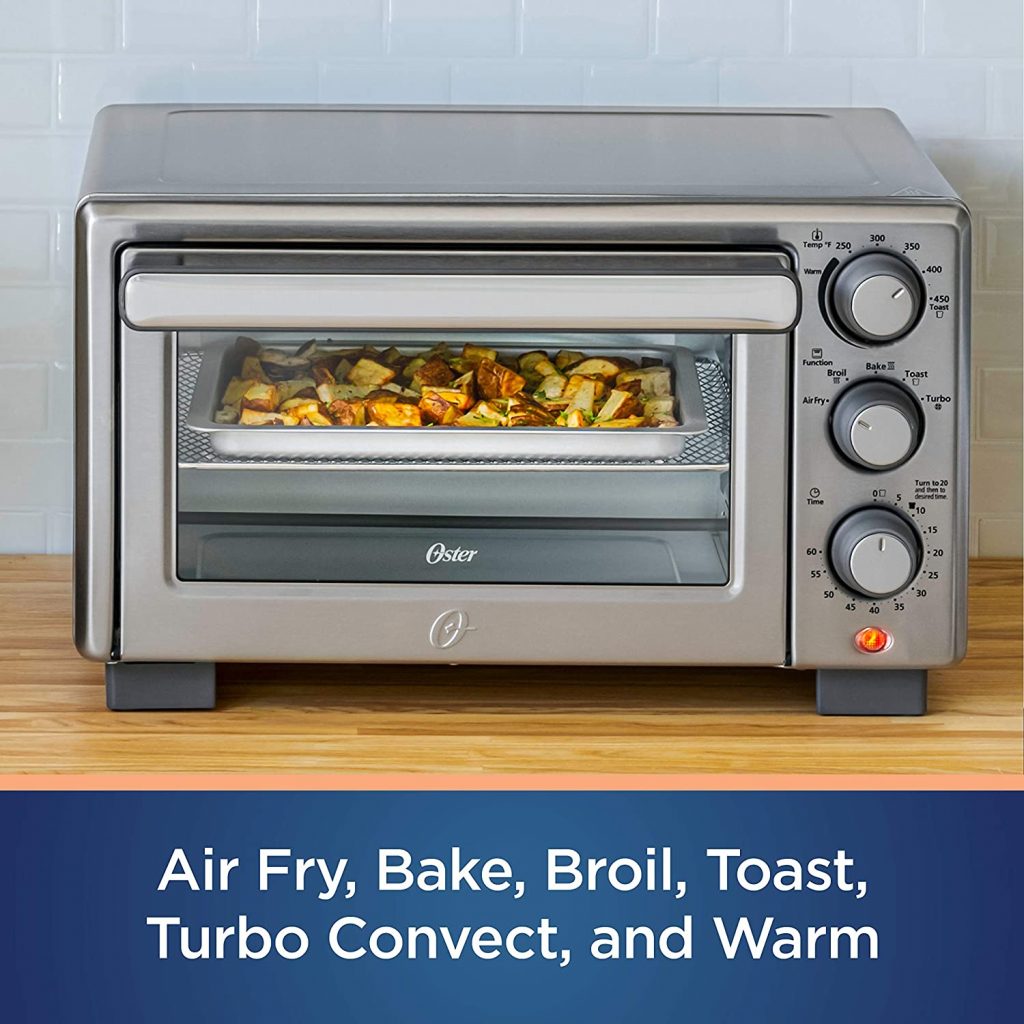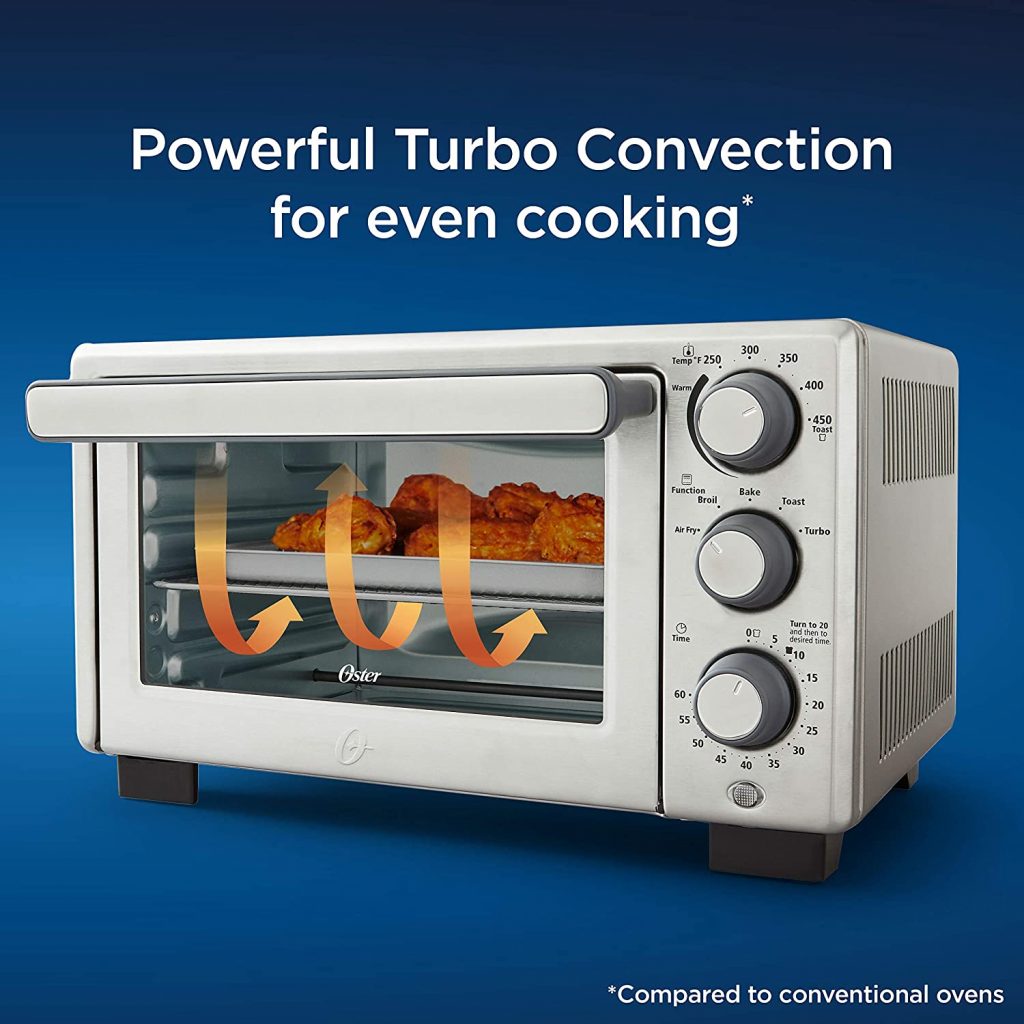 It's built to last
It's highly versatile
Programmable cooking functions with independent dial controls for timer settings and temperature.
Cooks meals evenly
The cooking timer is limited to 60-minute cycles. 
This countertop oven by Oster offers the best mix of features in the market right now. Its unique functions ranging from air frying to broiling and toasting, come in handy when you need to prepare your favorite snacks and crispy recipes. The Oster countertop oven is undoubtedly the best addition to your kitchen, and its sleek design will fit in naturally with any interior decor.