Speaking about home appliances, Cuisinart is not a new name. It's among the most popular brands for coffee makers, owing to its quality and price. The Cuisinart on demand coffeemaker is a mid-range programmable machine with a slew of convenient features.
The coffee maker has a beautiful compact stainless steel body that should look elegant in your kitchen. You can brew as much as 12 cups, but you can also have just 1 cup if you're alone and in a hurry. The package includes a descaling liquid to keep the machine performing at its optimum.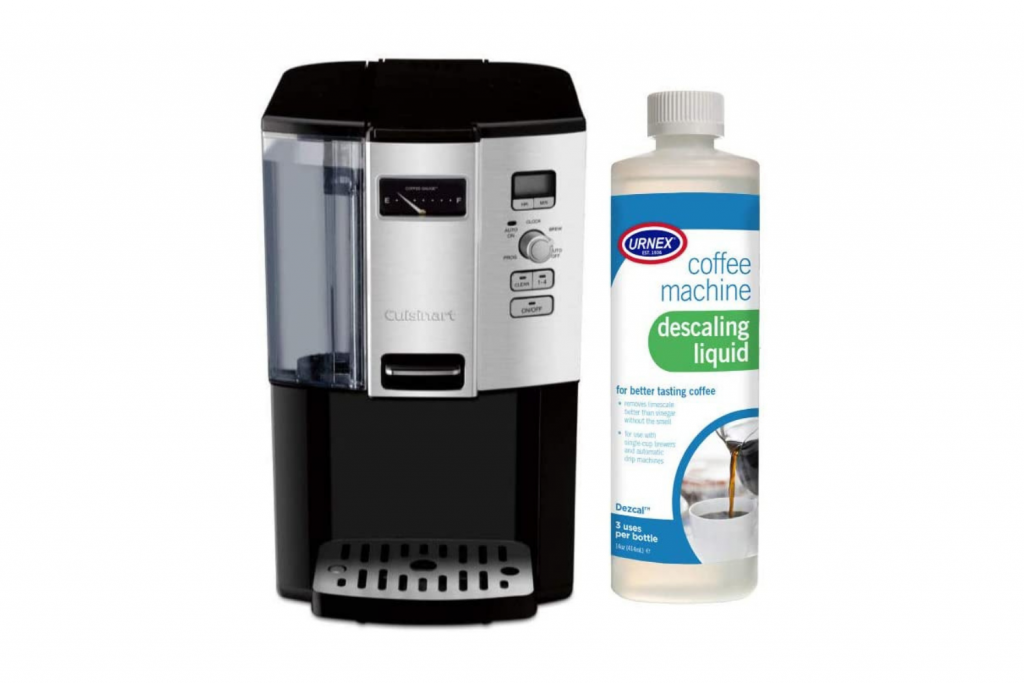 If you're looking for a coffee maker, read this Cuisinart On Demand 12-cup Coffeemaker review to learn more.
Large capacity
The capacity is always the leading factor when choosing the best coffee maker. The Cuisinart coffee maker offers a 12 cup capacity, making it ideal for large families, offices, and guests. You can also sneak a cup through the sprout mid-cycle while it's still brewing. The handle offer a comfortable grip allowing you to pour the 2 cups continuously. What's even better is that you can brew just one cup when you need less coffee before heading out.
24-hour programmable
Another nifty feature of the machine is its programmability up to 24 hours in advance. This means you can decide to wake up to the aroma of ready coffee to grab a cup and refresh your day. You can also customize the brew strength between regular and bold coffee to have the espresso to your liking. However, note that it's loud enough to wake everyone when the machine goes off in the morning.
Removable reservoir
The water and coffee reservoirs used in the Cuisinart On Demand coffee maker are removable, which makes them easy to refill. Besides, it's dishwasher safe, making it easier to scrub the machine without any problems.
Urnex descaling liquid
Coffee makers are susceptible to limescale buildup, a mineral that forms on the heating element, affecting the performance. This coffee maker breaks down the lime scale for smoother-tasting coffee and keeps the machine performing faster. This liquid is formulated from phosphate-free components for safety. The descaling process is effortless as you just put the liquid into the reservoir and then add water. Brew the solution and then discard it before adding fresh water to rinse the fluid.
It provides a large capacity for the families
It has a one-cup option for individuals
It's programmable for up to 24 hours
It's easy to clean with a removable reservoir
Includes a descaling liquid
The Cuisinart On Demand coffeemaker is among the best coffee machines suitable for both individuals and families. You can make up to 12 cups or use the single-cup option. The machine is programmable with an auto-shutoff feature after 4 hours. Cleaning it is a breeze, thanks to the removable reservoirs that are dishwasher-safe.