From boiling large batches of pasta to simmering chicken pieces for the stock, having a well-made stockpot is a useful addition to the kitchen. While you may not need a stockpot each week, this humbler tool can be a real superstar in the winter months when you want to boil broths, soups and hearty chili.
The All-Clad Essentials stockpot is incredibly versatile because it can steam, poach and make stews. This nonstick pot gives you the freedom to move from the oven, stovetop, to table. Cook pasta with the insert in place and then take it out of the pot to drain. When used without the inserts in place, the pot is great for simmering stews and soups. The lid helps retain the flavor and moisture and keeps food hot.
There are tons of reviews from happy users of All-Clad Essentials 6-quart Pot who appreciate its versatility and outstanding performance. Read this All-Clad Essentials Pot Review to know the features that make it so popular.
Durable Aluminum Build
This sizzler of a stockpot is made from heavy-gauge aluminum covered with three layers of durable nonstick material to help food slide right off. The aluminum material heats up faster and cooks evenly. Besides, the materials used are safe and PFOA-free and could last for a long time if used correctly. The only downside is that this All-Clad Steam, Poach & stew is the pricier tag. However, most reviewers with the pot say it's worth it. Considering the All-Clad's Limited Lifetime Warranty, it's worth it.
Compatible with most cooktops
The All-Clad Essentials is compatible with most cooktops, including gas, electric and ceramic. It's oven-safe up to 500 degrees. The pot comes with durable stainless steel handles that have been riveted on the pot and feels so strong. The contoured design of the handles ensures a safe grip and a comfortable cooking experience. The fact that these handles don't get hot makes this a very good set.
Easy to clean
The one thing most customers appreciate with this pot is the ease of cleaning. To start with, the surface used is nonstick, meaning that you should find it easy to wipe off when washing. Although the manufacturer claims it dishwasher safe, we recommend hand washing to preserve the nonstick coating. This way, you just might hold onto it for longer.
Nesting feature
This space-saving stackable feature can help you stay organized. The pieces are smartly designed to fit each other to minimize storage space. This nifty feature is for everyone who does not have a roomy cabinet to keep different cookware pieces.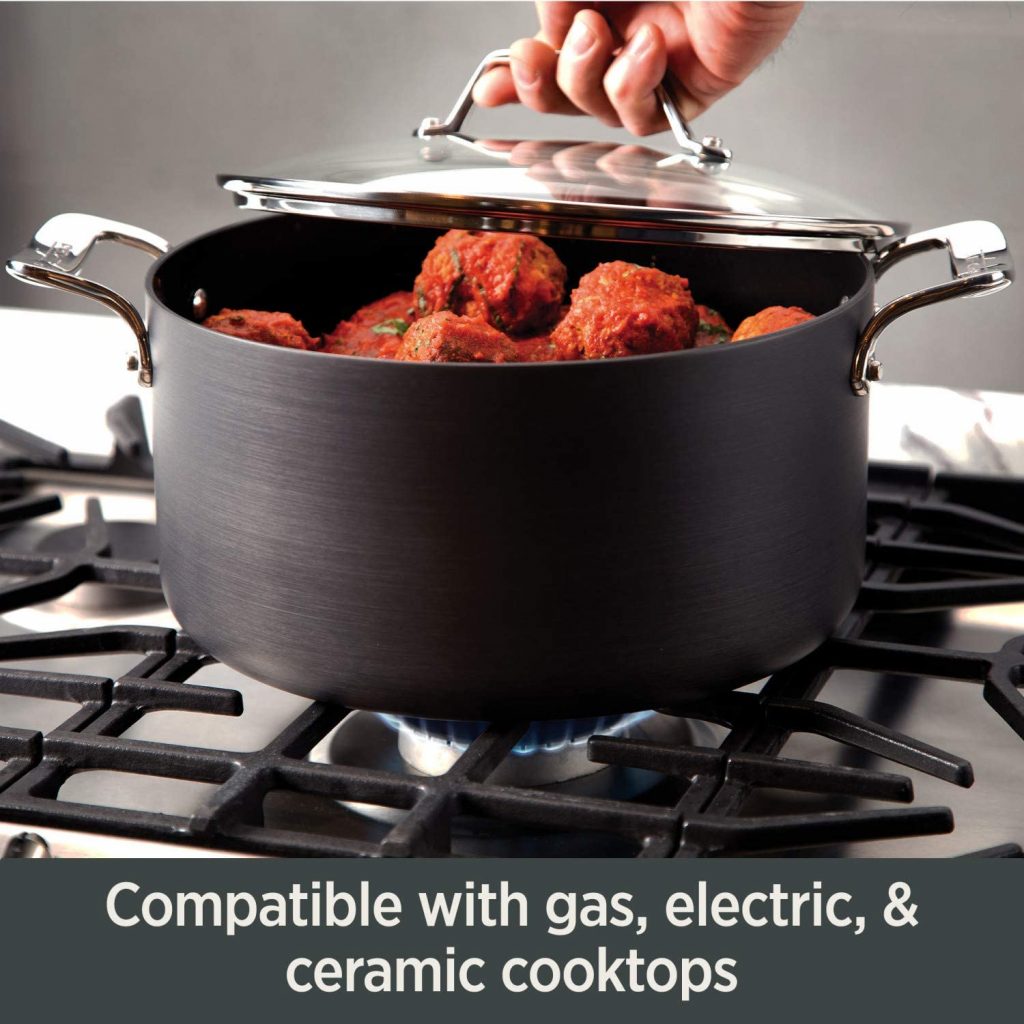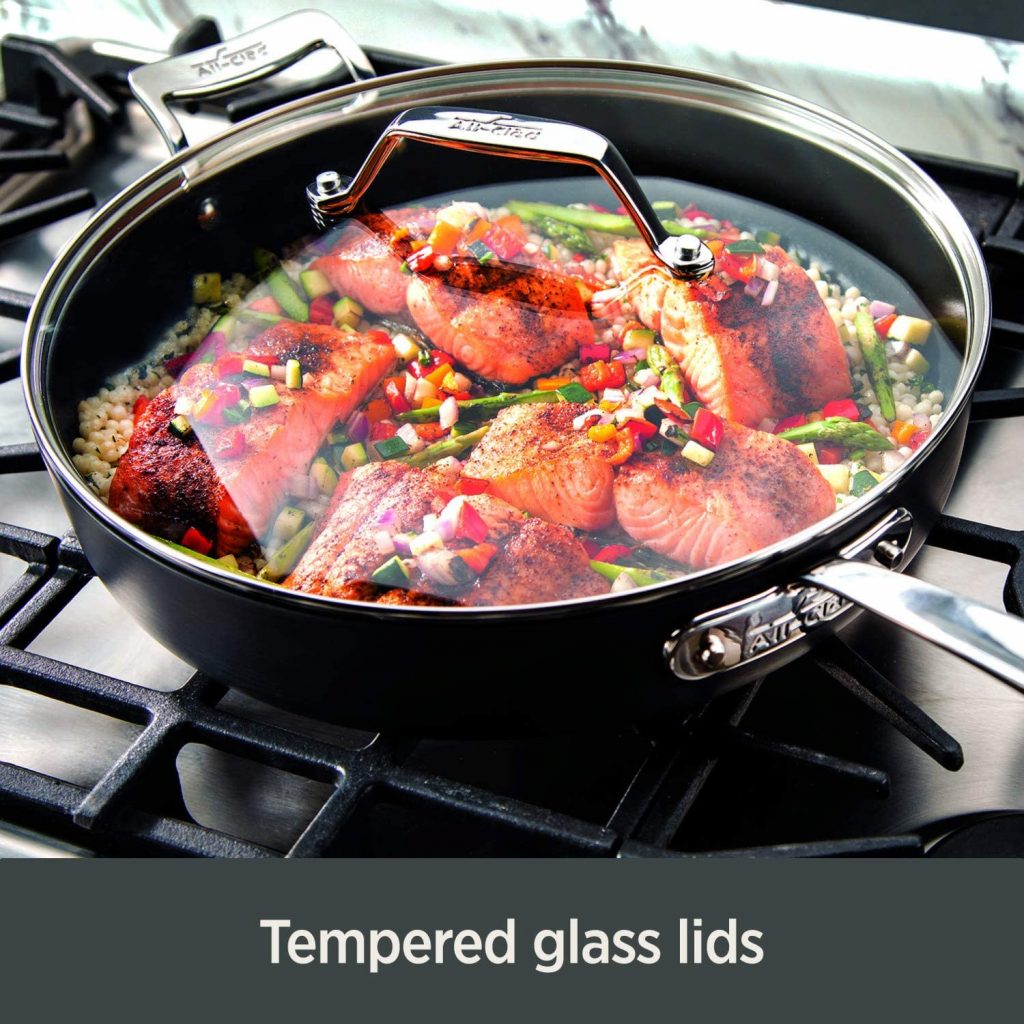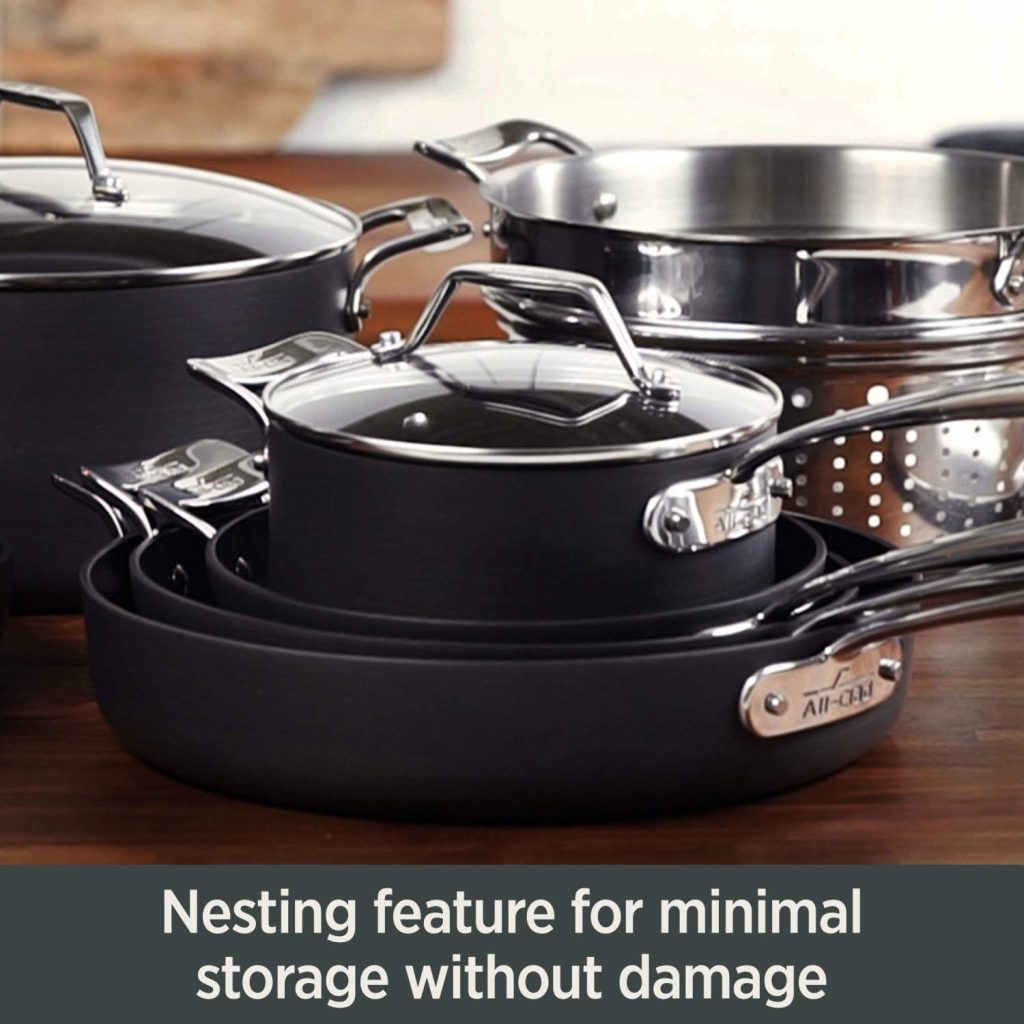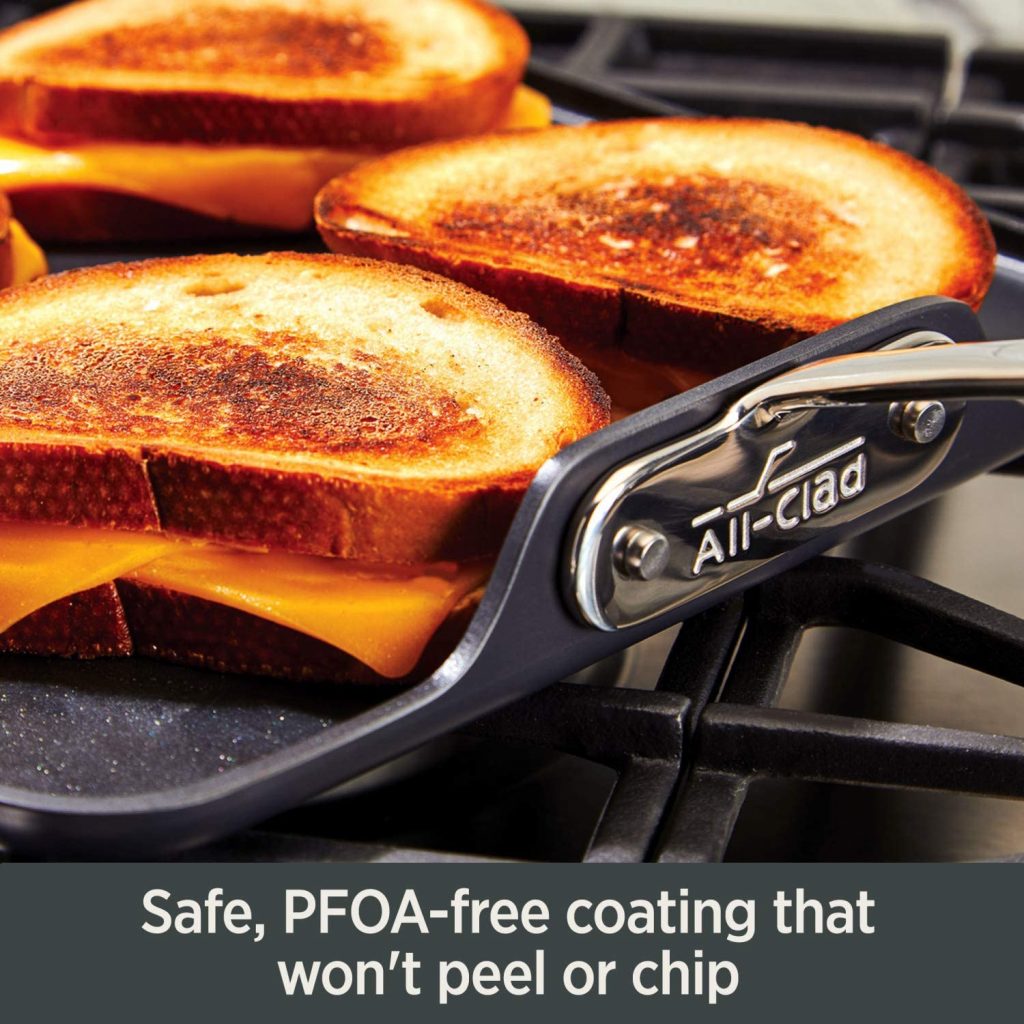 It has a sturdy build
The nonstick coating makes cooking smooth
It's dishwasher-safe
Has comfortable handles
Tends to slide on cooktop when stirring
This is a great pot overall, considering the design and materials used for its construction. The aluminum-made pot offers a stellar blend of functionality, performance, premium look and insane-lay beauty. Moreover, the big pot takes up a little space thanks to the clever space-saving design.