Air fryers have been the talk in the world of kitchen creatives due to their health conscious nature. Frying with air instead of oil means you're getting your chicken wings with crisp and browning but with less oil. The Cuisinart Air Fryer Toaster Oven employs ultra-hot air to do the frying.
The Cuisinart AirFryer and toaster oven is a suitable option for minimalists looking for a versatile air fryer. It can convection bake, convection broil, Toast, Warm, and of course Airfry. It's also large enough to handle foods, chicken, pizzas, and more. Besides, the machine is pretty easy to understand because it's primarily a toaster oven with an air fryer function built in it.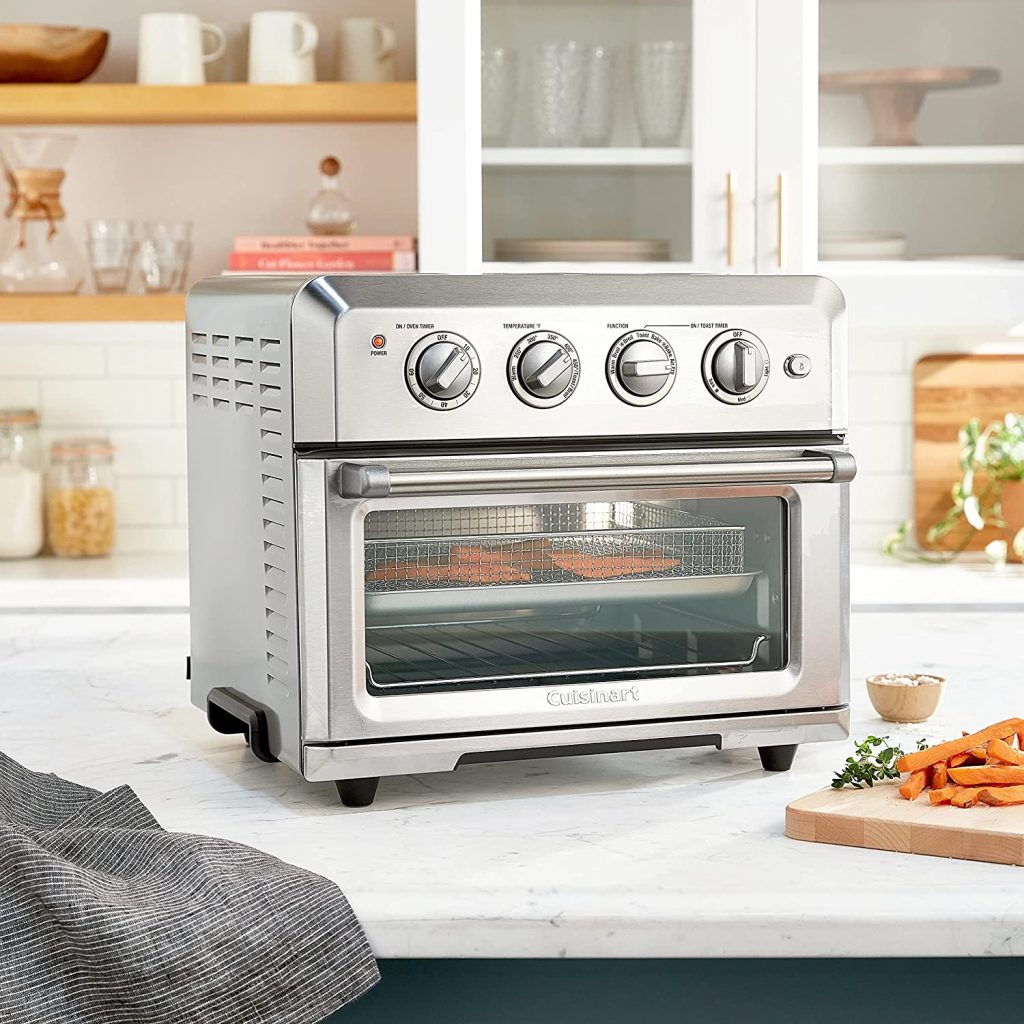 Many users praise the performance, the amount of space, and the ease of cleaning. If this sounds like a good quality air fryer toaster oven, read its features below.
1800-watt motor
This unique workhorse boasts a powerful 1800 watts motor that caters to all your cooking needs. The toaster oven preheats quicker than most models with lower watts. It can heat up to 4500F, so you can adjust time and temperature accordingly. You can also use the machine for low-temperature cooking like dehydration. Many users love that air frying is lightning fast and the motor runs so quietly.
Easy control panel
The Cuisinart air fryer offers a simple and basic control panel with easy-to-read control knobs to adjust temperature and time. It also includes a thermostat that allows for temperature adjustment with a 60 minutes timer with automatic shutoff that lets you know when the pizza and wings are ready
Large interior
Another nifty feature of this machine is the generous amount of interior space. It features a 0.6 cubic feet capacity enough to airfry up to 30 lbs., bake a 4lb chicken, and toast 6 slices of slices or a 12-inch pizza. It's enough to prepare food for smaller families of up to 5 people. It can also accommodate accessories and baking pans that you already own.
Easy to clean
The exterior of the Cuisinart AirFryer Convectional toaster oven is made of brushed stainless steel with a nonstick property. This means you wipe the surface clean by wiping it with a damp cloth. The removable parts are dishwasher safe, which makes users like it even more.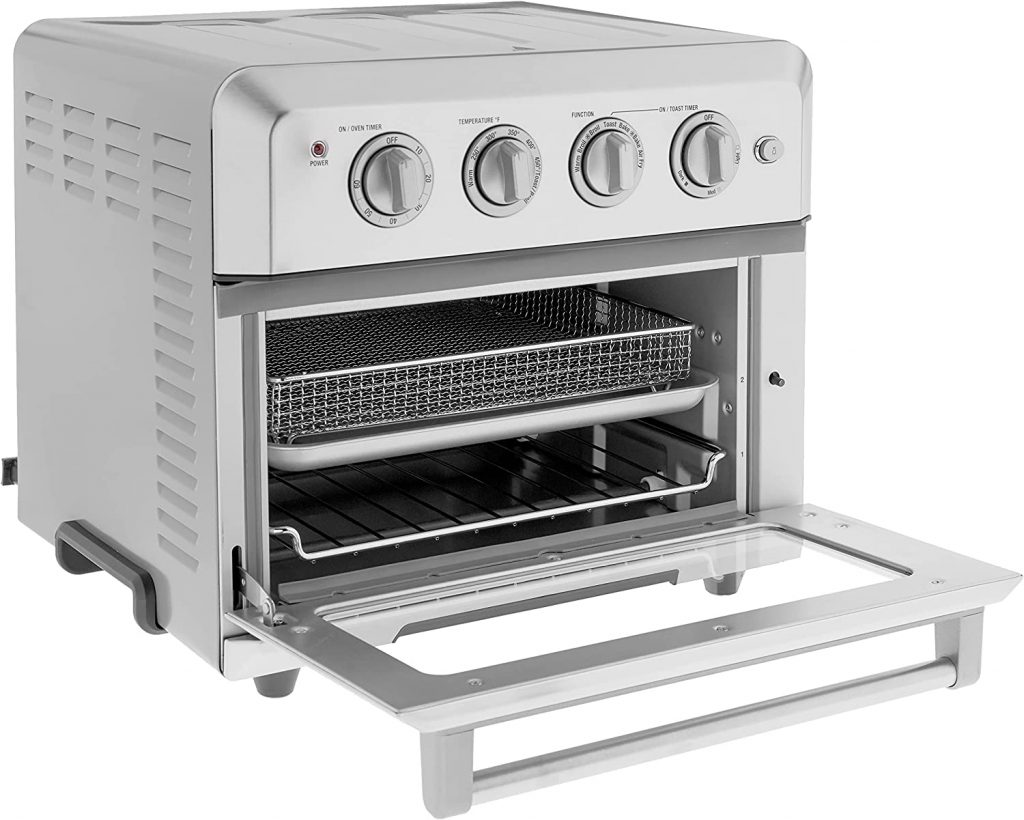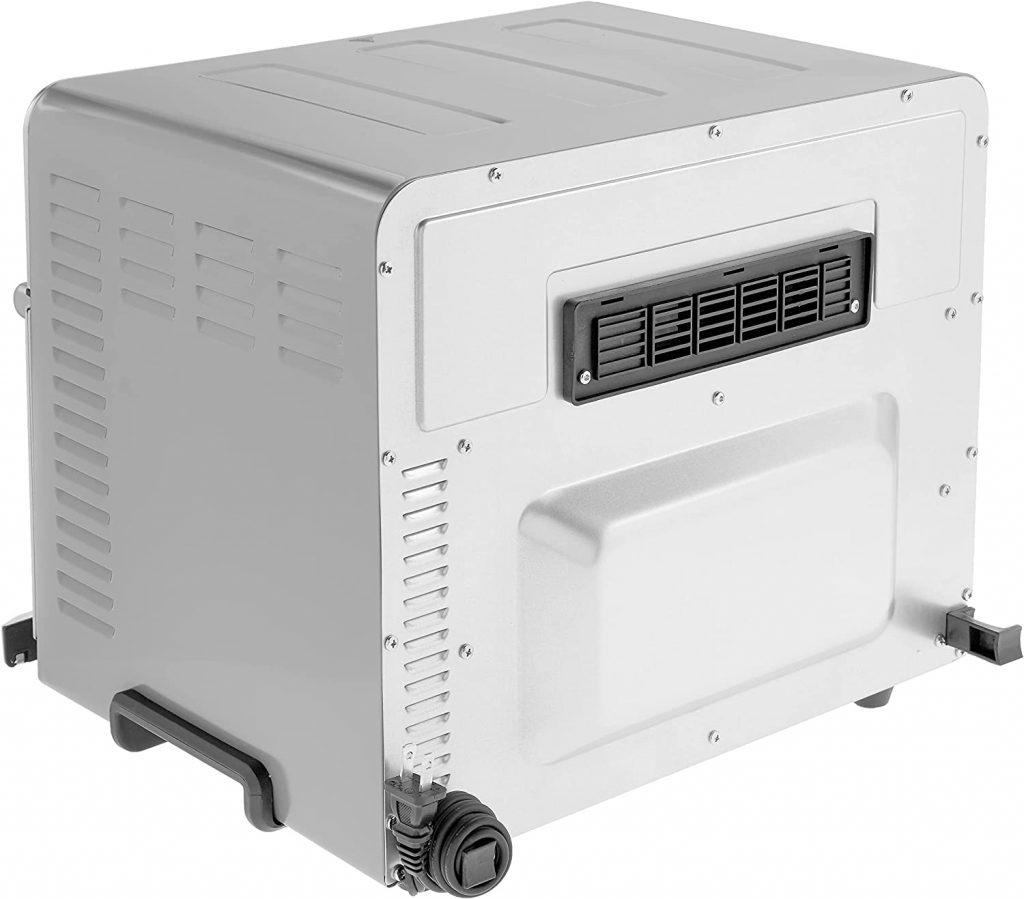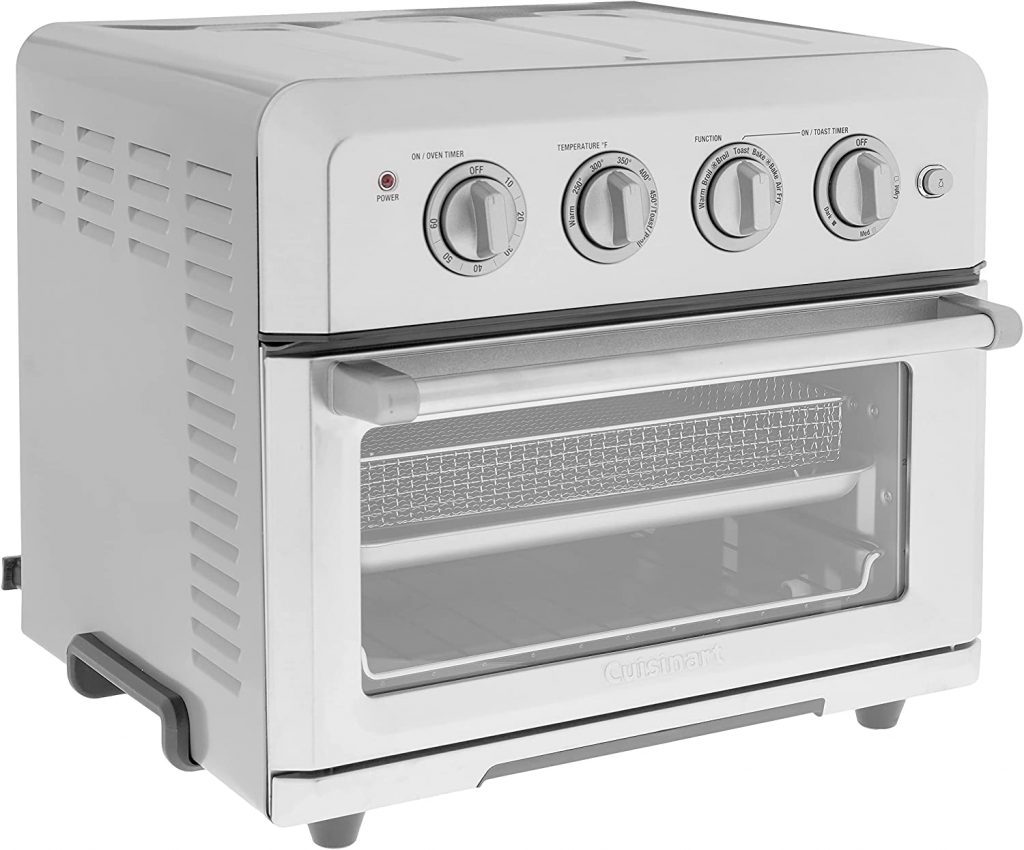 Easy to use control panel
Easy to clean
It has a solid stainless steel build
It offers a large capacity for families
Directions on use are not straightforward
The Cuisinart Airfryer toaster oven is one of the best-selling air fryers on Amazon, and for good reasons. First, it preheats faster thanks to the powerful motor and comes with numerous functions for convenience. The interior capacity is large enough for families, and the dial controls should not be hard to know. The price makes it among the best affordable air fryer toaster oven. Most users love it, and we think you will too.