Do you frequently whip up smoothies at home? Well, you must have come across blenders that invade what is supposed to be a smoothie. That's all because of low-quality blenders out there that give exaggerated promises. Don't worry, though, since the Blentec Classic 575 got you covered.
Featuring a pre-programmed smoothie cycle, this product allows you to prepare perfect smoothies for you and your baby. Besides, the incredible features it comes with make it the dog's bollocks. It is a must-have.
Superior Motor
The Blendtec Classic features a powerful 1560 Watts (3HP),13 Amp, 50-60Hz, and 120 Volts motor. This allows the machine to salvo through any food ingredients you through at ensuring consistent performance.
That said, you can enjoy your smooth smoothies brewed with precision for enhanced taste. Besides, the motor is equipped with overheating and overloading systems that enable it to shut off automatically in case of overloading.
Easy Functionality and Highly Versatile
The Blendtec 575 features one smooth touch button to help you brew your favorite beverage with no fuss. Also, the product is constructed with pre-programmed cycles to ensure your versatile needs are catered for. You don't need to dice or slice your ingredients which helps save on time.
Additionally, you can blend your food ingredients easily and effortlessly. This helps you to conserve your valuable energy and keep your bills in check. Purchasing Blendtec 575 means you can enjoy an array of smoothies such as hot soup, juice, ice cream, puree, and grind. The product is a real example of a multipurpose kitchen appliance. Even you can prepare bread dough with Blendtec Classic.
High-performance Blades
Blendtec designed this appliance with the user in mind. Thanks to its sturdy blades that are 80% thicker, you are assured of advanced blending. The blades feature wings that enable you to prepare a smooth blend for family and friends.
In addition, the blades are stainless, so you don't have to worry about rust in case you don't dry it up after cleaning. What's more, there are no risks of pokes or cuts because the blade is not sharp.
Self-Cleaning
Blendtec Classic 575 comes with a self-cleaning feature that makes it easy to clean. It will take less than 60 seconds only to clean your blender. Simply take the clear jar, put some detergent soap and warm water, start your blender at full speed, and wait for less than a minute. The blender will clean automatically. You can now use some clean water to wipe out the garbage, and there you are!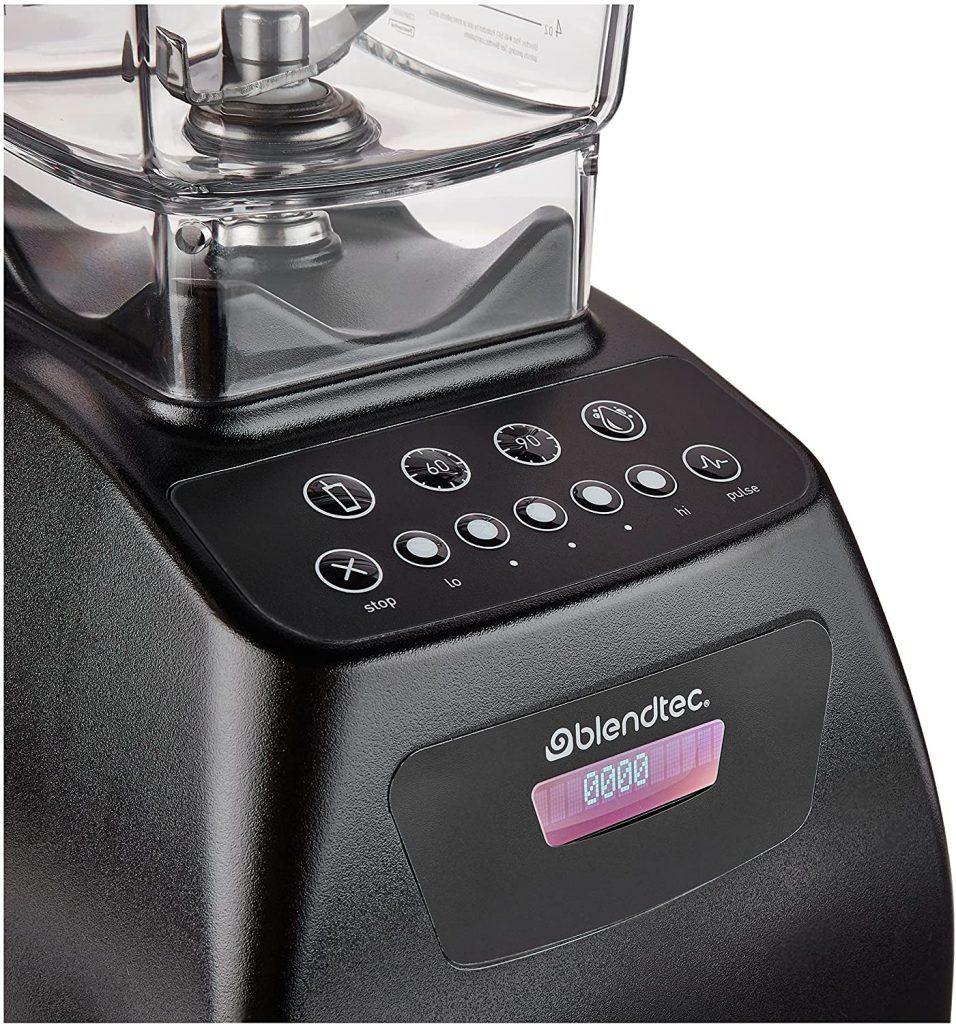 Premier grade blender
Powerful motor and sturdy blade
It comes with 4 programmable preset
BPA free jar
It is self-cleaning
If you are in the market for an efficient blender that puts a good value for your money, you can never go wrong with Blendtec Classic 575. With this appliance, you can prepare everything you need from smoothies, drinks, and grinds thanks to the super speed motor that features a 3 peak horsepower.
Also, feel free to enjoy impeccable smooth blending at every meal with the 5 variable speed controls that drive the texture you desire for healthy and delicious meals. What's more, Blendtec premier Classic 575 comes with an 8-year warranty to cover material defects in case you are not satisfied.