Are you looking for a high-quality convection toaster oven that delivers excellent results, is versatile, and is long-lasting? Well, Toshiba Air Fryer Convectional Toaster Oven ticks all the right boxes. This product is constructed with sturdy steel to serve you for years to come while allowing you to prepare all your favorite dishes. Besides, the product comes with a premium design with a stylish titanium finish to add a modern look to your kitchen décor. To find out a lot more, let's look at the remarkable features that this product presents!
Here are the features of the Toshiba 1750w Air Fryer that make it outstanding.
Large capacity
Featuring a 16.7 x 16 x 13 inches, the Toshiba 13-in-1 air fryer has a large interior design to allow you to prepare more food. The product can hold up to 12-inc Pizza, six slices of bread, and 4lbs chicken making it an ideal choice if you have a large family. Besides, the model has a compact design to fit most kitchen counters perfectly.
Highly versatile
If versatility is your main concern when purchasing kitchen appliances, then you should check out Toshiba Convection Oven for Pizza. This 13-in-1 machine can perform nearly all kitchen tasks making it your most suitable option. It can toast, roast, bake, air fry, bagel, broil, warm, reheat, slow cooks, proof, dehydrate, make pizzas and cookies to meet all your everyday cooking needs. For those enthusiastic about cooking and eager to experiment, this product will help transform your cooking experience; hence it is a must-have.
Quick heating
Alongside numerous presets, Toshiba 1750 convection toaster comes with a powerful 1750watts motor to help you cook delicacies of your choice in a flash. This product is constructed with six heating elements to cook faster than most counter ovens, which helps save time. Besides, it comes with a convection fan that enhances even cooking by distributing heat.
Air frying technology
Featuring air frying technology, this product allows you to prepare your wholesome meal with an enriched taste. Toshiba Air fryer conventional oven works by circulating hot air in your food to guarantee thorough cooking giving all your meals a mouthwatering flavor. Better yet, you are only required to use less or no fat while preparing crispy dishes for a healthy cooking experience. As such, you don't have to worry about extra calories since this product got you covered.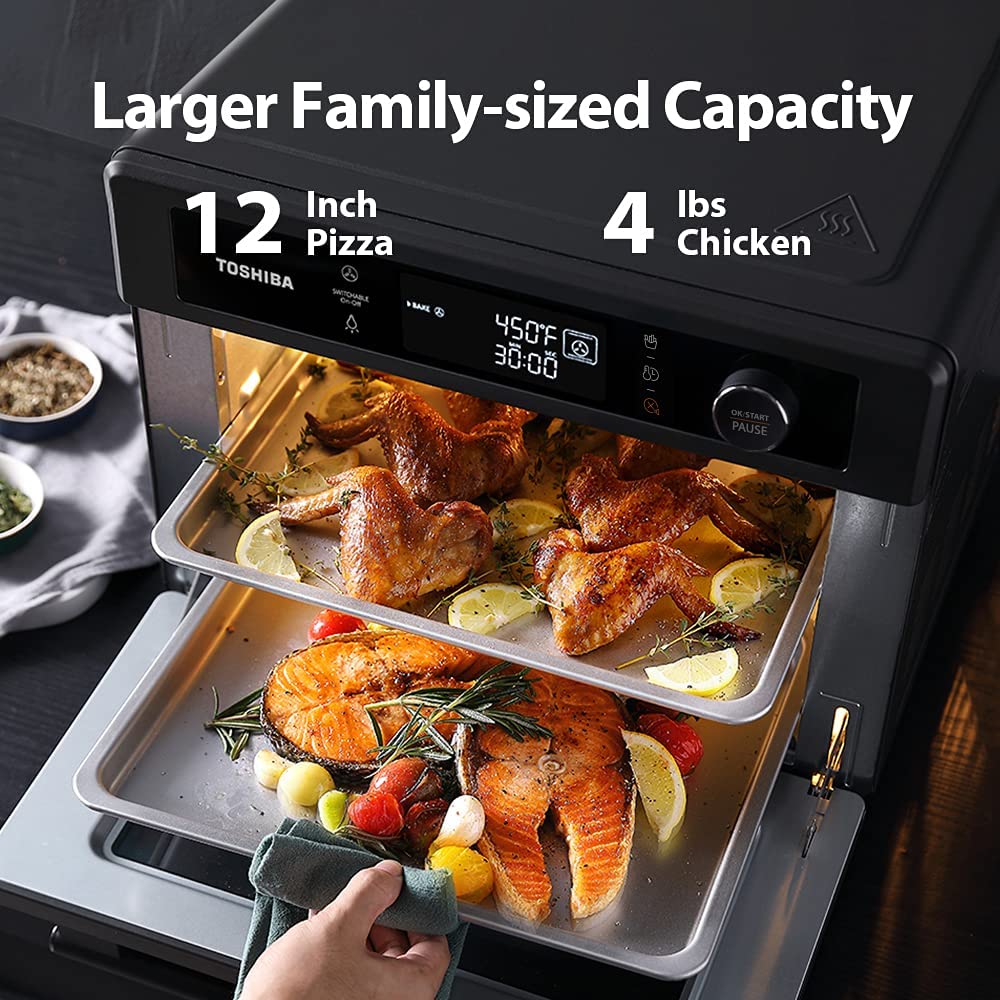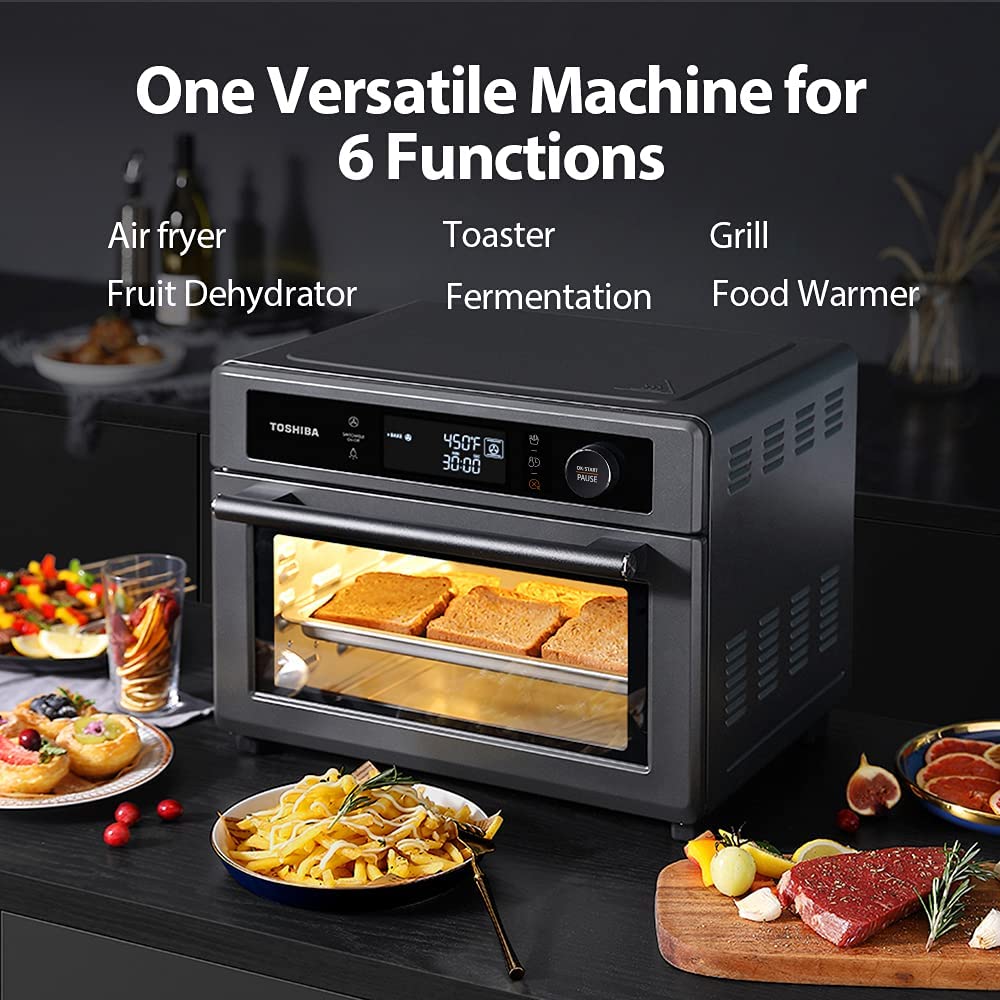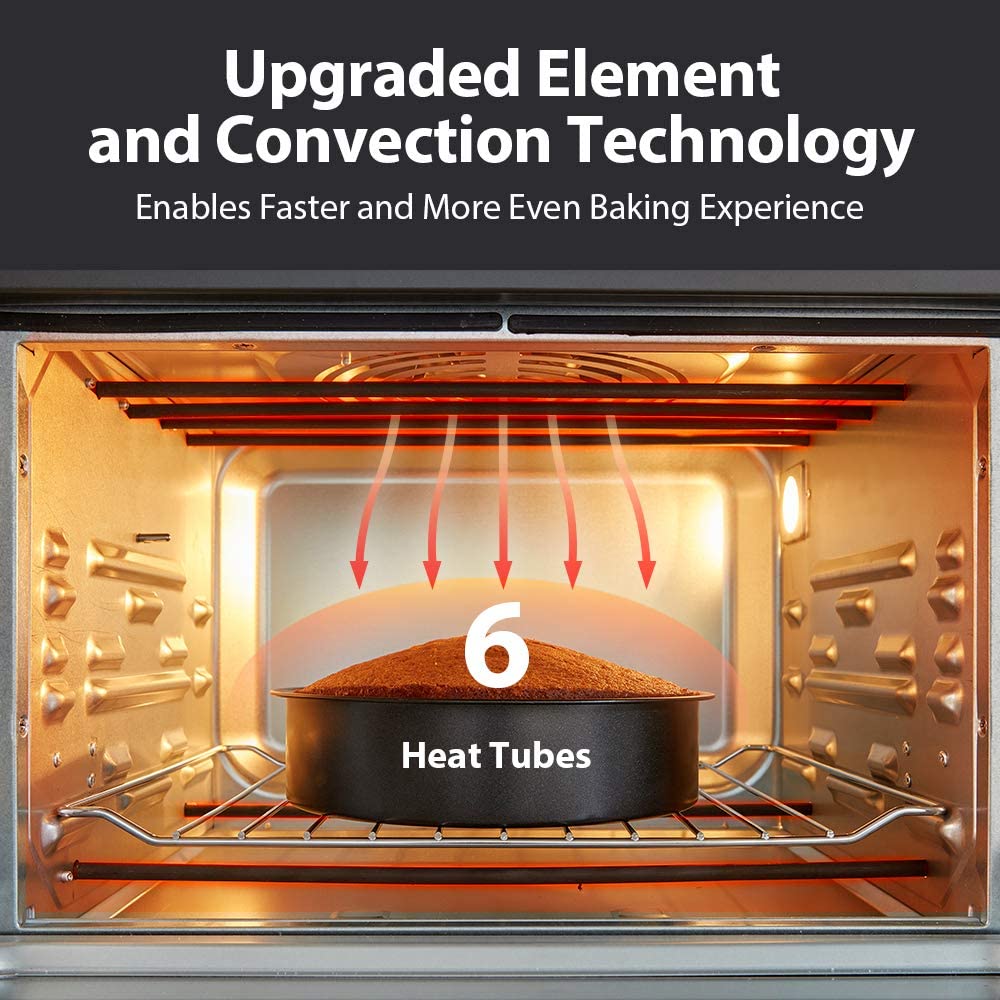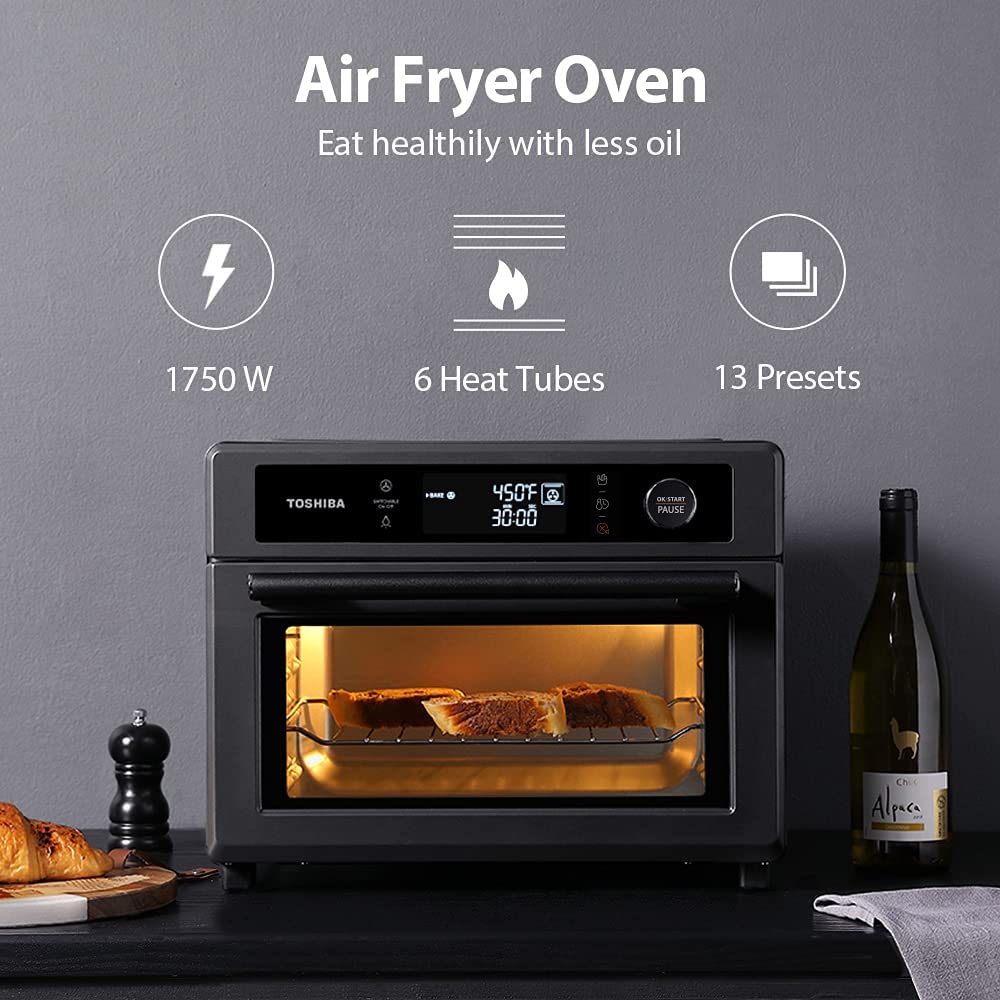 It is powerful and comes with six heating elements
Extra-large interior design
Provides faster and even cooking
It comes with an air frying technology
Easy to clean
The manual is not straightforward
If you are on the lookout for a reliable toaster oven, Toshiba Air frying convectional Toaster Oven is a cooking partner that won't disappoint. Featuring a large non-stick interior design, this machine can prepare enough food for a whole family while enhancing natural taste. In addition, the non-stick interior lets you clean without hassle. What's more, the product provides good value for your money given the quality it offers.