With the right blender, you can make your own fresh drinks from smoothies, milkshakes to cocktails, all in the comfort of your kitchen. What's more is that you get to regulate what goes into your drink from your fruits of preference, milk, supplements and all other ingredients of choice for that healthy, fresh and tasty beverage.
Unfortunately, choosing the right blender can be tough, especially with numerous brands in the market claiming to be the best. But don't let that deter you from getting yourself a quality blender that satisfies all your drinking and processing needs.
The Ninja Compact Kitchen System with Auto-IQ is just what you need.
This blender is the perfect definition of excellent quality and value. With up to 1200 watts of performance power, this blender can crush ice, make that cup of banana smoothie, and blend that drink to perfection.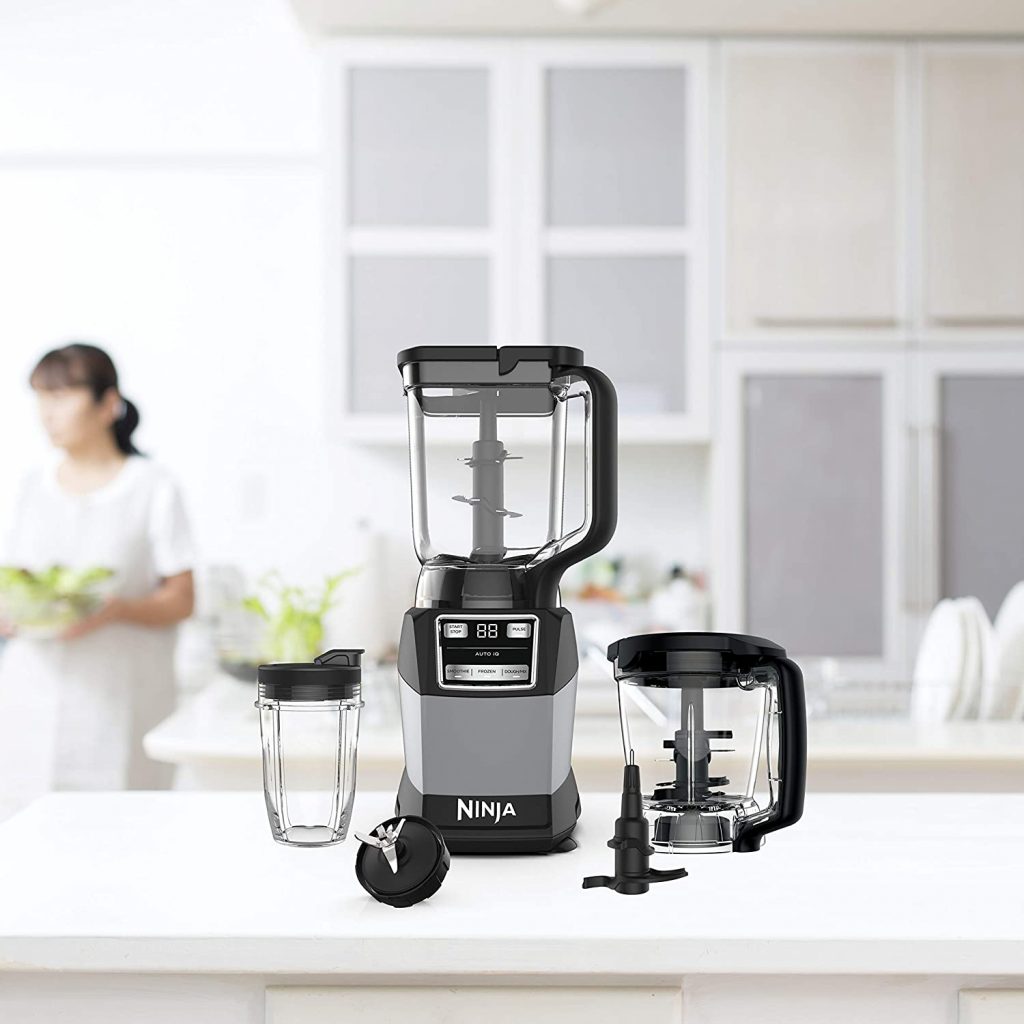 Do you want to learn more about the Ninja Compact Kitchen System? Read the comprehensive review below for a complete analysis.
Large Capacity
This blender can hold up to 64 ounces of liquids enough to serve a medium-sized family. Even for a single morning smoothie, this blender got you covered. The blender comes with a single-serve cup with a spout lid that lets you make your nutritious smoothie and drinks and take on the go.
High Performance
The blender is fitted with sharp pro extractor blades sharp that does a perfect job of crushing ice and preparing very smooth drink and butter. These blades have the power to break down whole fruits, vegetables, seeds, and blocks of frozen ice, quickly and with ease. Utilizing 1200 watts of power, the blender offers incredible performance in blending both hard and soft ingredients to a smooth texture.
5 cup precision processor bowl
The 64-ounce processor bowl means that you don't need a separate food processor that would take up more counter space. You can use the bowl in various ways around the kitchen, such as chopping vegetables, making purees, or kneading bread dough with the dough blades. The processor bowl comes with a lid chopping blade, dough blade, stacked blade and pro extractor blades that ensure your creation is blended to precision.
Three different Auto-IQ presets
Additionally, this blender comes with three auto-iQ presets for making smoothies, mixing dough, and crushing ice. The system also features an auto-iQ technology that hosts a timed and intelligent blending program for low, medium and highs speed for a customized and finely blended drink.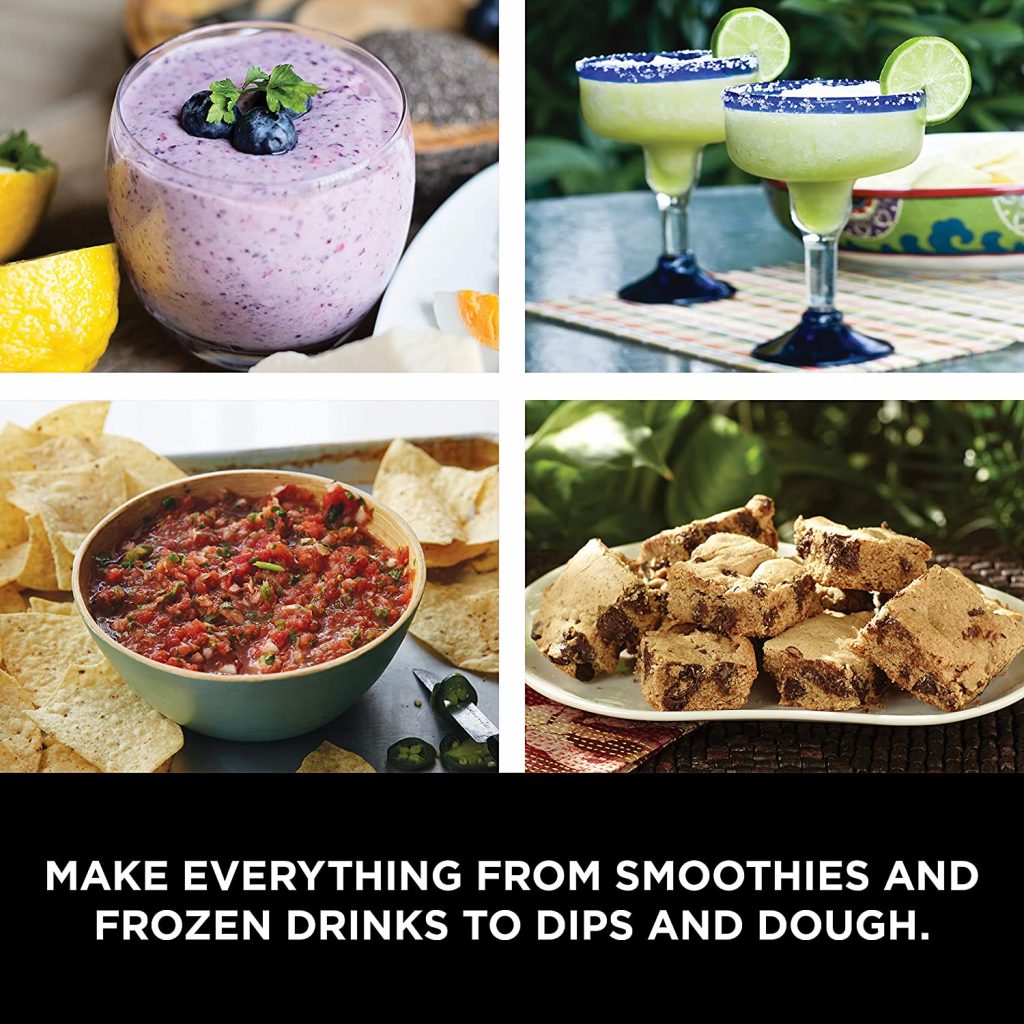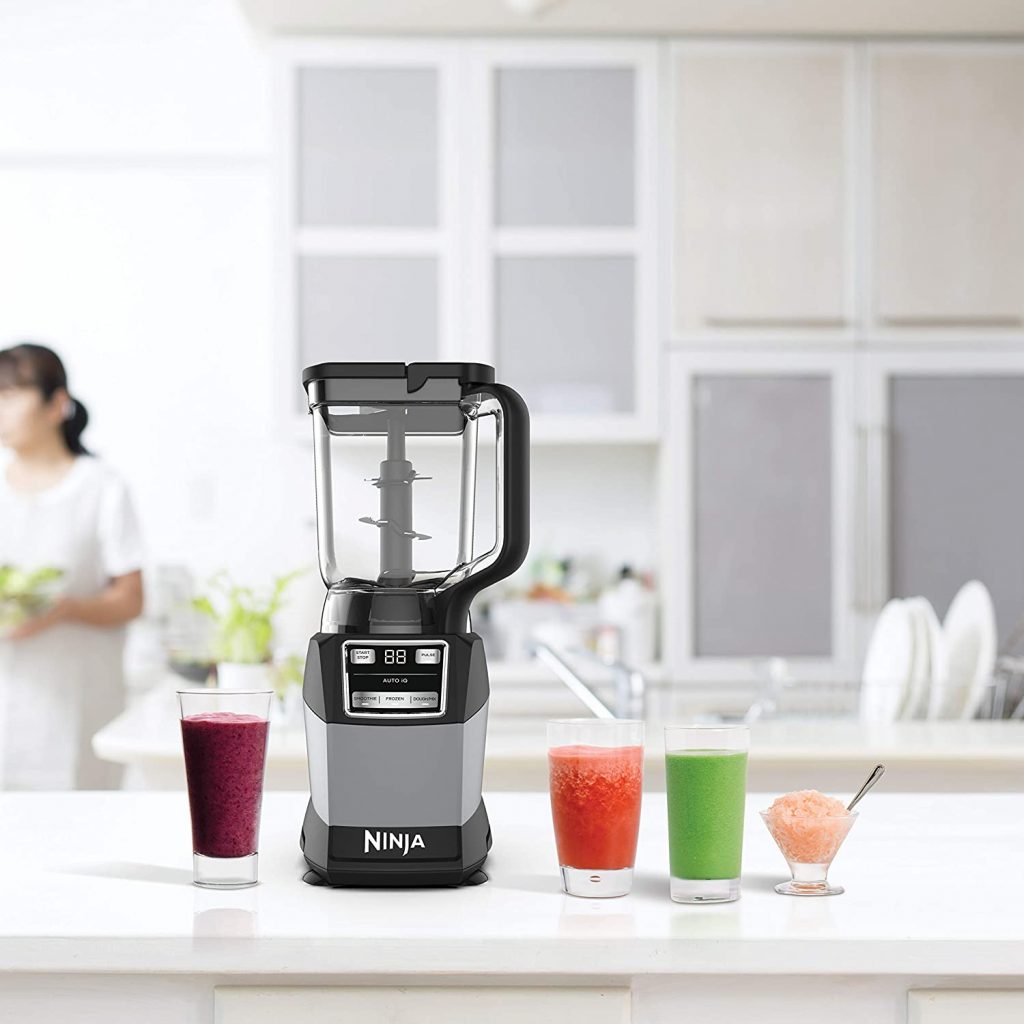 Comes with a free guide with up to 15 recipes for making smoothies and other beverages
Removable parts are easy to clean and dishwasher safe
Great at crushing ice
Relatively bigger counter space
Does not do hot mixing
Bulky design
If you are looking for a modern blender that boasts both excellent performance and consistency, you should consider the Ninja Compact Kitchen System with Auto IQ. This blender will make your creamy smoothie or that frozen drink in seconds to feed a whole family. It's time you actualized your kitchen blending experience with The Ninja Compact Kitchen System.