All-Clad is a Pennsylvania-based metal fabrication company that deals with all things cookware, and their latest HA1 anodized cookware is the best fully bonded cookware set on the market. While the firm has been revolutionizing cookware for over 50 years, its HA1 pans have also undergone numerous redesigns. Their craftsmanship still follows the boding, forming, finishing, and riveting system that's stood to the test of time.
This set is a perfect addition to any kitchen as it includes 8-inch, 10-inch, and 12-inch nonstick fry pans for everyday cooking. The heavy-gauge pans are scratch-resistant and durable. Read on to discover more features of the All-Clad HA1 nonstick anodized cookware set;
Induction cooker compatible
All-Clad uses an anti-warp stainless steel base that's induction cooker compatible. The stainless steel core then uniformly distributes the heat to the heavy gauge anodized aluminum layer that quickly heats up whatever meal you are cooking. With the rugged build, these pans can withstand up to 500 degrees F, making them safe to use in the oven and all forms of cooktops.
Riveted handles
Having a firm and safe-to-use handle sets the All-Clad HA1 cookware apart from any competition in the market. The firm relies on stainless steel handles secured with steel rivets onto the pan so that they are never coming off even after long-term use. The tempered glass lids also feature steel handles with steel rivets, making it easier for you to lock in the moisture while frying food and safely take off the lid without having to worry about the hot vapor.
3-layers of PFOA free nonstick material
HA1 fry pans have three layers of PFOA-free nonstick coating. This ensures that your meals never end up stuck on the pan. The non-stick material is also scratch-resistant and durable enough to withstand years of use. It also makes the pan easy to clean after cooking in it. While the pan is dishwasher safe, it's recommended that you hand wash it since it's simple and it preserves the nonstick coating.
User-friendly design
These fry pans have a flat base with flared sides that make it easy to flip and toss the food when cooking. This user-friendly design is also safer to use as you can always expect the food to land back in the mid-sized pans.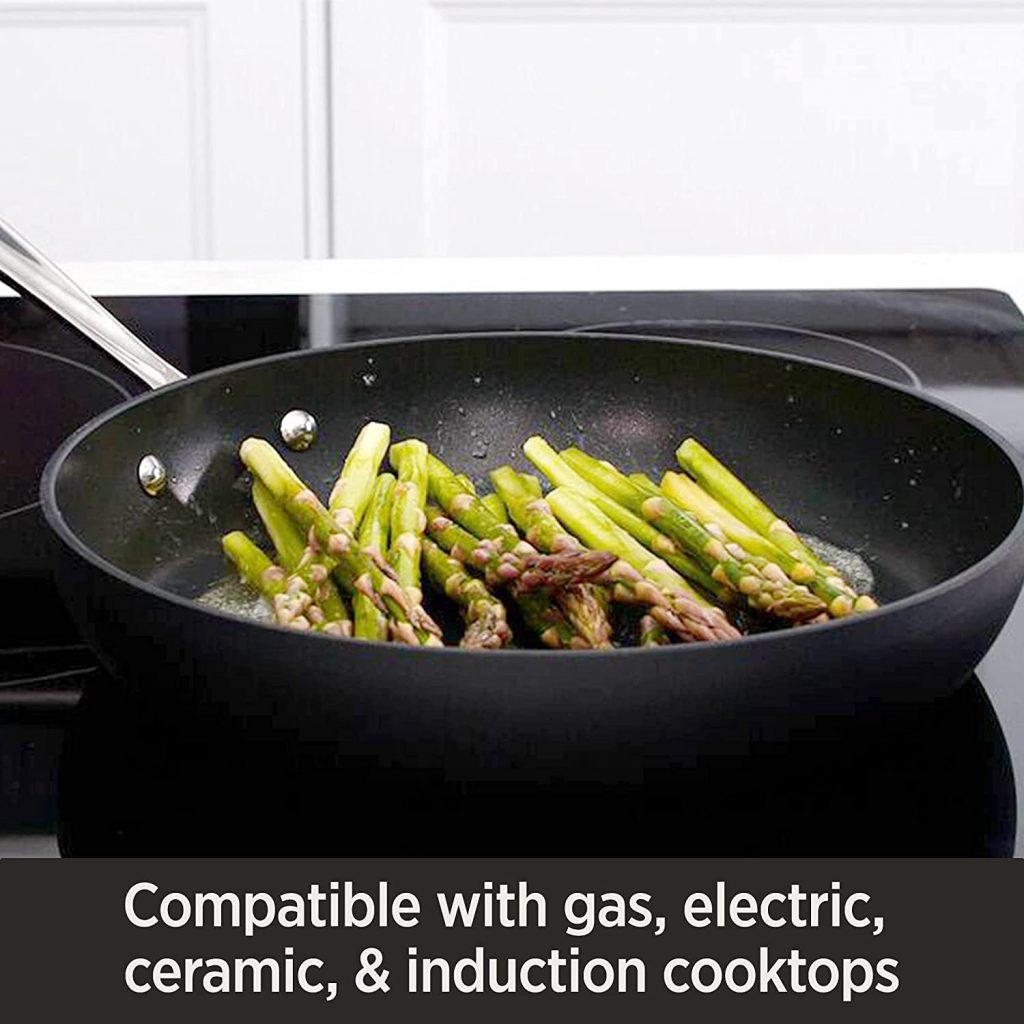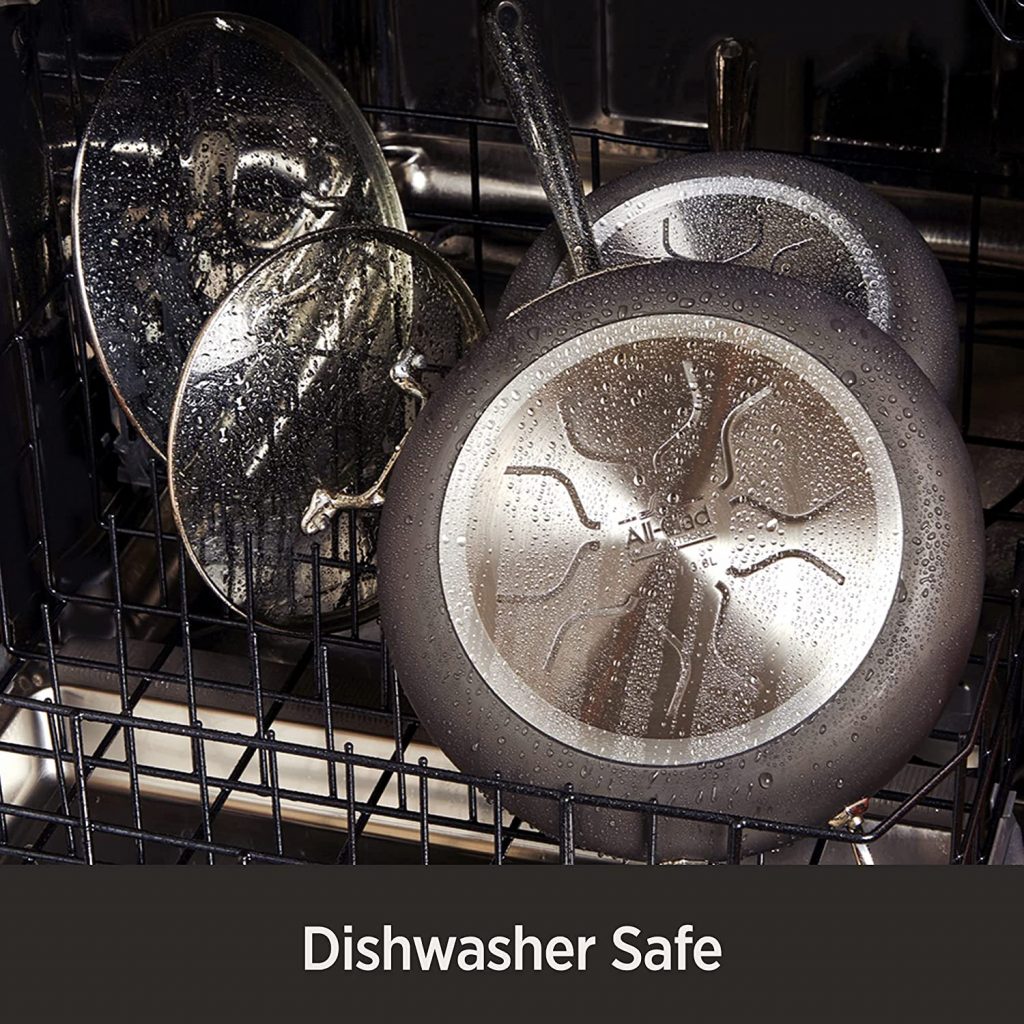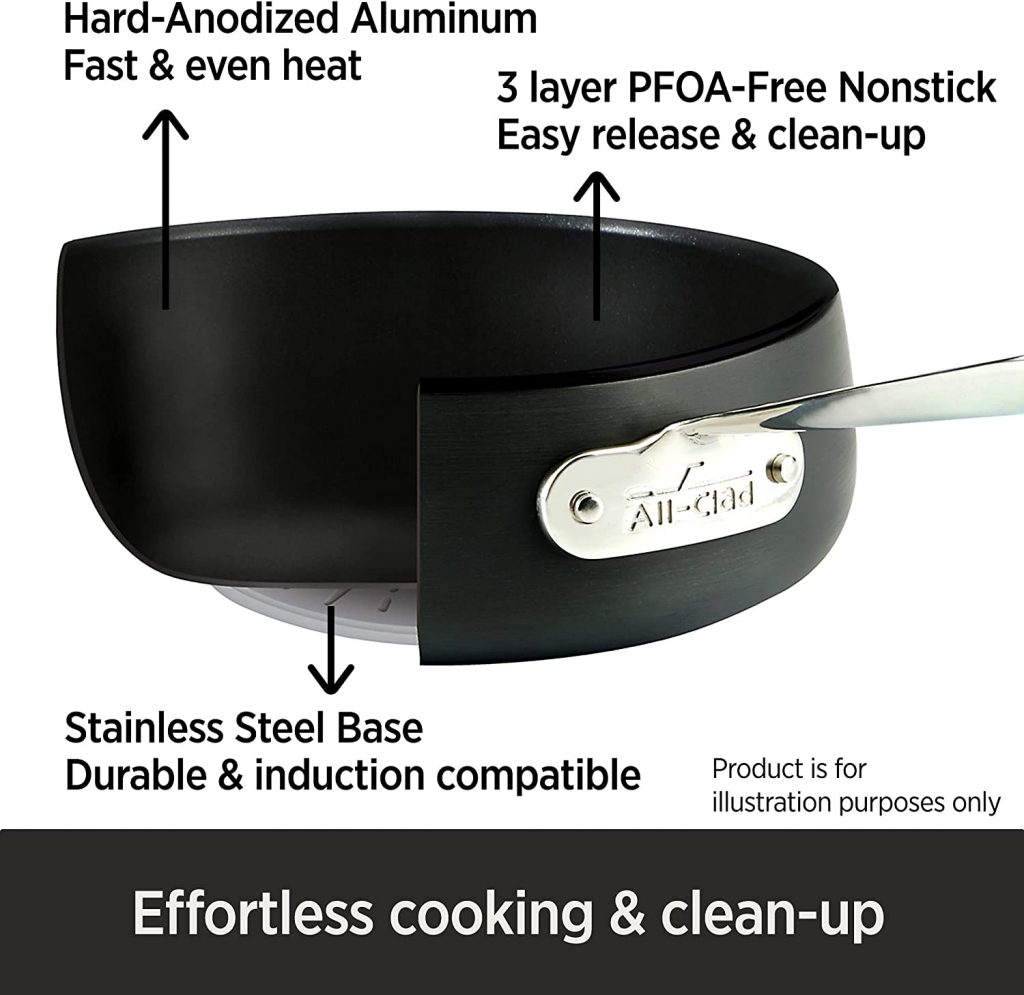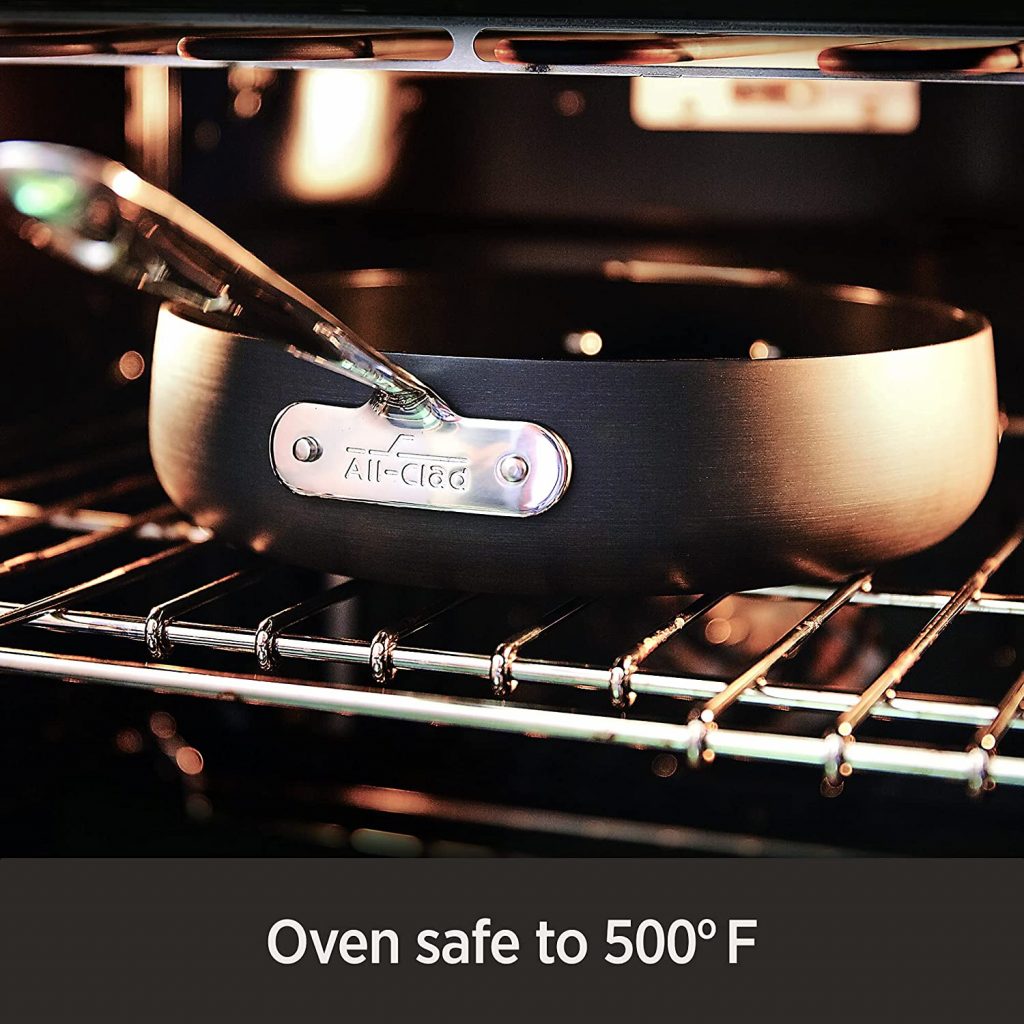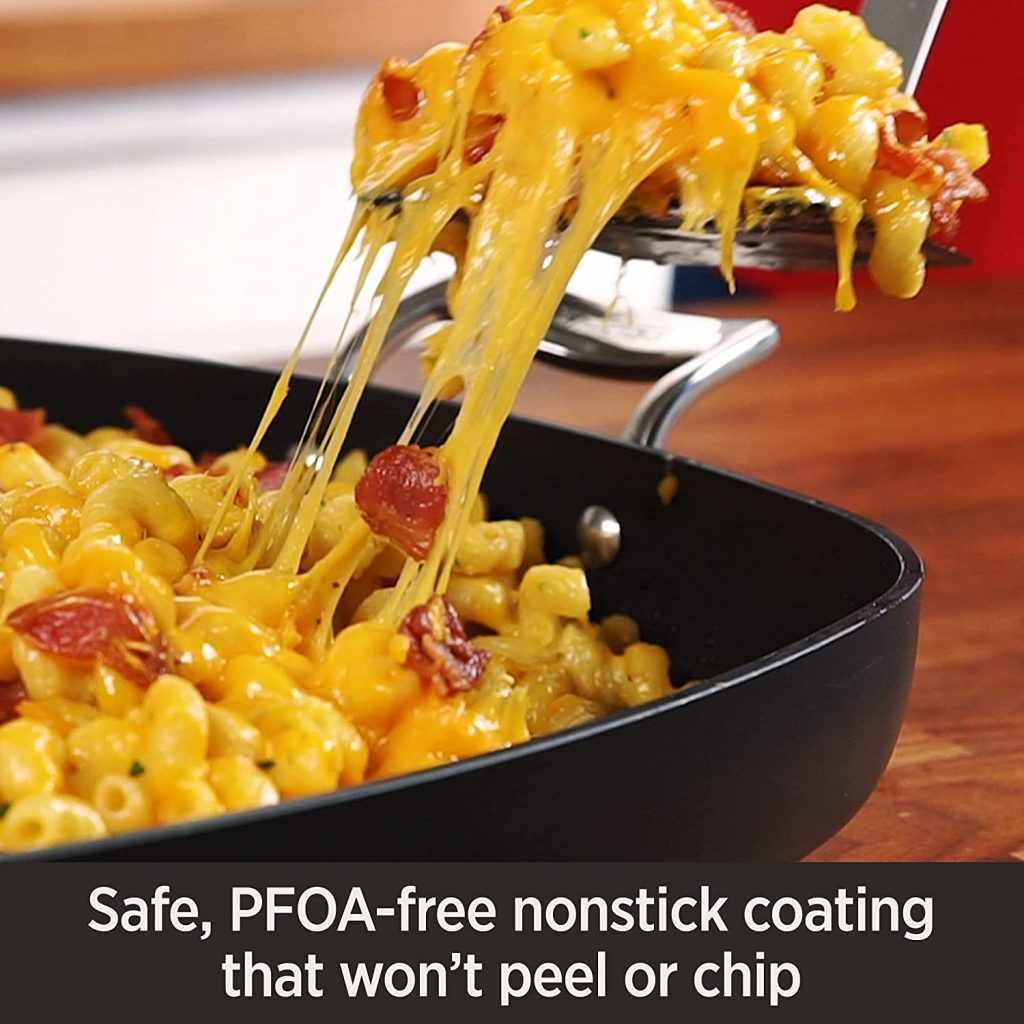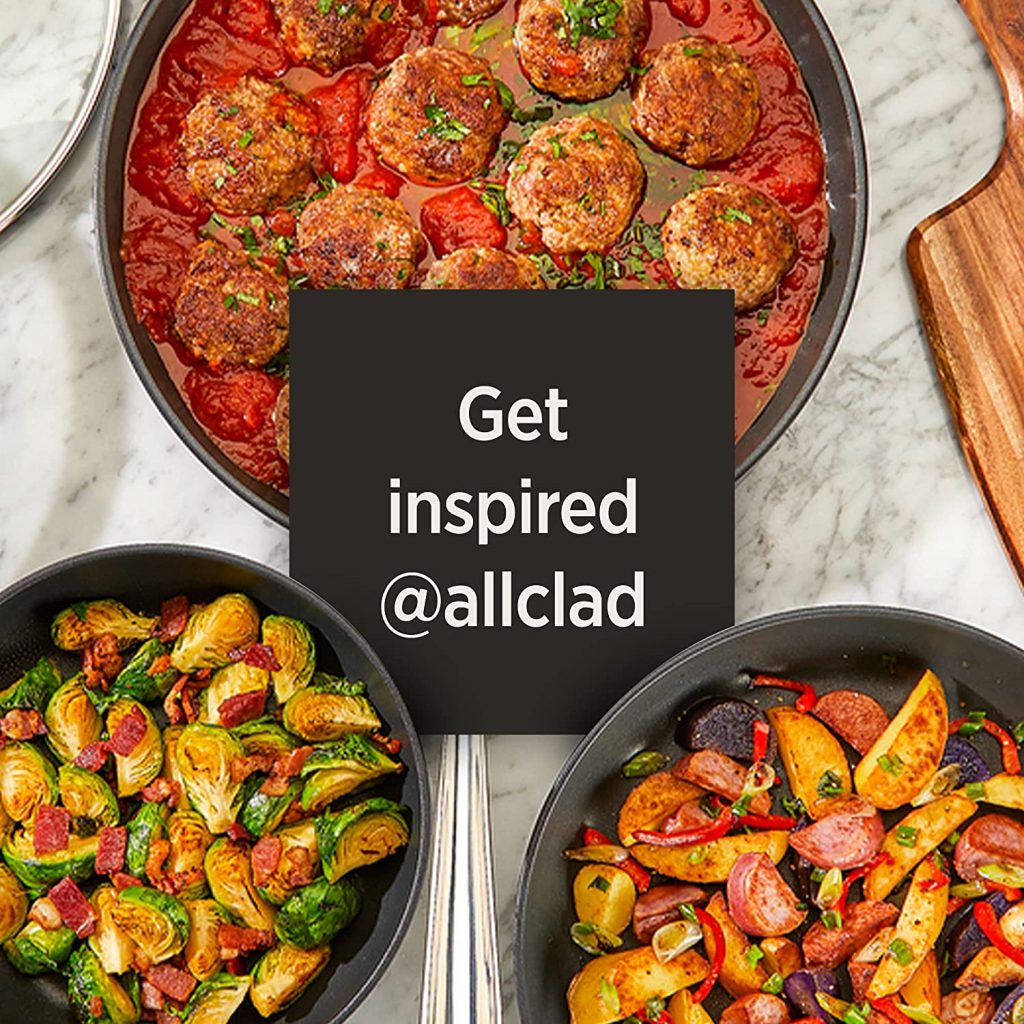 The cookware set is backed by All-Clads limited lifetime warranty
Compatible with all cooktops, including induction cookers
The handles are securely riveted for a safe and firm grip
The nonstick coating wears out much faster if the pans are washed in a dishwasher
The All-Clad HA1 cookware set is your chance to spruce up your culinary skills while upgrading your kitchen's cookware. The three essential pans come with a tempered glass lid with a safe-to-use handle, while the flat base and flared edges make flipping food quite fun. Transform your stir-frying and other everyday cooking tasks with the All-Clad HA1 cookware set.