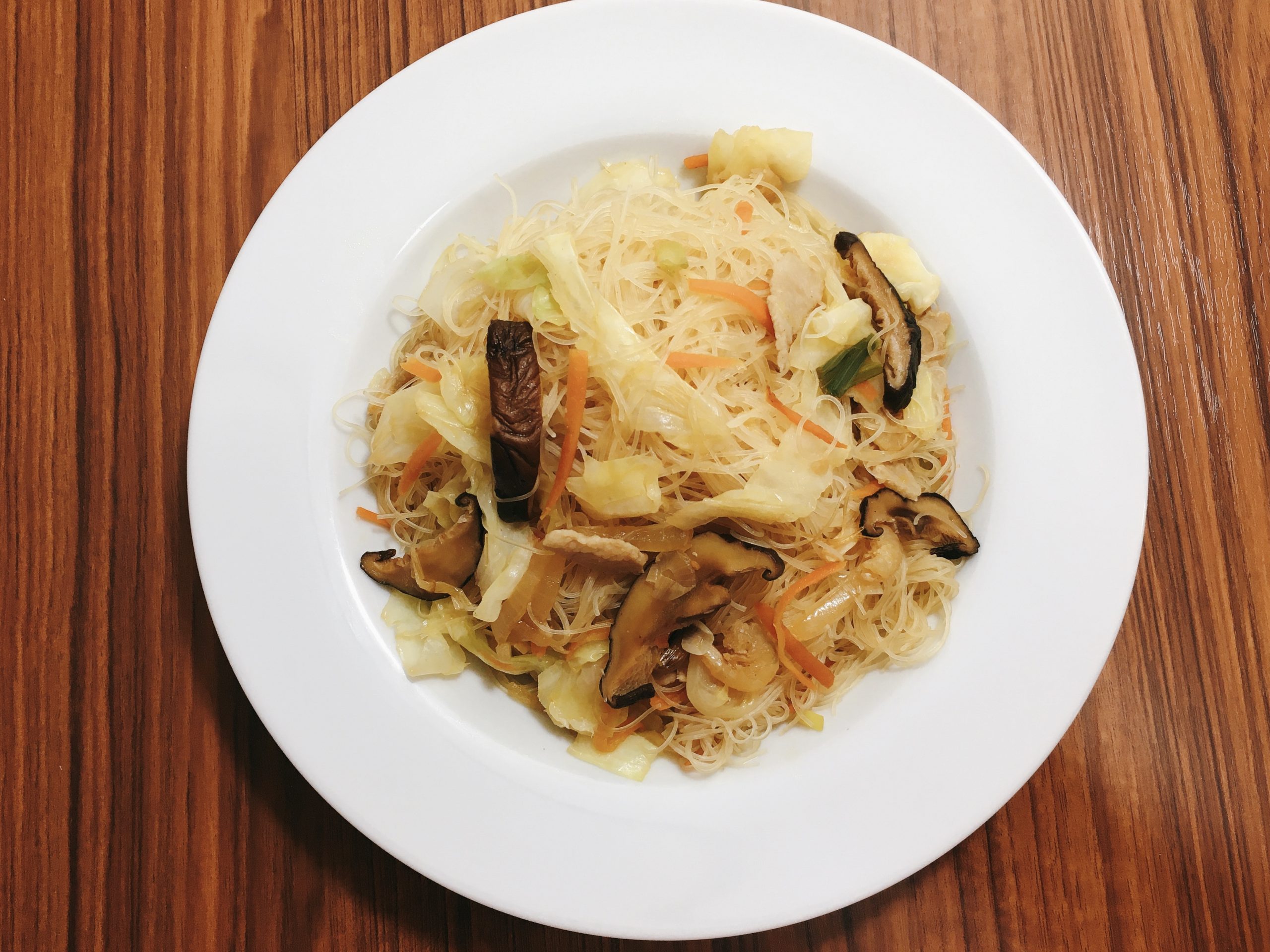 Taiwanese Fried Rice Noodles
In Taiwan, every family has its own fried rice noodles recipes. Although there are many kinds of Taiwanese fried rice noodles, they are all delectable. It's an ideal dish for family gatherings or dinner. Let's do the delicate noodles now.
Ingredients
300

g

rice noodle

(A pack of rice noodle)

1/4

cabbage

3

stalks scallion

(trimmed)

1/4

onion

4

cloves

garlic

1/2

carrot

10

dry shiitake mushrooms

3

tablespoon

dried shrimp

8

oz

pork belly

White pepper

1

cup

pork soup stock

1

tablespoon

soy sauce
Instructions
Preparing
Soak shiitake mushrooms in hot water until fully reconstituted about 30 minutes.

Clean cabbage and cut crosswise into thin slices, about 1/2-inch thick.

Slice onion and carrot, chop scallion, mince garlic, and place aside.

Soak rice noodles in water to soften about 10 minutes, cut the rice noodles in half (roughly 8-inch lengths), and drain the noodles well.

Slice the soaked mushrooms into strips.

Cut the pork belly into strips and place aside.
Fry rice noodles
Heat the vegetable oil in a large pan or wok over high heat.

Add the sliced shiitake mushrooms and the dried shrimp in the pan, and fry until fragrant about 30 seconds.

Add the garlic and scallion, and fry about 15 seconds.

Add the pork belly, carrot, onion, and fry for 1 minute.

Add the soy sauce and fry until fragrant about 15 seconds.

Add the cabbage and continue to cook for about 2 minutes, until softened.

Add the pork stock and softened rice noodles. Cook and fry the noodles constantly for 2 minutes. Allow the noodles to fully absorb the stock.

Season with salt and white pepper to taste.

Serve the Taiwanese Fried Rice Noodles. Finish and enjoy
Notes
If you are a vegetarian, leave out the pork, dried shrimp, and replace pork stock with water.
Tools & equipment you may need