The Oster Nonstick Air fryer offers a great alternative to traditional deep fryers for food lovers looking to live healthier.
This air fryer allows you to prepare some of your favorite meals with up to 99.5% less oil. Using the air fryer is straightforward, and the eight preset cooking functions are meticulously pre-configured to give just the right amount of cooking time and heat for each meal.
This unit also works as a dehydrator to dry off meats and veggies for storage. This is one of the best air fryers for chicken wings and other fried foods, with an impressive temperature range of 80 – 400 degrees Fahrenheit to get the job done.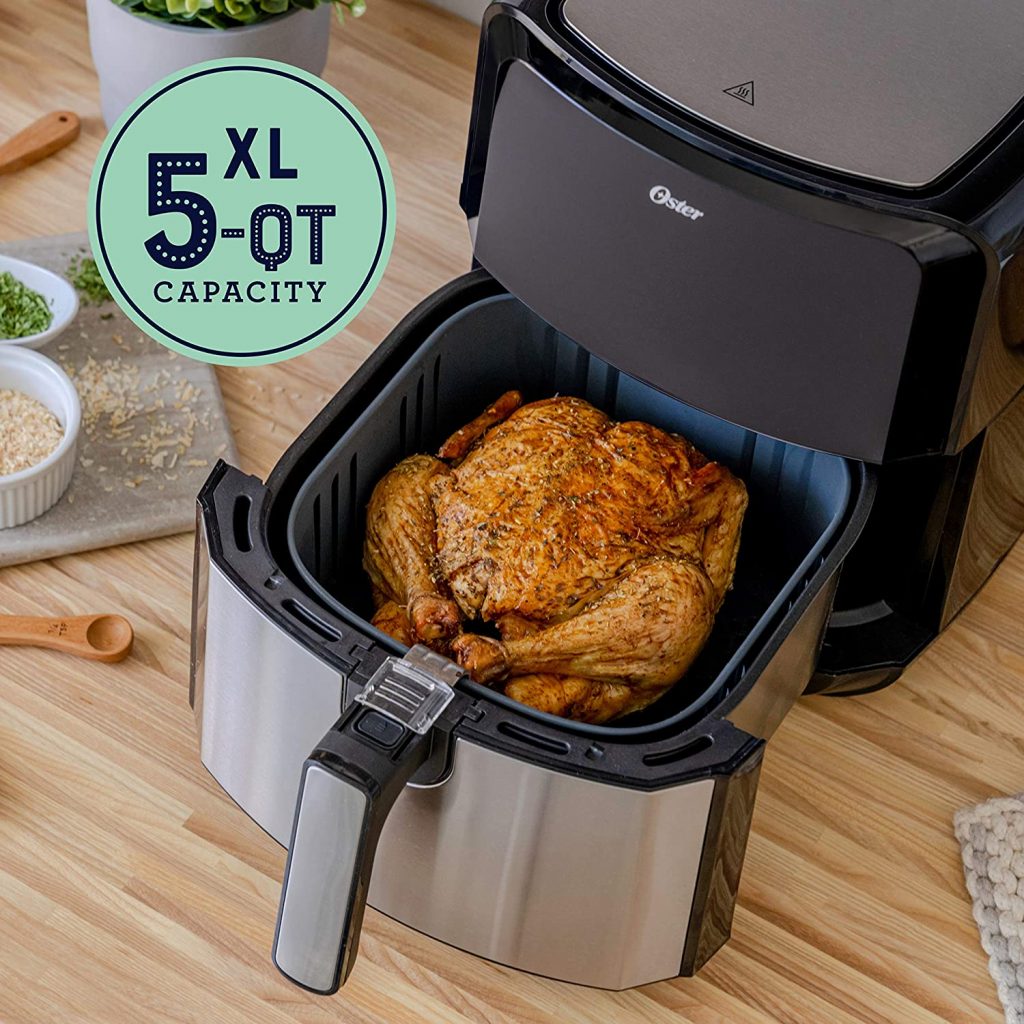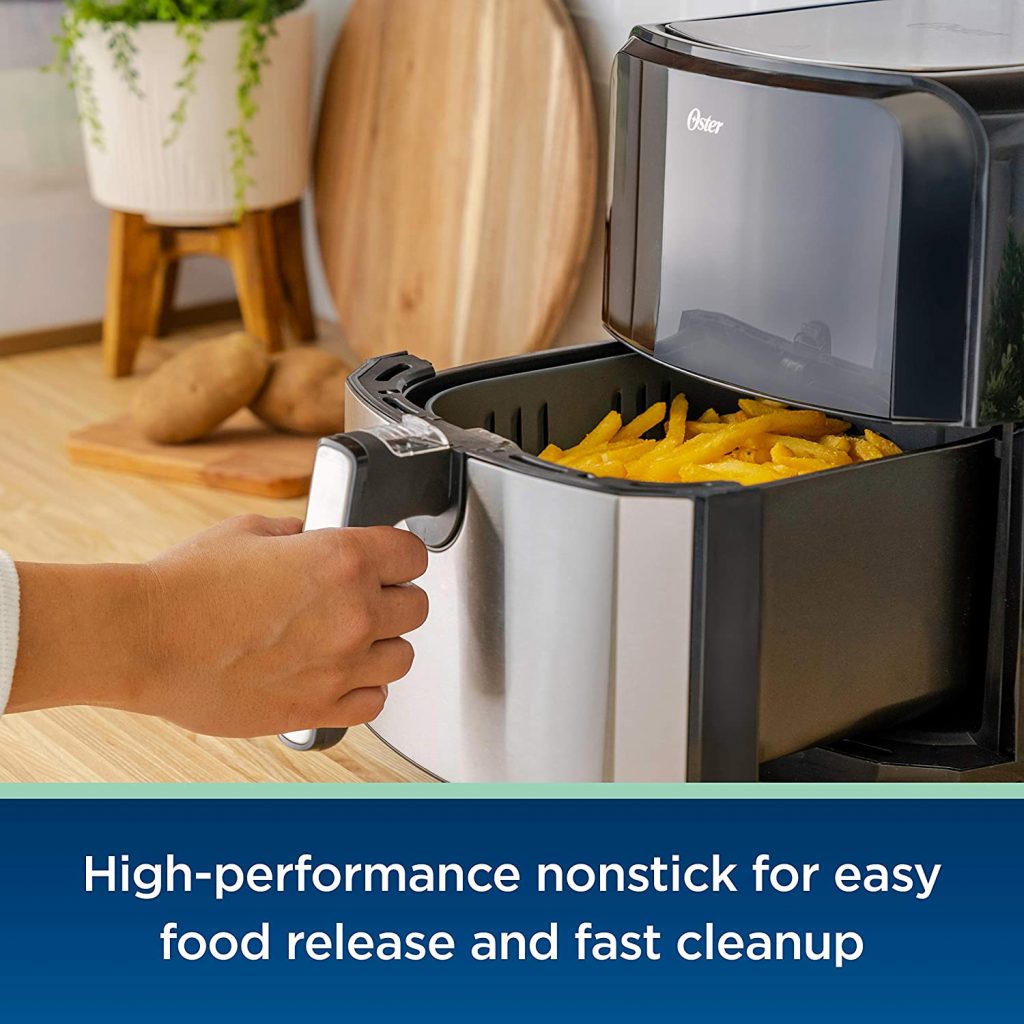 Are you looking for a modern air fryer that can last? Read on to discover Oster nonstick air fryer's impressive features that make it stand out.
Reinforced nonstick surface
The Oster air fryer comes with a reinforced nonstick surface developed in-house using high temperatures to ensure it sticks almost permanently.
Unlike the typical 'nonstick' coatings that warp easily, this air fryer is reinforced with diamond particles to form a superior layer that will not warp any time soon. The surface can withstand scratches and is dishwasher-safe. The surface is also PFOA-free to keep your health safe. 
Extra-large capacity
The Oyster air fryer has a 5-quart internal capacity that's more than enough to accommodate a family. The removable cooking basket can even fit a full chicken or up to three pounds of fries, perfect enough for family meals. The cooking basket is also dishwasher safe making it much easier to clean up after cooking each meal.
Multiple cooking modes
You can try endless possibilities in your kitchen with this machine, thanks to the numerous presets. The digital touchscreen on the oyster air fryer allows you to select either of the eight cooking quickly presets depending on your recipe.
The presets include; fries, chicken, bacon, baked goods, steak, shrimp, and a dedicated dehydration mode that can be manually adjusted as per your needs. The air fryer features overheating protection that automatically kicks in when internal temperatures stray beyond the set limit.
Sturdy design
The Oyster air fryer features a sturdy build with a stainless steel finish that's cushion-free. The non-skid feet design keeps the air fryer steady on any kitchen counter, preventing the possibility of spilling super-hot food. The cooking basket has a firm handle to withstand long-term use while also protecting your hands from the hot contents. 
Eight cooking modes for versatility
Extra-large capacity for cooking large meals
Easy to use
Non-skid feet for improved stability
Dishwasher-safe cooking basket with a nonstick coating
It might too big for individuals
The Oyster nonstick air fryer is without a doubt among the best air fryers in the market. Its air frying capabilities are revolutionary and utilize up to 99.5% less cooking oil than standard deep fryers giving you hearty meals that are also healthy. This air fryer will transform your kitchen game while also introducing new and more nutritious Oster air fryer recipes for your family.
It's worth the money!