In the hectic modern life we are living in, the Ninja Nutri Pro is a valuable acquisition for busy people. It can suit your daily kitchen purposes such as mixing, purring, and blending. The Ninja Nutri Pro BN401 features an 1100-watt powerful motor, which can easily extract maximum ingredients from veggies and fruits. Nothing escapes the six Pro Extractor Blades.
Are you looking for a kitchen appliance that will make your life more enjoyable and tastier? The Ninja Nutri Pro may be the last personal blender you are going to get. The reputable manufacturer also adds a recipe book to get you started on how to prepare desserts, dips, soups, dressings, marinades, batter, and more.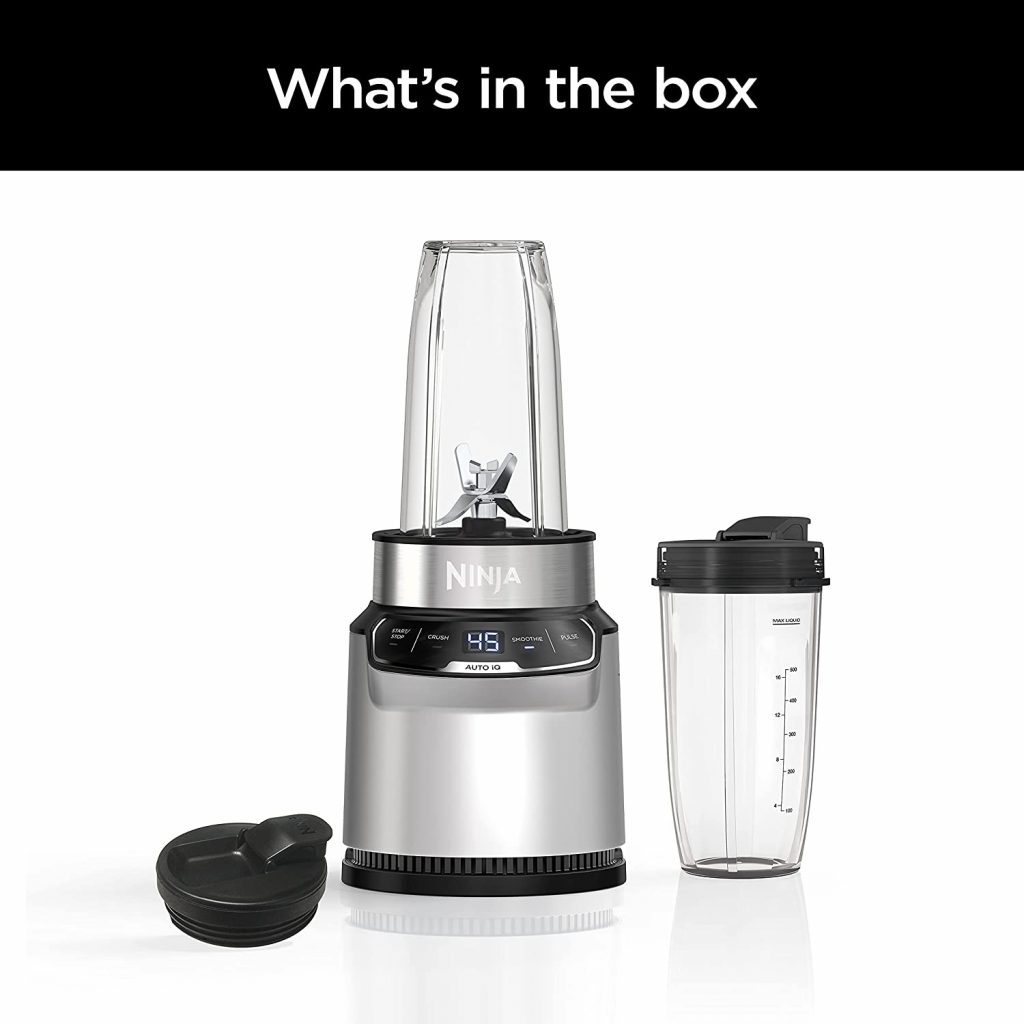 Read an in-depth Nutri Ninja Pro Personal Blender review.
Powerful motor
The Nutri Ninja Pro blender features a motor base of 1100 watts, which can crush through iced ingredients, fruits, herbs, and simply every tough ingredient. However, some of the drive gear parts are made of plastic, which could affect the durability of the motor. The base looks quite modern with some bottom pads to keep it stable. However, the powerful motor of BN401 makes the machine loud, so you might have to use a rubberized matt underneath to reduce the noise.
Pro Extractor Blades
The Ninja Nutri Pro crushes ice, breaks whole fruits, and extracts nutrients from veggies due to the sturdy pro extractor blades. These are made of stainless steel and rotate at high speed to liquefy ingredients efficiently. The blades can blend, shred, chop and grind.
Easy to use
This compact blender is also easy to use, just like you'd expect. Just put the ingredients and your liquid in the jar, close, and place it on the base. Then, you can hit the start or use the Auto-IQ feature to blend. The Auto-IQ automates the process of blending, pulsing, and pausing to liquefy the ingredients into a smooth drink.
Capacity
The machine comes with two single-serve cups measuring 24 oz. each. These are perfect for traveling when you want to have a smoothie for two. The cups come with convenient spout lids to allow you to take the drinks on the go.
Easy to clean
It's quite easy to clean this appliance because most parts are dishwasher-safe, including the cups, lids, and blade assembly. The power base should obviously not be cleaned with water due to its electrical components. As for the extractor blades, just clean them manually with water and mild soap and leave it to dry.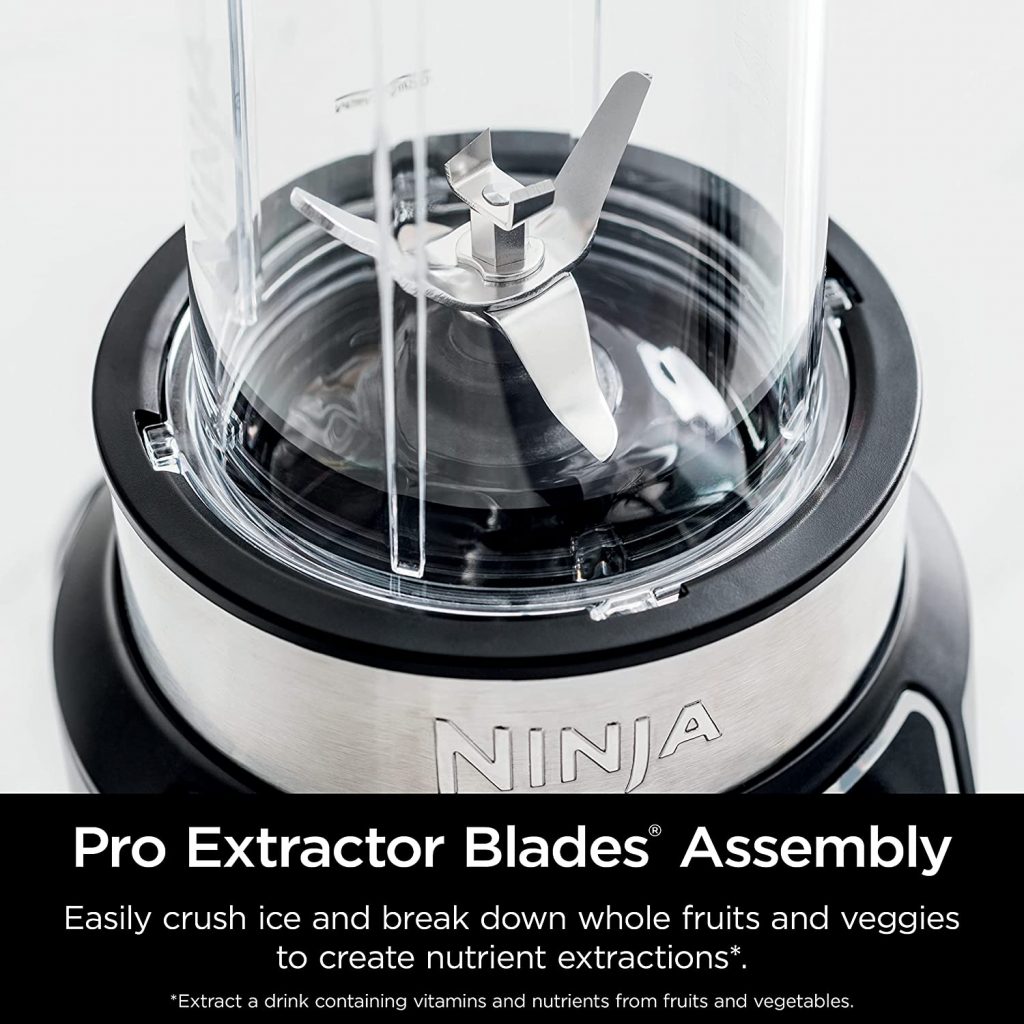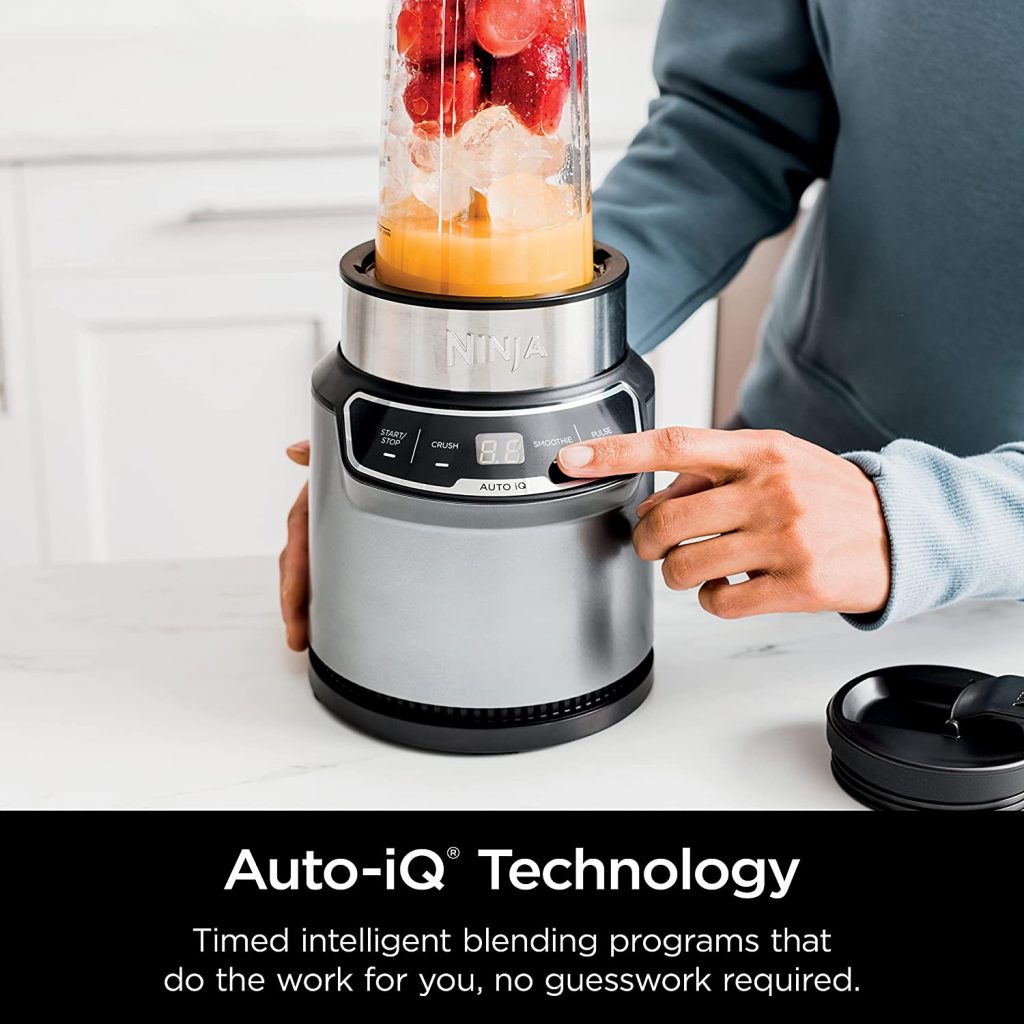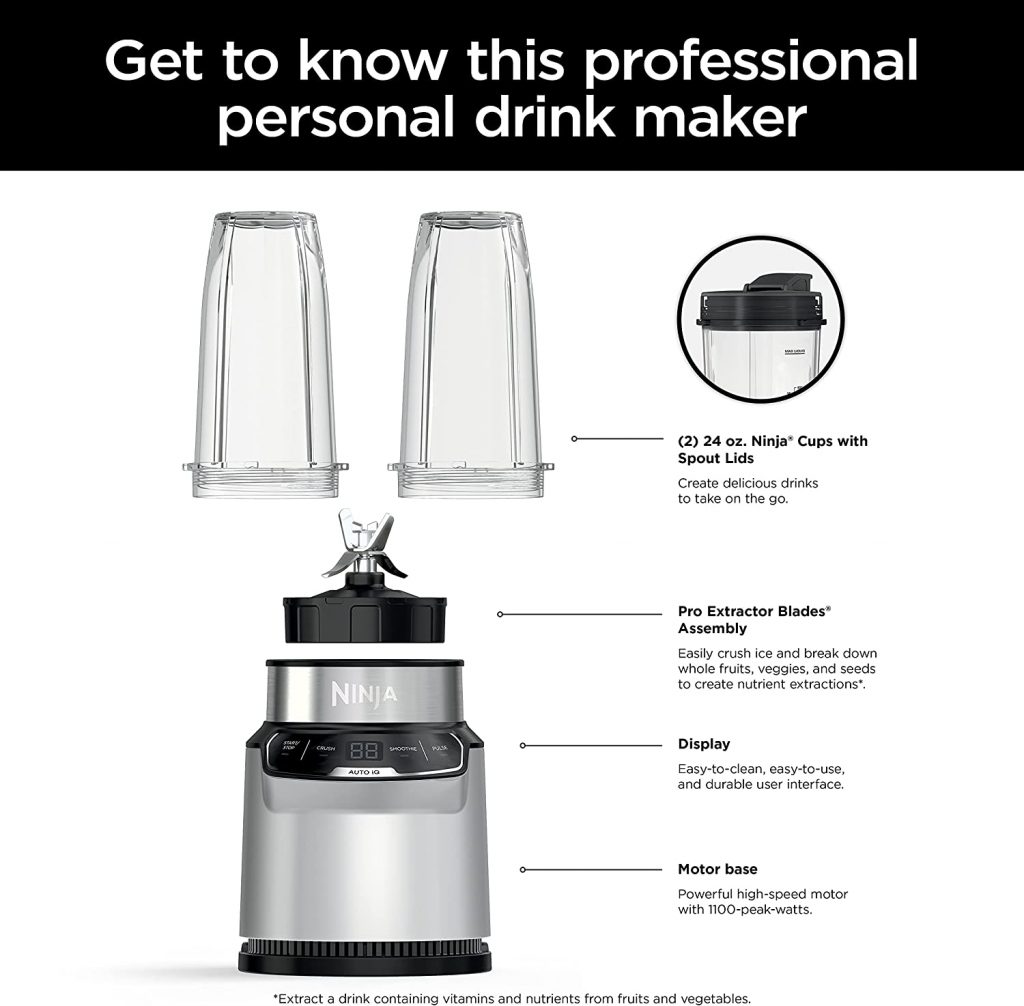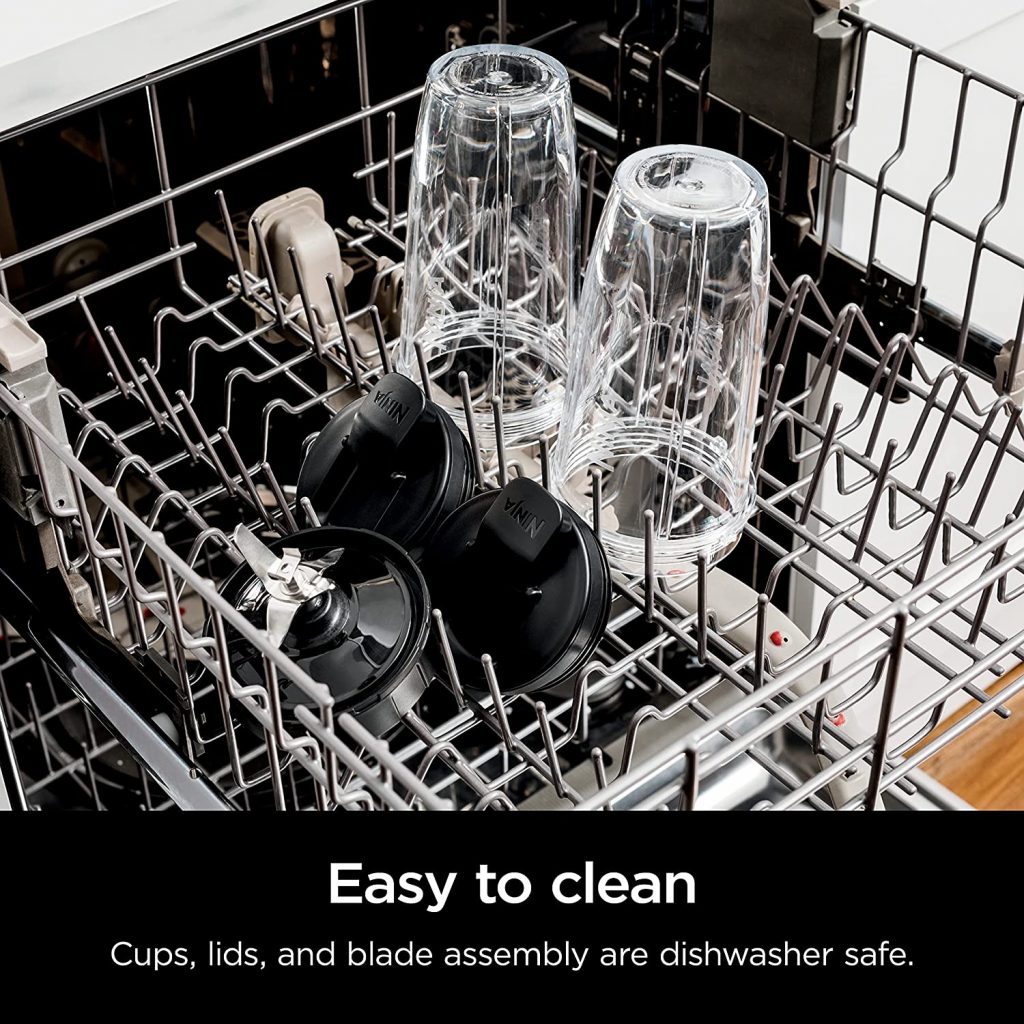 It has a powerful motor
It's easy to use
Has dishwasher-safe cups
It comes with a useful recipe book
The machine is a bit loud
While looking for a good-quality personal blender, you need to check for features like power, capacity, and convenience. The Nutri Ninja Pro BN401 is what you need to save you time in the kitchen and enjoy smooth drinks. The best part is that it can blend ice, seeds, and whole fruit into a smooth extract. Besides, most customers who bought the blender are happy with their purchases.