Performance, versatility, and power are the three key features customers seek to purchase a blender. And the Ninja SS401 Foodi Power Blender Ultimate System delivers all these three features, among others. This blender is the newest addition from Ninja and adopts new and advanced features that seek to better your kitchen experience.
Like the name suggests, "ultimate system," this blender is the "ultimate" mixer for all your blending needs. While somewhat similar to other Ninja's vast array of blenders, this blender is also unique and improved in different ways. For instance, this blender comes with slicing discs and a 2-part pusher, allowing various actual food processing functions, unlike the previous models.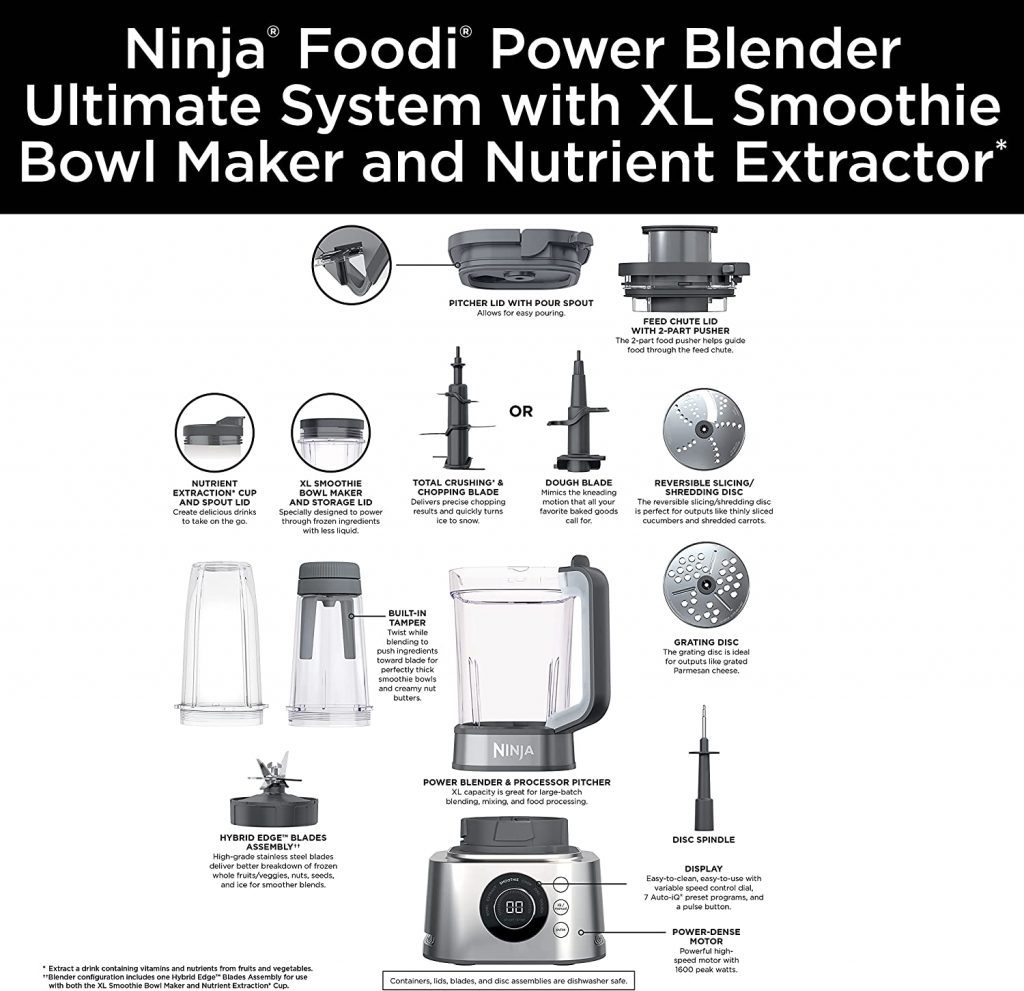 Here are more features that make the Ninja SS401 Foodi Power Blender Ultimate System an absolute kitchen powerhouse.
7-Auto IQ functions
The seven auto-preset programs, namely smoothie, extractions, spreads, dough, chopping, bowls, and food processing allow for a better and more straightforward experience. All you need to do is add your ingredients, secure the lid, and select the program of your choice. You don't even need to set time for your recipe, as all programs have an automated pre-set time.
Precision food processor
Another improvement with this blender is the enhanced processing lid with a feed chute and select-cut processing discs. The discs make cutting through the toughest ingredients like shredding carrots grating cheese easy. On the other hand, the chute ensures easy processing of the prepped ingredients.
Variable speed controls
This blender features up to 10-speed controls and allows you to control and achieve any level of texture in all your blends.
XL Smoothie bowl
The smoothie bowl features an in-built tamper specially made to power through tough ingredients using only limited liquid. The tamper achieves this by continuously pushing the ingredients towards the blades to produce a thick, creamy smoothie.
Anti-stall technology
Another notable feature is the robust 1600-watt peak motor, and the smart TORQUE that powers the blender makes making a smoothie bowl much easier without any interruption. The anti-stall technology allows the blades to crush through the thickest ingredients and at any speed without stalling.
Nutrients Extraction Cup
Additionally, this blender comes with a 24oz to-go cup that allows you to blend directly into it for an improved ingredient breakdown. Always include the spout lid when making your favorite smoothie, extraction, or frozen drink to take on the go.
Accessories are easy to clean.
Cleaning this blender is a quick and easy task. All the blades are removable, making deep cleaning by hands or using a dishwasher easy. Besides, the blender also has the auto-clean function where you add warm water and soap and blend the mixture for about 30 seconds at maximum speed for a quick wash.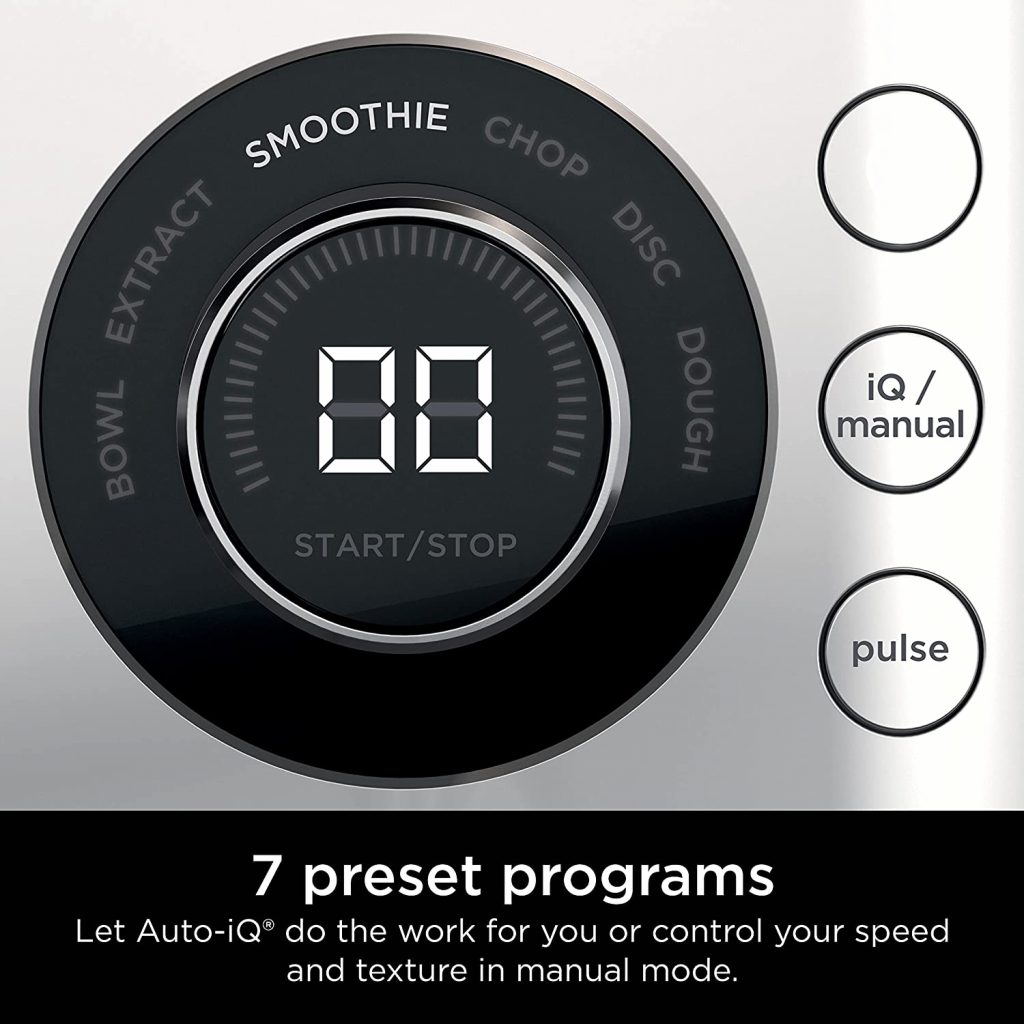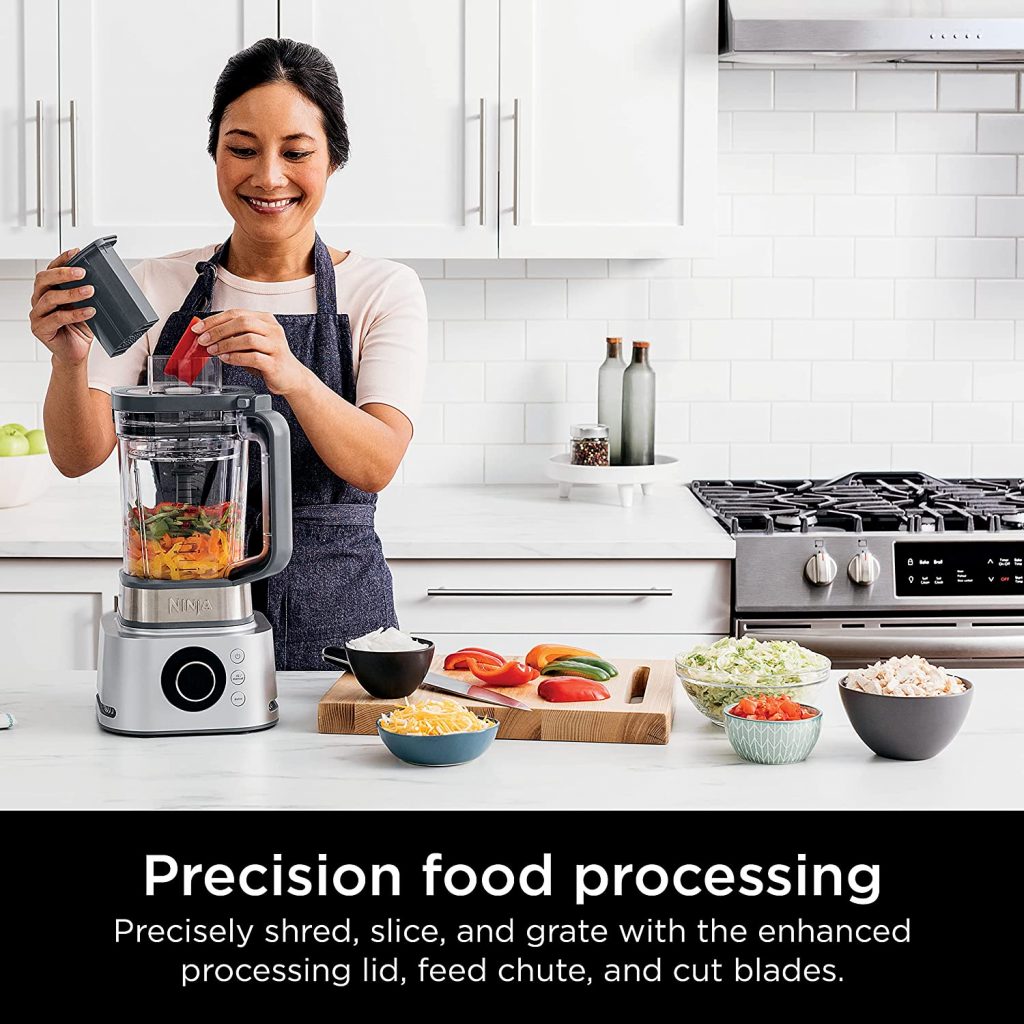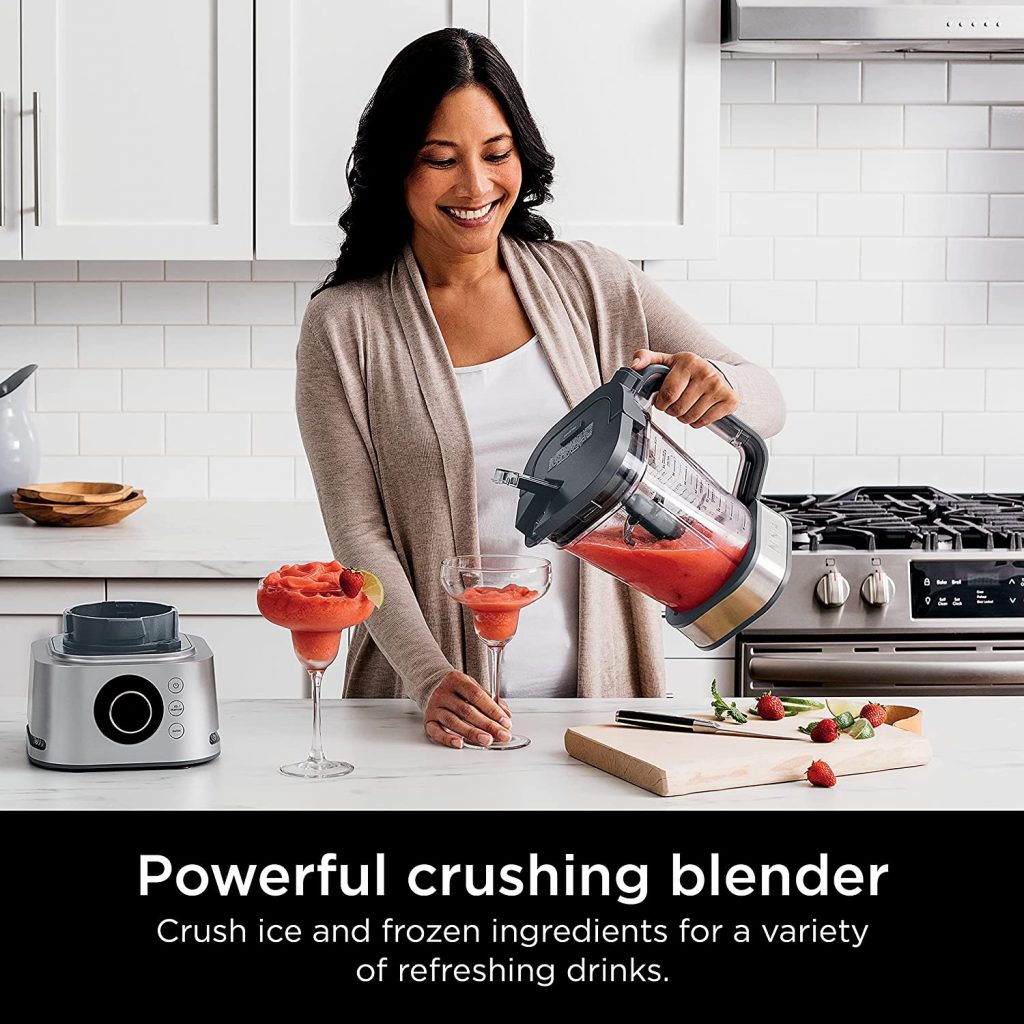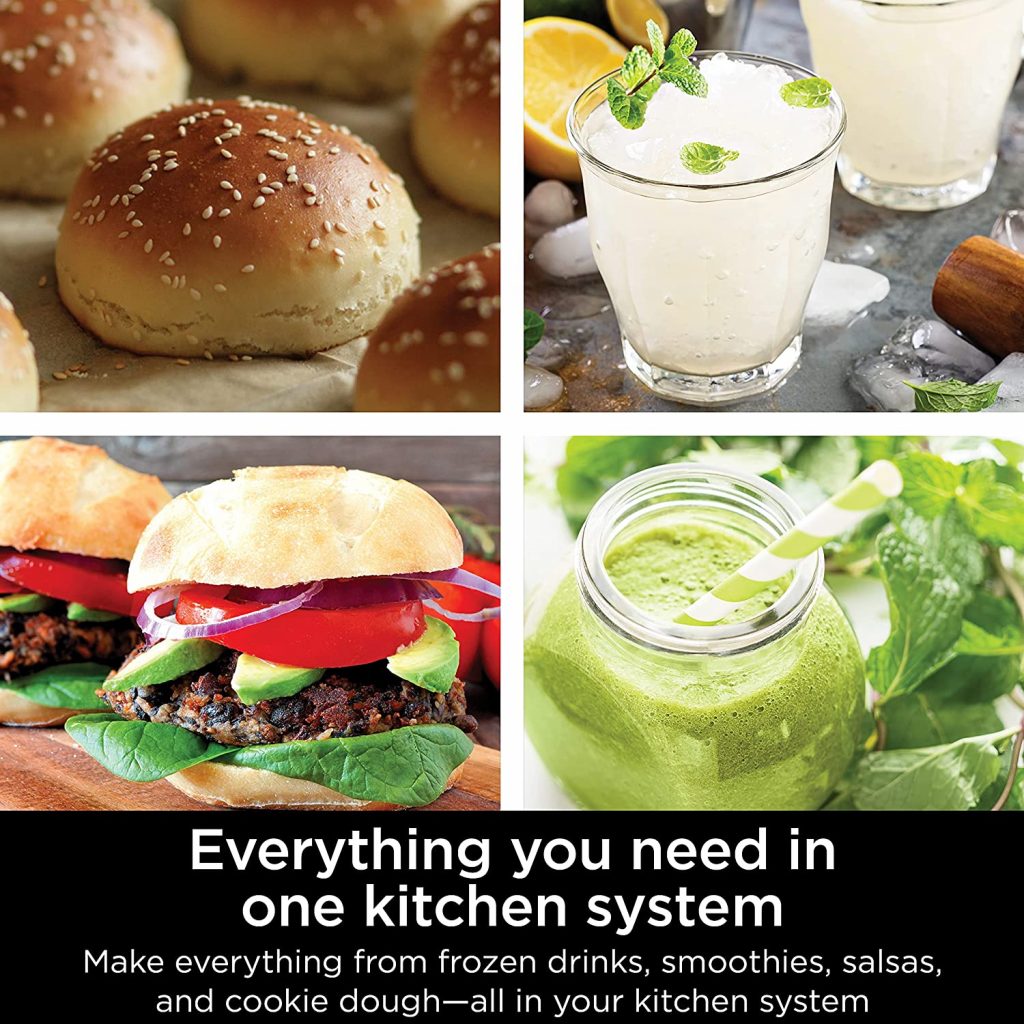 Features a sleek minimalist design
Easy-to-use intuitive control panel
Dishwasher safe
Fairly affordable
One year consumer warranty
Not designed for hot soups
If you are still wondering whether buying the Ninja SS401 Foodi Power Blender Ultimate System is worth your money, the answer is YES. This blender is Ninja's most handy and powerful blender. Even better is that this blender adopts more capabilities beyond blending. It is almost impossible to find a blender that delivers like the Ninja SS401 Foodi Power Blender Ultimate System.