IF you are in the market for a quality induction cooktop, the Duxtop built-in countertop induction burner is the product for you. The portable induction cooktop offers fast heating capabilities on a fast-cooling surface. You can control the power settings modes and temperature levels, turning any area with an outlet and a sturdy solid surface into a mini kitchen.
With its straightforward, lightweight design, this countertop weighs a mere 6.5 pounds, and it comes with a 6-foot-long cord. You get a 12.7 by 15.7 induction cooking surface, equivalent to a large burner. Read on to discover some of the features and capabilities of the Duxtop built-in countertop induction burner:
Fast heating
Duxtop designs these countertop induction burners to heat up, providing constant temperature levels rapidly. The unit can achieve a maximum temperature of 460 degrees F in under a minute, although it can produce a noticeable background sound while operating at such high temperatures. The minimum temperature level starts at 140 degrees F, which is enough to warm things up, and you can set either of the ten temperature range modes. You can also adjust the induction cooktop to either of the five power levels ranging from 200 to 1800 watts.
Portable design
Duxtop induction cooktops incorporate a portable design making them highly recommended for campers and RVs. The unit uses 120V 15 amp outlets, and its compact build is easy to handle while on the move. You can easily store it away after use to save countertop space. This induction hot plate features a sleek sensor panel that doesn't protrude outwards, making it perfect for use on the go.
High efficiency
The Duxtop induction cooktop has 15 preset power levels giving you total control over how much temperature gets produced. The high-efficiency countertop is rated for 200 to 1800 W depending on the temperature settings, which range from 140 degrees F to 460 degrees F. The unit has an energy efficiency rating of 83%, which is much better than traditional cookers. You can count on the induction countertop to offer fast cooking times as it heats up very fast.
Programmable timer
You can use the sensor touch controls to set digital programmable timers up to 170 minutes long. The controls are housed within a durable stainless steel housing that's strong yet sleek looking. The unit has to overheat protection and auto-pan detection safety features.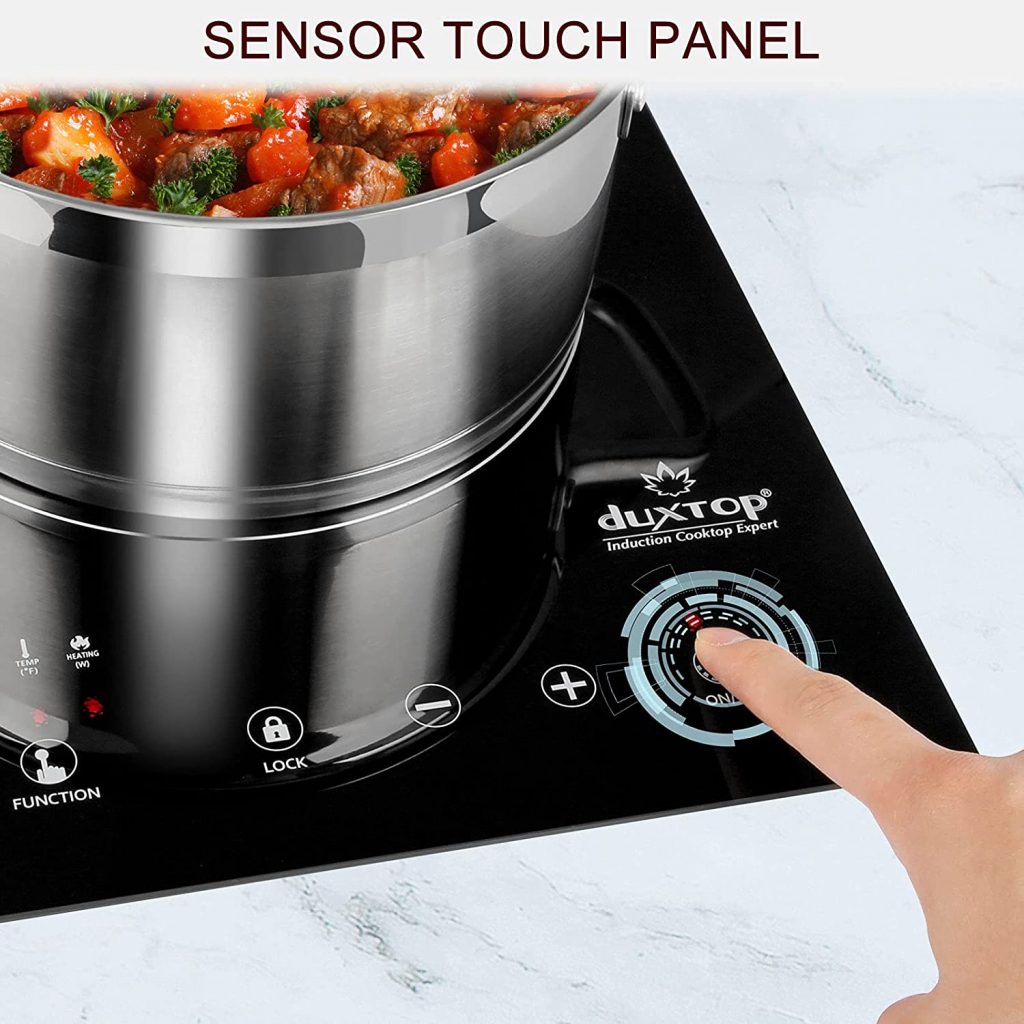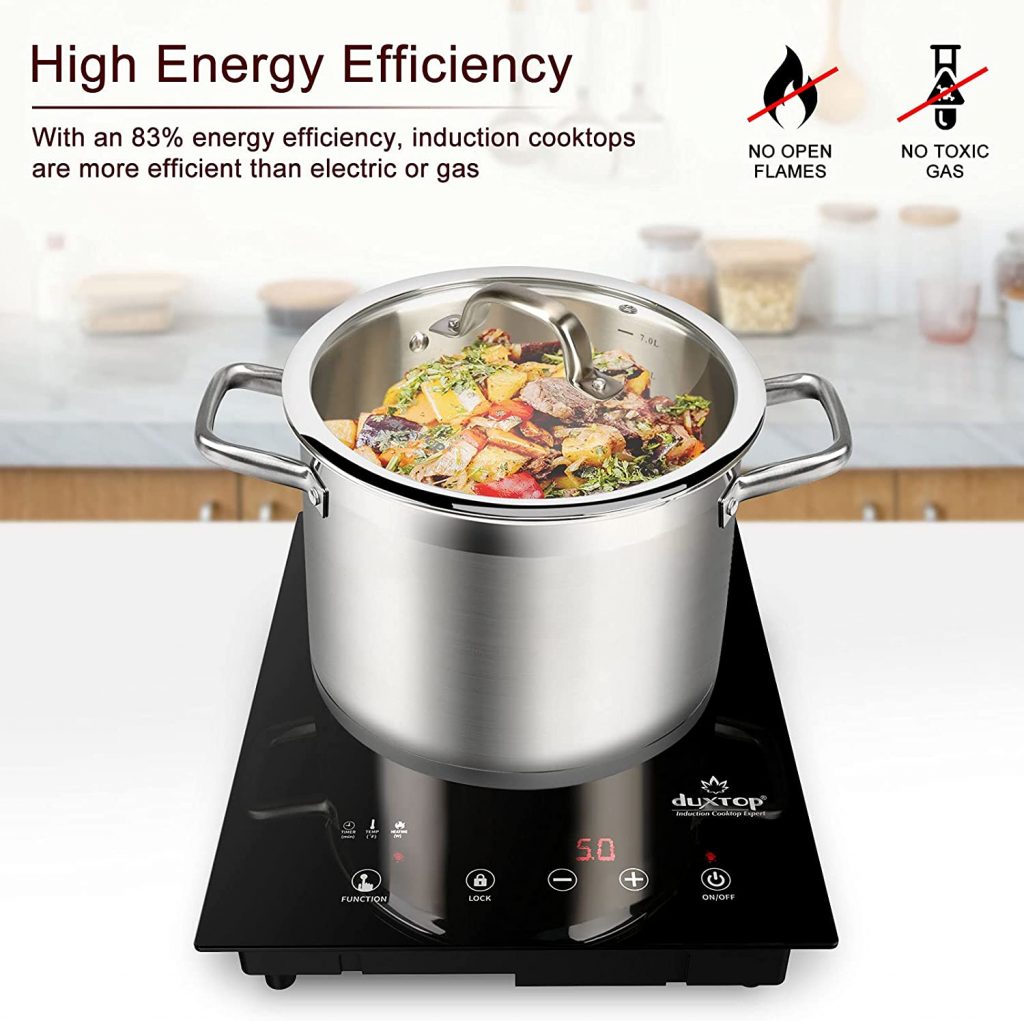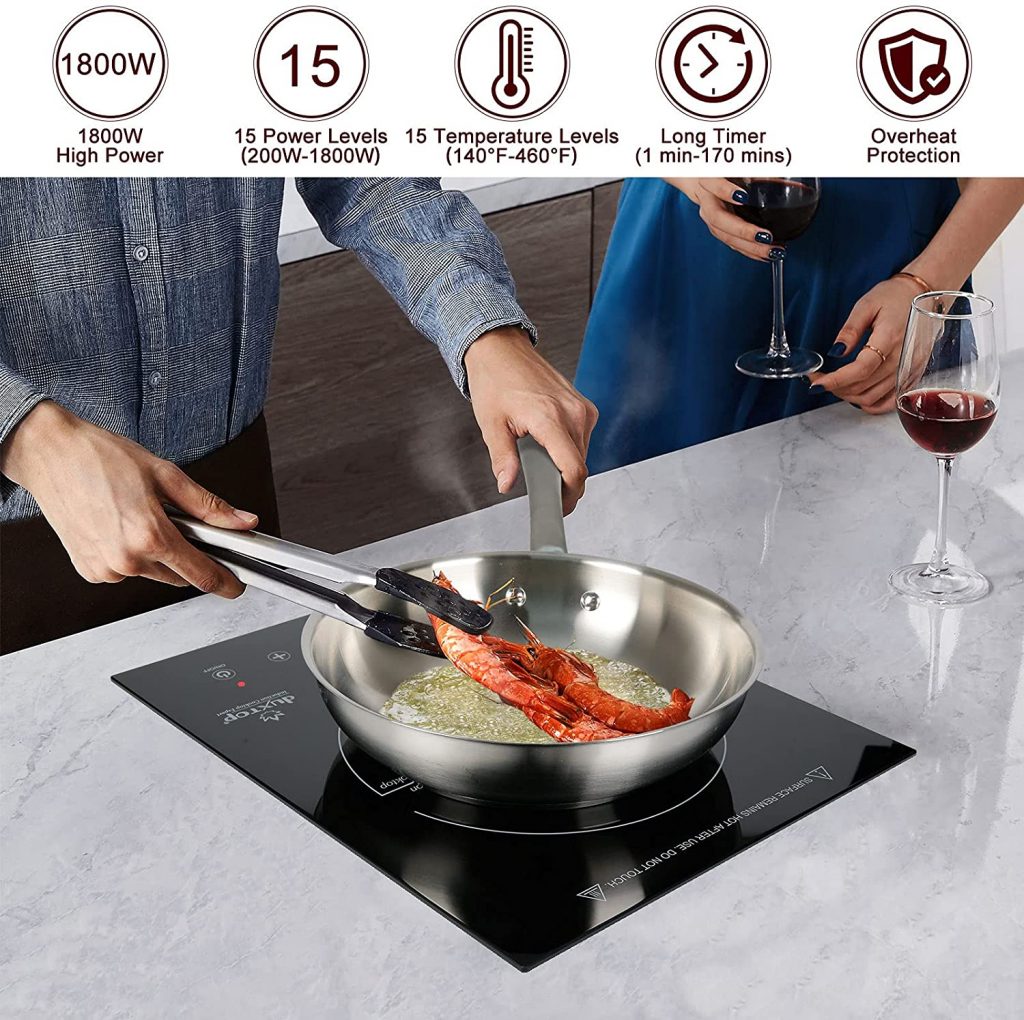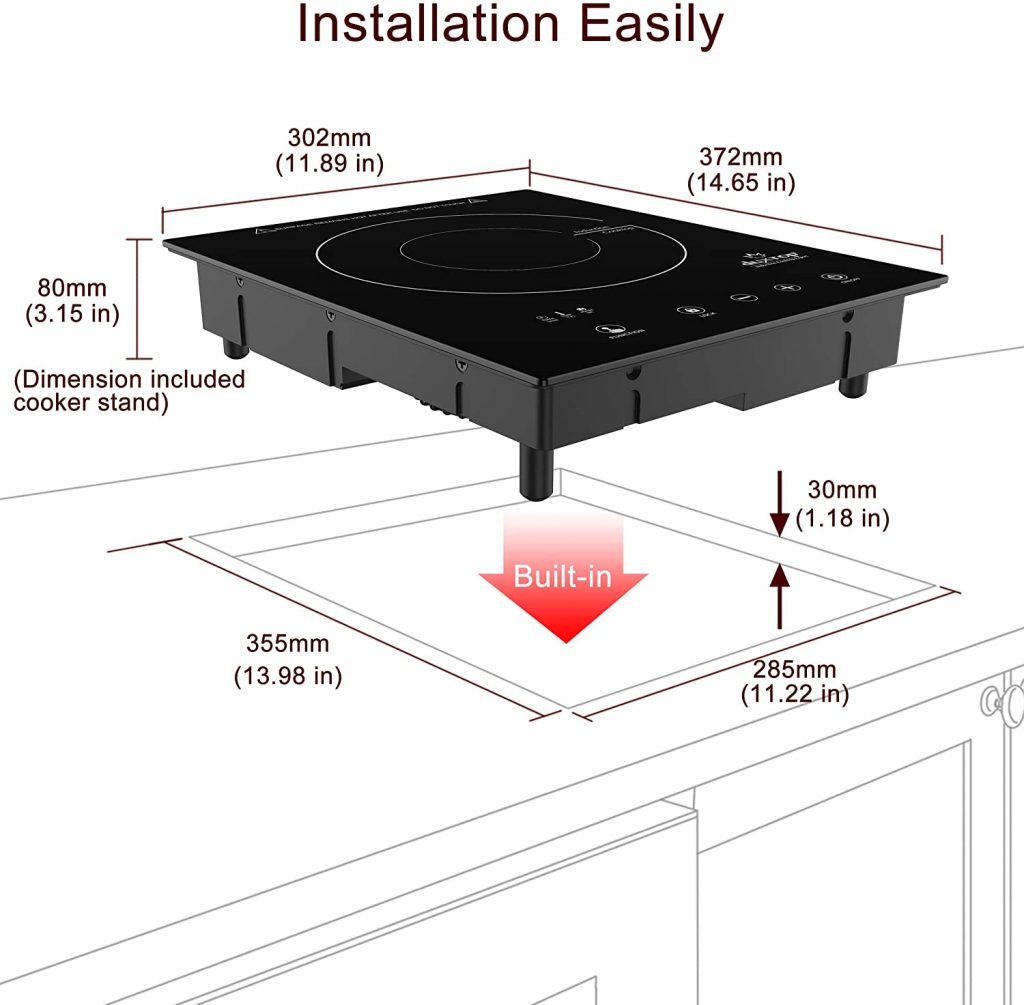 Features a seamless glass design that's easy to clean
It has a durable stainless steel housing
It has a freestanding design that's perfect for mobile use
It offers 15 power levels with temperatures ranging from 140℉ to 460℉
You will need to procure induction-ready cookware to use with this burner
Duxtop induction cooktops offer fast heating capabilities with a high energy efficiency rating, making them perfect for use in portable kitchens. The sleek glass top design is also easy to clean and safe to use as it cools down fast after cooking. Get the Duxtop induction cooktop and transform your on-the-go cooking capabilities.