If you are thinking of investing in a quality and lightweight cookware set compatible with induction stoves, the Duxtop Induction cookware set might be an excellent choice to consider. It's sturdy and durable, with 17 pieces of pans and pots to cook just about anything. It's moderately priced at less than $300, and the stainless steel finish makes it a beautiful set.
We checked out the features that make the Duxtop 17PC cookware set outstanding. Check its features below.
A complete cookware set
As mentioned, the Duxtop cookware set comes with 17 cooking pots and pans to ensure versatility. The pieces include 1.6-qt & 2.5-qt saucepan with lid, a 4.2-qt casserole with lid, an 8.6-qt stockpot with lid, a 9.5-inch boiler basket, 9.5-inch steam basket, 8-inch and 9.5-inch ceramic non-stick fry pan, 11-inch non-stick saucepan with helper and lid and 3-piece silicone kitchen utensils.
Durable build
The Duxtop Cookware Set is made of commercial-grade 18/10 stainless steel that should last for many years to come. Apart from durable, this metal maintains your food flavour because it's rustproof to ensure healthy and delicious eating. The bottom of the cookware features impact-bonded aluminium that offers quick heat distribution and suitable for most stovetops. The set's production involves high pressure, high temperature, and friction to make the cookware heavier and ensure the temperature spreads evenly.
Versatile
The duxtop cookware set shines when it comes to versatility, unlike other pans and pots that can only work with the one cooking source. The set is oven-safe up to 550-degree Fahrenheit, thanks to the impact-bonded technology that makes the bottom secure and stronger. The cookware set can be used on other cooking sources such as gas, electric cooktops, infrared and ceramic cooktops. It's also freezer-safe, meaning you don't have to transfer leftovers to another container when you want to keep them for later consumption. Besides, the set is dishwasher-safe for easy cleanup.
Smart and safe design
This set's lids are constructed using tempered glass that makes it easier for the cook to keep an eye on food progress while also lessening the chance of burning yourself. The stainless steel handles are riveted for strength, and the anti-slip finish ensures grip. The pots and pans have marks on the inside to make it easier to measure food. This means you won't make the measuring cups dirty because you can add them directly.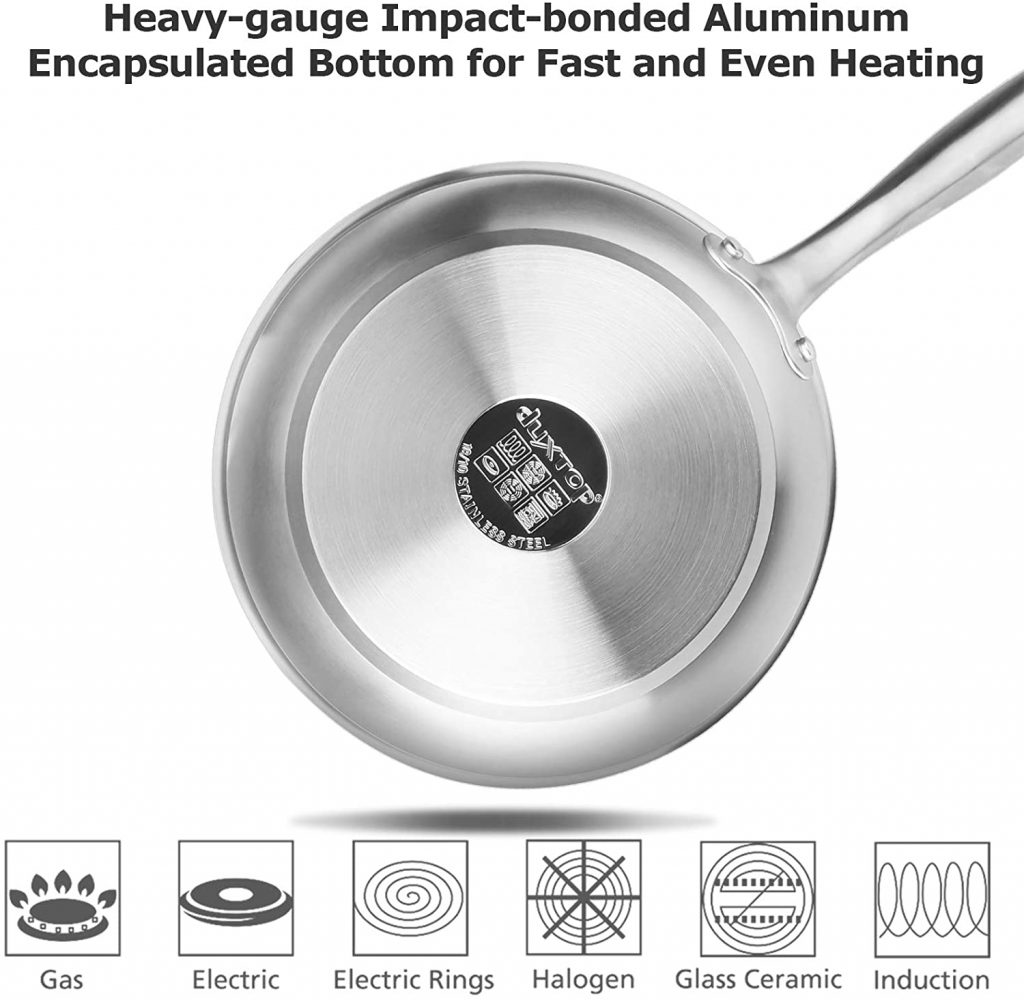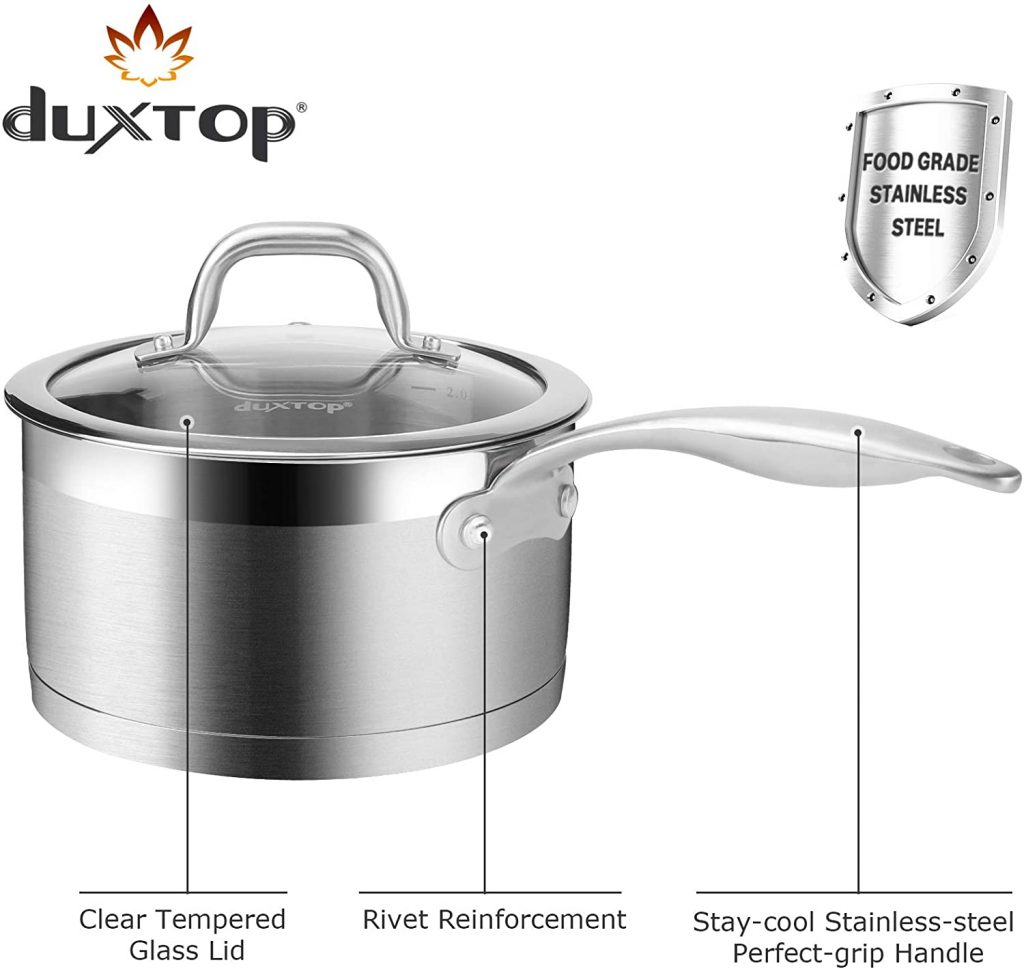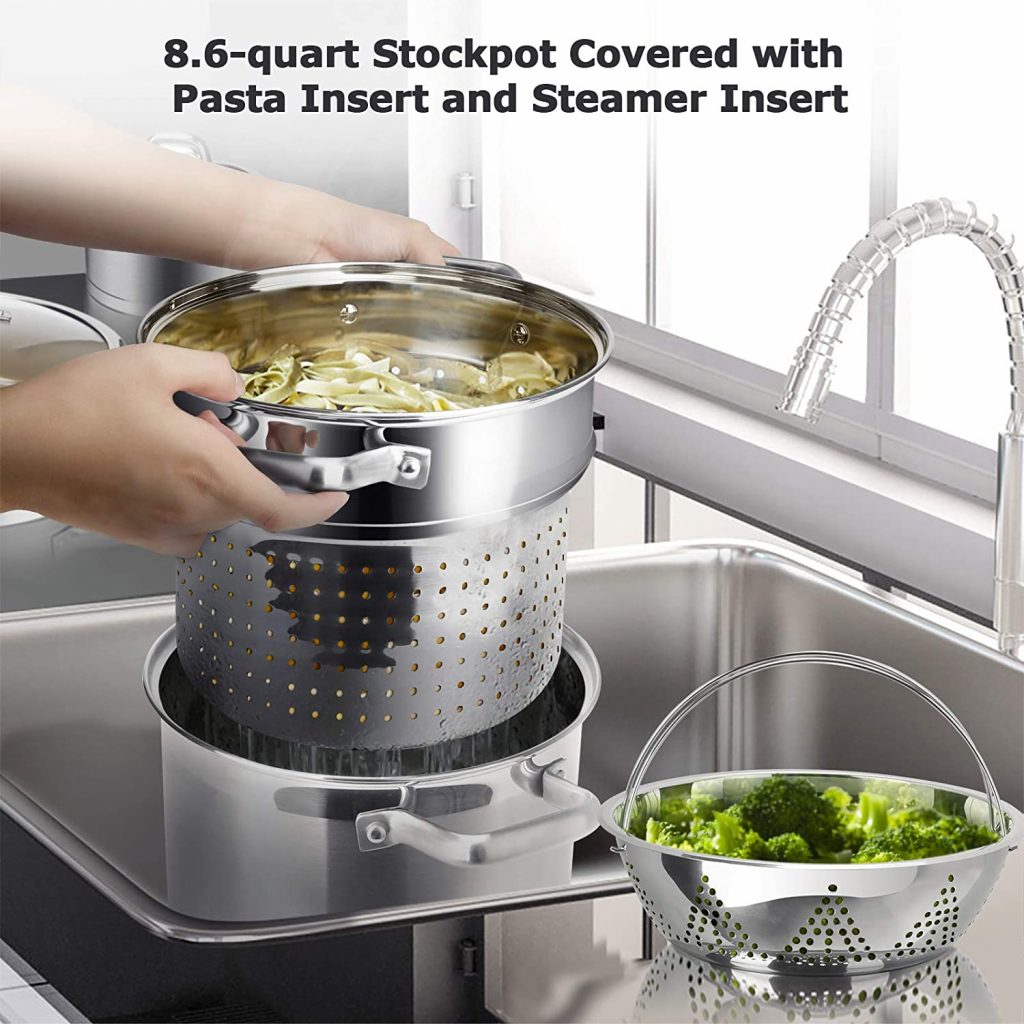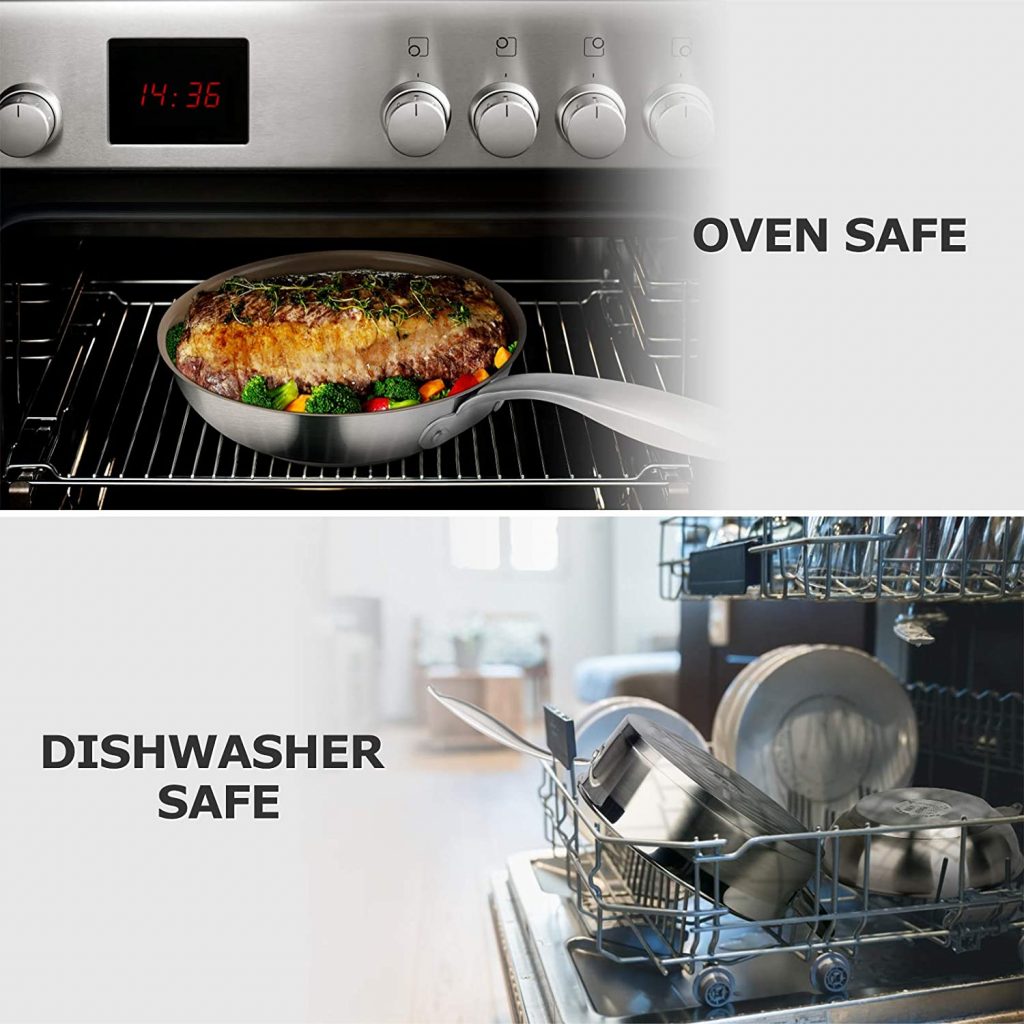 Durable construction with riveted handles
It's suitable for a variety of cooktops
It has a clever design with measurements
It's dishwasher safe
A few customers said it can stain easily
The Duxtop Stainless Steel Cookware set offers an adequate number of pots and pans at a great price. It's built to last, and if you take care of it, you may even pass it to your grandchildren. It's suitable for virtually any cooking surface, from gas to electric and ceramic cooktops. With that said, you can rest assured that this top-rated cookware set will work awesomely for all your kitchen needs.