Calphalon performance convection oven has gained quite a high rating and review count in a matter of a year.
One of the reasons this is the best convection oven is the design that offers remarkable depth to cook flatter items like cookies, fries, pizza, and frozen food. The space is vast to spread all your favorite air fried foods without overly stacking. It also comes with up to 12 preset cooking functions ranging from toasting to broiling and even roasting.
Additionally, it has the cool touch technology on the exterior to keep the machine 75% cooler than standard models. For some convection ovens, the top and bottom can get extremely hot, but Calphalon addresses this issue.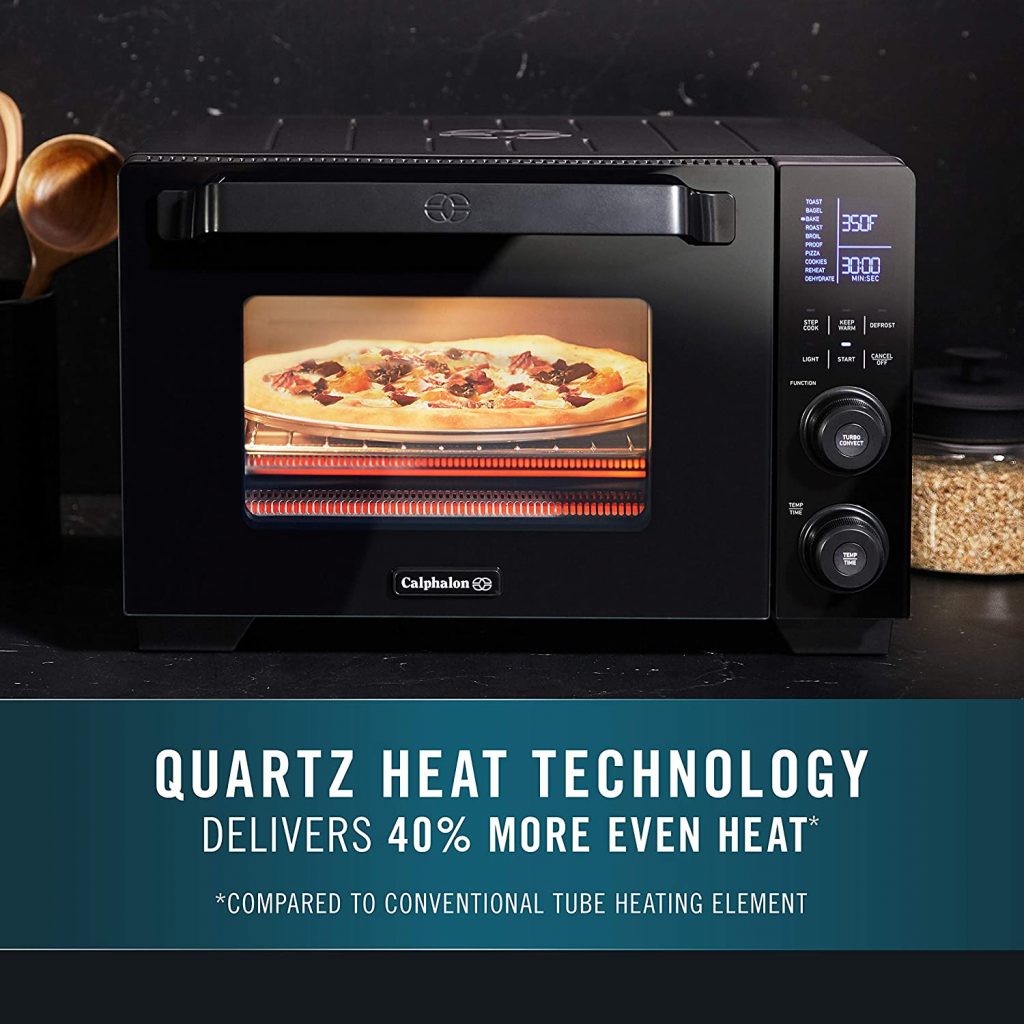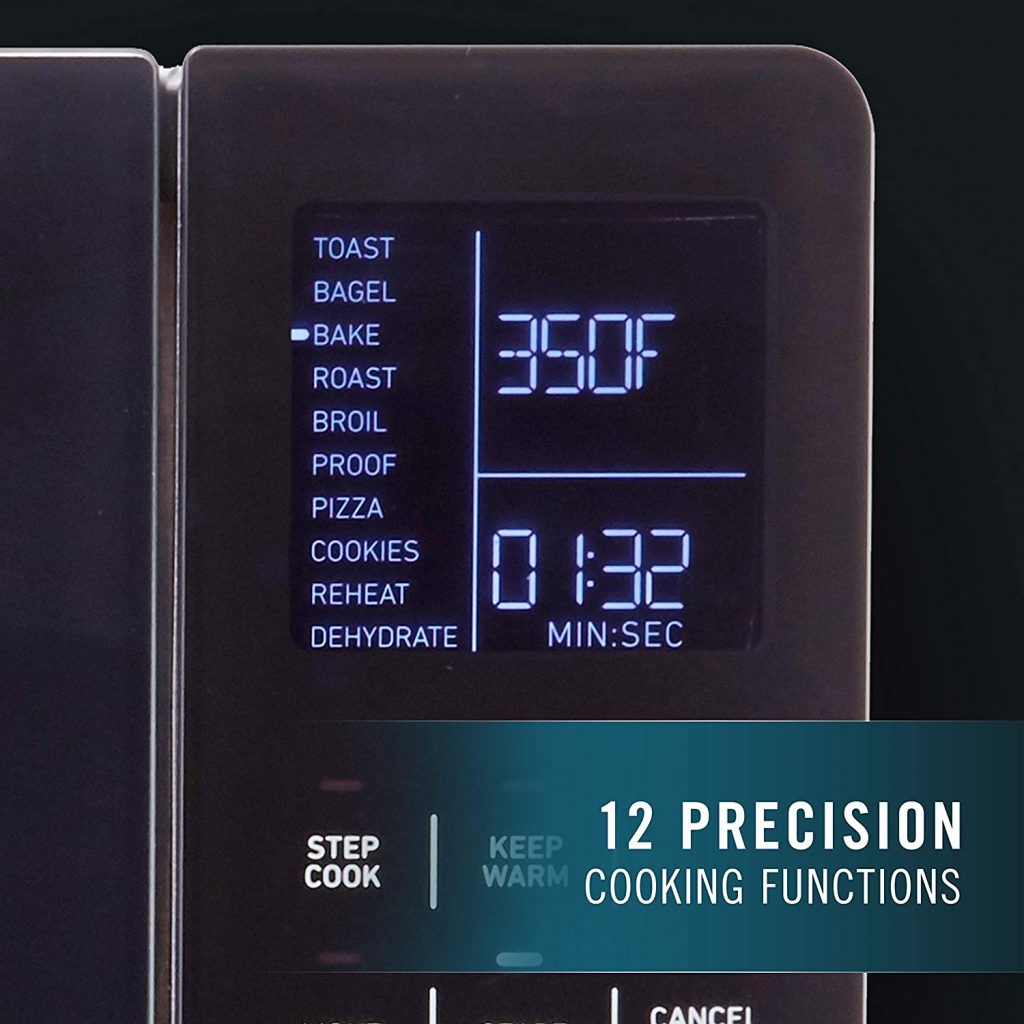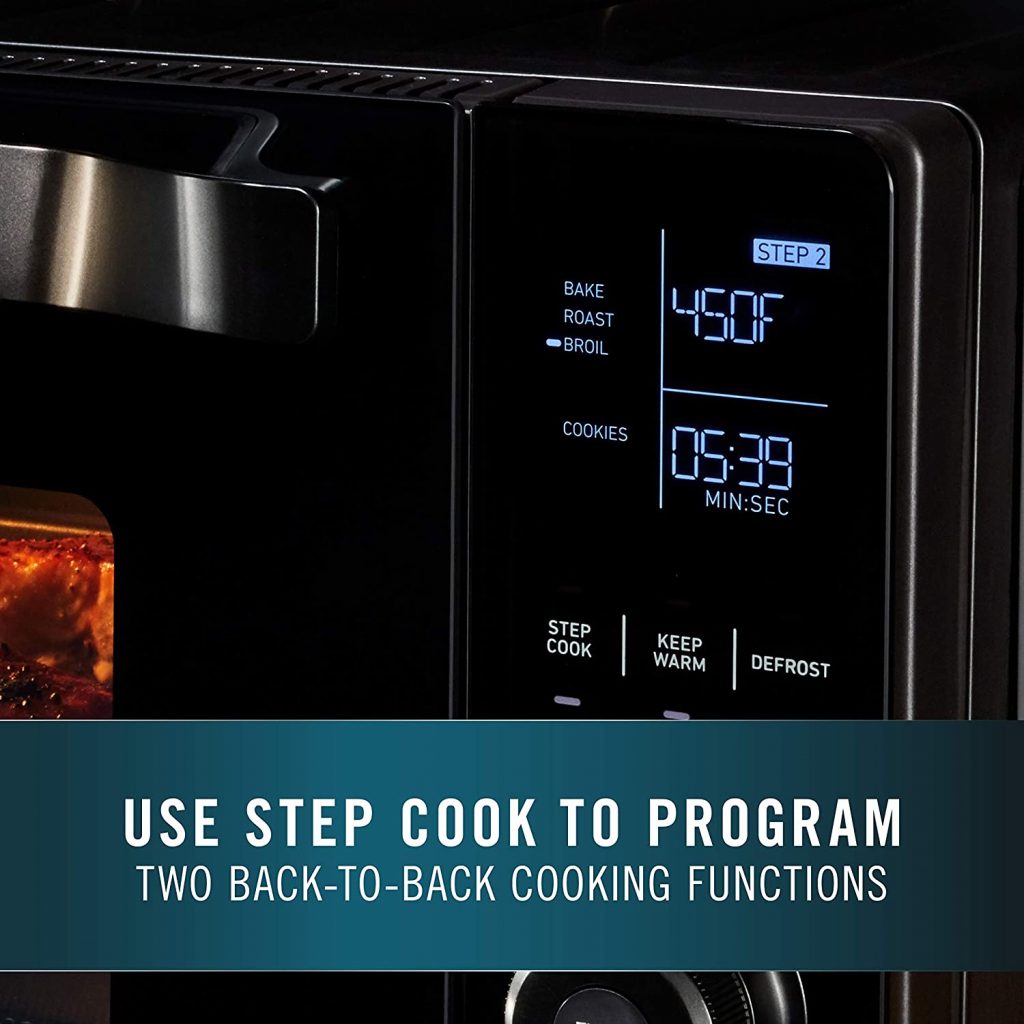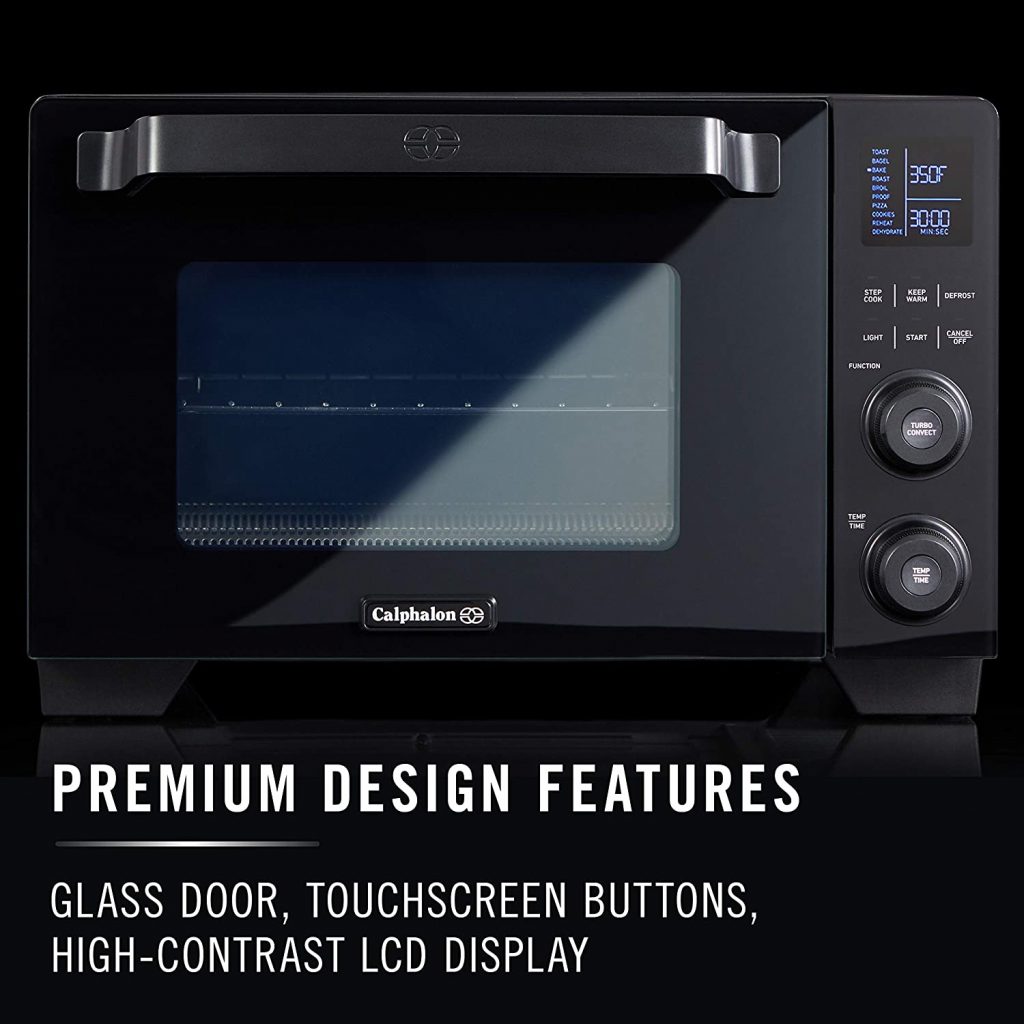 Read on to discover the Calphalon performance convection oven and specs features that make it a must-have.
Quartz Heat Technology
The Calphalon performance convection oven features a quartz heating element that instantly delivers evenly distributed heat as needed. The turbo convection technology offers 40% more heat compared to conventional tube heating elements, thus cutting down on your electricity bill.
The instant heat it produces ensures that cooking starts immediately instead of waiting for the oven to pre-heat. Users also like how the internal light illuminates food to evaluate doneness.
12 Cooking Functions
This oven offers 12 preset cooking functions for all your daily needs ranging from toast to bagel, bake, pizza, cookies, and roast. The countertop convection oven also features a dedicated dehydrate function to dry out meats, veggies, and fruits for storage purposes.
The keep-warm function is configurable and comes in handy when you need to keep the food at a ready-to-serve temperature. The oven also features a dedicated defrost function and a bread proof function. You can also program two cooking functions to run back to back using the step cook function as per your needs.
Large Capacity
The Calphalon performance convection oven has a large interior capacity with dimensions measuring 21.6" L x 20.3" W x 15.8" H. The interior has two adjustable rack positions allowing you to fit large baking pans or crumb trays.
The oven easily accommodates a 12-inch pizza pan on each rack, and the interior light makes it possible to track the cooking progress. The interior of the oven has a nonstick coating making it easy to clean.
Additional Accessories
Calphalon includes extra accessories that function correctly with this unit. These include a stainless steel baking pan, a twelve-inch pizza pan, crumb tray, wire rack, and a dehydrate basket.
High contrast LCD touchscreen for ease of use
It's compact and sleek
Offers a programmable cooking function
Comes with numerous accessories
The back can get very hot
This oven by Calphalon offers one of the best combinations of features in the market right now. It cooks fast with quartz heating technology, making it one of the best convection oven for baking. Besides, the stainless steel construction is sturdy, and the cool dark look is unique and classy. The convection oven also comes with a rare dehydrator function.