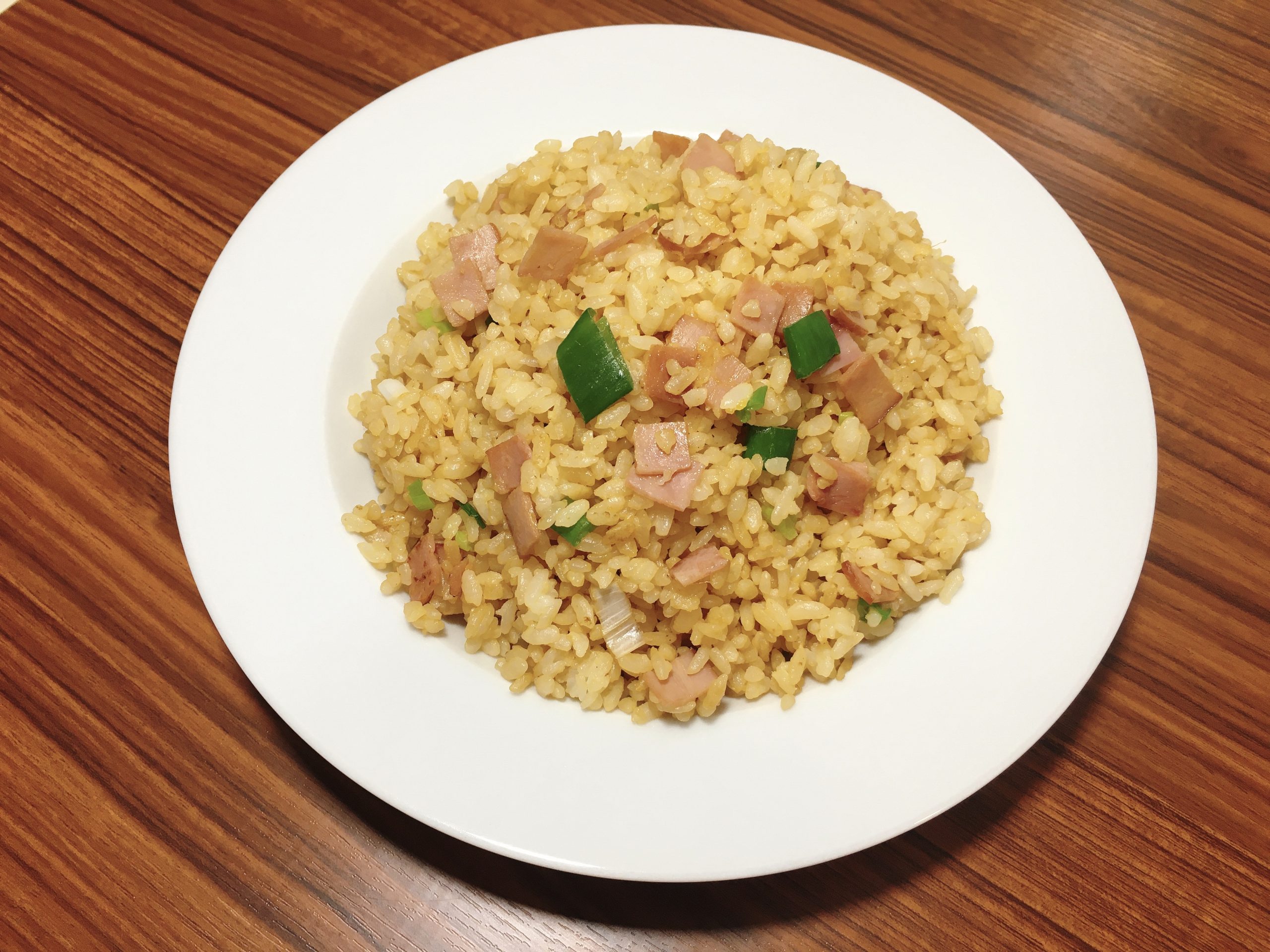 Taiwanese Bacon Fried Rice
Fried rice is delicious and traditional dishes in Taiwan. There are so many kinds of fried rice, such as beef fried rice, shrimp fried rice, etc. Today, I will use simple ingredients to make perfect fried rice for you. After that, you can cook different kinds of fried rice with the same methods. Let's do it.
Ingredients
300

g

White rice

(cooked and cooled)

1

egg

white pepper

1

bunch

green onions

(chopped)

1

cup

bacon

(diced)

1

tablespoon

soy sauce
Instructions
Add white rice and egg in a bowl and stir to evenly coated with egg liquid with a rice spatula.

Heat a large pan or wok with high heat and add one tablespoon of vegetable oil.

Once hot, add the bacon in the pot.

Add the rice and stir fry the rice until the egg liquid is cooked, scraping the bottom of the pan to keep the rice from sticking.

Add soy sauce, a little white pepper, and green onion. Continue stir-fry to combine and cook until warmed through, or the rice soaks up all the liquid.

Serve the Taiwanese Bacon Fried Rice. Finish and enjoy
Notes
Tip: Using cold rice is a better way to make fried rice. The cold rice breaks into individual grains much easily and won't get sticky. If using cooked day-old rice, you need to break it into individual pieces with fingers.
Tools & equipment you may need