The Oster brand is a top name in the production of home appliances that been producing high-quality products since 1924. The Oster Air Fryer Countertop Oven is not any different at it's been designed with innovative features for users' convenience.
This product is constructed with sturdy steel to make it long-lasting while delivering excellent results. Additionally, the stainless steel build makes it easier to clean. Most interestingly, the digital display that comes with this product gives you a wide range of cooking functions to prepare your desired meal.
Read the rest of this Oster Air Fryer Countertop review to have a deeper insight into its features!
Extra-large capacity
Featuring a dimension of 20.71 x 24.61 x 17.0 inches, the Oster Extra-large Air Fryer Oven has a large interior capacity to accommodate a 15'x 12' baking pan to bake an entire family chicken. It is large enough to bake two large pizzas for family and friends while guaranteeing an enriched taste. With 3 rack positions, you can cook several of your desired meals all at once to help save on time.
Highly Versatile
Thanks to its 10 preset functions, the French Door Air Fryer Toaster can achieve incomparable results. This machine can prepare a variety of flavorful meals, including toasting pizza, broiling salmon, and baking a whole chicken with an enriched palate. Besides, the Digital Countertop Oven can defrost and comes with a dehydrate function to enhance natural taste.
Air frying technology
If you are a health-conscious individual who believes in preparing healthy meals, then look no further. Featuring an air frying technology, the Digital Oster Toaster Oven uses air heating to cook an ambrosial meal with the precision it deserves. You can prepare a delicacy free of calories to enhance a healthy eating experience since you only need to use little cooking oil.
Faster Preheat Feature
What makes this Toaster oven stand out is the faster preheat feature that allows you to cook food with less time. With up to 35% faster preheat, the machine enables you to reduce your overall cooking time while delivering a tasty dish if you are in a hurry. What's more, this model uses 50 percent less energy compared to conventional ovens to keep your bills in check.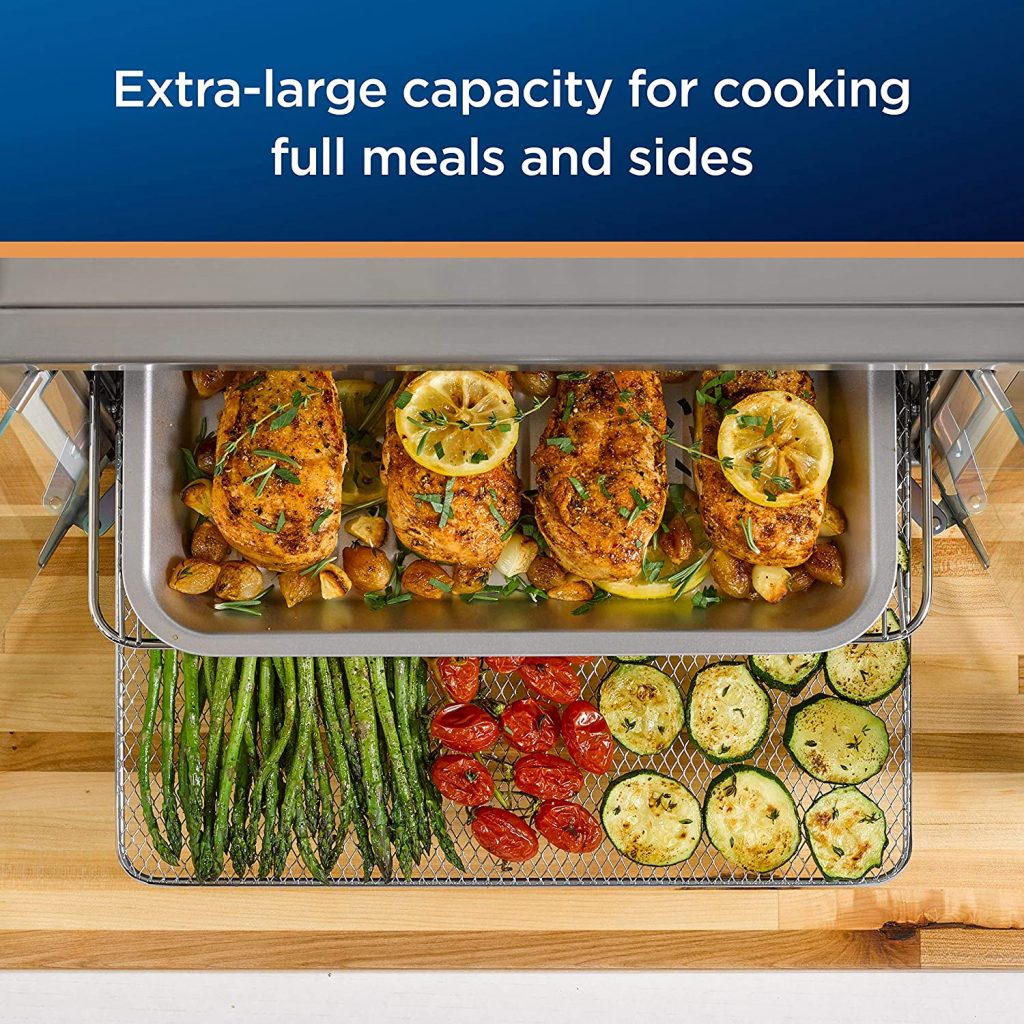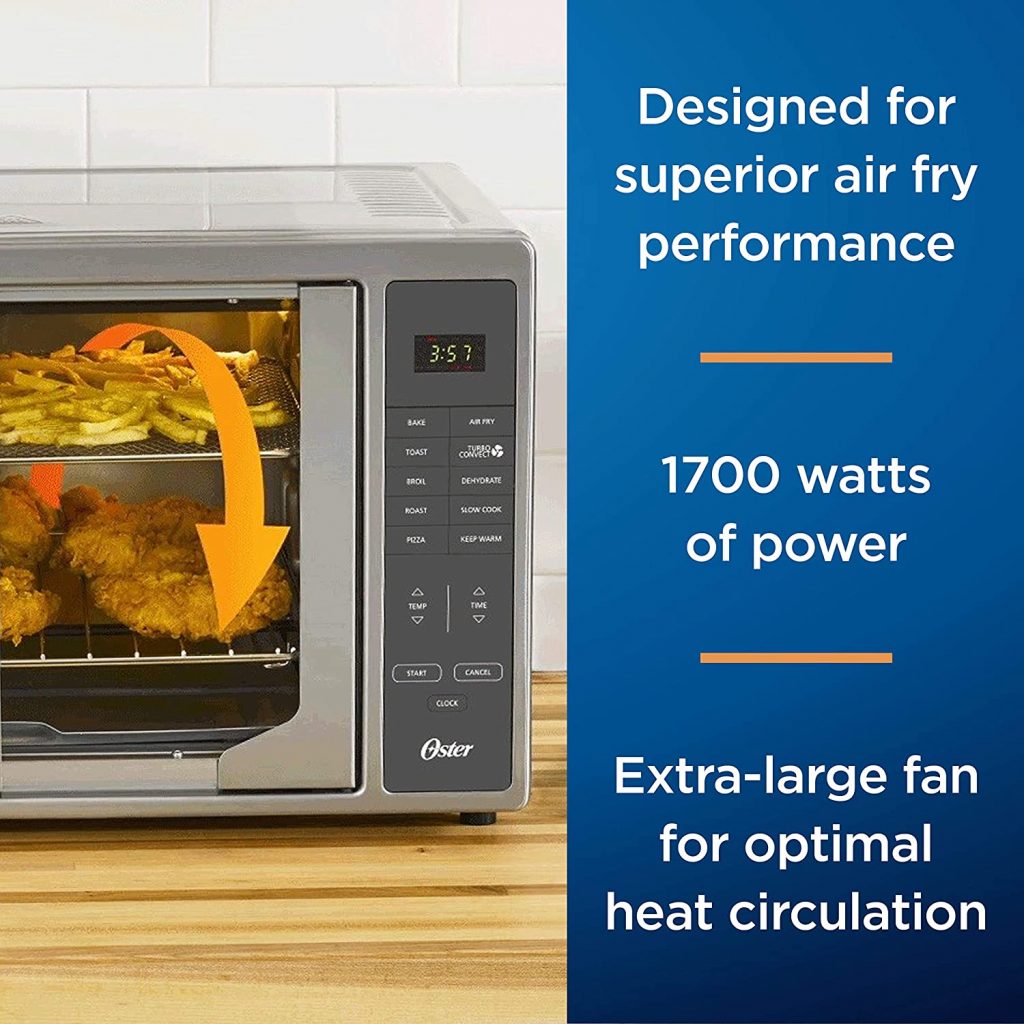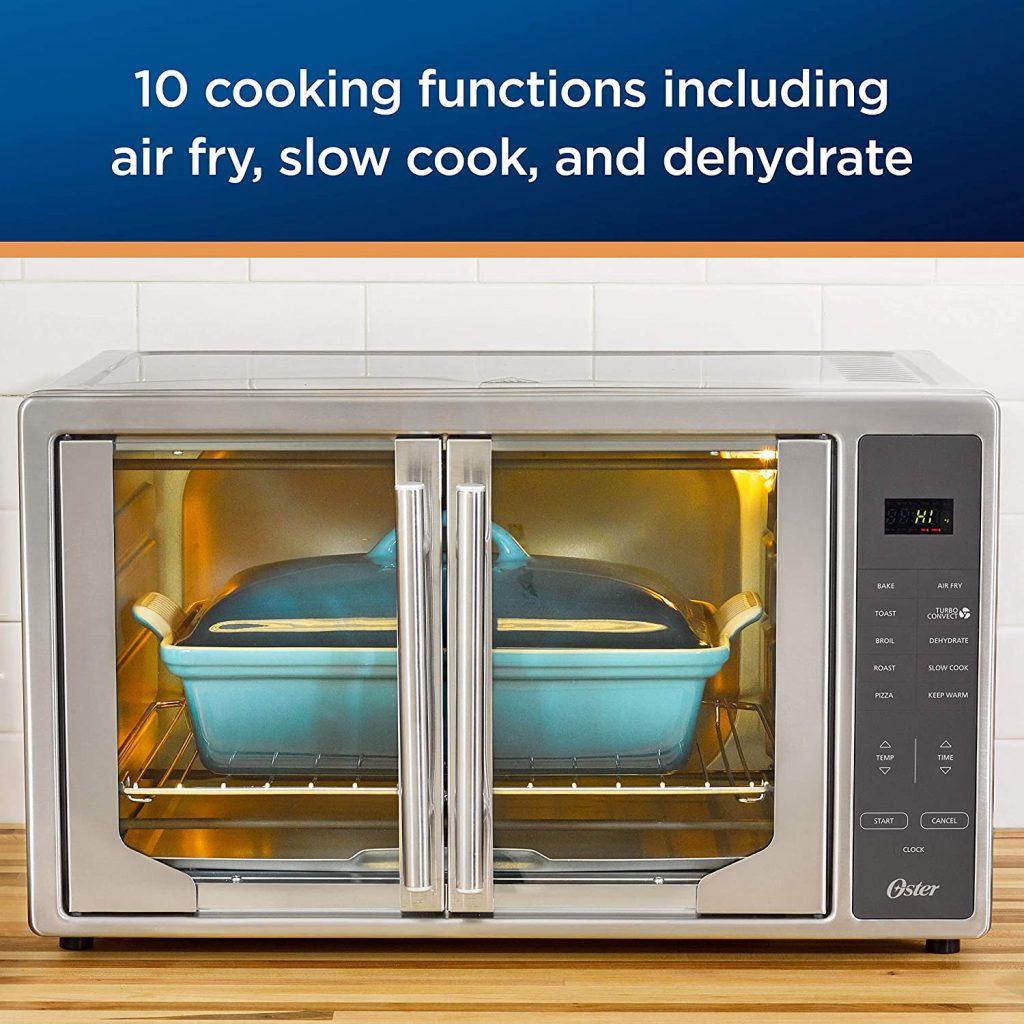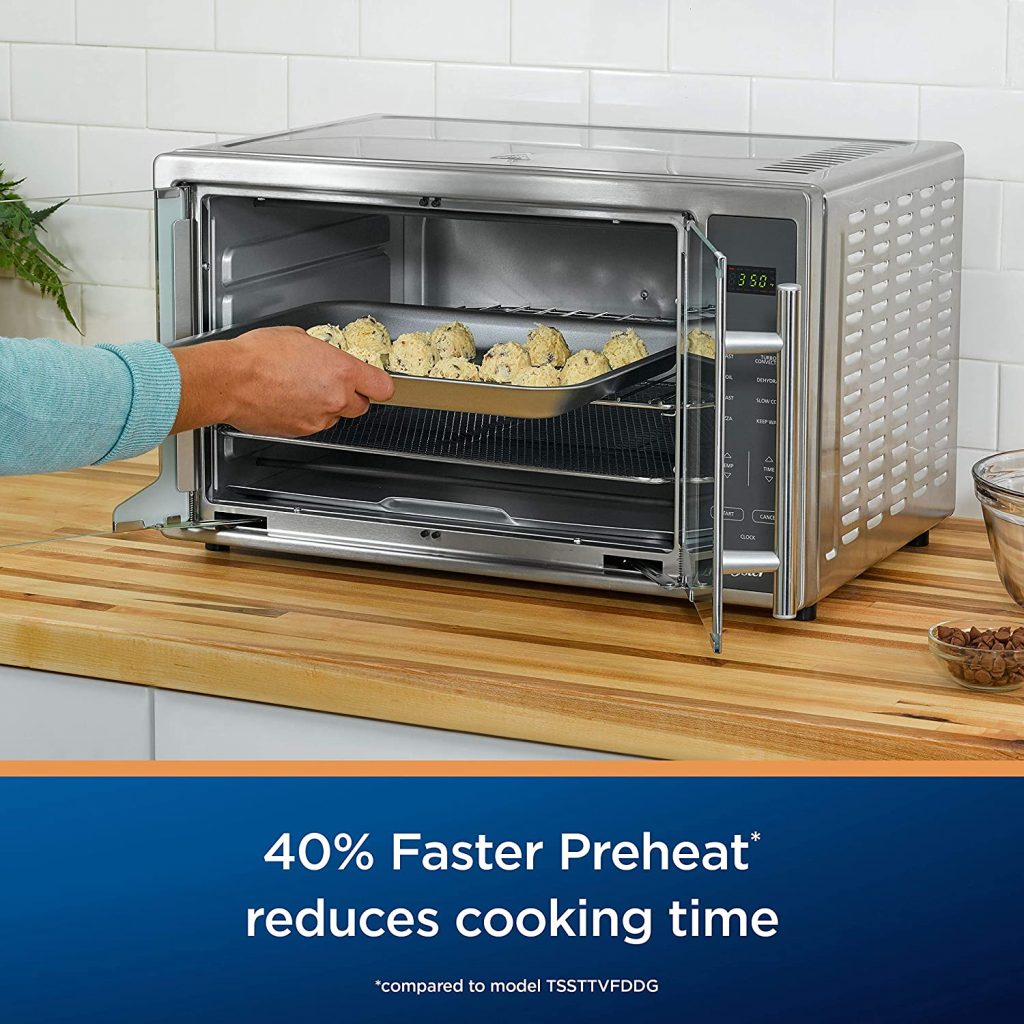 It comes with 10 cooking functions to allow you to prepare your favorite combo
It looks stylish and elegant
Constructed with sturdy steel to make it long-lasting
The preheat function is up to 35 percent faster to save on time
The digital controls and air frying technology provide cooking with precision
Easy to clean
The French doors do not remain open unless fully extended
If you are enthusiastic about cooking, the French door Extra-large Oster Oven ticks all the right boxes. Featuring 10 cooking functions, you can prepare your most preferred delectable with enhanced taste thus, transforming your cooking experience.
Besides, the Oster Air Fry Countertop comes with a compact and sleek design to fit most kitchen counters. What's more, the stylish French door finishing will add a modern look to your kitchen décor.