Want knives that can stay razor-sharp for years? Get this 9-piece set from Ninja that you won't need to sharpen now and then. Ninja Foodi K32009 knives are constructed using high-quality German stainless steel. For less than $200, you get a decent set of sharp, elegant, durable knives.
Coming from a reputable brand like Ninja, you can rest assured about quality. The set includes:
7-inch Santoku Knife – this is mainly used for cutting meat, slicing cheese, mincing herbs, and creating fine slices.
8-inch Chef Knife – This knife is perfect for chopping, dicing, mincing, and slicing ingredients
5-inch paring knife – a short blade knife used for intricate tasks like cutting veggies, tripping fat, and chopping fruits
Four steak knives – These are ideal for cutting through steak
Knife Block – for holding the knives
Shears – may help cut raw bacon, chop fresh herbs, cut away bread crusts, etc.
With this 9-piece knife set from Ninja, you should easily tackle all the chopping, cutting, and slicing.
NeverDull Technology
The edge retention is not an issue with this set, thanks to the NeverDull Technology that's effective for a long time. Knives made with this technology can stay razor-sharp for up to 10 years.
German Stainless Steel
The Ninja K32009 Foodi is made using the German X50CrMoV15, which is of higher quality than regular stainless steel.
Sharp Precision
A major selling point is the sharp edge that easily glides through both hard and soft ingredients with its razor-sharp cutting angle.
Comfortable Drip
Having control of your knife ensures precision and minimizes accidental cuts. This brand uses a perfectly balanced, chef-approved design for control and comfort. When you hold the knife, it feels like an extension of your hand.
Foolproof Stone Sharpening Wheel
Want to restore superior sharpness in seconds? This set comes with a stone sharpening wheel that engages the blade at the perfect angle while applying enough pressure that restores the sharpness. Users say that the stone works excellently to keep the knives sharp.
Modern appearance
One of the reasons these knives are so popular is the modern and stylish design featuring stainless steel accents. The set should elevate any countertop and make you fall in love with cooking.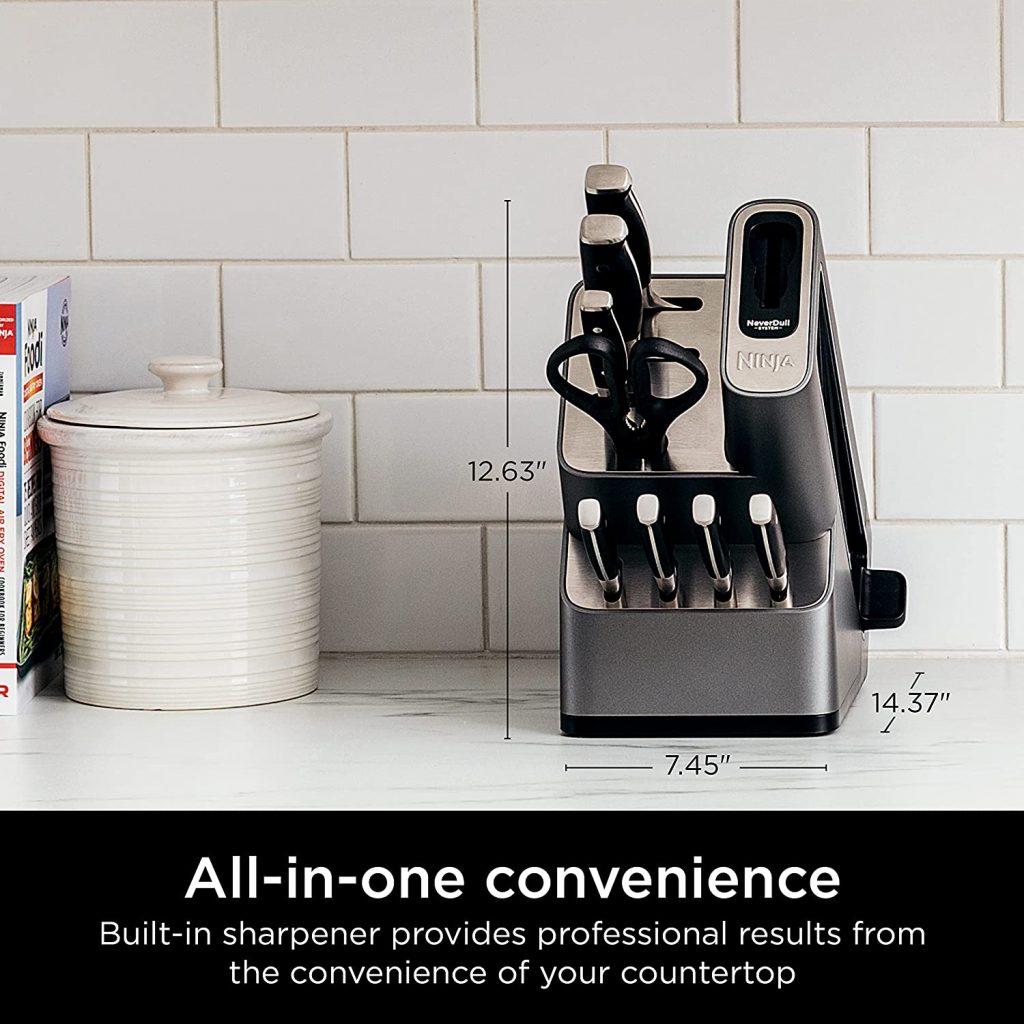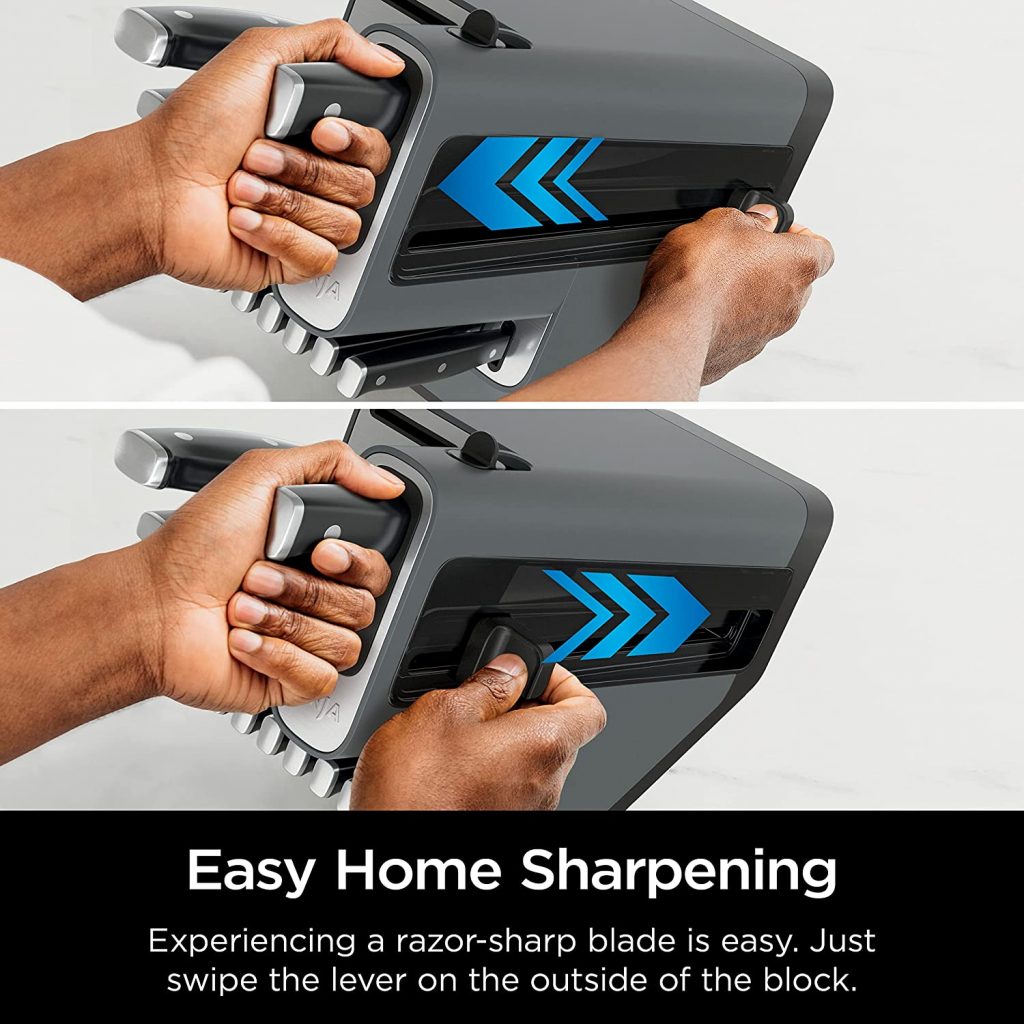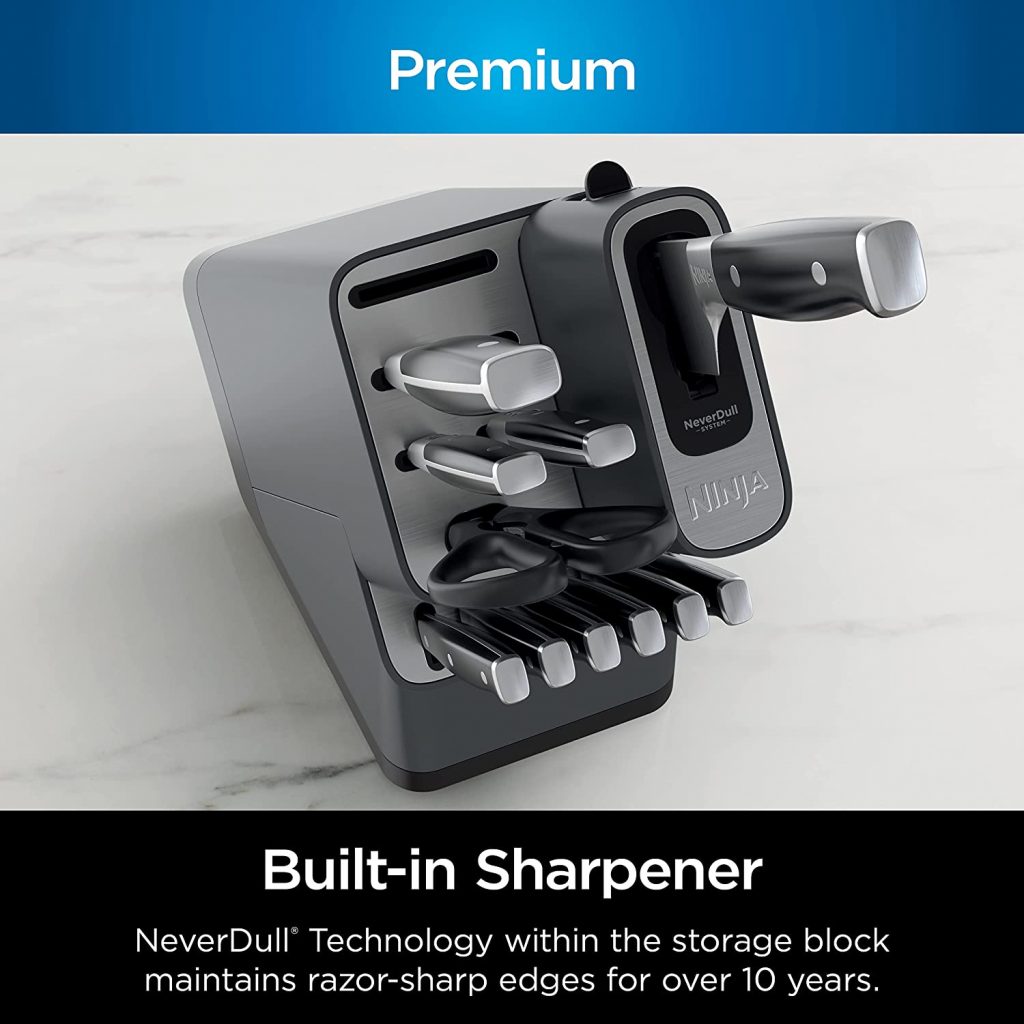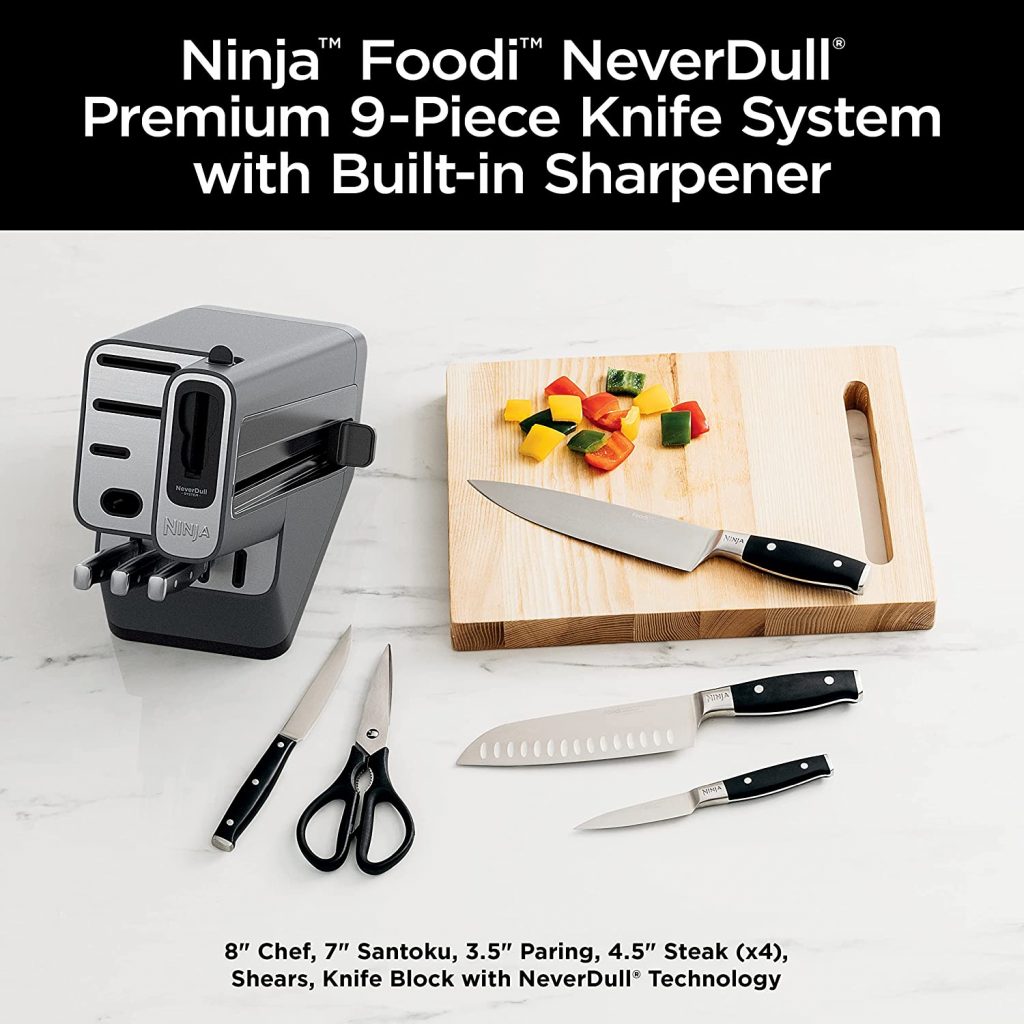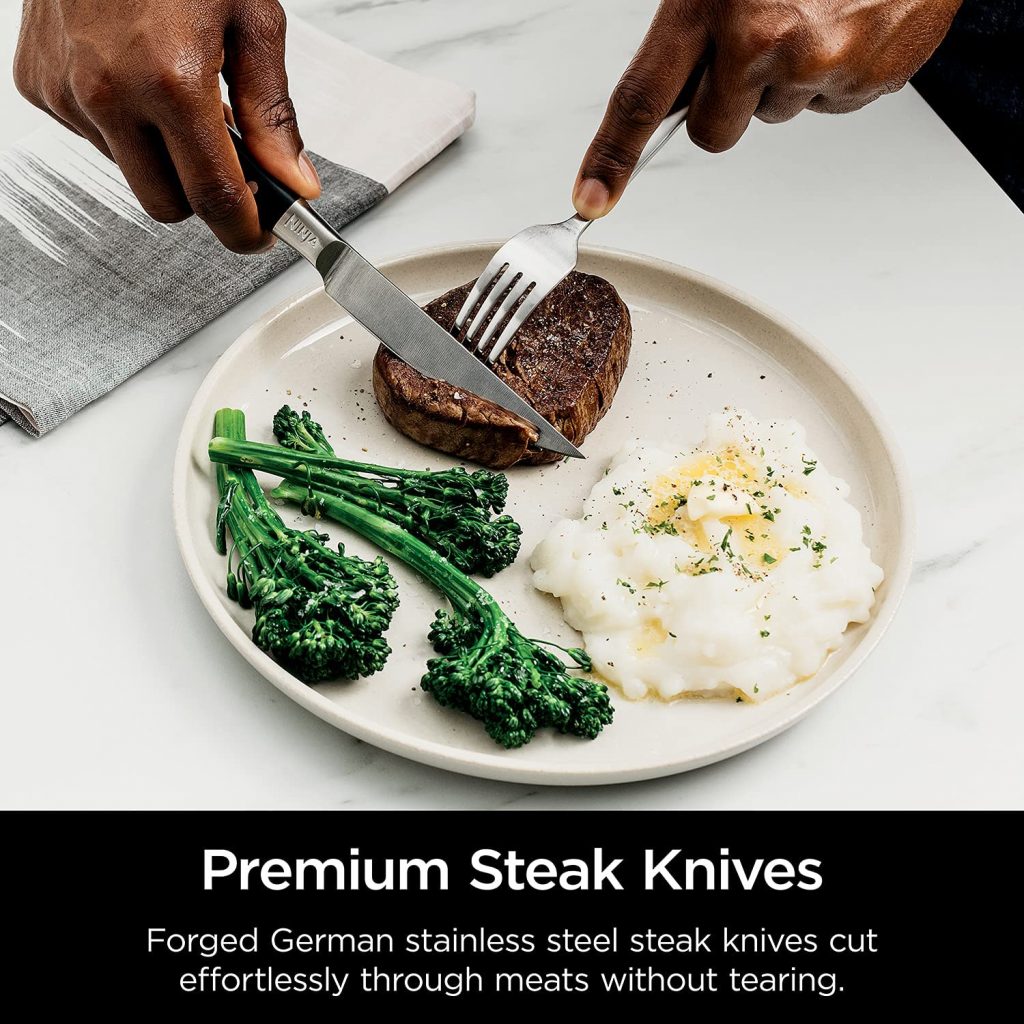 Comes with a sharpening block that turns them to superior sharpness in minutes
They are made to last long and deliver consistent results
The design looks modern and compliments any kitchen décor
It offers a comfortable grip
You may need to sharpen them after every few weeks
If you need a knife set with durable steel that can last for years, then this Ninja set is a great option. The blades have been made with a built-in foolproof sharpener and the NeverDull technology that makes it easy to maintain superior sharpness for a long time. When you use the knives as directed by the manufacturer, you should have razor-sharp knives for many years to come.