The Breville Thermal Pro is a great nonstick set for a young family looking to have a few pieces of utensils in a set. Breville is a popular brand for cookware sets, coffee makers, and other cookware. The hard anodized construction ensures they last long and heat evenly for decades. Users appreciate the four lids that come with the set because they help to keep the food warm longer. Plus, the stainless steel rims on lids match with the handles, producing a classic look.
This set includes:
2-Quart Saucepan w/Lid
3.5 Quart Saute w/Lid
4-Quart Sauce w/Lid
8-Quart Stockpot w/Lid
8.5-inch frying pan
10-inch frying pan
If this sounds like the ideal set for you, read on to find out more features of the Breville Thermal Pro 10-piece set.
Durable Construction
This set features a durable hard anodized construction to offer even heat for many years. The base features thick magnetic steel, which makes the set compatible with any stovetop, including induction cooktops. The heavy base also keeps the pans stable if you accidentally touch the handle when moving by the counter.
Stainless steel handles
Such a heavy-duty cookware needs to have strong handles and grip to be easy to hold. Thankfully, Breville designed the set with ergonomic, stainless steel handles that stay cook because they are hollow inside. The handles are dual riveted onto the pans to ensure strength and flared on the stockpot to distribute weight evenly. The rim is rolled on the edge to provide drip-free pouring while also protecting the aluminum core around the rim.
Superior conductivity
This set is made with stainless steel layers and an aluminum core that delivers superior heat distribution. The base is warp-resistant, and the magnetic steel makes it induction compatible. The cookware set is oven-safe up to 5000F.
Triple-layer nonstick
This hard anodized set is unique from the stainless steel ones because both the interior and exterior have a nonstick coating. The premium triple-layer coating ensures all food is released from the surface for easy cleanup. Besides, the surface is hardened to make it safe for oven utensils.
Easy cleanup
The nonstick coating works well to release any food residues, making it easy to wipe off. Besides, Breville claims that the set is dishwasher-safe for convenient cleanup.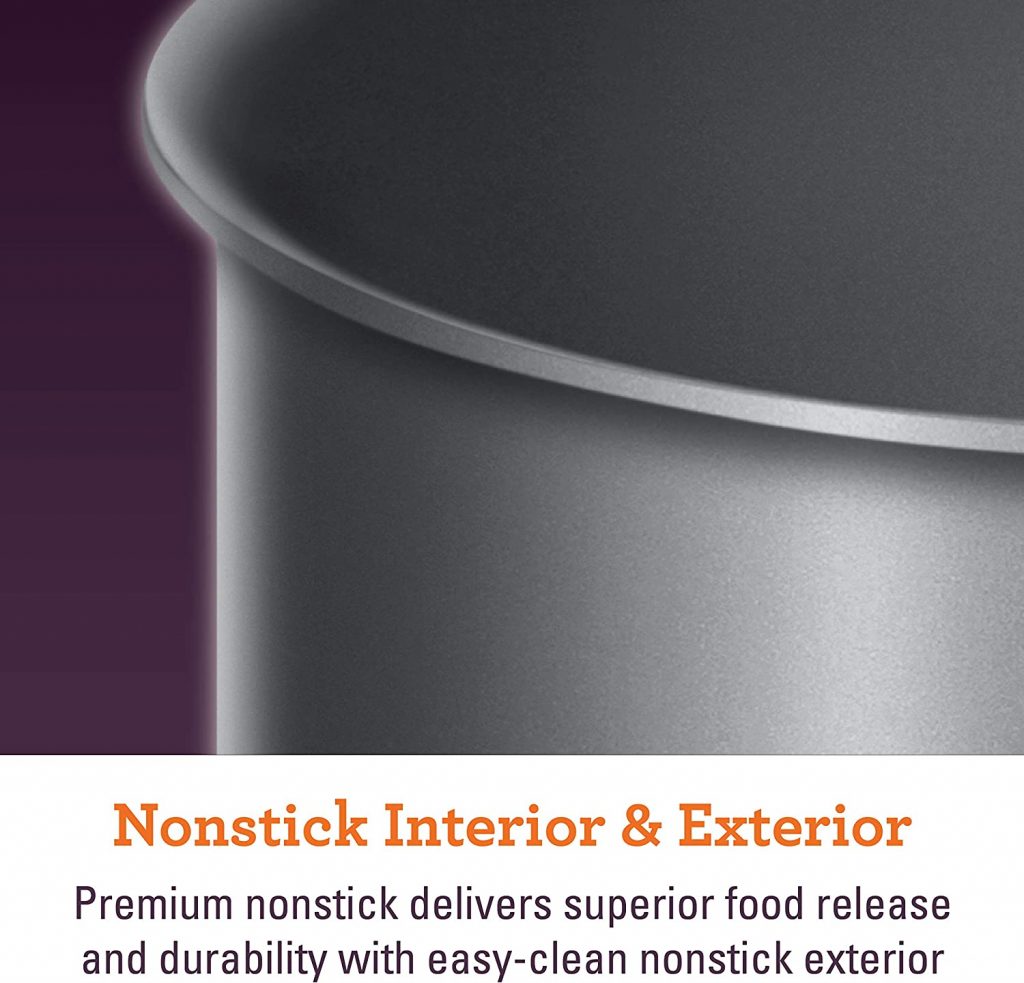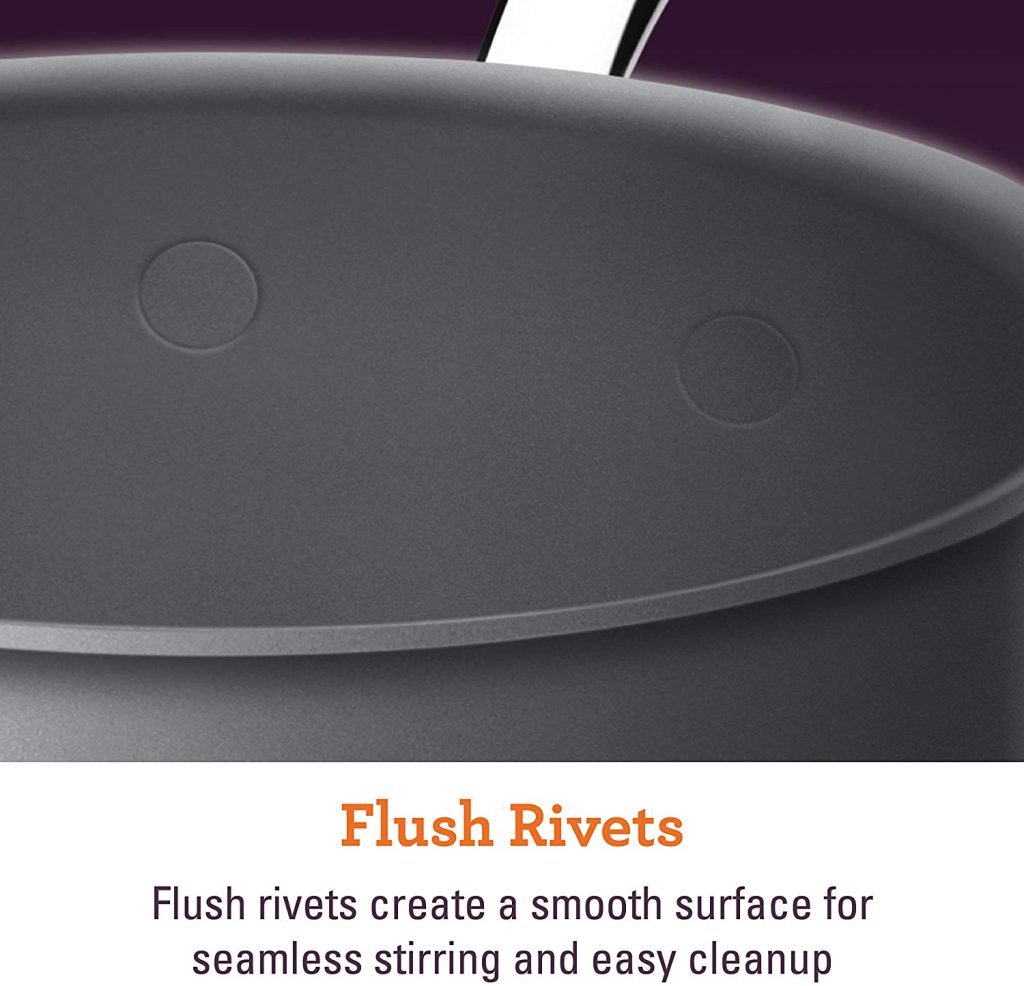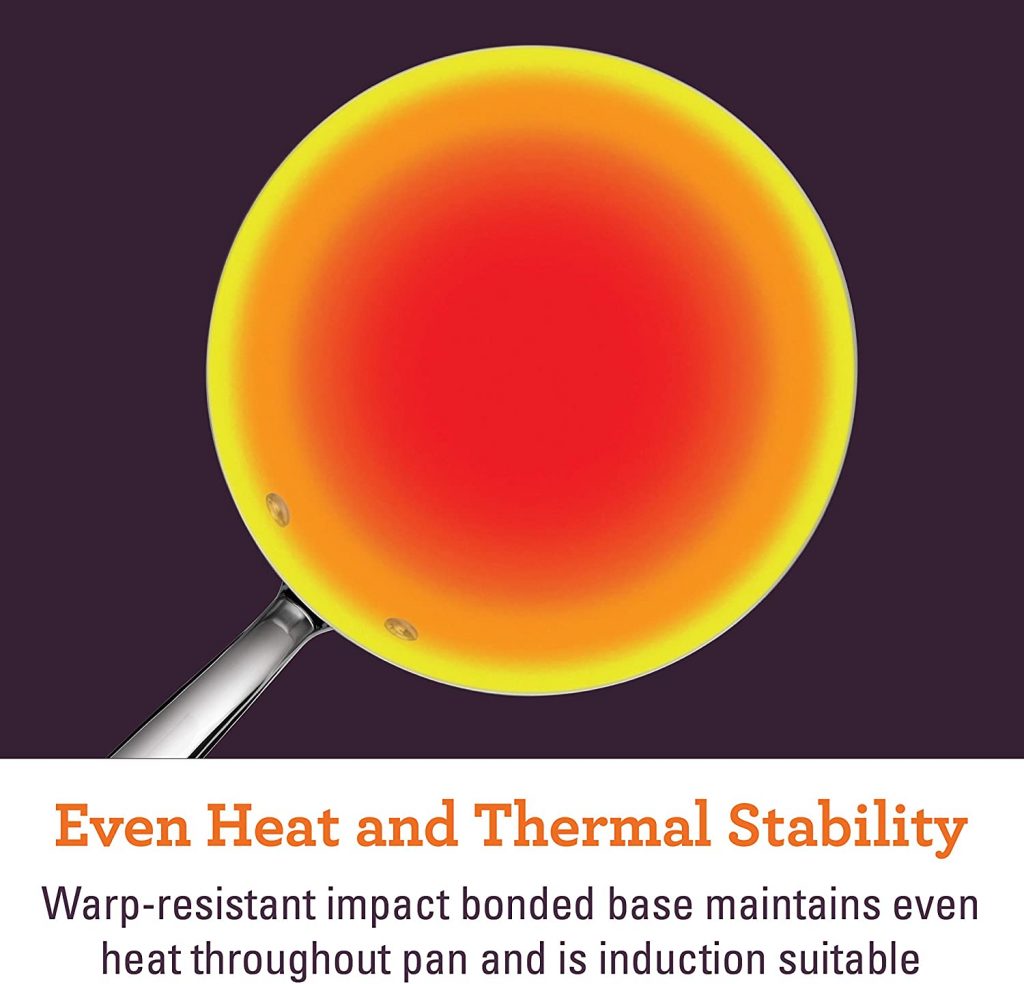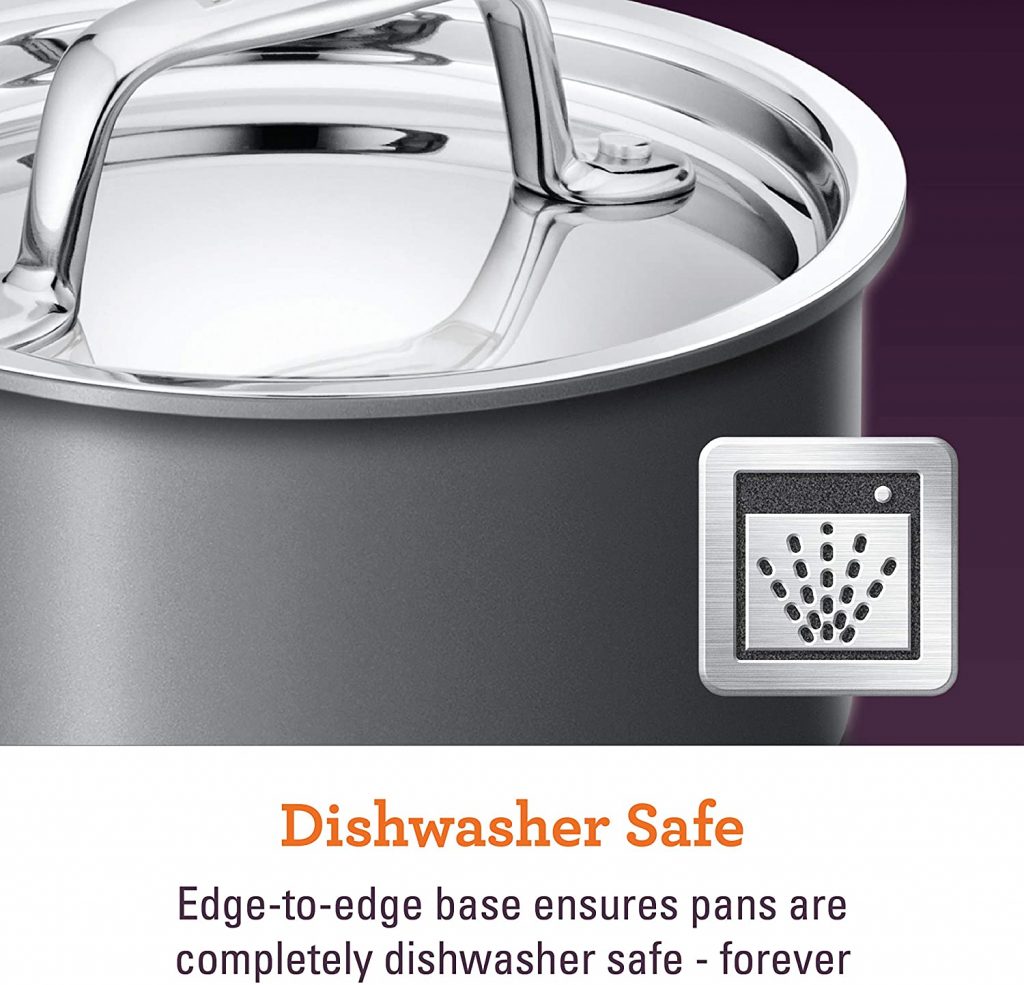 It offers a durable build
It has a nonstick surface that's easy to clean and is dishwasher-safe
It delivers excellent heat conduction
Induction-ready
The nonstick surface can easily get scratches, especially when you use metal utensils like spoons and spatula
There's no doubt that these pans and pots from Breville are quality. It's a wonderful choice for homeowners looking to upgrade their kitchen. Fortunately, it's designed with the user in mind considering the handles, base, and longevity. With this set, it's possible to explore an array of delicious recipes. Cleaning the set is easier with the nonstick coating, or you could wash it in a dishwasher. We highly recommend it.