Investing in a quality best espresso machine is a great way to satisfy your coffee cravings effortlessly without grinding and brewing espresso shots yourself. Fully automatic espresso machines can handle all the work for you, so you just grab a tasty cup of Joe on busy mornings. Besides, it can help you to make iced coffee in the hot summer season.
Are you searching for an automatic coffee and espresso machine that will work efficiently and last? The De'longhi Dinamica fully automatic machine is beautiful, compact, and features a meticulous design to transform your kitchen into a smart café. The machine features state-of-the-art features and is backed with a full warranty, which shows the manufacturer's trust.
This De'Longhi Dinamica with LatteCrema review delves deep into its features and what makes it so popular. Read on to know whether it's a worthy buy for your household.
Dual Heating System
Need your java in a hurry? Worry no more because this machine takes seconds to begin generating a piping hot cup of your favorite coffee drink. This means there's no waiting time between making multiple lattes and cappuccinos because it grinds and froths simultaneously, ensuring the boiler is always at the right temperature and ready to brew.
Latte Crema System
De'Longi's latte crema system allows for automatic and adjustable milk frothing. You can store the carafe in the fridge, put your milk in it and just grab it when it's ready. The system has a self-cleaning milk frother that automatically froths milk to the ideal texture and density for flat white, cappuccinos, lattes, and other espresso-based drinks. It's also compatible with soy, oat, and rice milk.
Built-in Conical Burr
This is one of the best automatic espresso makers for commercial use, featuring a built-in, conical burr grinder that allows you to grind fresh beans every time you want fresh coffee. The grinder has 13 adjustable settings to ensure the coffee beans are grounded evenly and finely to extract the aroma and flavors. The burr grinder allows you to adjust the size of the grind to whip up your favorite shots based on your preferences.
Intuitive LCD display
The machine offers an elegant and modern design that features an easy-to-use LCD display that makes it easy to operate the machine and brew drinks. You can also store your perfect recipe and replicate it with a single touch. Just select the recipe you want to personalize, choose the drink's size and strength, and the amount of milk for espresso-based drinks.
Easy to clean
Cleaning the De'Longhi Dinamica is super easy, featuring a removable drip tray and milk carafe that are dishwasher-safe. It's also easy to hand wash in a sink.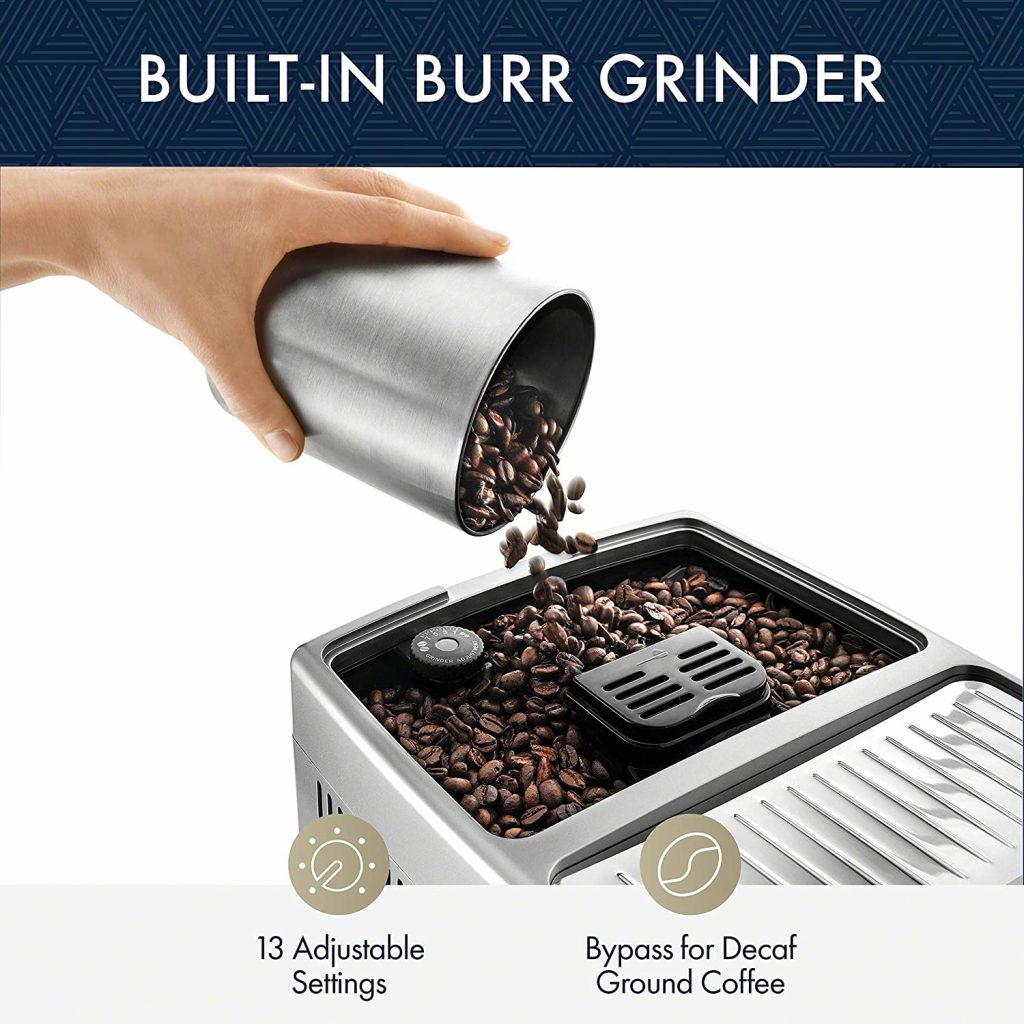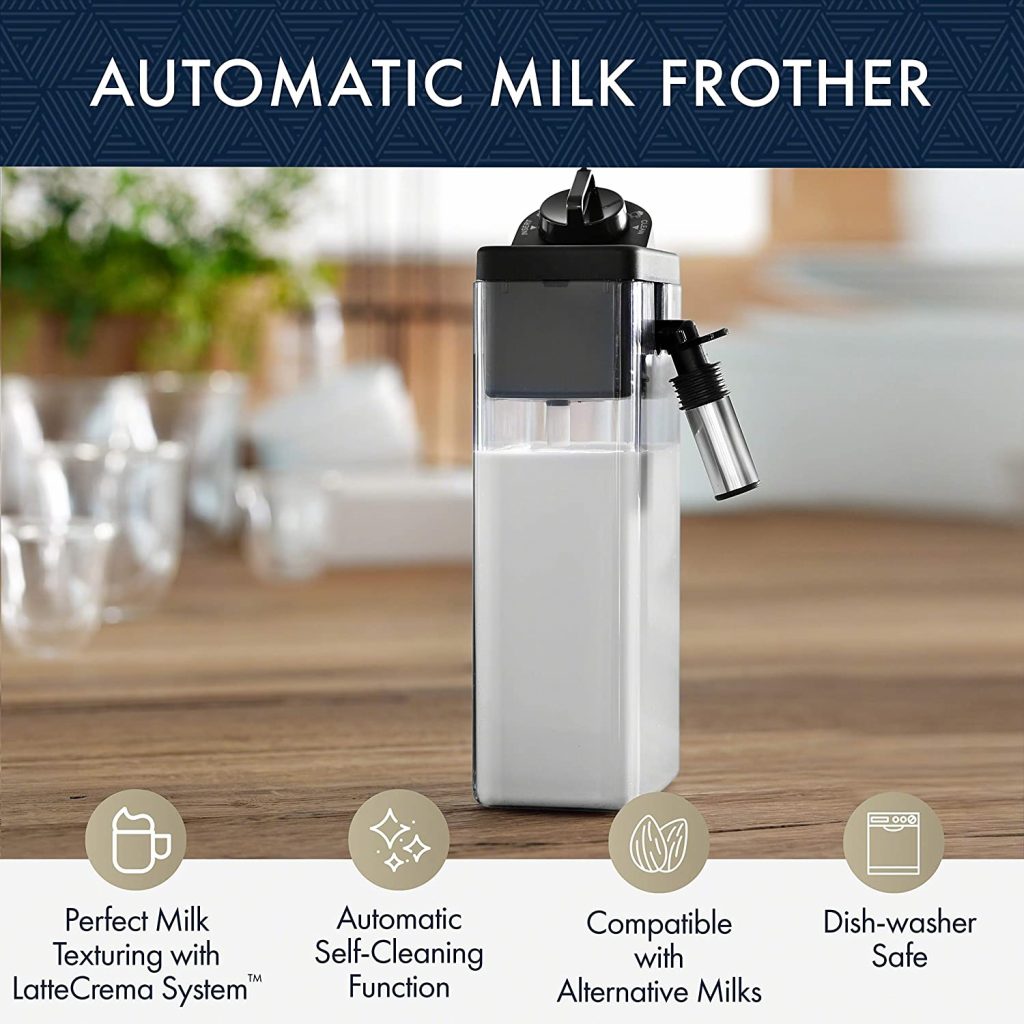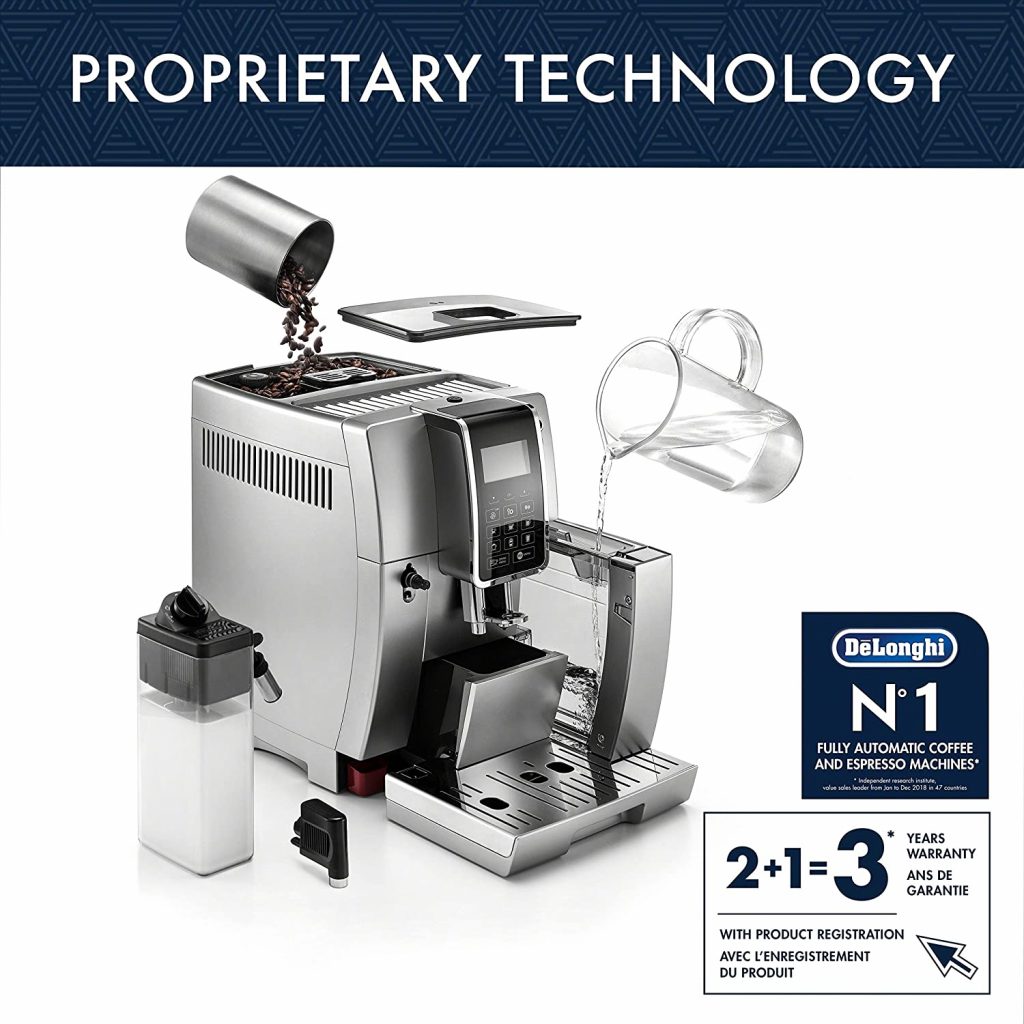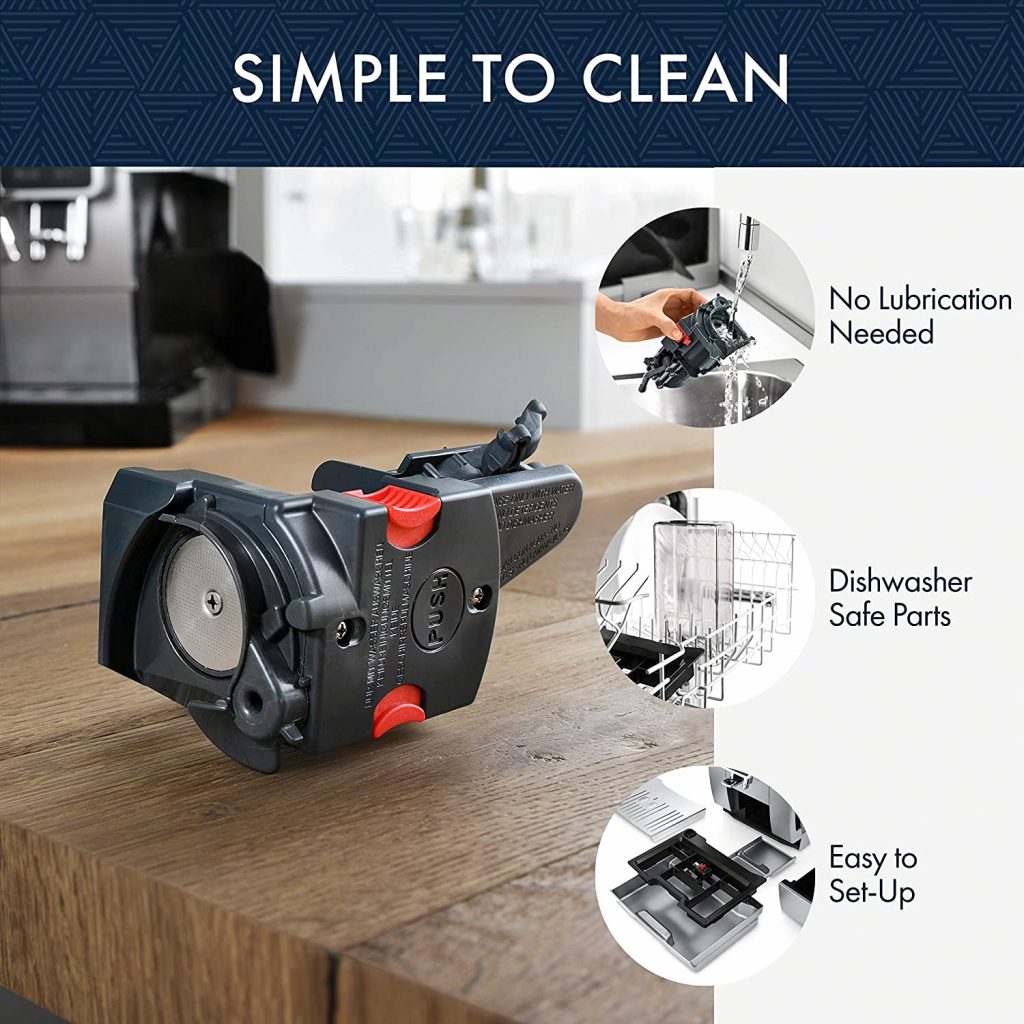 It preheats in seconds
It's easy to use and maintain
It works great for milk frothing and alternative milk
Comes with an easy-to-use LCD display.
It's backed with two years of warranty
The model lacks a cup reheat function
If you are in the market for a new coffee machine, the De'Longhi Dinamica would be an excellent investment for you. It's one of the very few coffee machines that are manufactured with over-iced coffee technology. Although the machine is relatively expensive, it's worth the price considering the value you get. Hopefully, this review will help you make a prudent decision.