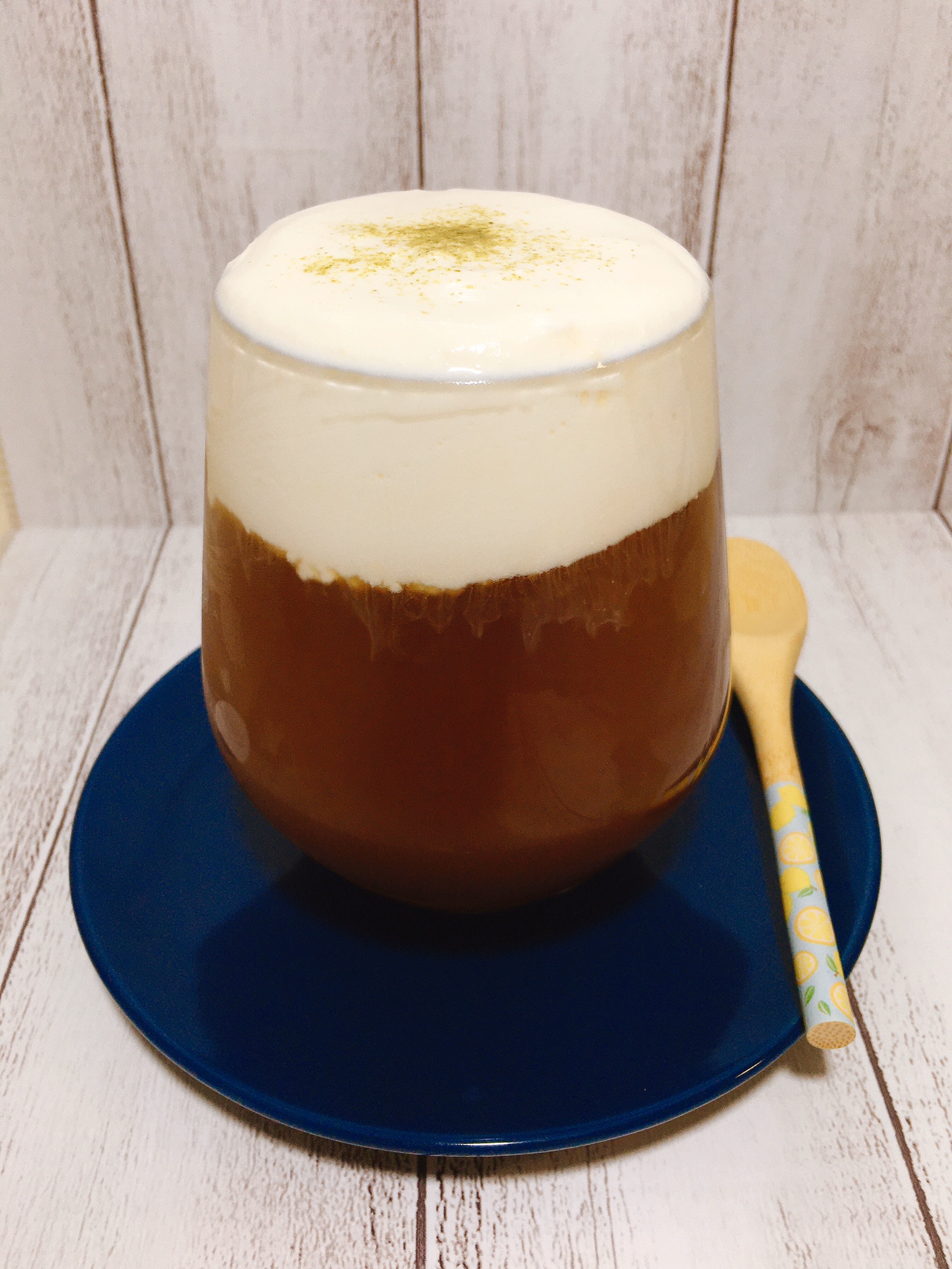 Milk Foam Black Tea
Do you like sea salt coffee? If so, you must try Milk Foam Black Tea. This cold drink has a rich taste. It's perfect for drinking in the summer. Let's do it.
Ingredients
30

ml

milk

100

ml

whipping cream

1,2

g

sea salt

4

g

granulated sugar

2

g

cheese powder

(Option)
Instructions
Boiled water in a small pot. Let the black tea steep for 5 minutes. Let it cool and place aside.

Add milk, salt, cheese powder, sugar, and cream in a cup. Stir to combine.

Pour the mixture into a shaker bottle. (If you don't have a shaker bottle, you can use a small container with a lid and aluminum foil ball to shake the mixture)

Shake the bottle for 40~50 sec. (or 80~100 times)

Add ice and pour the cold black tea in a glass. (Leave the space for milk foam)

Pour the milk foam slowly into the glass.

Serve the Milk Foam Black Tea. Finish and enjoy
Notes
Don't use hot tea to make this recipe, because milk foam will melt when you pour milk foam into the glass.
You can also use a handheld milk frother to make milk foam.
Tools & equipment you may need